Premium midsize car; Built in Japan, Australia
4-door sedan
4-door wagon
transverse front-engine/front-wheel drive
Good condition price range: $1,000 – $1,900*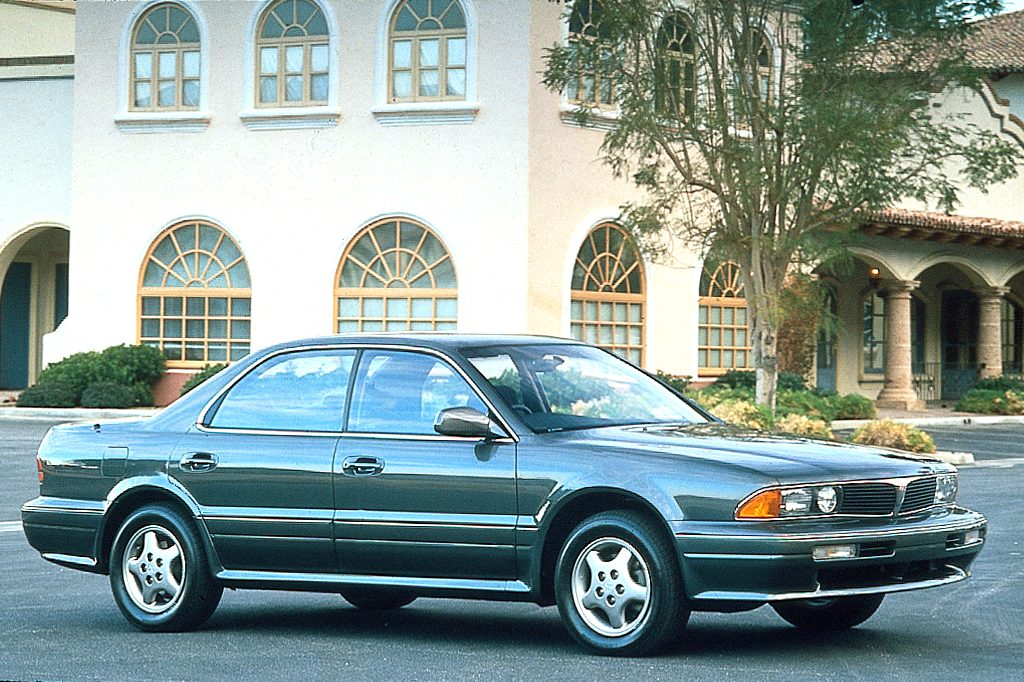 1992 Mitsubishi Diamante 4-door sedan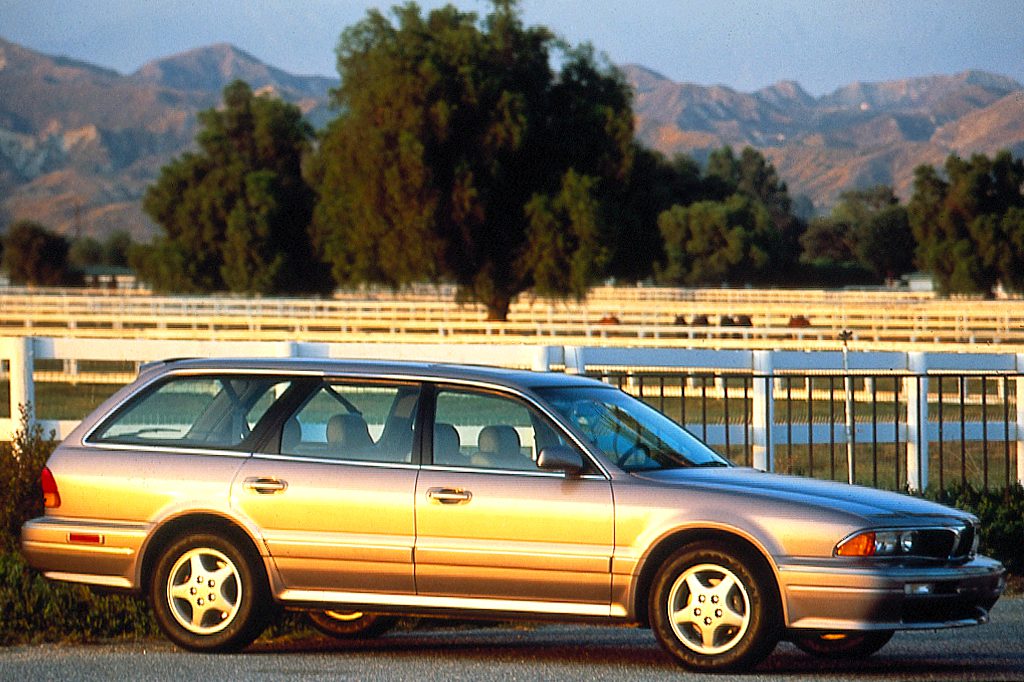 1993 Mitsubishi Diamante 4-door wagon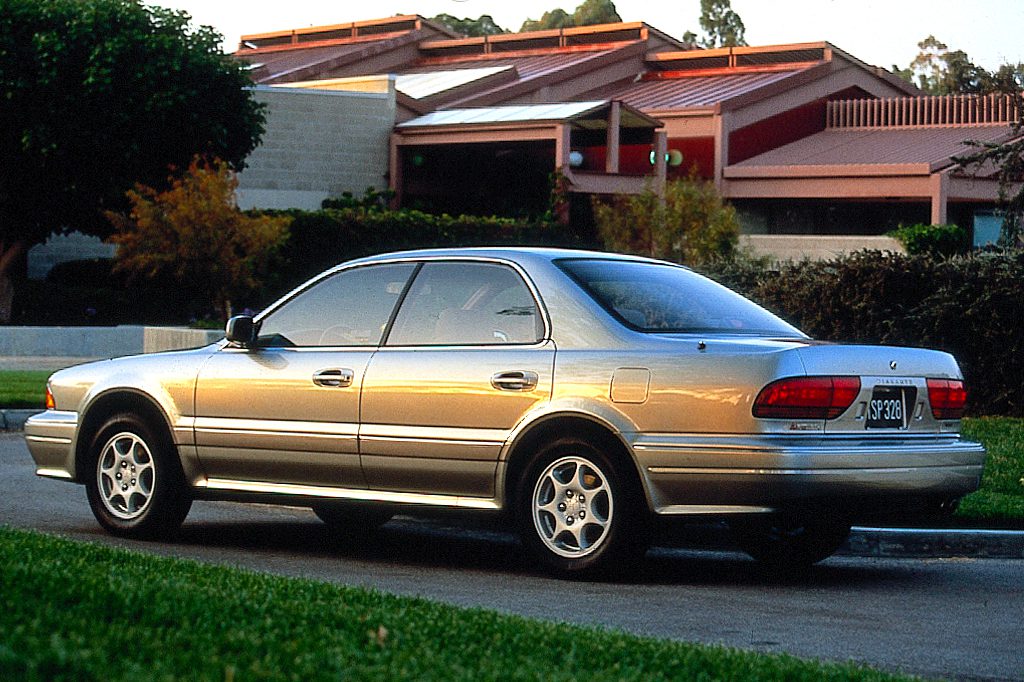 1994 Mitsubishi Diamante ES 4-door sedan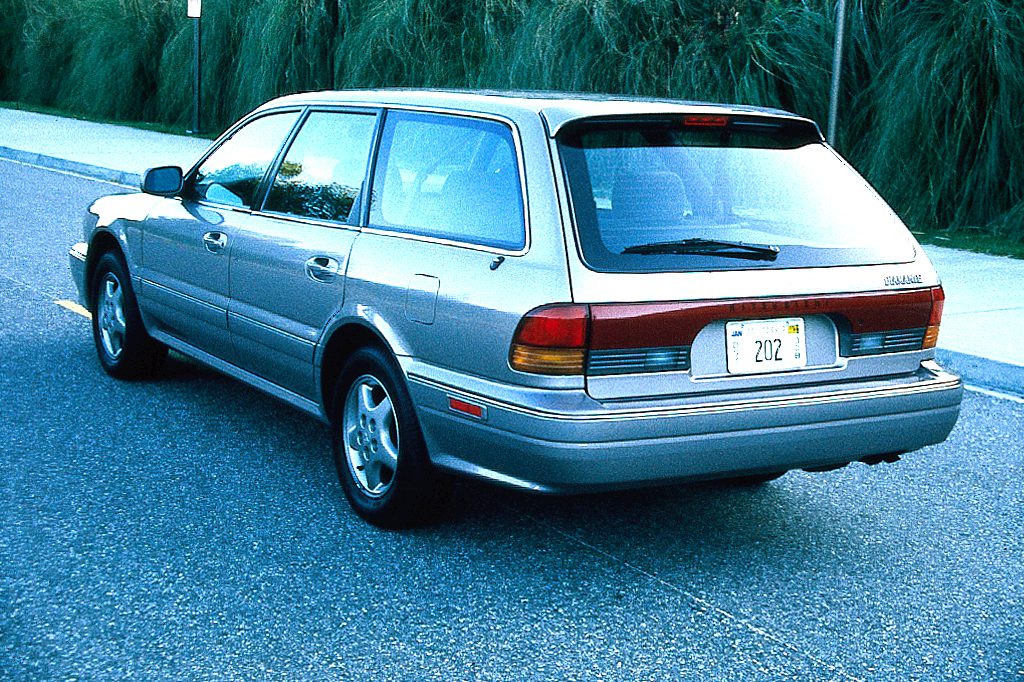 1993 Mitsubishi Diamante 4-door wagon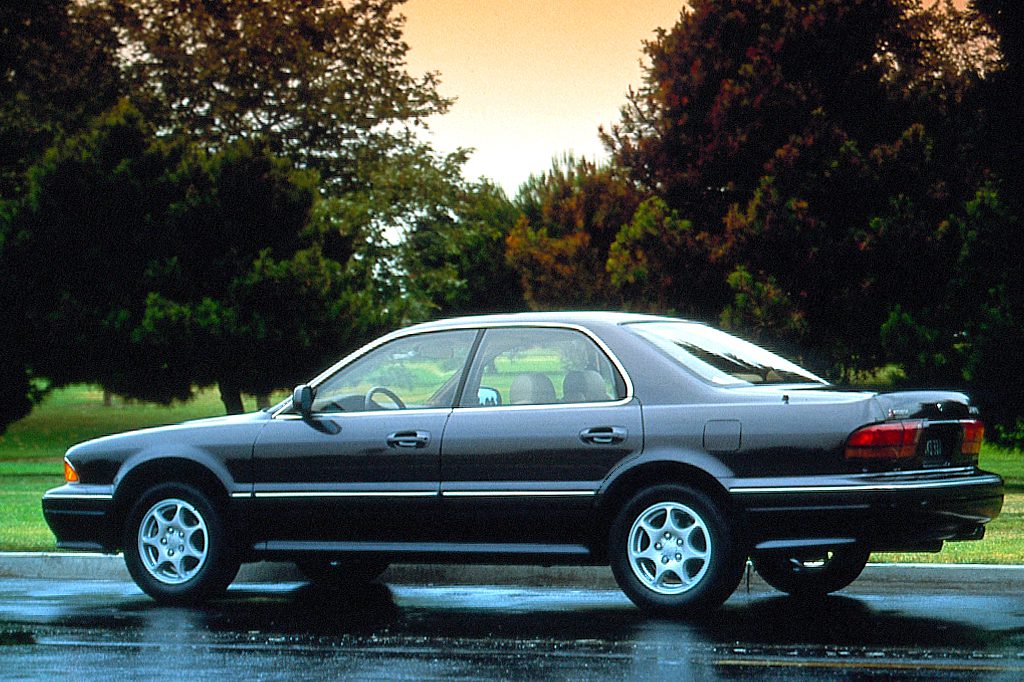 1993 Mitsubishi Diamante ES 4-door sedan
Pros:

Acceleration (LS)
Steering/handling

Cons:

Automatic-transmission performance
Control layout
Exhaust noise (LS)
Faults aside, Diamante is appealing due to its stylish design and all-around road manners. Though not a front-runner in any one area, it does have some good points.
Overview
Mitsubishi's flagship sedan went on sale in spring of 1991, replacing the old Sigma. Offered in base and upscale LS trim, Diamante was a front-drive 4-door notchback. The base model held a 175-horsepower, 3.0-liter V6. The LS got a dual-cam version, rated at 202 horsepower. A 4-speed electronically controlled automatic was the sole transmission. Antilock brakes were standard on the LS, optional on base Diamantes. Both had a driver-side airbag. Optional on the LS was a Euro Handling Package that included traction control and Active Electronically Controlled Suspension.
Yearly Updates
1993 Diamante
Base-model Diamantes added an ES suffix, and both got minor equipment changes this year. A station wagon became available during 1993, produced in Australia.
1994 Diamante
A passenger-side airbag was installed this year, and air conditioners adopted CFC-free refrigerant. Sedans got revised taillamps.
1995 Diamante
Base Diamante sedans were relegated to fleet sales this year, leaving only the LS sedan and the station wagon.
1996 Diamante
Only a sedan remained for 1996, in ES and LS trim, and those were marketed only to rental-car companies.