Premium midsize car; Built in Germany
longitudinal front-engine/rear-wheel drive
Good condition price range: $22,000 – $81,000*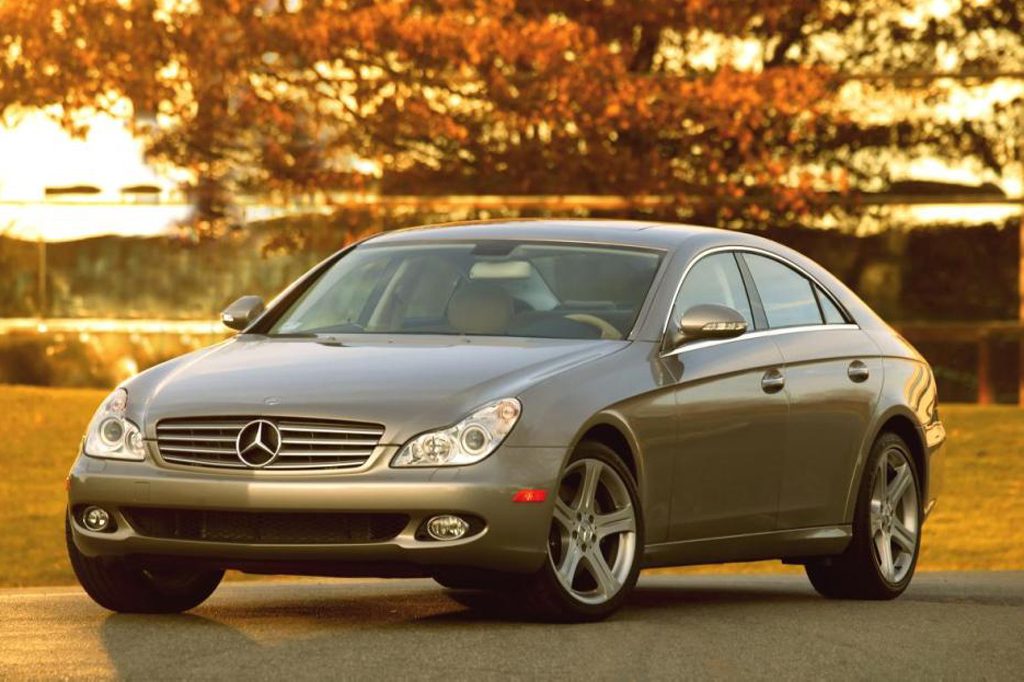 2007 Mercedes-Benz CLS-Class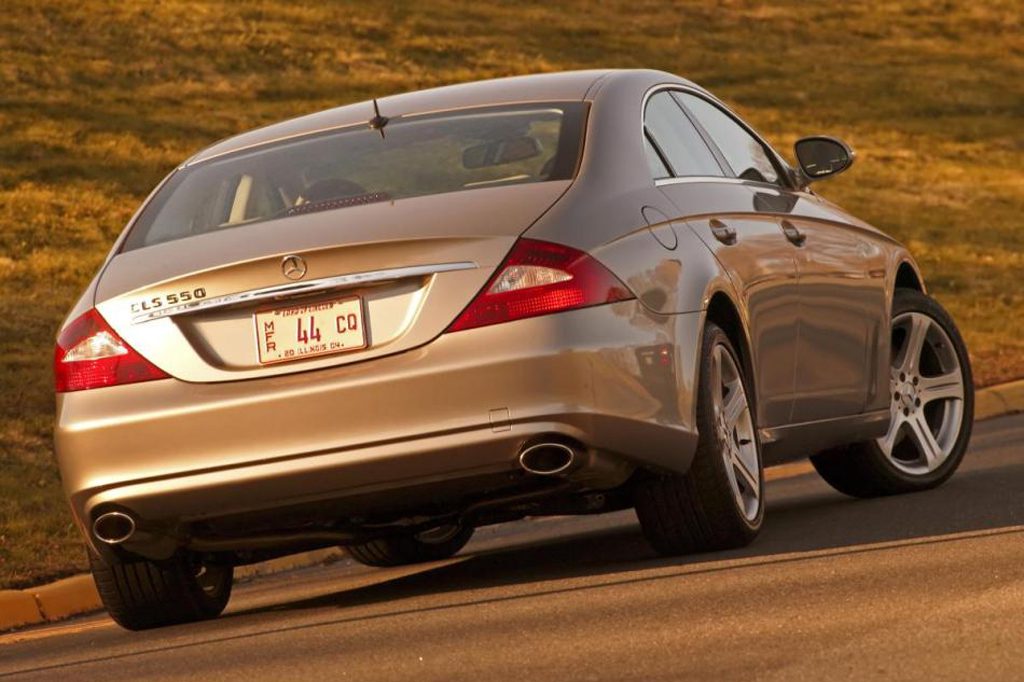 2007 Mercedes-Benz CLS-Class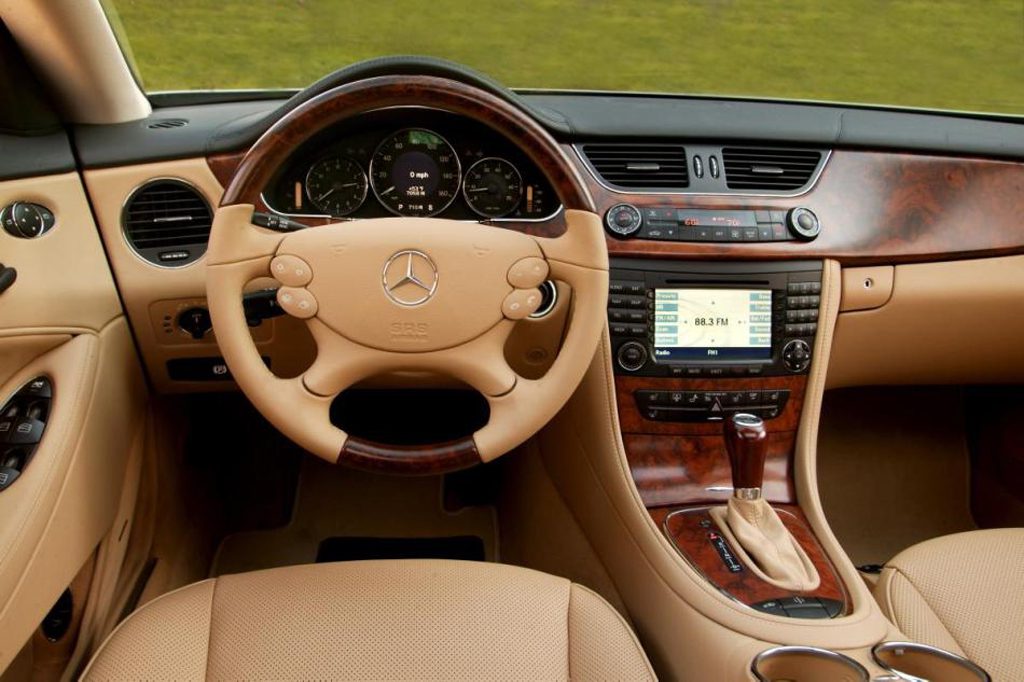 2007 Mercedes-Benz CLS-Class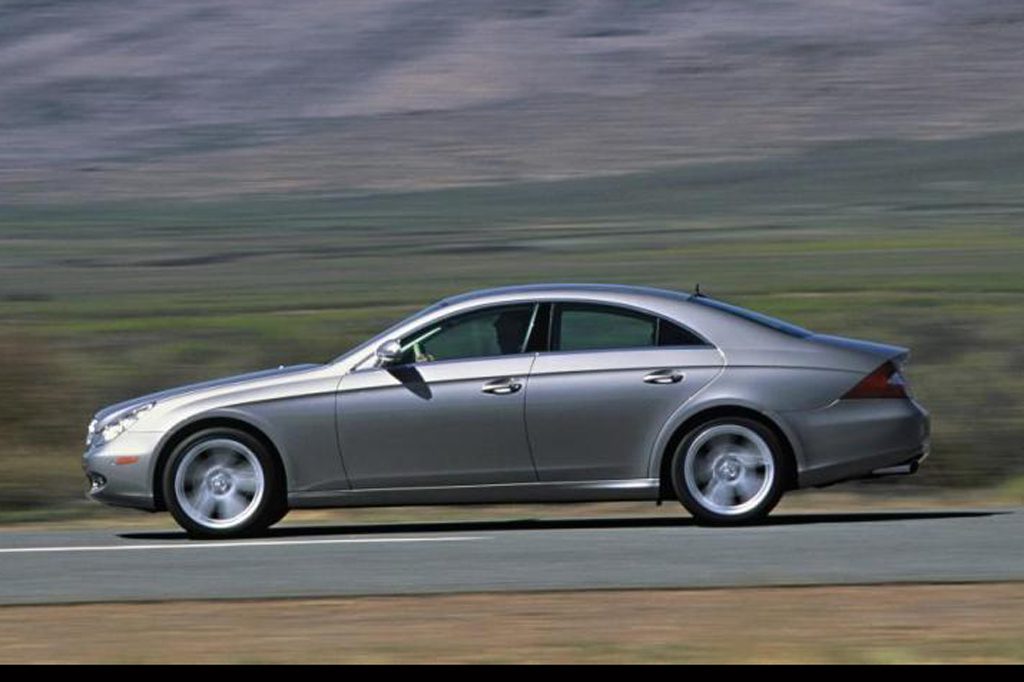 2007 Mercedes-Benz CLS-Class
Pros:

Acceleration
Front-seat room and comfort
Quietness
Ride
Steering/handling

Cons:
The CLS500 performs like its E500 sibling, but sacrifices some sedan functionality for its coupelike shape and costs considerably more when new. The high-power CLS55 relates similarly to the E55. Similar comparisons may be made with the 2007 models. For well-heeled shoppers who put a high value on style and can live with limited rear-seat room and cargo space, the CLS combines E-Class virtues with dramatic design and is therefore worth a look. Fairly strong resale values tend to keep secondhand prices somewhat high.
Overview
Mercedes-Benz dressed its E-Class sedan in sleeker sheetmetal for 2006, and revamped the interior to create the new CLS-Class. Sharing the E-Class's wheelbase, the premium midsize CLS wore a longer, lower, wider body that seated four instead of five.
Unlike the E-Class, the CLS lineup did not include a wagon or all-wheel drive. The CLS500 had a 302-horsepower 5.0-liter V8 engine. For higher performance, the CLS55 AMG held a 469-horsepower supercharged 5.4-liter V8. Both used an automatic transmission: a seven-speed for CLS500, a five-speed for the CLS55. Each had a manual shift gate; steering-wheel shift buttons were optional on the CLS500, standard on the CLS55.
Both models came with antilock four-wheel disc brakes, antiskid/traction control, and an air-spring suspension that adjusted firmness within three driver-selectable modes. Braking was handled via Mercedes' "by-wire" control, designed to vary brake pressure for each wheel as needed. The CLS500 had 18-inch wheels. The CLS55 came with 19-inch wheels, larger brakes, firmer chassis tuning, and cosmetic touches developed by Mercedes' AMG performance division. An AMG Sport Package for the CLS500 included wider tires and aero body add-ons.
Front and rear side airbags, and head-protecting curtain side airbags, were standard; so were a full-length center console and twin bucket-type rear seats. Ventilated front seats were available, as were Mercedes' drive-dynamic front seats with air bladders that adjusted firmness to match cornering force.
Also optional were steering-linked bi-xenon headlamps and cruise control designed to maintain a set following distance. A navigation system was available, as was Mercedes' Keyless Go locking/engine-start system with a pocket transmitter. Nothing in the premium midsize sector looked anything like the stylish low CLS, but its ostensible competitors included the Acura RL, BMW 5-Series, and Infiniti M45.
Yearly Updates
2007 CLS-Class
New engines for 2007 triggered model-name modifications.
In this year's CLS550, a 382-horsepower 5.5-liter V8 replaced the prior 302-hp 5.0-liter. Under the high-performance CLS63's hood, a new 507-horsepower 6.2-liter V8 edged aside the 469-hp 5.4-liter V8 of 2006. Both engines worked with a seven-speed automatic transmission. Steering-wheel shift buttons were optional for the CLS550 and standard on the CLS63. Firmer chassis tuning was used for the CLS63, and an AMG Sport Package was available for the CLS550.
2008 CLS-Class
The 2008 Mercedes-Benz CLS-Class was unchanged.
2009 CLS-Class
The CLS-Class received slightly freshened exterior styling, while a navigation system and wireless cell-phone link were newly standard.
2010 CLS-Class
The 2010 Mercedes-Benz CLS-Class was largely unchanged.
2011 CLS-Class
The 2011 Mercedes-Benz CLS-Class is largely unchanged pending a redesign due in calendar 2011 as a 2012 model.