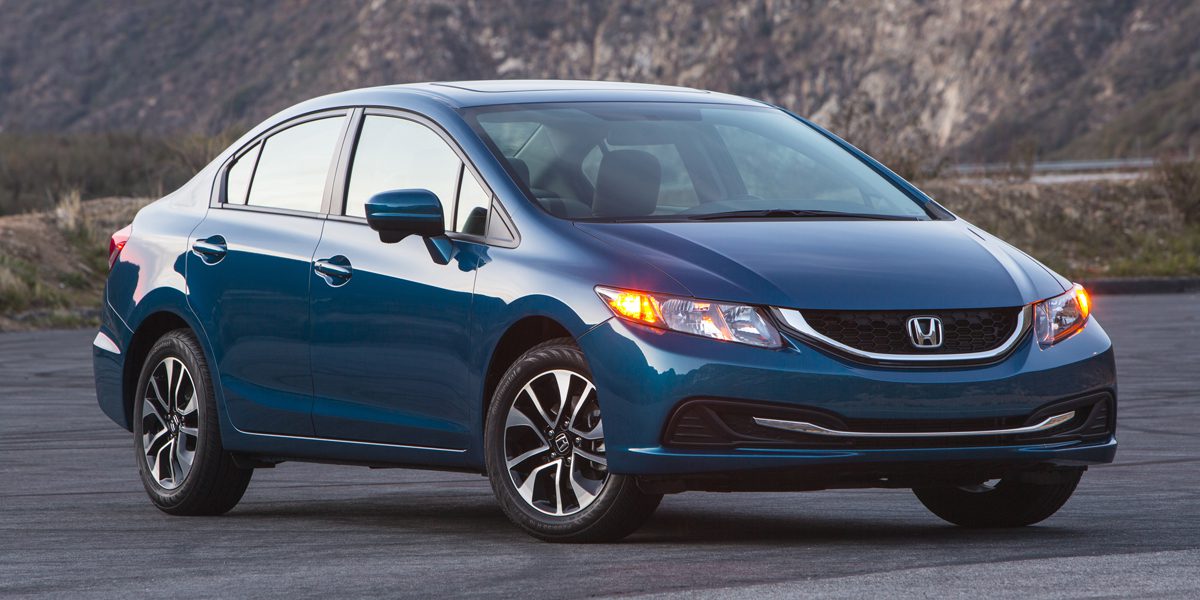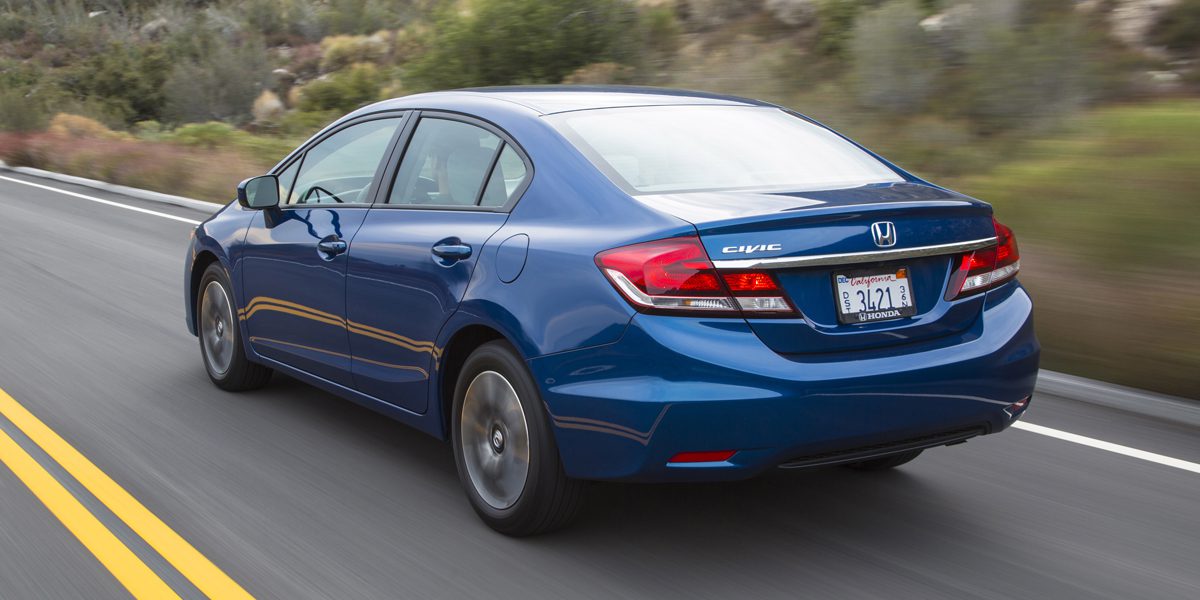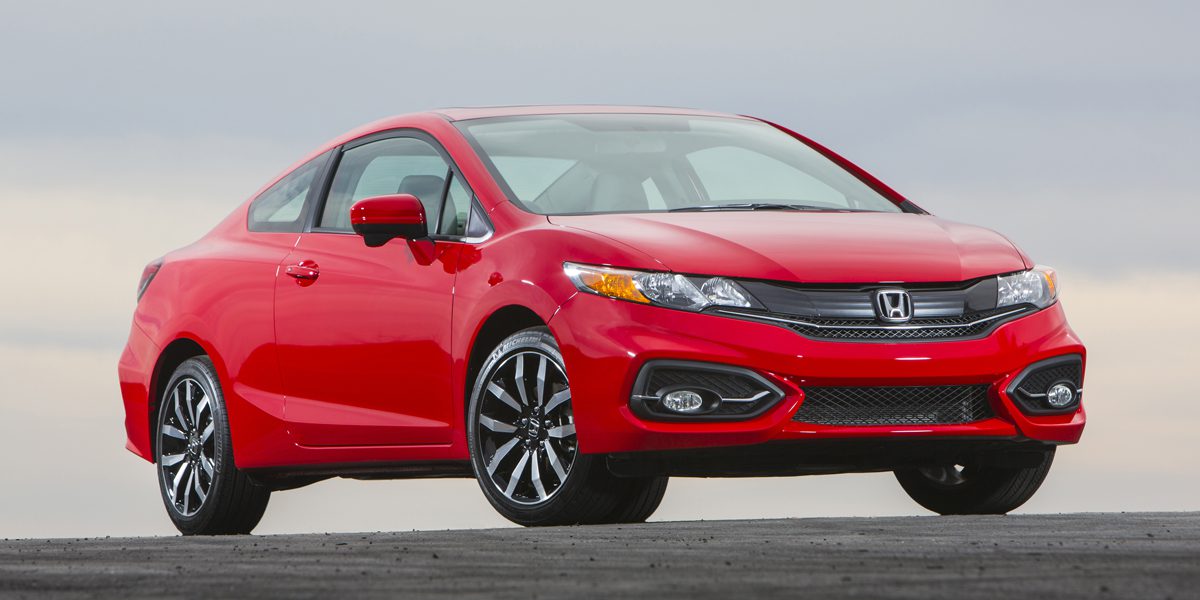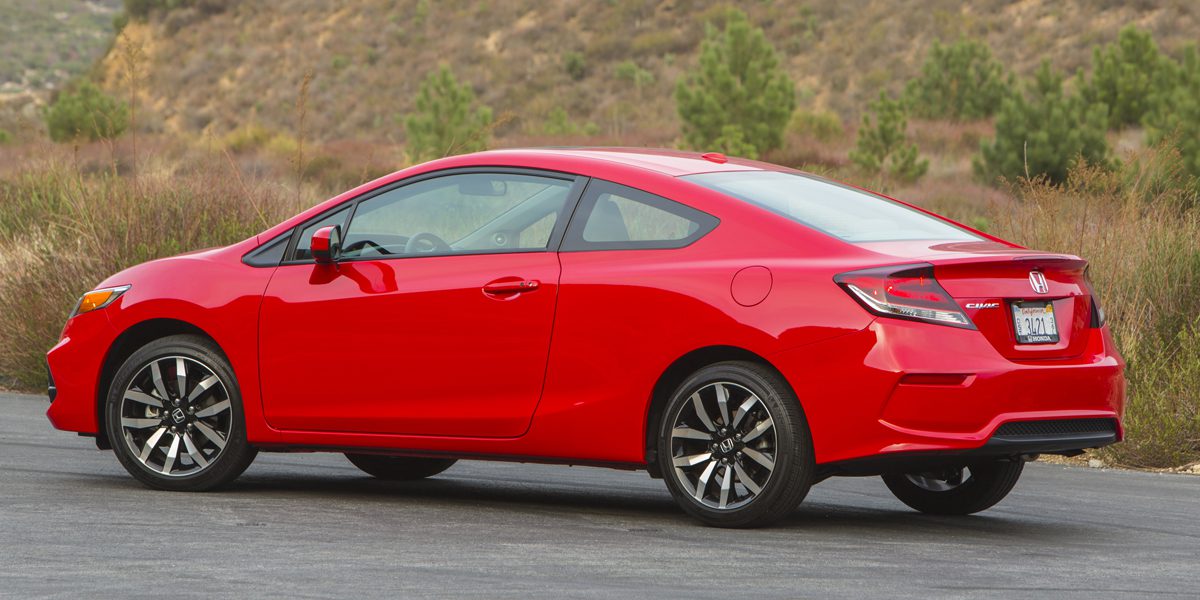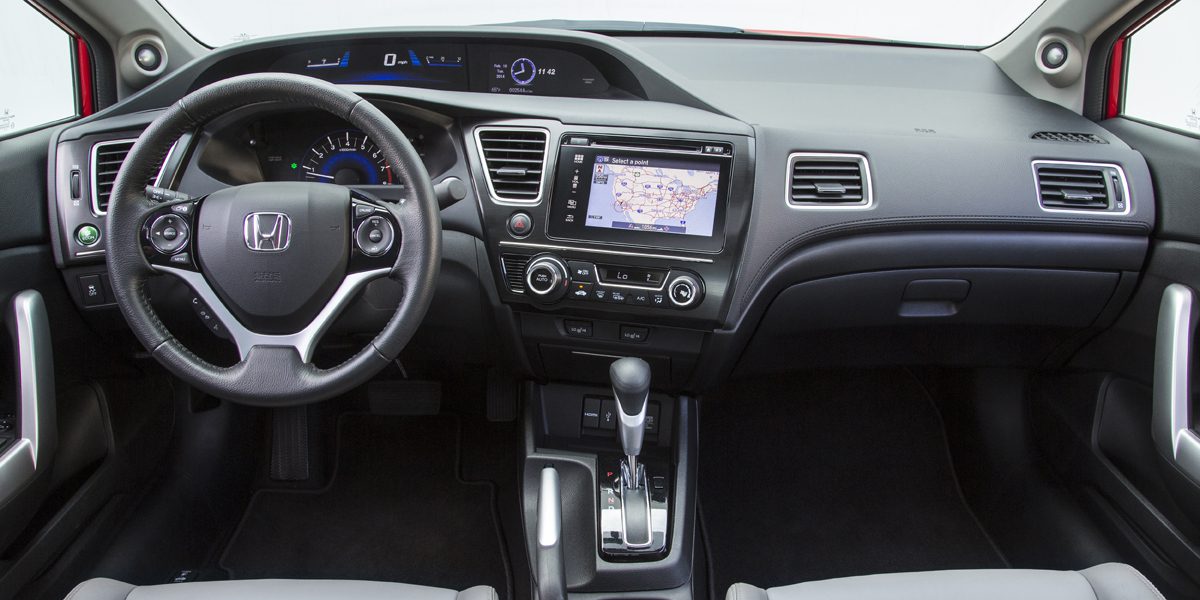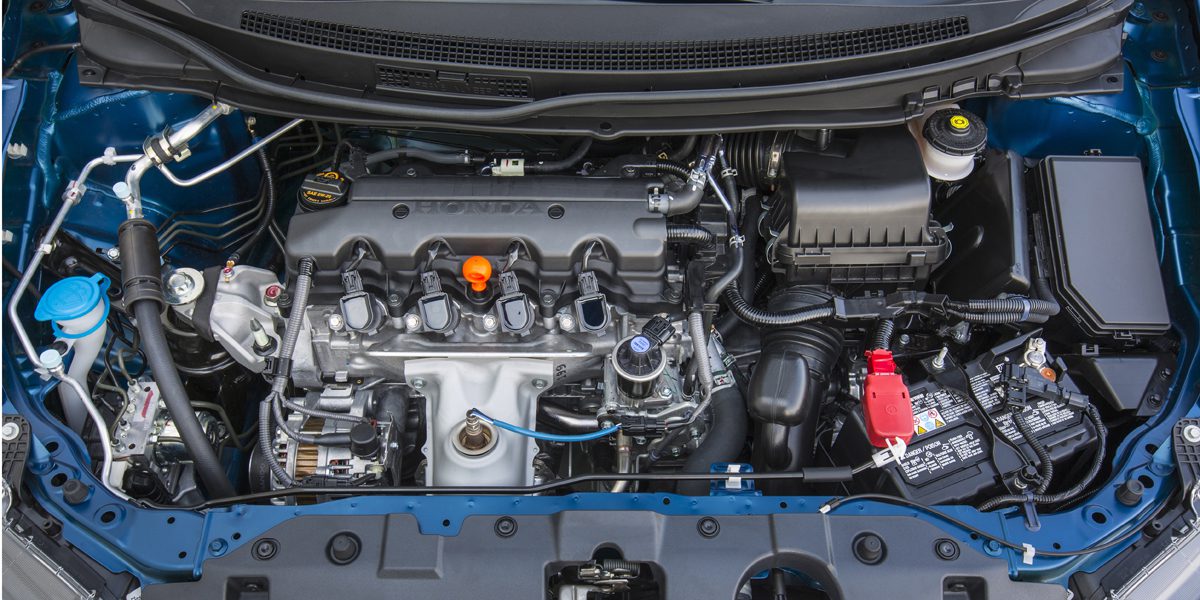 IT'S A BEST BUY BECAUSE:
Civic comes in numerous "flavors," and all are great drives with few if any real faults.
BUT…
The available navigation system
can be cumbersome to use, and prices reflect Civic's overall goodness.
WORTH NOTING:
Civic offers a Hybrid with an EPA city/highway rating of 44/47 and a natural-gas-powered model that's very cheap to run (if you have access to natural gas), yet also offers sporty Si models that are enjoyable "pocket rockets."
WHAT IS IT?
Almost since its U.S. debut in 1973, the Honda Civic has been the benchmark for small cars—even though the current generation isn't anywhere near as small as it used to be. Civic has spent many of the intervening years toting around Consumer Guide® Automotive Best Buy awards, as it continues to do today.
Civic comes in 2-door coupe and 4-door sedan body styles. The base engine is a 143-horsepower 4-cylinder. The HF sedan is tweaked to deliver 1-2 mpg better than other Civics in EPA ratings. Hybrids carry a 110-horsepower 1.5-liter engine mated with an electric motor. Sporty Si models have a 205-horsepower 2.4-liter 4-cylinder along with tauter suspension, and come only with manual transmission. The odd duck is the Natural Gas. It runs on compressed natural gas—which isn't available in many places—and is one of only two cars of its type offered in the U.S.
WHAT'S NEW?
After receiving a raft of updates for 2014 that included a continuously variable transmission (CVT) in place of a traditional automatic, availability of Honda's LaneWatch side-view camera, and new styling for Civic Coupes, the Civic lineup is little changed for 2015. The only noteworthy update is the addition of an Special Edition (SE) model, which slots in between the LX and EX models in price and content. Official info and pricing on 2015 Civic Hybrid and Natural Gas models was not released at the time of this writing, but we predict no significant changes.
FUEL ECONOMY
EPA ratings for the 1.8-liter models are 28 city/36 highway with the manual transmission, 30/39 with the CVT automatic. The automatic-only HF is rated at 31/41. The sporty Si is not as thrifty as other Civics, being EPA-rated at 22/31. In Consumer Guide® testing, automatic-transmission 140-horsepower Civics averaged 32.6-36.6 mpg. The Si requires premium-grade gas. Other models use regular.
VALUE IN CLASS
Civic is not tops in the compact class at everything, but its strength lies in that it really has no glaring faults. Model choices range from mileage misers to downright sporty, yet all are fun to drive and frugal with fuel. Although Civic is now up against a much tougher group of rival cars—some of which might best it from a "features per dollar" standpoint—it's still a compact-car Best Buy.
BASE PRICE RANGE
$18,290 – $24,340
BODY STYLES
4-door sedan, 2-door coupe
AVAILABLE ENGINES
143-hp, 1.8-liter 4-cyl.; 110-hp, 1.5-liter 4-cyl./electric;
205-hp, 2.4-liter 4-cyl.
DRIVE WHEELS
Front
BUILT IN
Japan, Canada, USA
EPA FUEL-ECONOMY RANGE
22-47 MPG
Other Best Buys in this Class