Sporty/performance car; Built in Canada
2-door convertible
2-door hatchback
longitudinal front-engine/rear-wheel drive
Good condition price range: $1,000 – $3,400*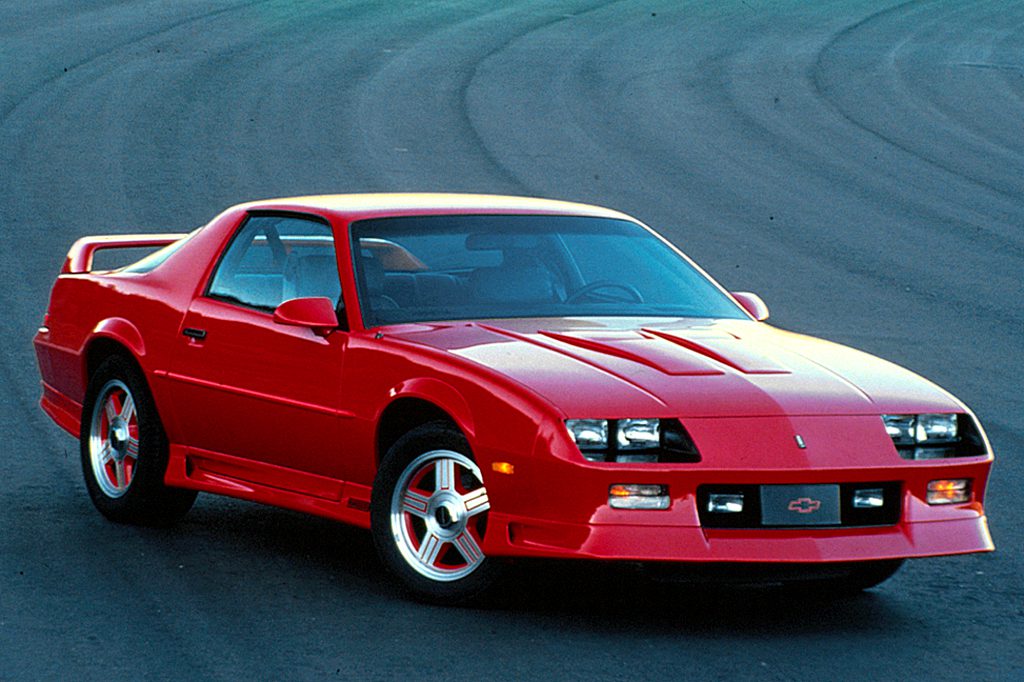 1991 Chevrolet Camaro Z-28 2-door hatchback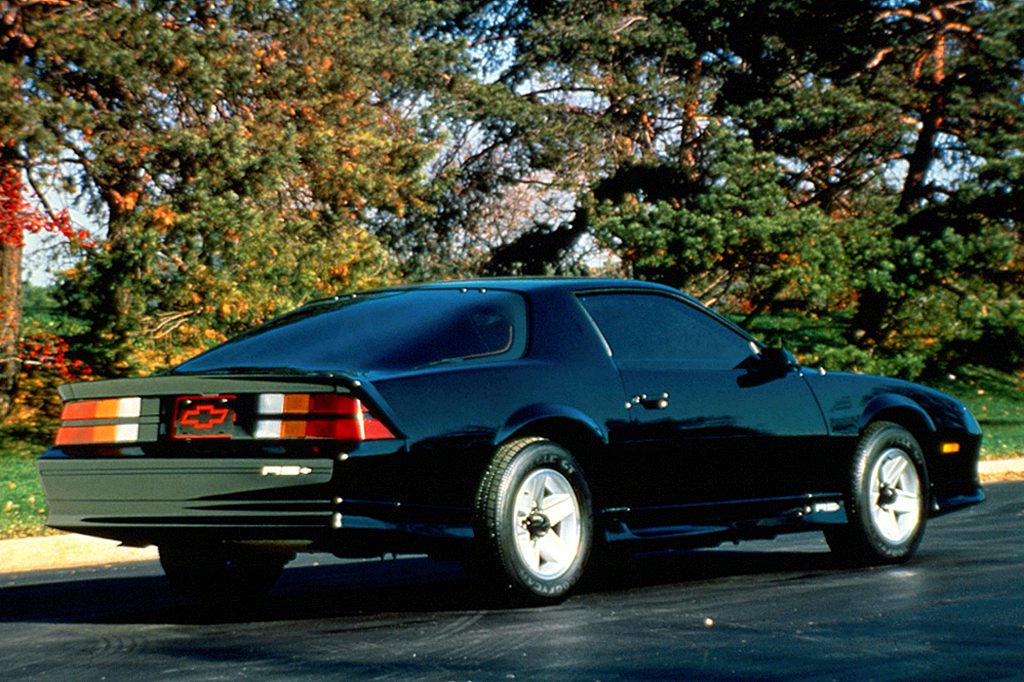 1991 Chevrolet Camaro RS 2-door hatchback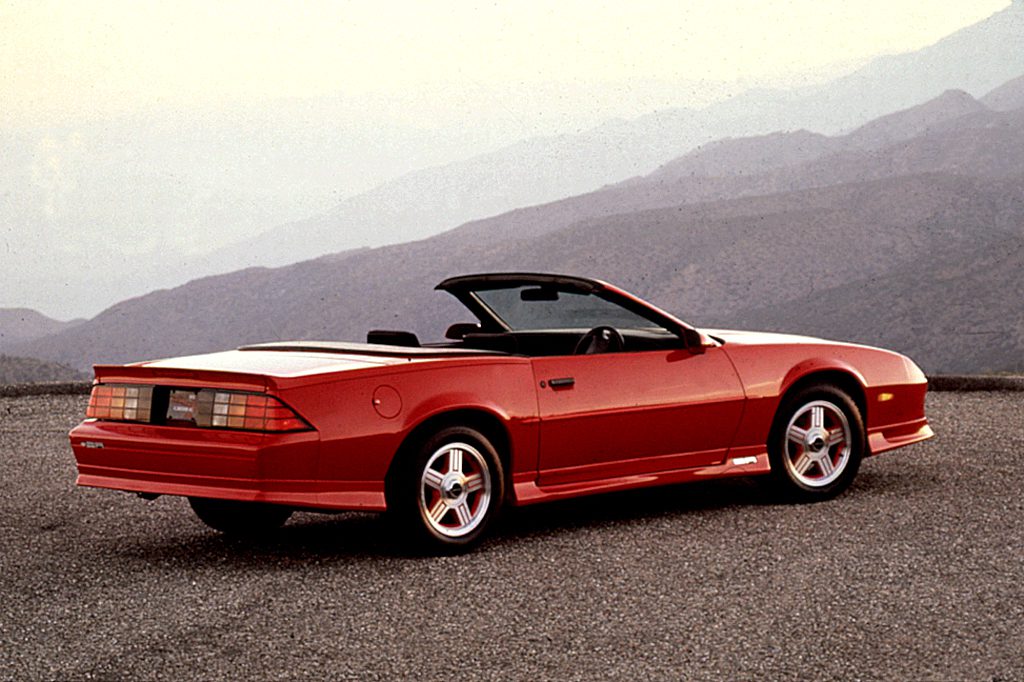 1991 Chevrolet Camaro RS 2-door convertible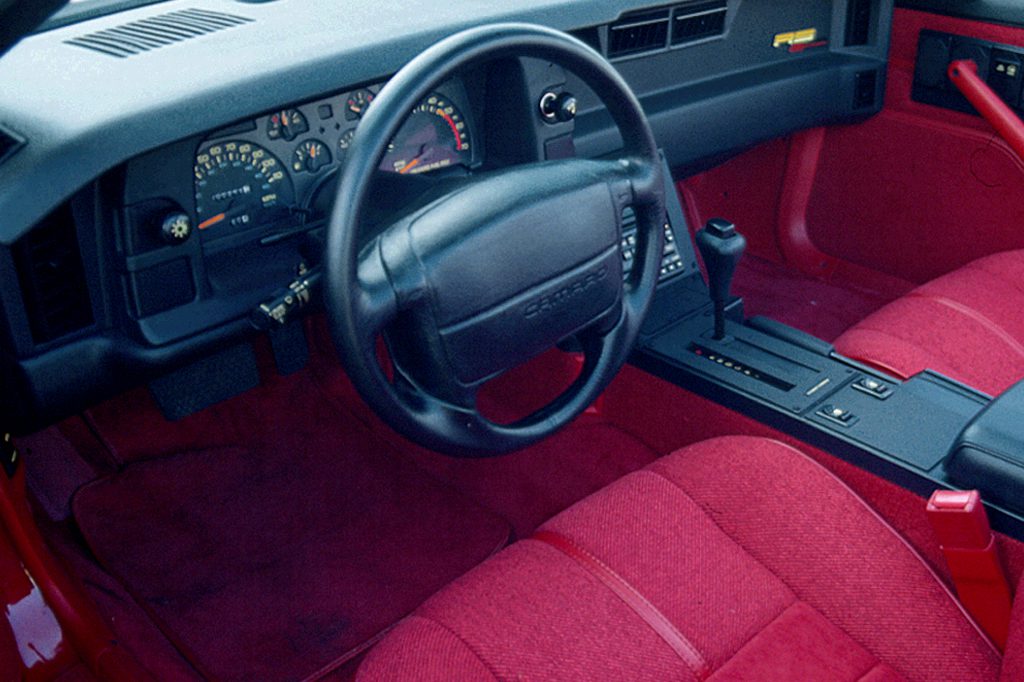 1992 Chevrolet Camaro RS interior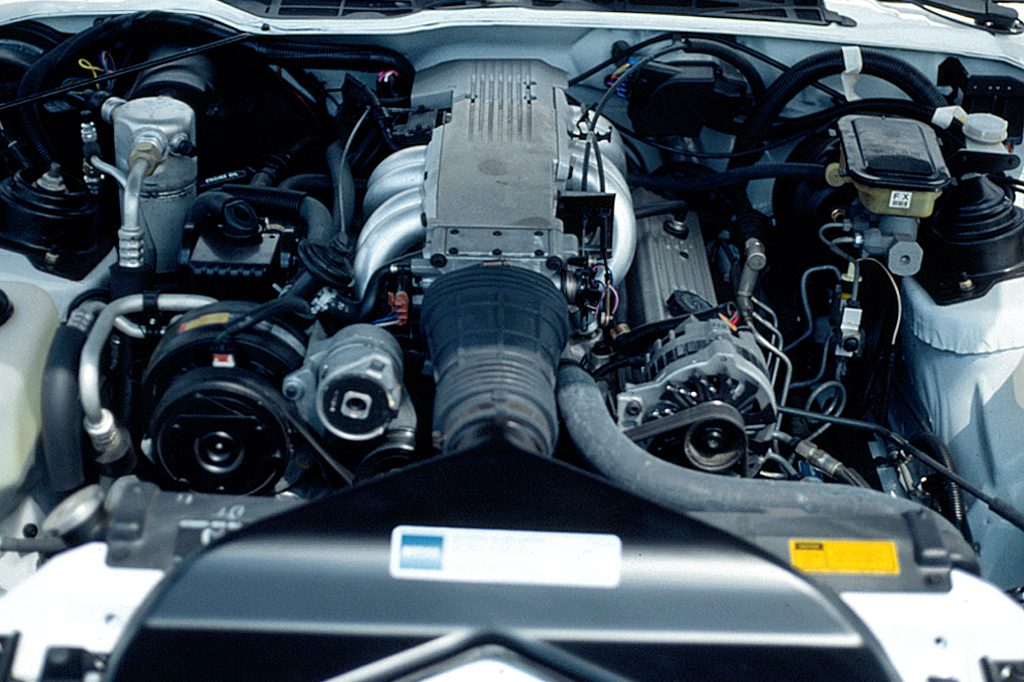 1992 Chevrolet Camaro Z-28 V-8 engine
Pros:

Acceleration (V8)
Handling

Cons:

Fuel economy
Wet-weather traction
Passenger room
Ride
Neither Camaro nor the similar Pontiac Firebird is cheap, even today. But provocative styling of this generation–coupled with brawny V8 engines–still lures younger fans, in particular.
Overview
Introduced in this form way back in 1982, the popular Camaro came in both hatchback coupe and convertible form–the latter added during '87. Base and performance-oriented IROC-Z editions were on sale in 1990. By 1990, all Camaros had a driver-side airbag. New standard equipment included a tilt steering wheel, tinted glass, intermittent wipers, and halogen headlamps. The high-performance IROC-Z convertible gained a standard limited-slip differential and new 16-inch alloy wheels, but those items were optional on the IROC-Z coupe. The '90 dashboard flaunted new yellow-gauge graphics, further enhancing the car's assertive nature.
Yearly Updates
1991 Camaro
After disappearing since 1988, the Z28 Camaro returned for 1991, while the IROC-Z edition faded away. All 1991 Camaros debuted early–in spring of 1990. The revived Z28 had a standard 5.0-liter V8 and optional 5.7-liter. Both engines gained horsepower this season, and all Camaros got new fascias and aero rocker moldings. The Z28 had a unique rear spoiler, cosmetic hood bulges, and red bow-tie grille emblem, plus newly patterned 16-inch alloy wheels instead of the usual 15-inchers.
1992 Camaro
A "Heritage Appearance" option group commemorated Camaro's 25th anniversary on the market, but otherwise change was minimal. A totally redesigned Camaro with dual airbags was waiting to debut as a '93 model.