Premium compact car; Built in Japan
2-door hatchback
4-door sedan
transverse front-engine/front-wheel drive
Good condition price range: $1,000 – $2,300*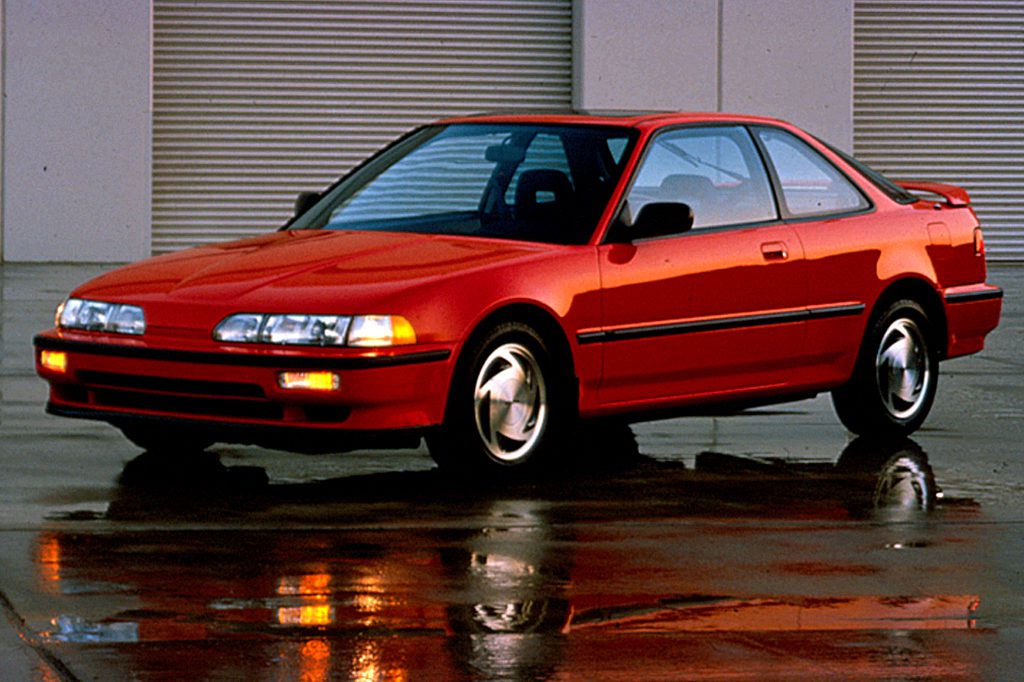 1990 Acura Integra GS 2-door hatchback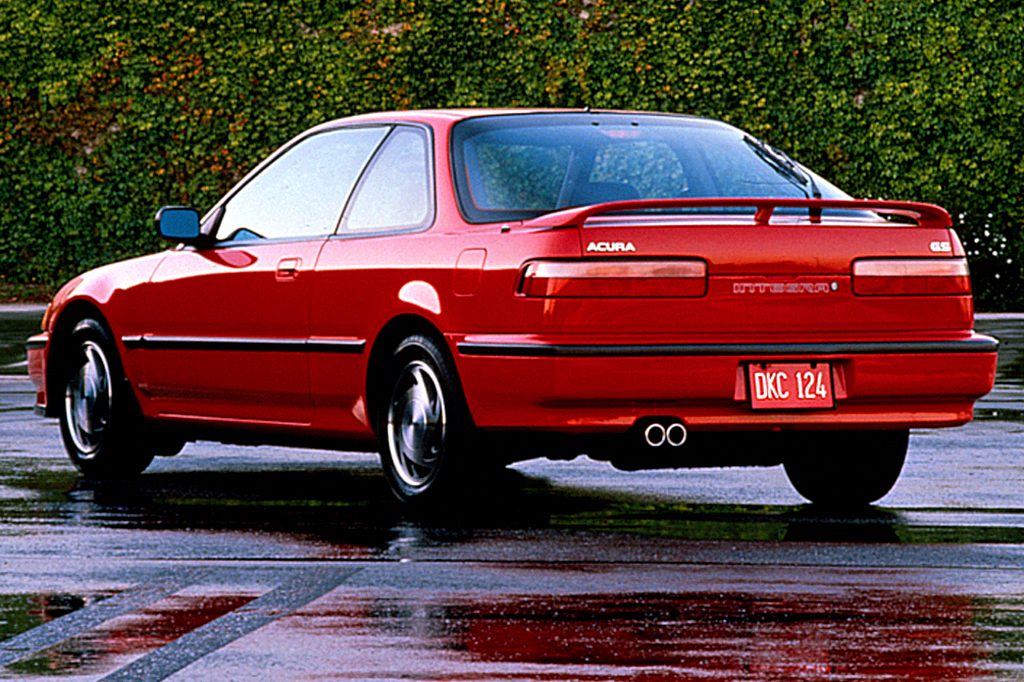 1990 Acura Integra GS 2-door hatchback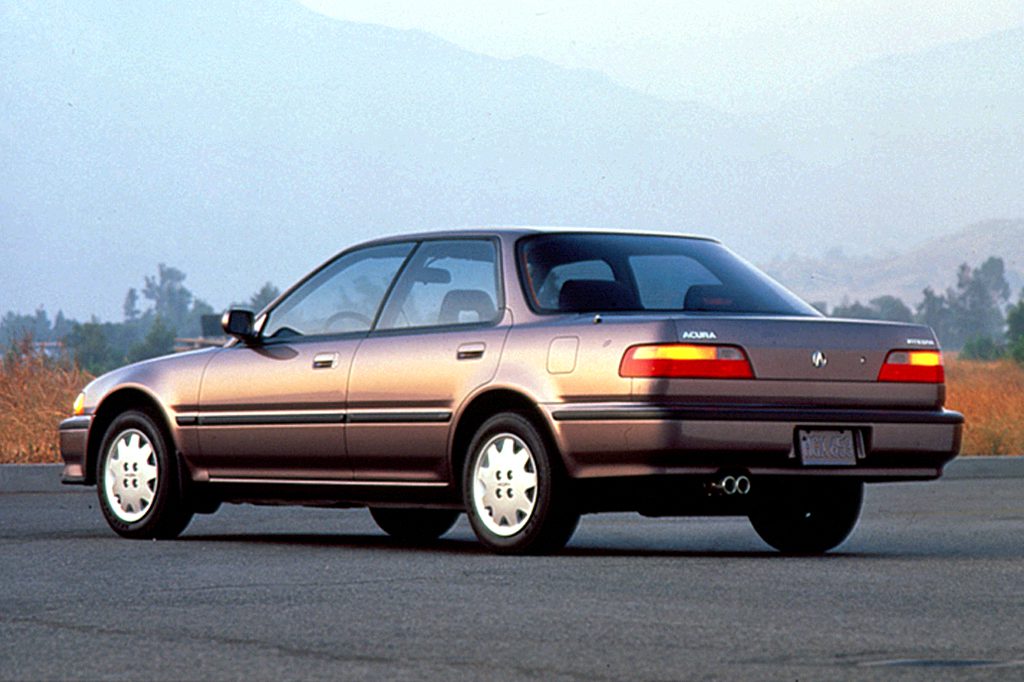 1992 Acura Integra LS 4-door sedan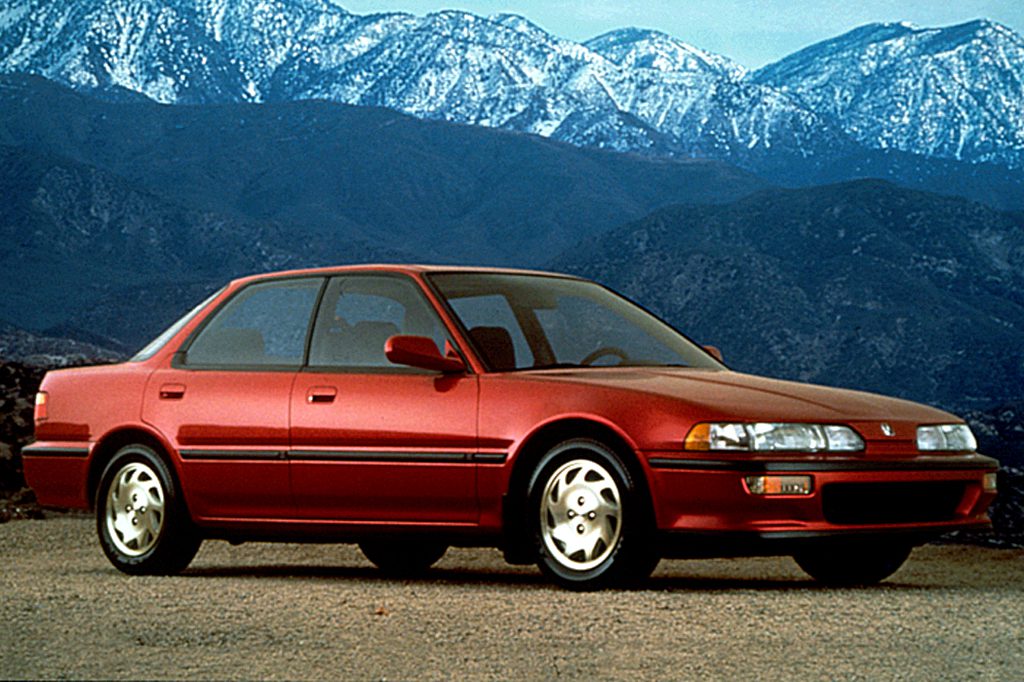 1993 Acura Integra GS 4-door sedan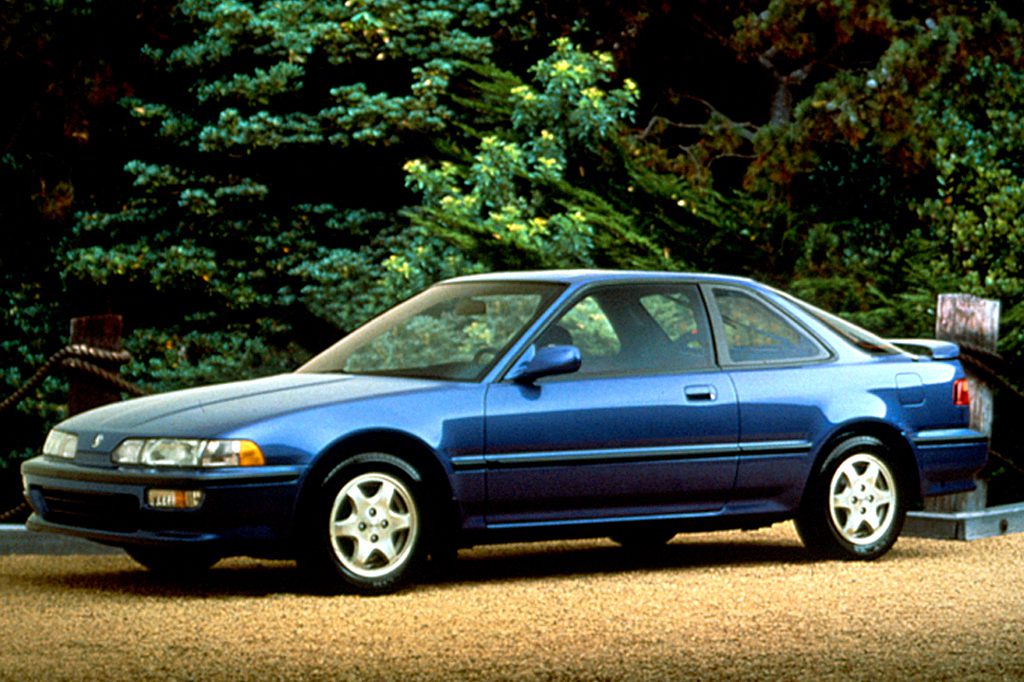 1993 Acura Integra GS 2-door hatchback
Pros:

Acceleration (5-speed)
Antilock brakes (GS, GS-R)
Fuel economy
Handling/roadholding
Reliability

Cons:

Acceleration (w/automatic transmission)
Rear-seat room (3-door)
Well-known for reliability and solid construction, these competent front-drivers offer plenty of refinement. Resale values have been strong, so even these older Integras aren't exactly inexpensive.
Overview
Bigger than the original Integra introduced in 1986 by Honda's luxury division, the early '90s replacement again came in hatchback coupe form but shared no major components with its predecessor. However, a longer 4-door notchback sedan replaced the original 4-door hatchback model. Space up front grew larger, while back-seat area shrunk a bit. The 2-door hatchback is a subcompact, while the 4-door–which measures 3.6 inches longer overall–ranks as a compact sedan.Three trim levels were originally offered: base RS, mid-level LS, and sporty GS. No airbag was available, but all Integras of this era have motorized front shoulder belts. They also have all-disc brakes and power rack-and-pinion steering. Antilock brakes were standard on the GS, but not available on lesser Integras.
Yearly Updates
1991 Integra
A power sunroof became standard on the GS 4-door for 1991. Leather upholstery could be installed in either the GS 3-door or 4-door.
1992 Integra
A mild facelift for 1992 included new front/rear bumpers, restyled wheels, and a revamped trunklid for the sedan. The 1.8-liter 4-cylinder engine added ten horsepower. In spring 1992, a 160-horsepower performance-oriented GS-R hatchback appeared. Its 1.7-liter engine drove a special close-ratio 5-speed manual gearbox.
1993 Integra
A special-model LS featured leather upholstery, body-color side moldings, a rear spoiler, and performance tires on alloy wheels.