Premium sporty/performance car; Built in Italy, USA
transverse front-engine/front-wheel drive
Good condition price range: $3,200 – $6,700*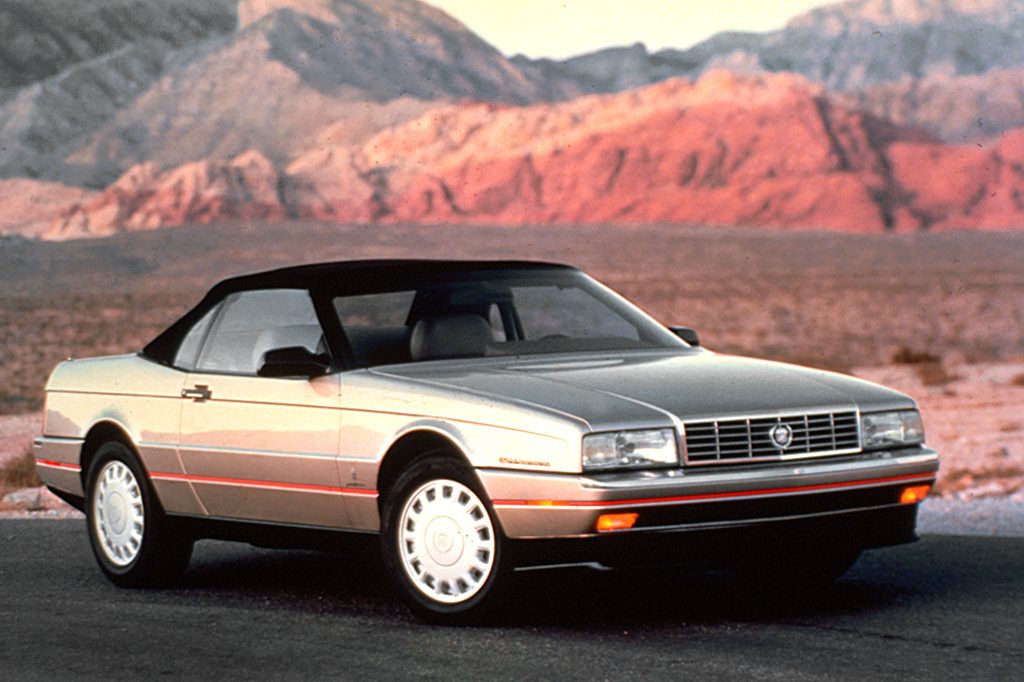 1993 Cadillac Allante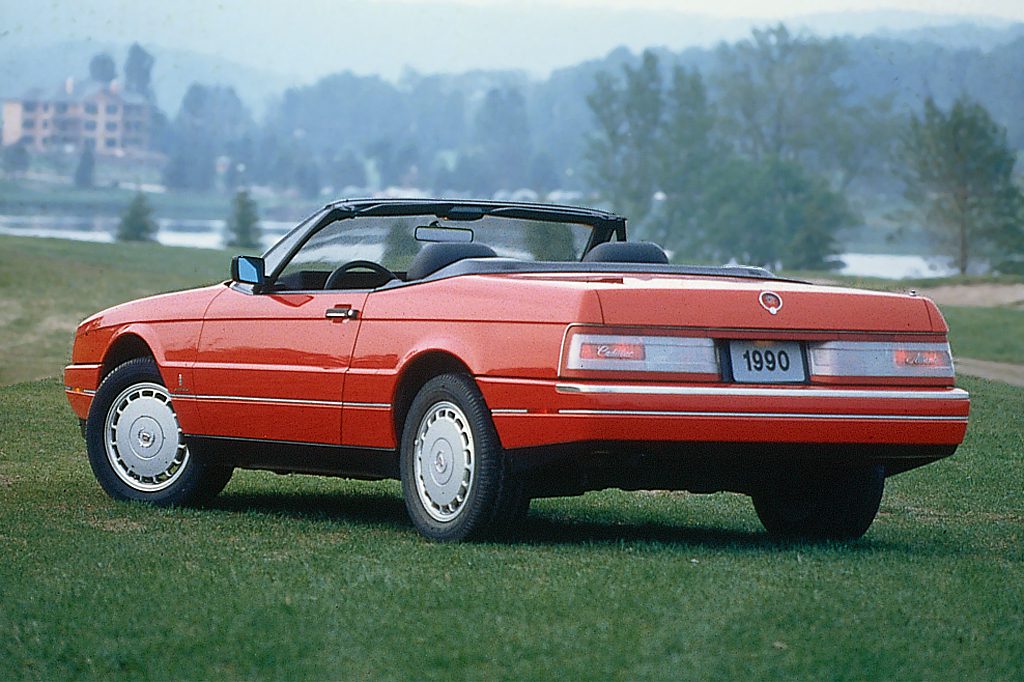 1990 Cadillac Allante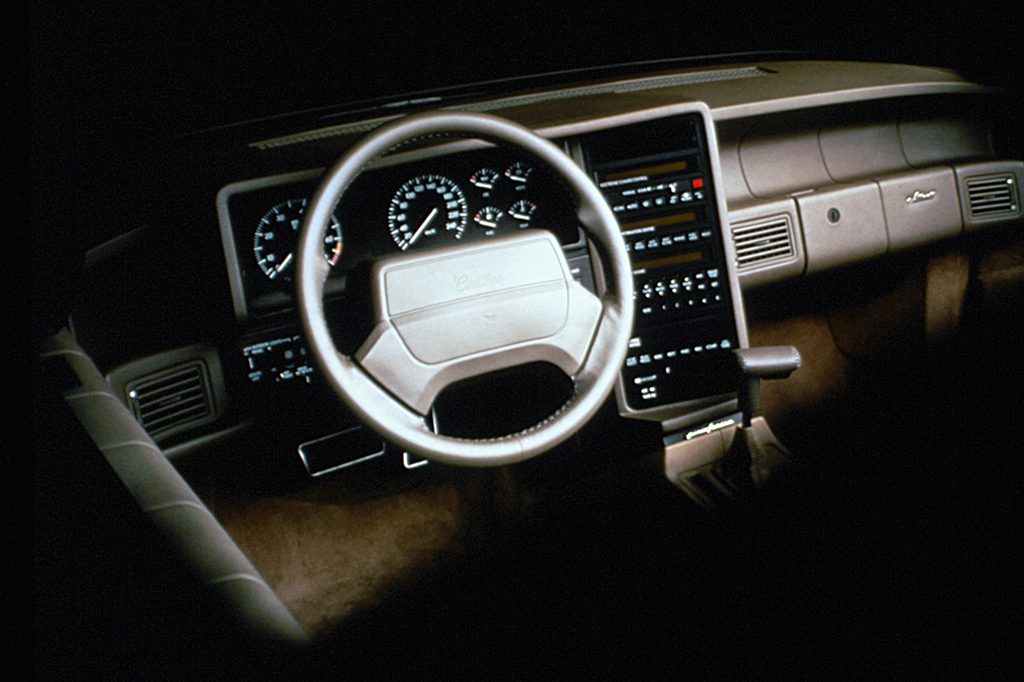 1993 Cadillac Allante interior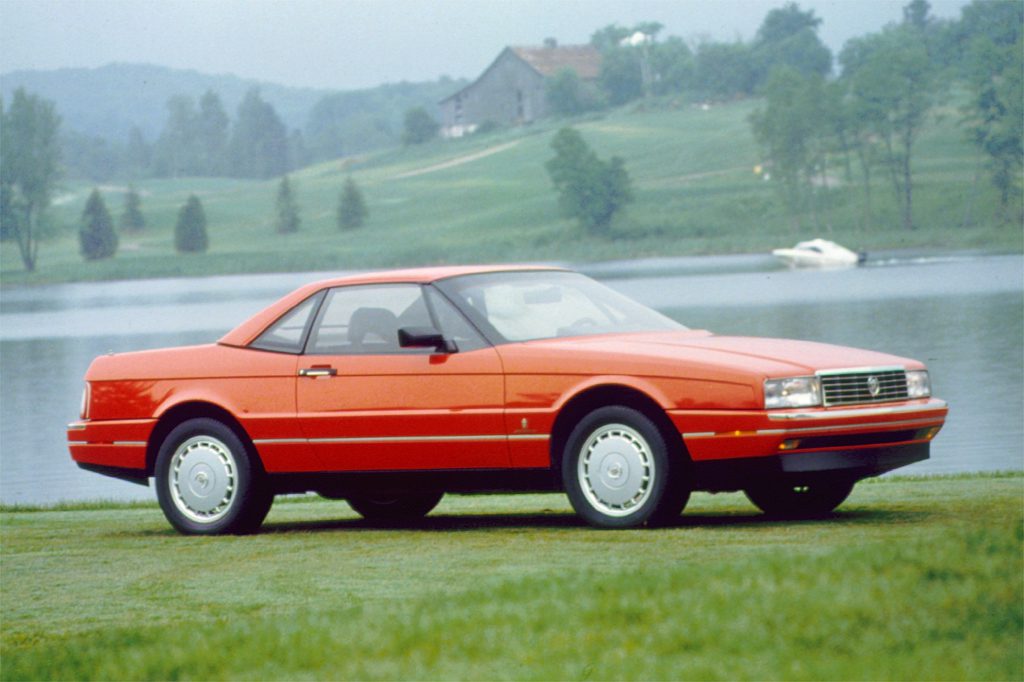 1990 Cadillac Allante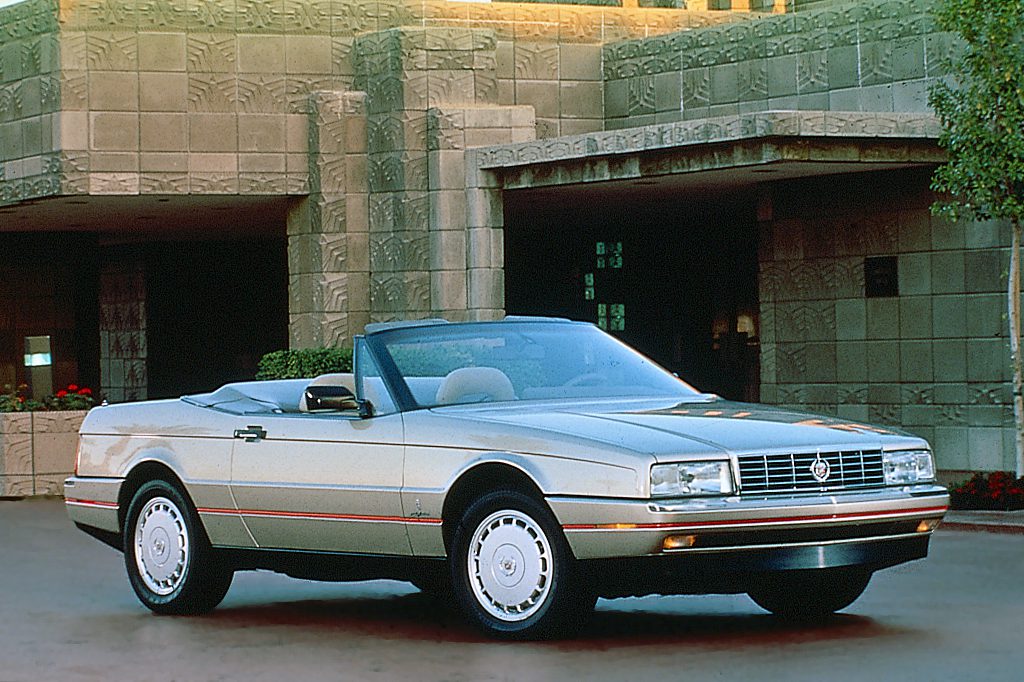 1991 Cadillac Allante
Pros:

Acceleration
Antilock brakes
Handling

Cons:
On the whole, this Cadillac amounted to too little car and insufficient prestige, for a lot of money. Never strong sellers, Allantes were faulted from the start for their high prices. Secondhand models aren't priced so prohibitively, but they're still no bargains. With the Northstar engine, new suspension and other refinements for 1993, the Allante's price did not seem as unreasonable.
Overview
Cadillac had launched the front-drive Allante for the 1987 model year, to plenty of fanfare, as the company's most expensive model. Body and interior design for Cadillac's first 2-seat model was created by Pininfarina, in Italy, but the V8/automatic drivetrain was strictly American. Bodies were produced at a facility near Turin, Italy, then loaded onto special jet planes and flown to Detroit. Once there, driveline and underbody components were installed.
Allante was a full convertible, with integral folding soft top and detachable aluminum hardtop. Aluminum was used for the hood and trunk lid while the unit body/frame structure employed galvanized steel. The Allante's wheelbase measured 8.4 inches shorter than an Eldorado's, but the 2-seater shared its basic fully independent suspension. An all-disc power brake system with Bosch antilocking was standard.
Initial Allantes had used a 4.1-liter V8 engine and 4-speed automatic transmission. By 1990, a 200-horsepower, 4.5-liter V8 was the motive source, also with automatic only. Traction control was new for 1990, using sensors for the antilock brakes to detect wheel slip during acceleration or steady cruising. When either front wheel began to slip, the system applied braking force to that wheel. If both front wheels were slipping, enough braking action was applied on both sides to optimize traction.
A lower-priced Allante became available with only the folding convertible top. That one cost $51,500, whereas the Allante with twin tops stickered for $57,813–far beyond other Cadillac prices. A driver's airbag went into the 1990 models, and electronically controlled shock absorbers were retuned to improve ride quality. The standard sound system now included both a cassette and a CD player. Primary rival was the Mercedes-Benz 560SL, also a 2-seater.
Yearly Updates
1991 Allante
The standard Delco-Bose Gold Series sound system earned an upgrade to 200-watt output this year. Under the hood, Cadillac switched to platinum-tipped spark plug for long life. A new second-generation speed-dependent damping system was supposed to provide shorter reaction times to adjust suspension firmness, based on vehicle speed.
1992 Allante
Virtually no change was evident in the 1992 Allantes.
1993 Allante
Major changes went beneath the hood of the 1993 model, which went on sale in January 1992. Cadillac installed its 4.6-liter Northstar V8 engine, which also went into the '93 Eldorado and Seville. The new dual-overhead-cam V8 made 95 more horsepower than its overhead-valve predecessor and drove a new electronically controlled 4-speed automatic transmission. A new traction control system could simultaneously apply the brakes or shut down engine cylinders, to minimize front-tire spin. It worked at any speed. Previous traction control had acted upon braking only, and was inactive above about 30 mph.
A new Road Sensing Suspension had sensors at each wheel, to "read" the road by measuring wheel position and body motion, automatically adjusting suspension damping. The system reacted in fractions of a second and replaced a simpler Speed Dependent Damping system that switched among three firmness settings according to vehicle speed. The rear suspension was redesigned and new all-season tires were rated to 155 mph. Also new were one-piece door glass, redesigned seats, an eight-speaker audio system, and a new console module with a dual fold-out cupholder. Despite the many improvements, Cadillac's 2-seater faded away after the '93 model year.