Midsize car; Built in USA, Mexico
transverse front-engine/front-wheel drive
Good condition price range: $1,000 – $1,600*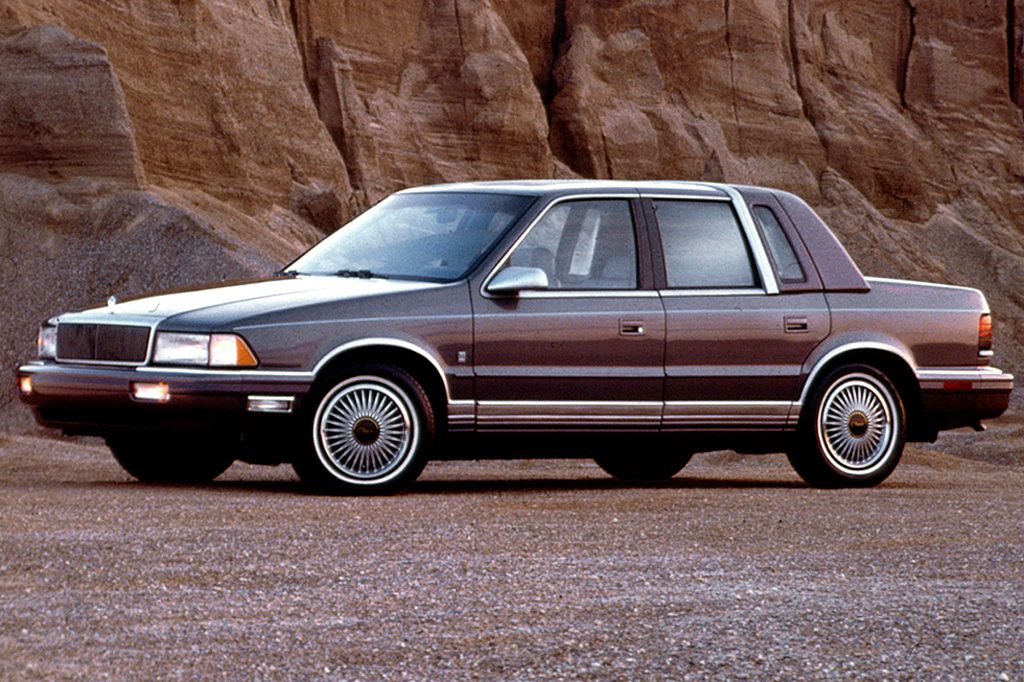 1990 Chrysler LeBaron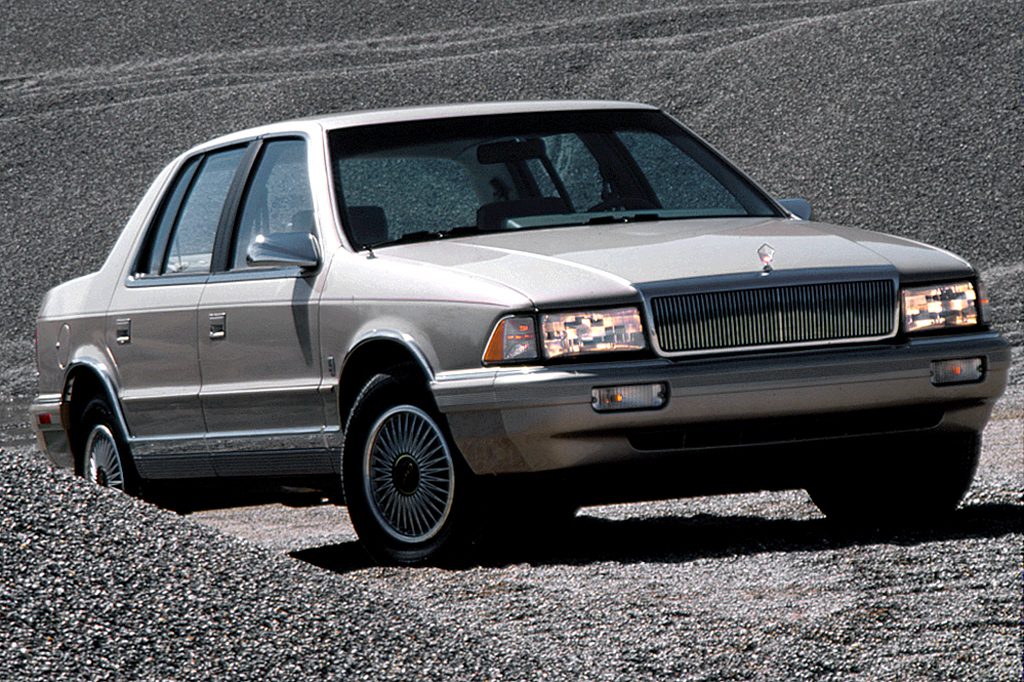 1992 Chrysler LeBaron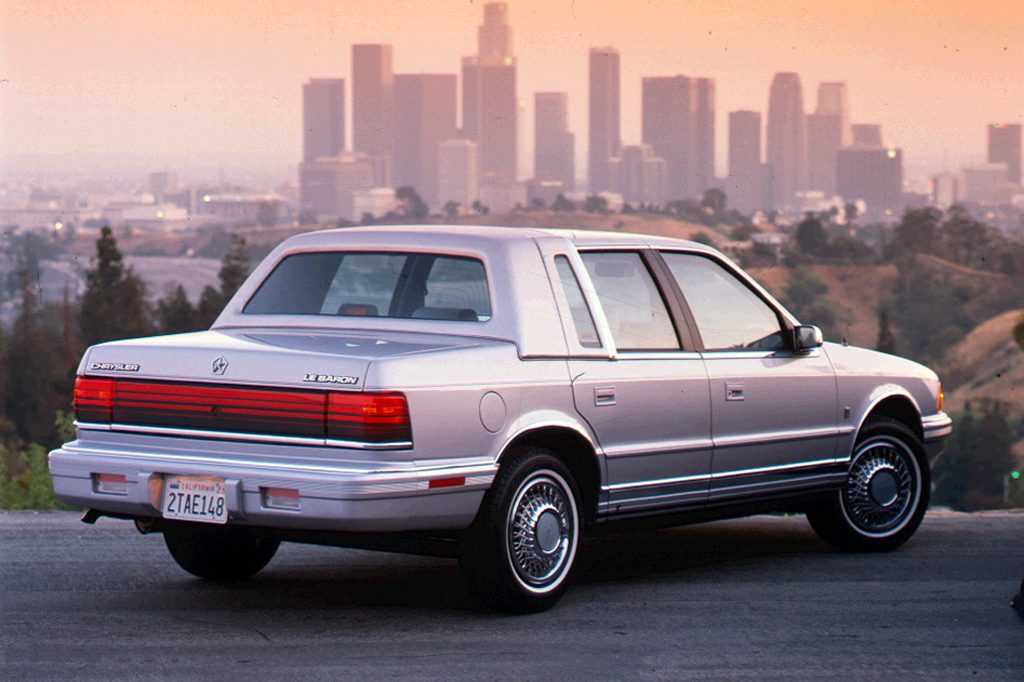 1991 Chrysler LeBaron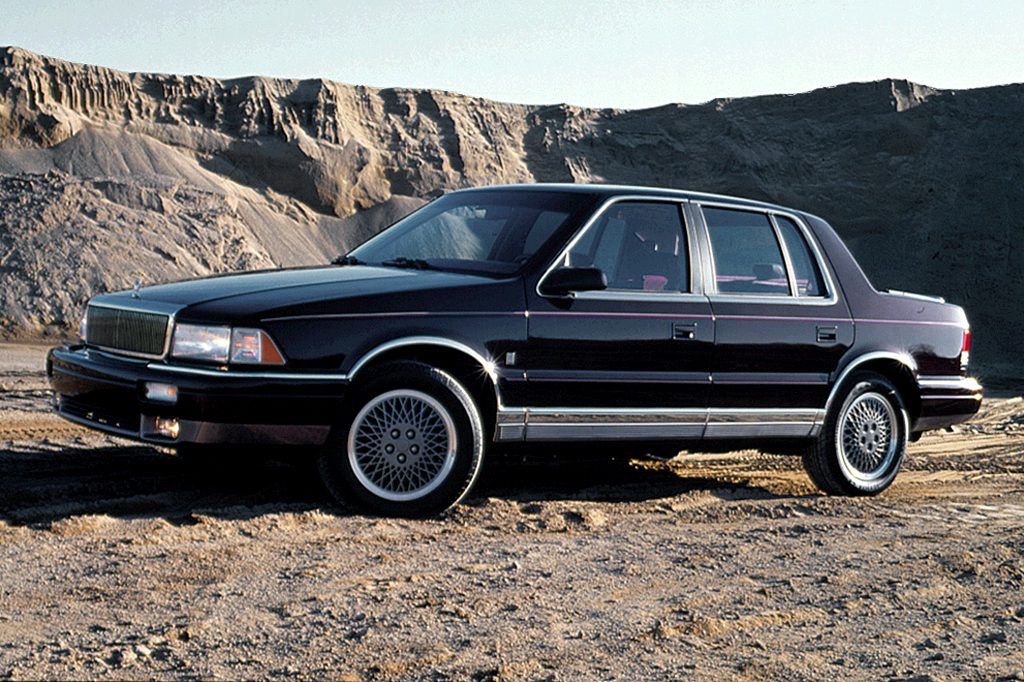 1992 Chrysler LeBaron LX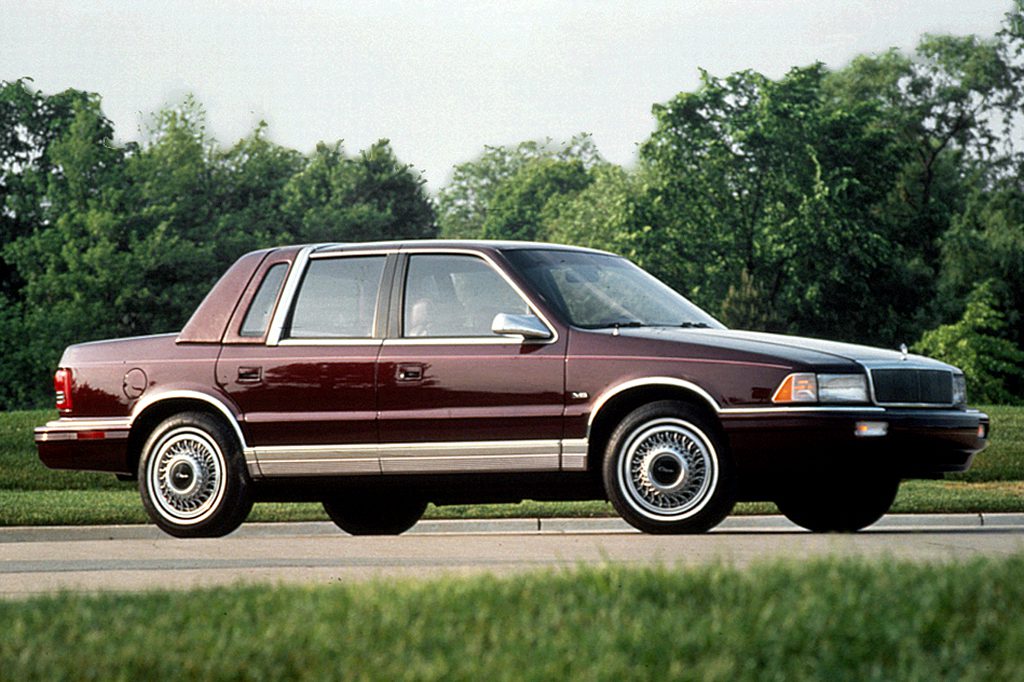 1993 Chrysler LeBaron Landau
Pros:

Acceleration
Antilock brakes (optional)
Passenger and cargo room
Quietness
Visibility

Cons:

Automatic-transmission performance
No, there's nothing startling about a 4-door LeBaron, but these are solid, capable family sedans offering entry-level luxury and a likable persona, plus a distinctive appearance. Although they lag behind Japanese rivals in overall quality, they're also cheaper secondhand.
Overview
The new LeBaron sedan was a derivative of the front-drive Dodge Spirit and Plymouth Acclaim. All three shared the same chassis, but the 6-passenger LeBaron came only with V6 power. The three differed mainly in detail and trim choices–and the fact that the Spirit and Acclaim could have 4-cylinder engines. All LeBaron sedans have a driver-side airbag. The LeBaron's touring suspension package included front gas-charged struts, plus front and rear anti-sway bars.
Yearly Updates
1991 LeBaron Sedan
Antilock braking became optional in LeBaron sedans for 1991. A new electronic analog speedometer with a secondary metric scale was accompanied by a tachometer, as well as odometer and gauge readouts.
1992 LeBaron Sedan
An expanded lineup for '92 gave LeBaron buyers more powertrain choices. Base, LX, and Landau editions now were available, the latter with a distinctive vinyl roof. Base and Landau LeBarons dropped to a standard 2.5-liter 4-cylinder engine, which sent 100 horsepower to a 3-speed automatic transmission. A V6 engine and 4-speed automatic was standard in the LX sedan and optional in other models.
1993 LeBaron Sedan
LeBaron sedans gained fresh taillamps and a new rear fascia for '93. The mid-level LX disappeared, leaving only a base model (renamed LE) and the top-of-the-line Landau.
1994 LeBaron Sedan
LE and Landau LeBaron sedans returned for '94, adding a motorized shoulder belt for the front passenger, to meet passive restraint requirements. No more 4-cylinder engines were installed, leaving only the V6, now driving a 3-speed automatic transmission. The 4-speed overdrive automatic was an option.