Midsize SUV; Built in Japan
longitudinal front-engine/rear- or 4-wheel drive
Good condition price range: $1,000 – $2,500*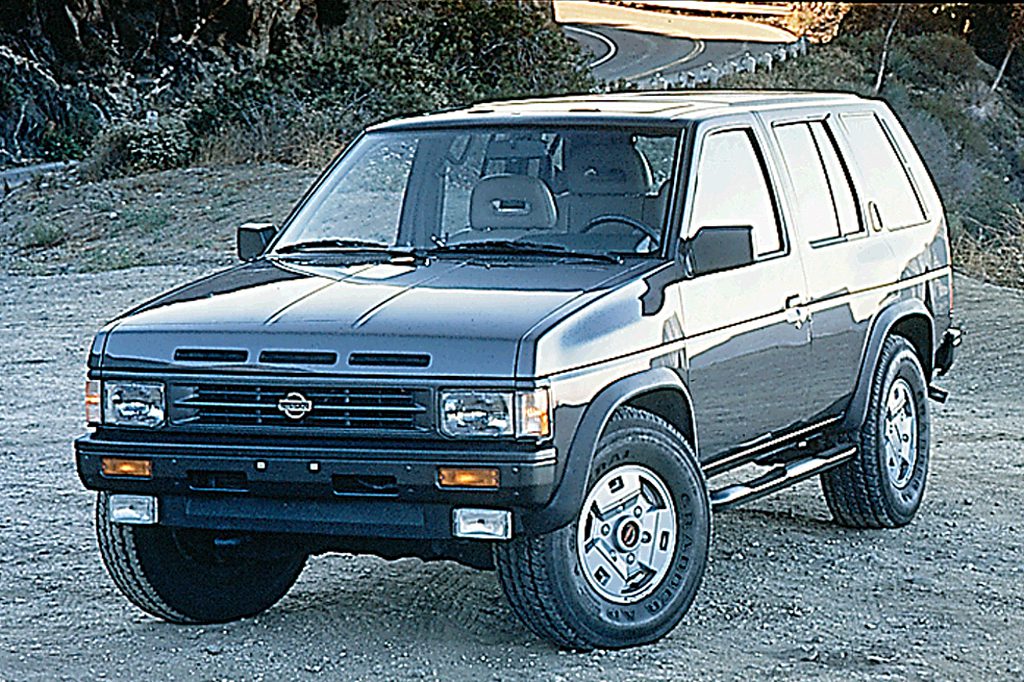 1992 Nissan Pathfinder SE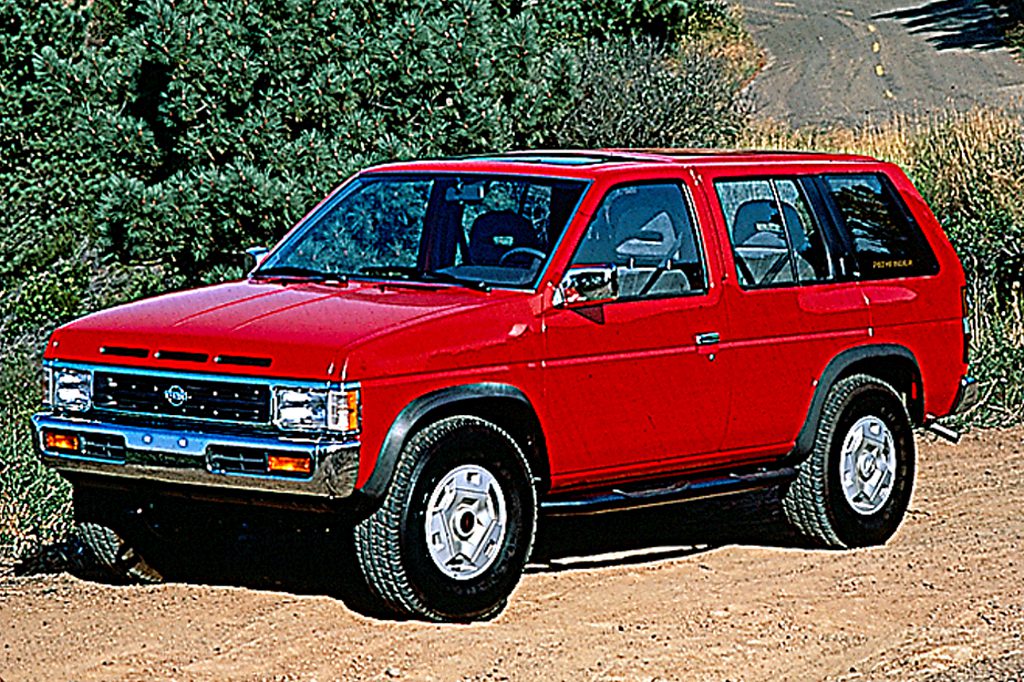 1993 Nissan Pathfinder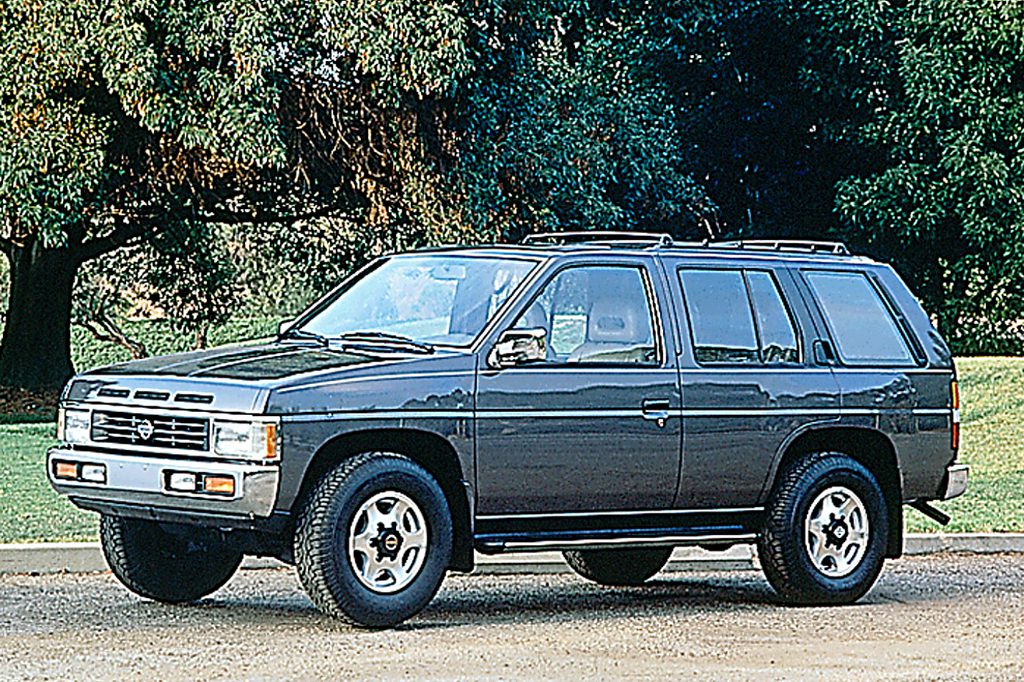 1994 Nissan Pathfinder LE V-6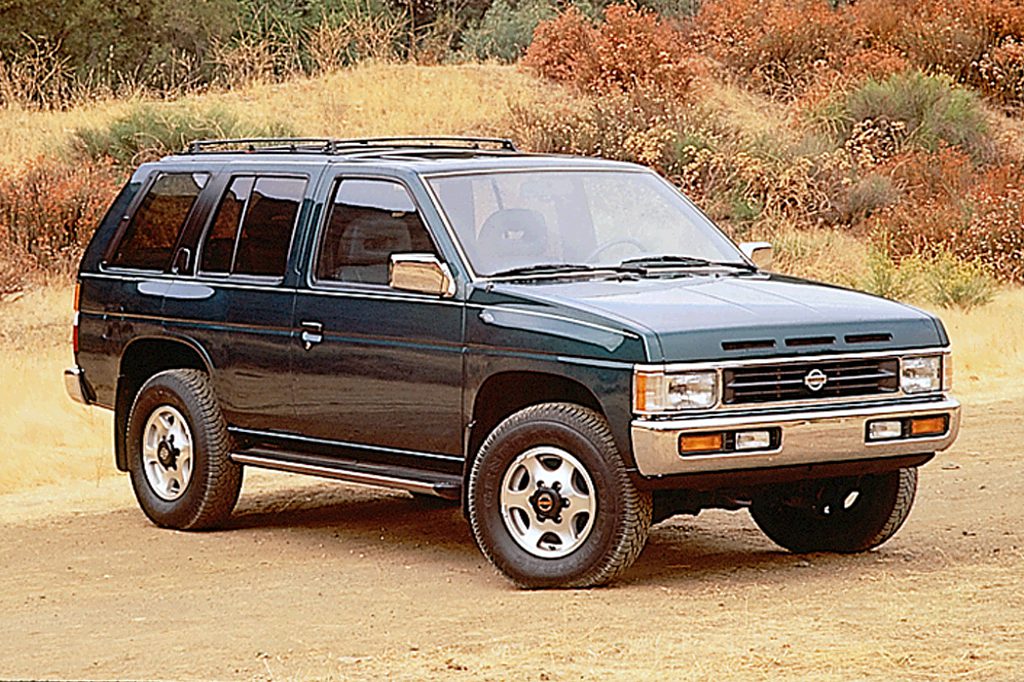 1995 Nissan Pathfinder LE V-6 4×4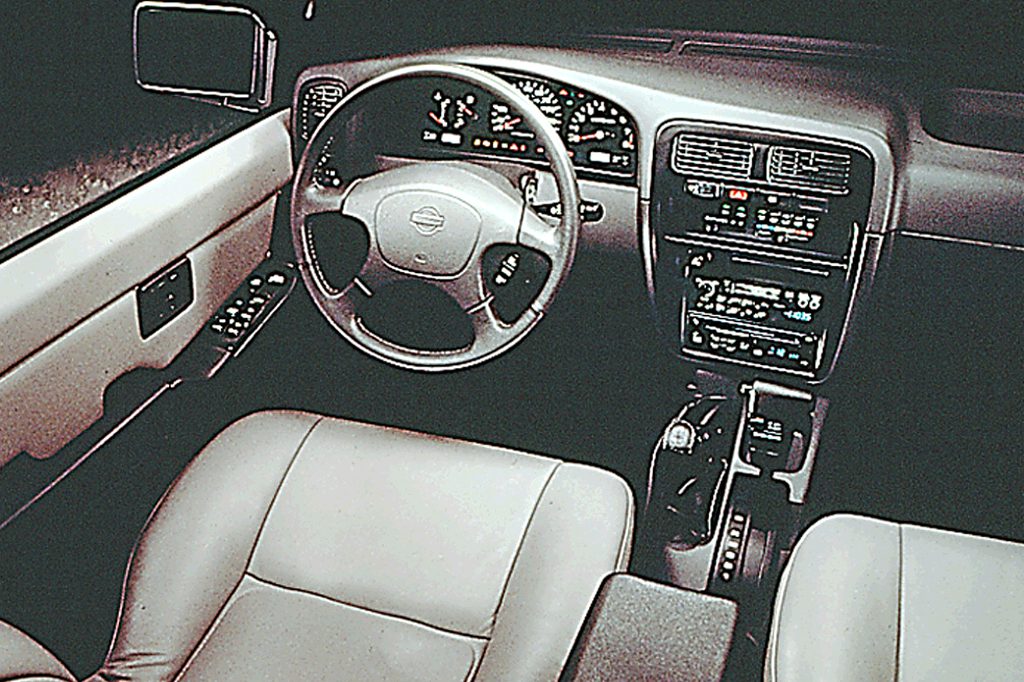 1994 Nissan Pathfinder LE V-6 dashboard
Pros:

Acceleration
Antilock brakes (optional)
Wet-weather traction (4WD)
Passenger and cargo room

Cons:
To its credit, the Pathfinder provides precise steering and ample cargo room. It's also rugged and as durable as a Swiss Army knife. Unfortunately, the compact sport-utility market has stampeded forward toward more carlike vehicles, effectively leaving the Pathfinder in the dust.
Overview
By the time Pathfinder arrived in 1987, it was faced with a group of rivals that included the Jeep Cherokee, Toyota 4Runner, Chevy S-10 Blazer, and Ford Bronco II. Original Pathfinders, available in base XE and uplevel SE trim levels, came with a 153-horsepower 3.0-liter V6. A 5-speed manual gearbox was standard across the board, with a 4-speed automatic optional. Initially available in just a 2-door body style, a 4-door body was added for 1990, with both 2WD and part-time 4WD.
Yearly Updates
1991 Pathfinder
In 1991, the 4-door Pathfinder becomes the only body style. Among other changes, the optional antilock brakes become standard equipment and leather seats are a new option.
1992 Pathfinder
A new exterior color–Safari Green–is the only change for the 1992 Pathfinder.
1993 Pathfinder
Changes for 1993 include mildly modified bumpers and reshaped fenders for this 6-year-old sport utility. Also, new inner door beams provide more side-impact protection and CFC-free air conditioning refrigerant replaces ozone-depleting R-12.
1994 Pathfinder
Hoping to attract more luxury sport-utility buyers, the 1994 Pathfinder adds a new luxuriously equipped LE flagship model. Standard equipment on the LE includes automatic transmission, leather upholstery, heated front seats, luggage rack, semiautomatic air conditioning, a CD player, running boards, privacy glass, rear disc brakes, styled alloy wheels, and other features that are either optional or not available on XE or SE models. In addition, a new instrument panel replaces the former unit with its upright, angular design. This new unit has more ergonomic, flowing design with controls that are larger and easier to use.
1995 Pathfinder
The big news for 1995 is the addition of a 2WD version of the LE luxury model added to the model lineup last year.