Midsize car; Built in USA
transverse front-engine/front-wheel drive
Good condition price range: $1,000 – $1,800*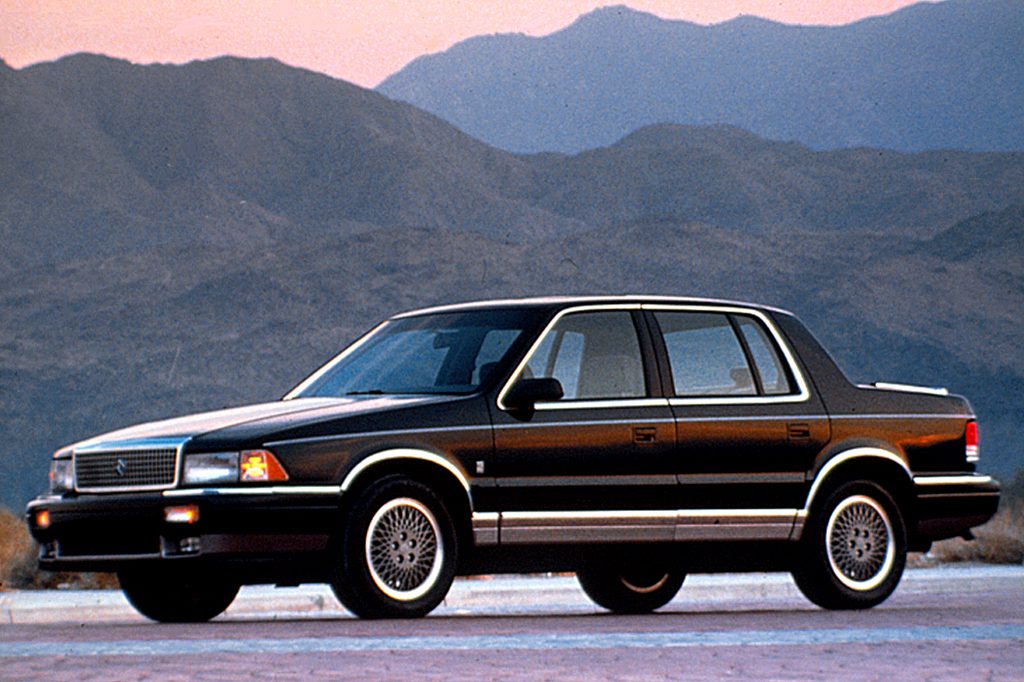 1990 Plymouth Acclaim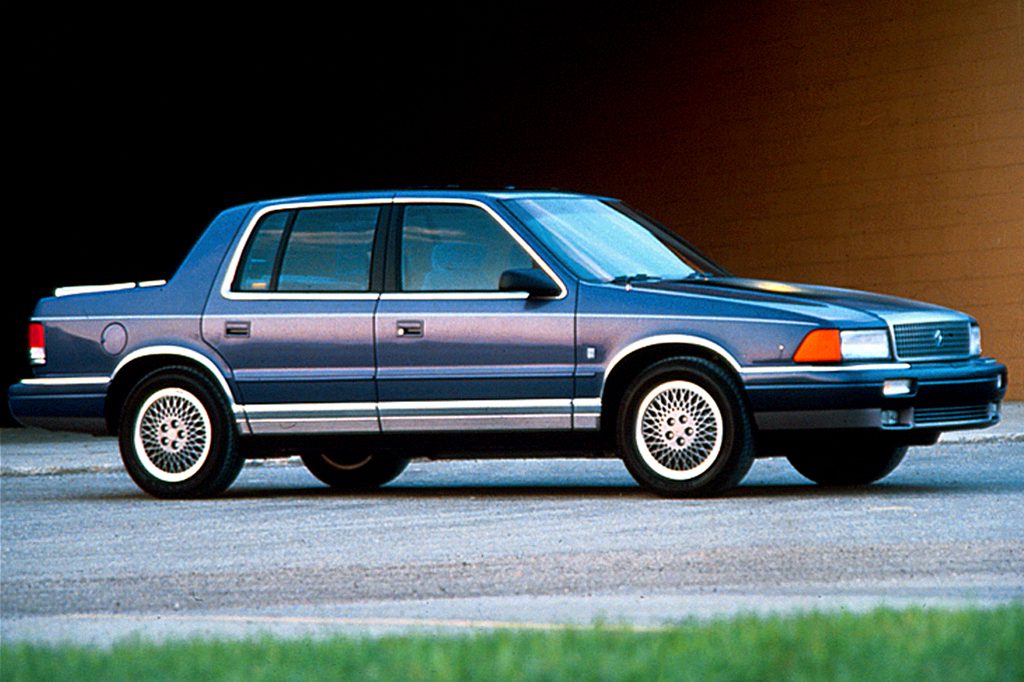 1991 Plymouth Acclaim LE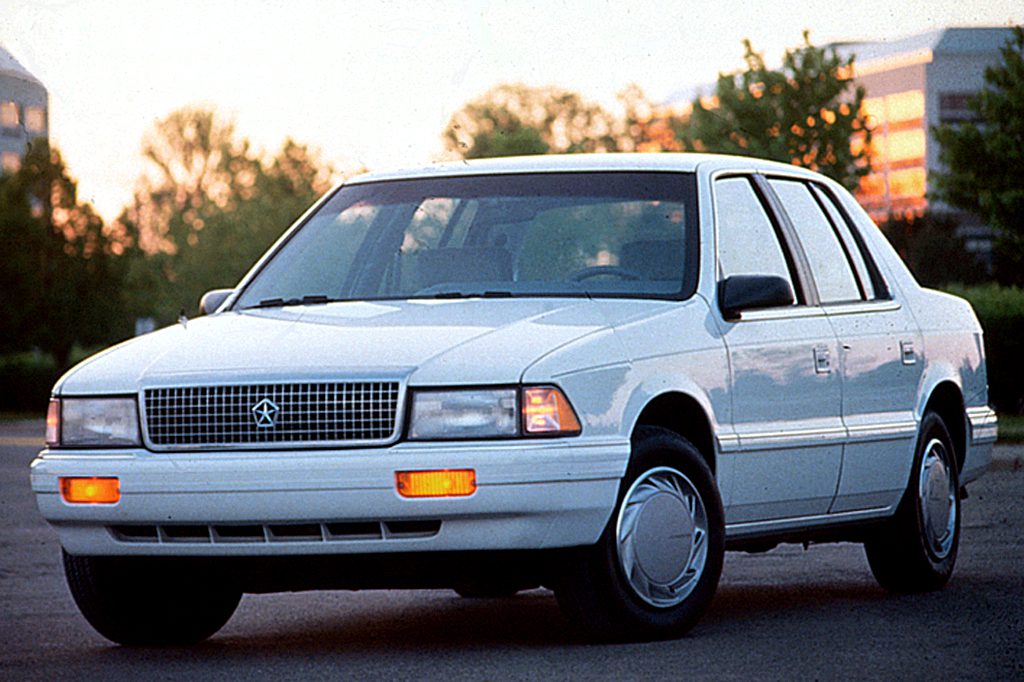 1992 Plymouth Acclaim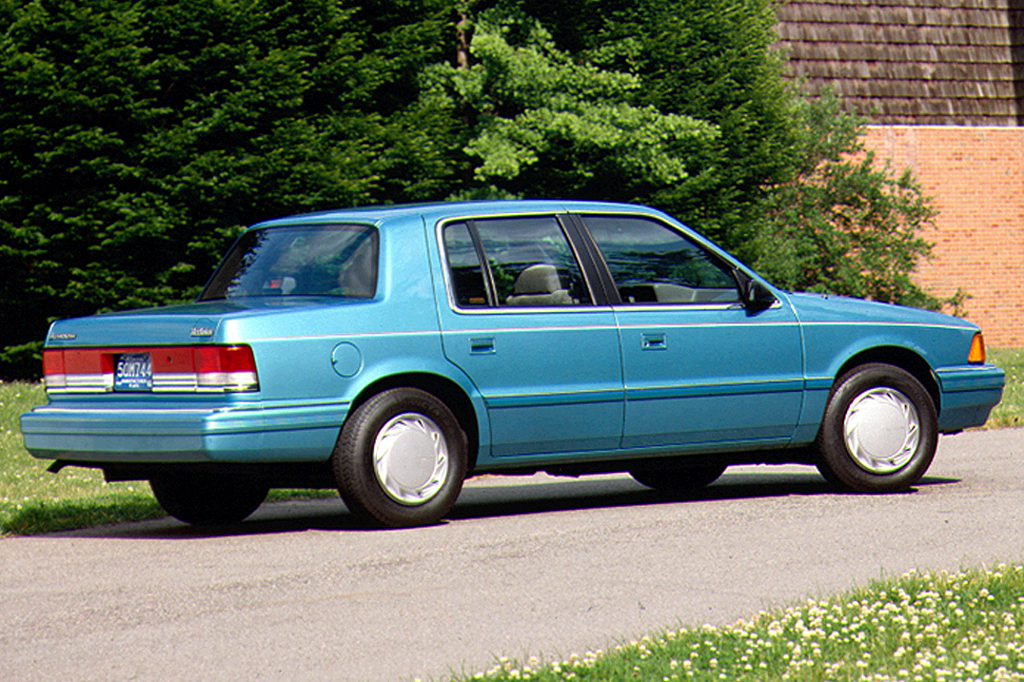 1993 Plymouth Acclaim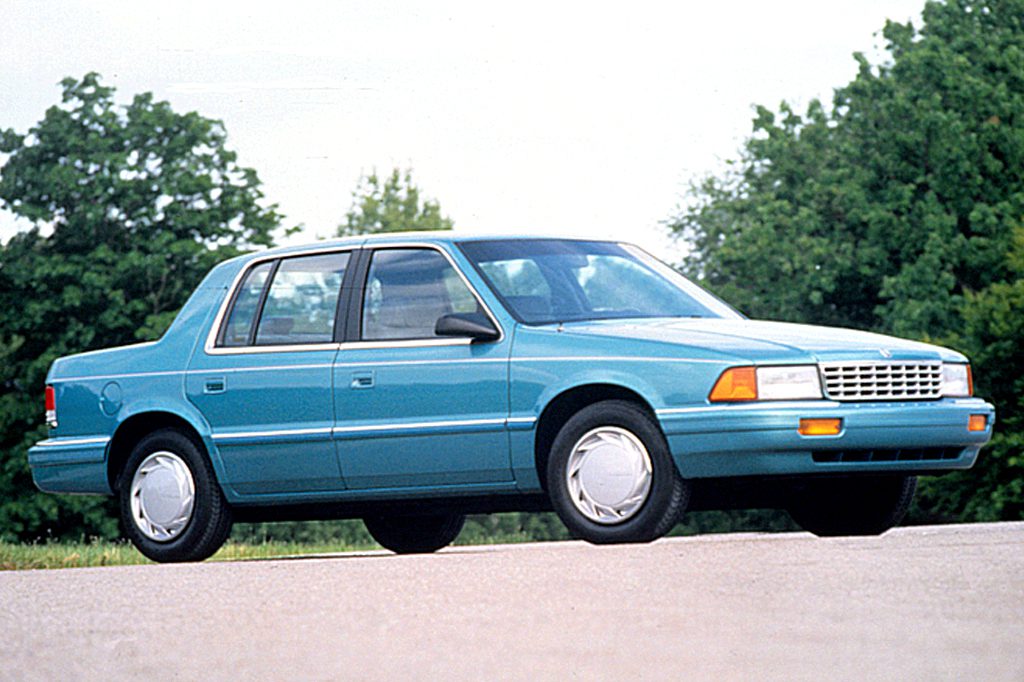 1993 Plymouth Acclaim
Pros:

Acceleration (V6)
Antilock brakes (optional)
Passenger and cargo room

Cons:

Automatic-transmission performance
Noise
Ride
If you're a budget-minded shopper in the market for a no-nonsense family compact, be sure to put the Acclaim on your list of must-see models.
Overview
Introduced in 1989, using many of the old K-car chassis components, Chrysler began offering a trio of new cars with similar looks. The Acclaim was nearly identical to the Dodge Spirit and Chrysler LeBaron sedan, but was the lowest-priced model of the three. Acclaim was available in base, LE, and LX trim, with base and LE models provided with Chrysler's 100-horsepower 2.5-liter 4-cylinder and either a 5-speed manual or 3-speed automatic. Optional for the two lower models was a 150-horsepower turbocharged version of the same engine, paired with the same two transmissions. Available for the LX model was a 141-horsepower 3.0-liter V6, paired with a 4-speed automatic. For 1990, a driver-side airbag became standard and the 3.0-liter V6 was an across-the-board option.
Yearly Updates
1991 Acclaim
Plymouth's compact front-drive sedan gains optional antilock brakes and loses its turbocharged 2.5-liter 4-cylinder engine.
1992 Acclaim
The Acclaim lineup has been trimmed from three models down to one, and the optional 3.0-liter V6 can be ordered with a low-cost 3-speed automatic.
1993 Acclaim
Acclaim gets a new grille, with a flush pentastar hood ornament. All glass is tinted, the exhaust system goes stainless steel, and the compact disc player is a new option.
1994 Acclaim
Acclaim models gain a motorized shoulder belt for the front passenger, as one of the few changes made to the 1993 models.
1995 Acclaim
The 4-speed automatic and antilock brakes are cut from the option list in anticipation of the arrival of a new compact sedan.