Midsize car; Built in USA
2-door coupe
4-door sedan
4-door wagon
transverse front-engine/front-wheel drive
Good condition price range: $1,000 – $2,000*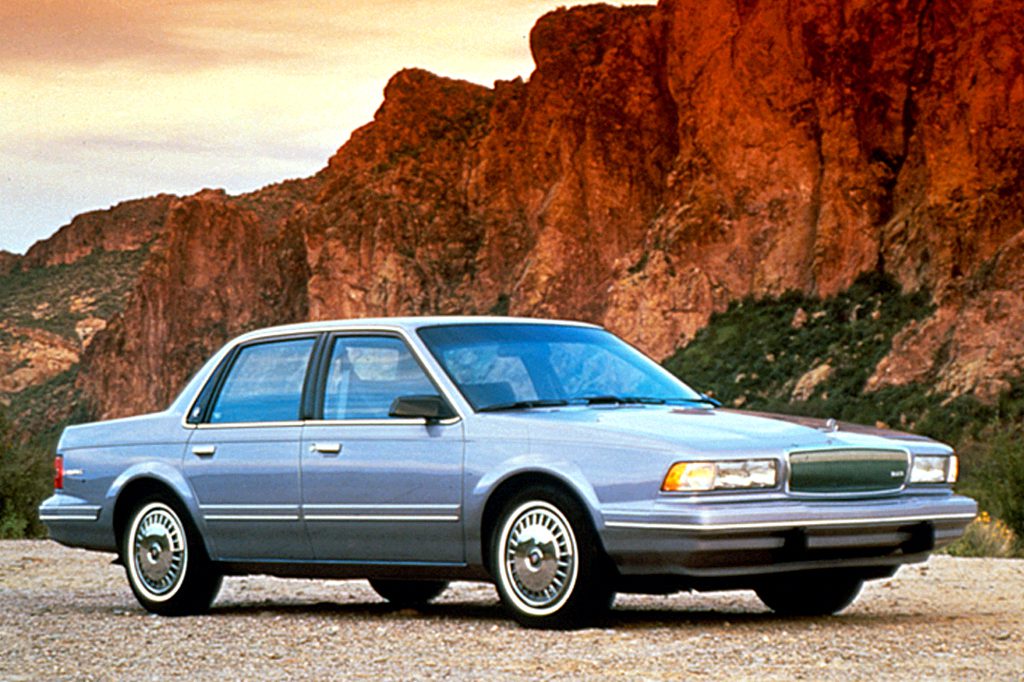 1995 Buick Century Special Edition 4-door sedan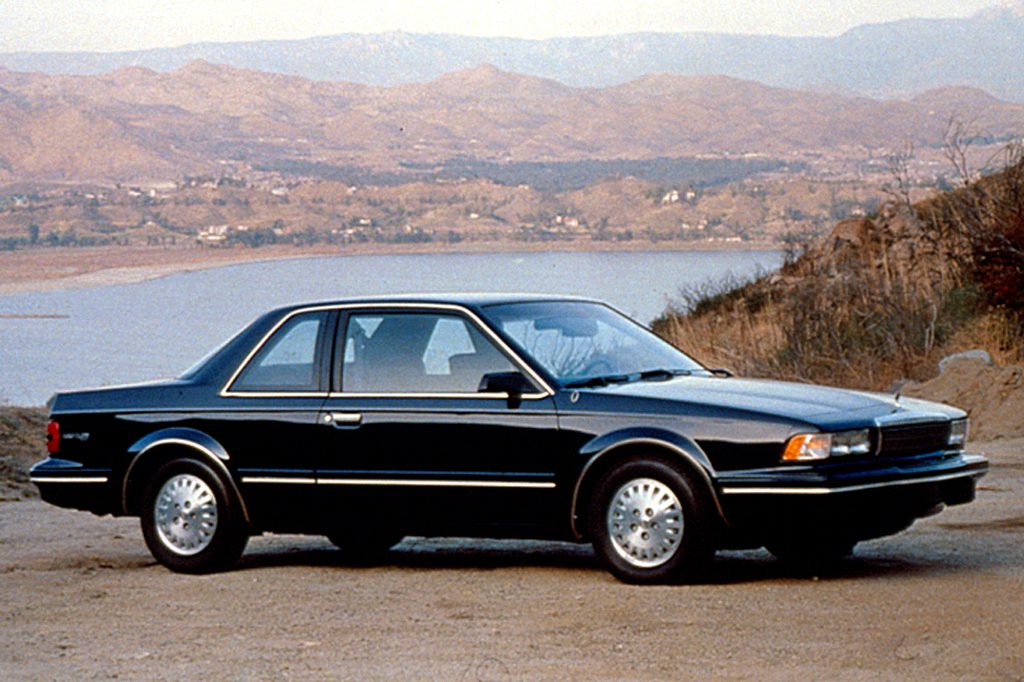 1995 Buick Century Custom 2-door coupe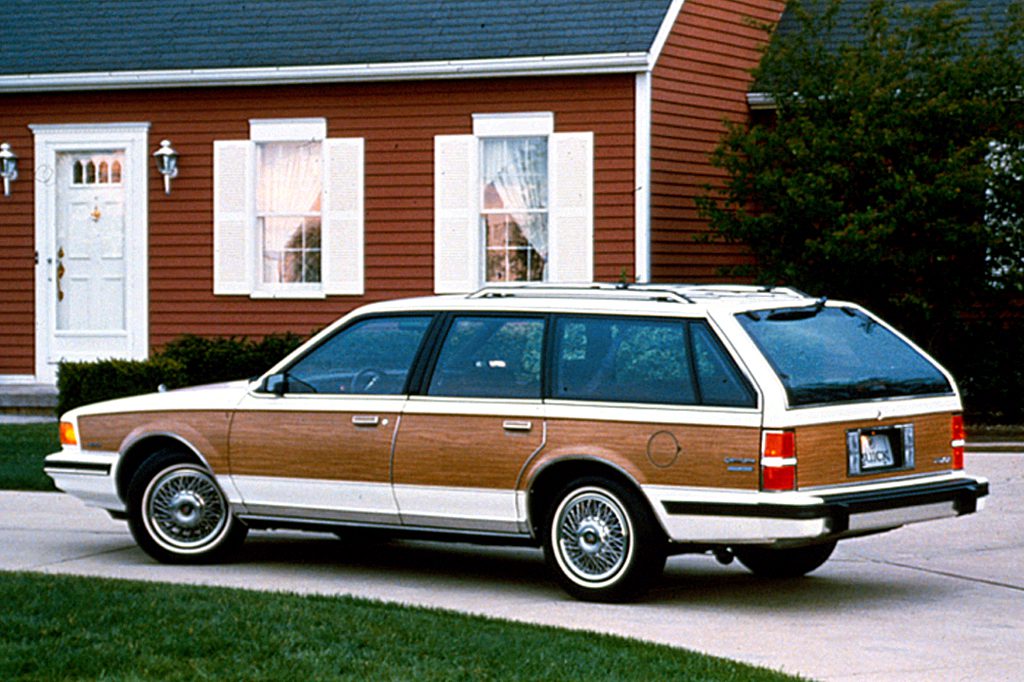 1991 Buick Century Estate 4-door wagon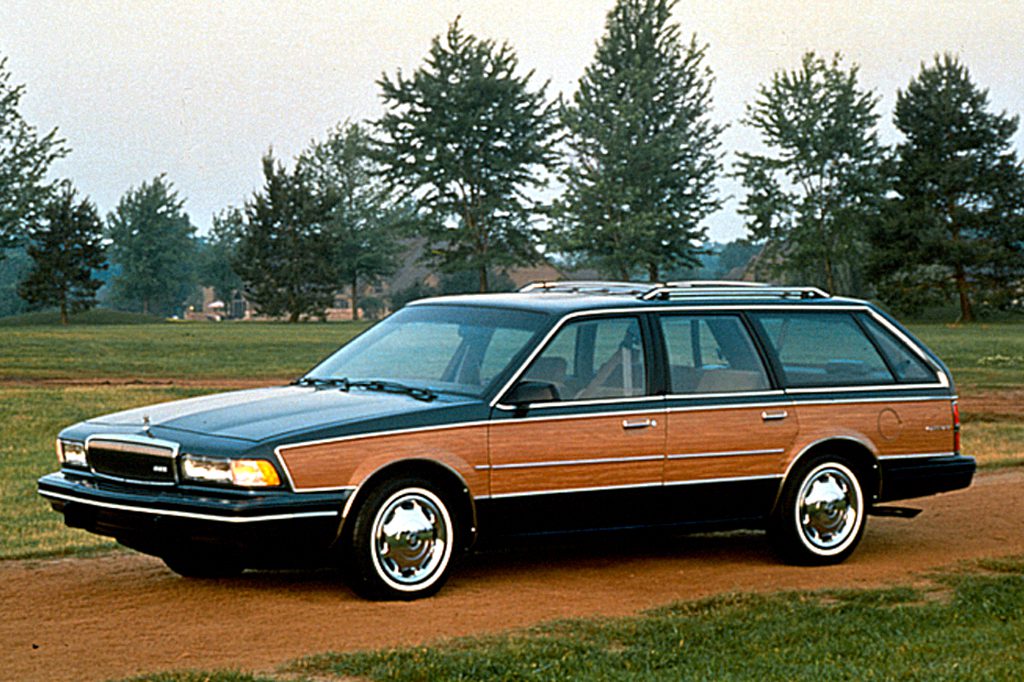 1995 Buick Century Special 4-door wagon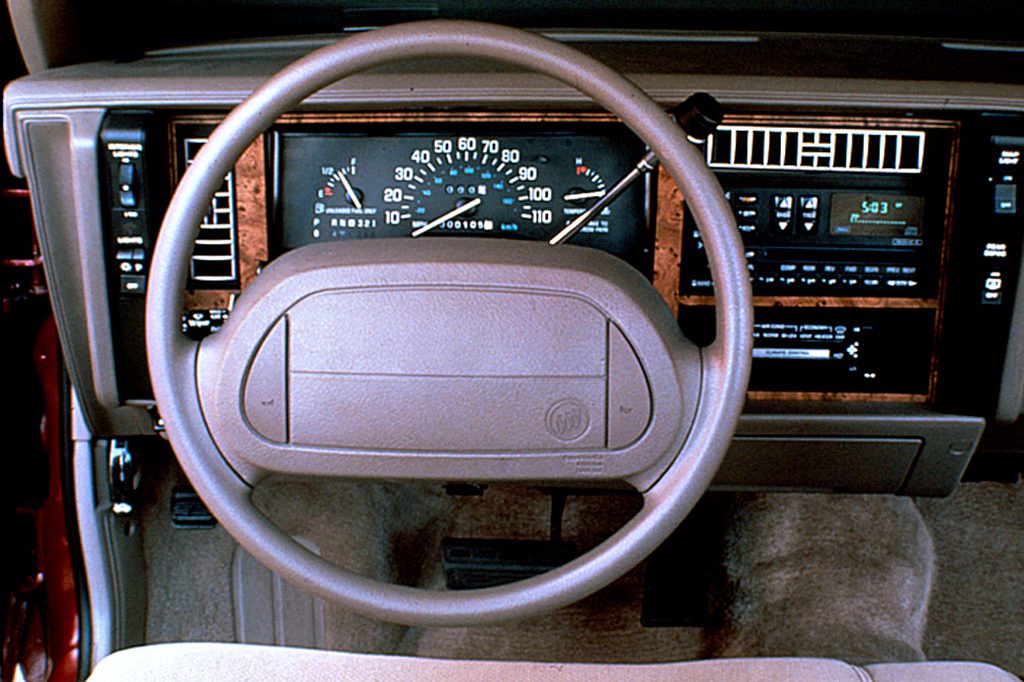 1995 Buick Century interior
Pros:

Acceleration (V6)
Antilock brakes (later models)
Passenger and cargo room
Quietness (V6)
Visibility

Cons:

Acceleration (4-cylinder)
Handling (base suspension)
Ride
Nothing flashy here, but Century can be a sensible choice for families on a budget. Forget the 4-cylinder models and look for a livelier, quieter V6. That shouldn't be difficult, as most late Centurys were sold with the V6 engine.
Overview
Introduced in 1982, like the related Oldsmobile Cutlass Ciera, Chevrolet Celebrity, and Pontiac 6000, Buick's version of the front-wheel drive intermediate was a longer, plusher derivative of GM's ill-fated X-car family. Facelifted a bit in '89, the Century came in coupe, sedan, and station wagon form. The Custom series included all three body styles, while the more costly Limited skipped the coupe. Air conditioning was standard.
Yearly Updates
1991 Century
A new grille, turn signals, and front-end trim gave the Century a fresh front-end look.
1992 Century
Only detail changes were evident in the Century coupe, sedan, and wagon. In addition to the Custom and Limited, a Special series went on sale for a lower price. By now, the related Pontiac 6000 and Chevrolet Celebrity were gone, leaving only the Century and Oldsmobile Cutlass Ciera.
1993 Century
A driver-side airbag was added for '93 (optional on the Special, standard on Custom and Limited). A new 2.2-liter 4-cylinder engine replaced the 2.5-liter. Fuel tanks grew from 15.7 to 16.4 gallons, and rub strips and side moldings were now body colored.
1994 Century
A driver-side airbag went into all Century models for '94, along with antilock braking. Loss of the Limited sedan and Custom coupe and wagon left only four models: two sedans, two wagons, and no coupes. A 120-horsepower 2.2-liter 4-cylinder engine replaced the short-lived 110-horsepower version. Also new: a 3.1-liter V6, delivering the same 160 horsepower as its 3.3-liter predecessor. The grille was new, too.
1995 Century
A new backlit instrument cluster and new seats were the only significant changes for 1995.
1996 Century
Engine coolant now was intended to last 5 years or 100,000 miles, spark plugs expected a 100,000-mile life, and a new stainless-steel exhaust system was supposed to be more durable. Otherwise, the Century showed little change for its final outing in this form. All models now had V6 engines except the Special sedan, in which the V6 was optional.