Minivan; Built in USA
transverse front-engine/front-wheel drive
Good condition price range: $1,000 – $2,000*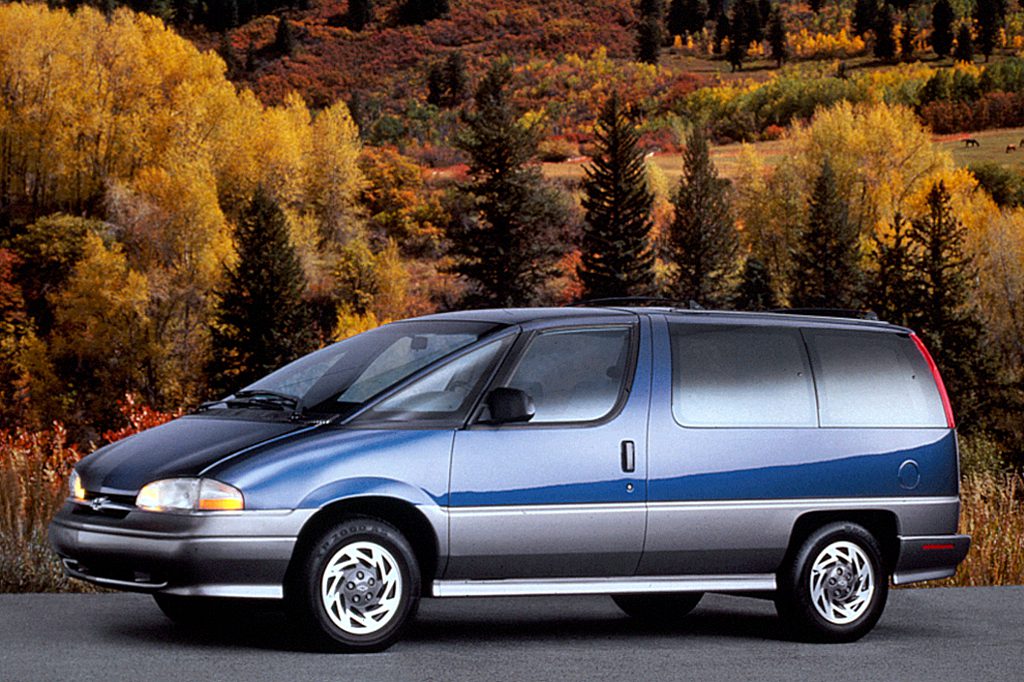 1995 Chevrolet Lumina APV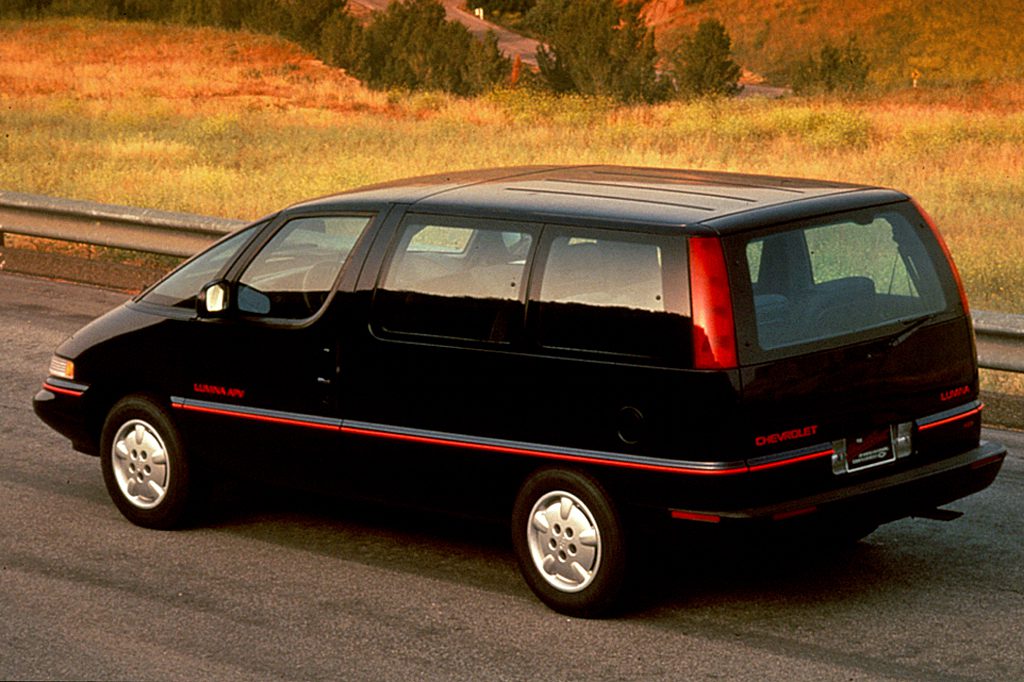 1992 Chevrolet Lumina APV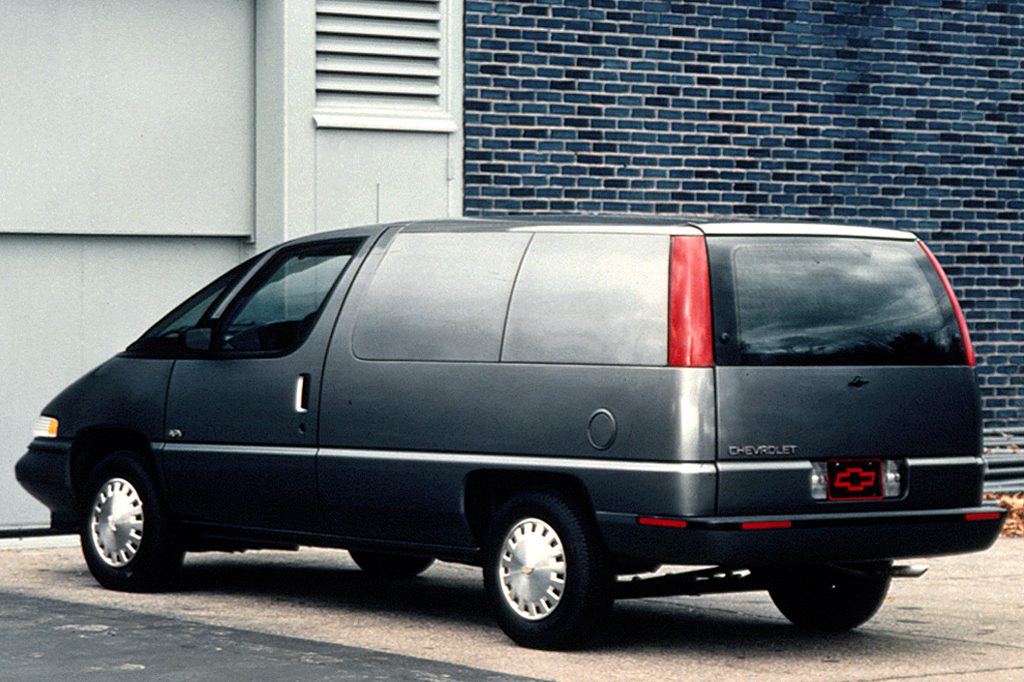 1990 Chevrolet Lumina APV commercial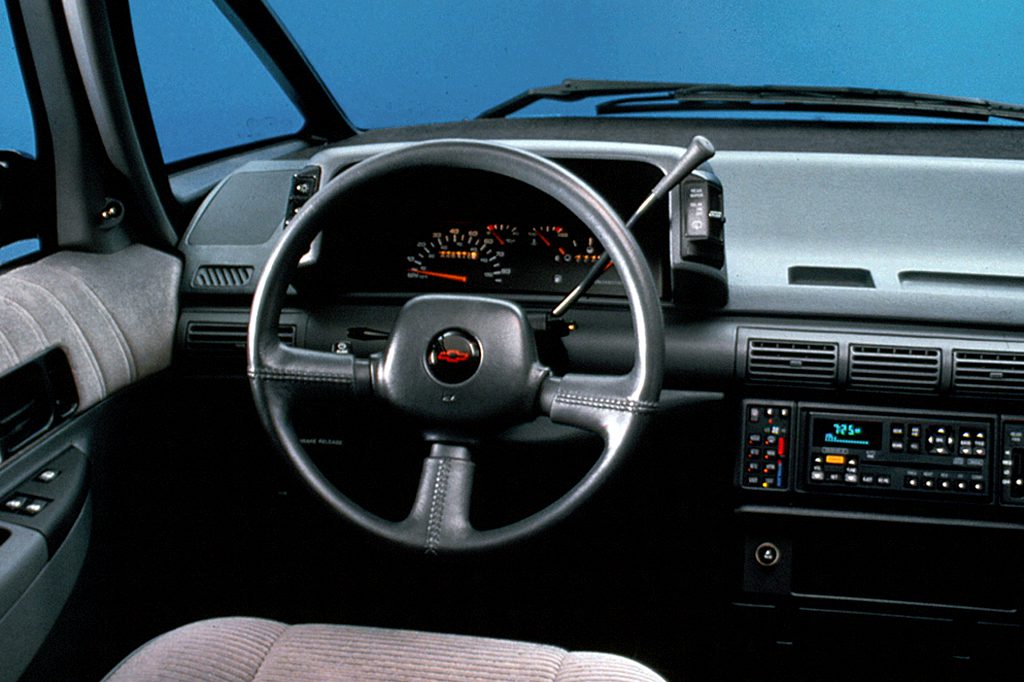 1991 Chevrolet Lumina APV interior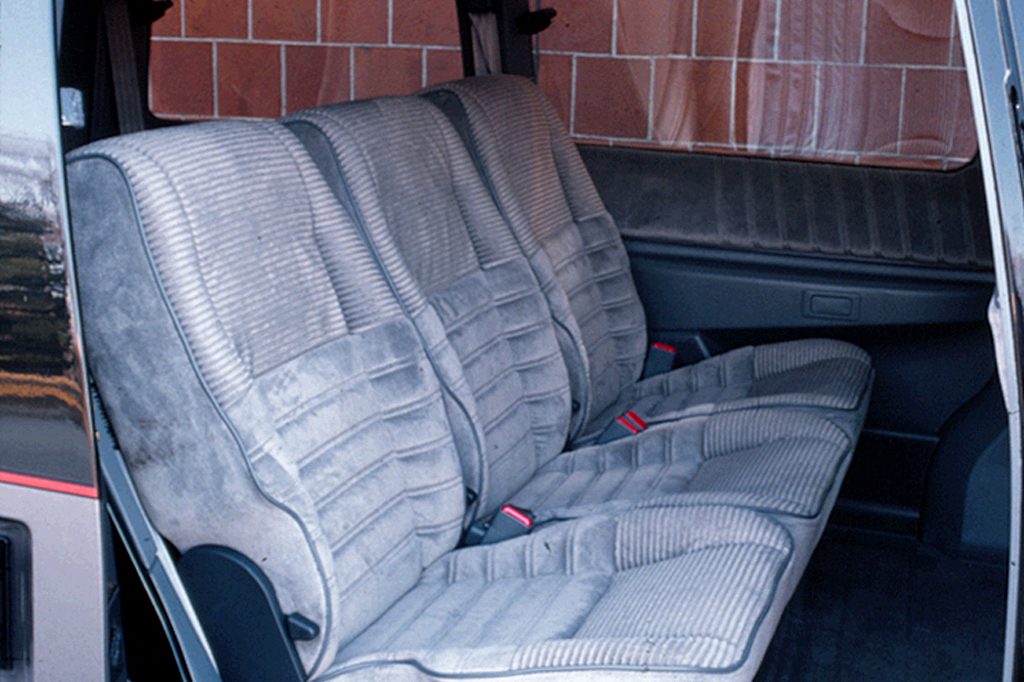 1990 Chevrolet Lumina APV interior
Pros:

Acceleration (3.8-liter V6)
Noise
Passenger and cargo room
Ride

Cons:

Acceleration (3.1-liter)
Steering feel
Visibility
If you need cargo space but demand the smooth ride and handling of a car, and don't like boxy vans, look no further. Dodge and Plymouth have long been the class leaders, but Luminas tend to be cheaper.
Overview
APV stood for "All Purpose Vehicle" when this minivan was launched for 1990. The Lumina APV featured body panels of fiberglasslike composite bonded to a steel framework. Pontiac offered the Trans Sport and Olds Silhouette, from the same platform. Base and CL editions came with five different seating configurations, carrying two to seven passengers. The APV had a sliding right-side door and a one-piece rear liftgate. An all-independent suspension and power rack-and-pinion steering went onto all APVs, which used front-disc and rear-drum brakes. APVs rode a 109.8-inch wheelbase.
Yearly Updates
1991 Lumina APV/Minivan
Nonreflective carpeting was added to the top of the huge dashboard shelf and claimed to improve visibility. A stainless-steel exhaust system was installed.
1992 Lumina APV/Minivan
A 165-horsepower, 3.8-liter V6 joined the option list for all APV models, connected to a new 4-speed overdrive automatic transmission. With that powertrain, towing capacity rose to 3000 pounds. Only a 3-speed automatic could be used with the 3.1-liter engine. New springs and strut/shock valving promised to improve the ride.
1993 Lumina APV/Minivan
A power sliding door became available late in the model year. If the sliding door senses an obstruction, it automatically reverses to the open position. Upmarket APVs switched from a CL to LS designation, gaining new acoustical insulation to reduce engine, road, and wind noise.
1994 Lumina APV/Minivan
Restyling shortened the nose, and the "APV" suffix was replaced by "Minivan." Overall length shrunk three inches, and a driver-side airbag was added. Integrated child safety seats became available in 7-passenger models. Traction control became an option later in the year.
1995 Lumina APV/Minivan
Other than extended-life transmission fluid, little change was evident.
1996 Lumina APV/Minivan
A new 3.4-liter V6 became standard, as all models got seven passenger seating and standard air conditioning. Lumina Minivans disappeared after '96, replaced by an all-new steel-bodied Venture.