Premium midsize car; Built in Japan
4-door sedan
4-door sedan
transverse front-engine/front-wheel drive
Good condition price range: $1,100 – $3,200*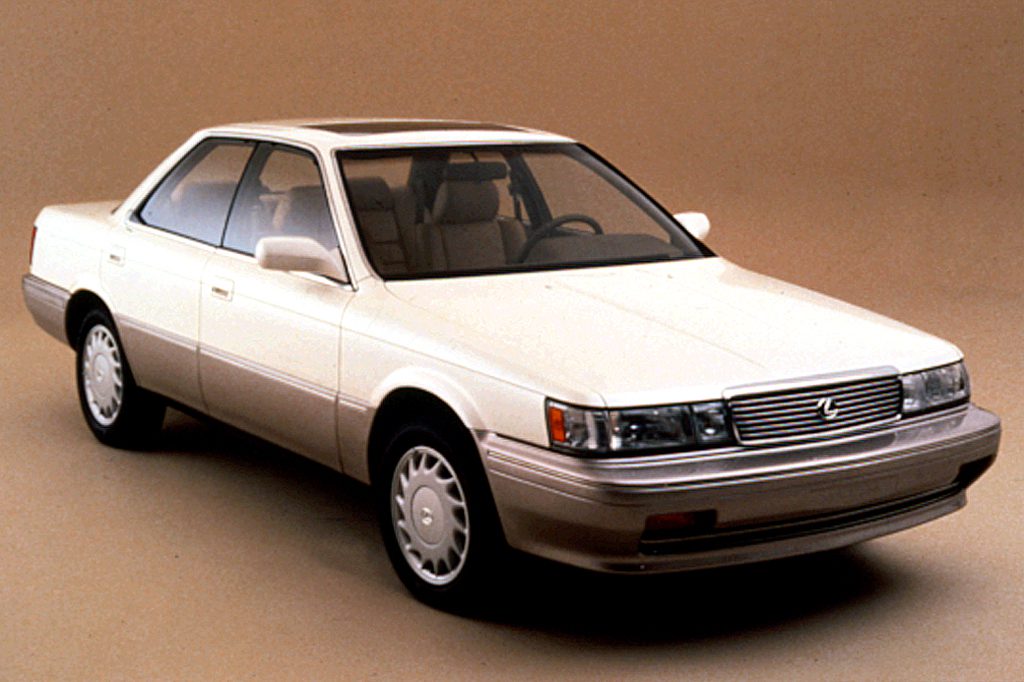 1990 Lexus ES 250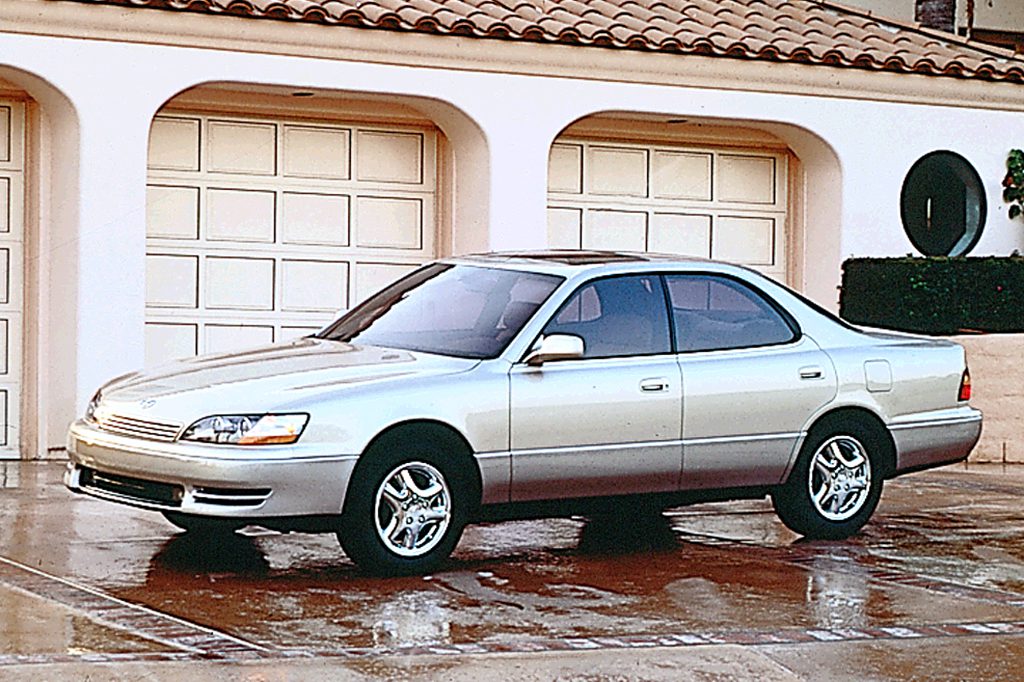 1995 Lexus ES 300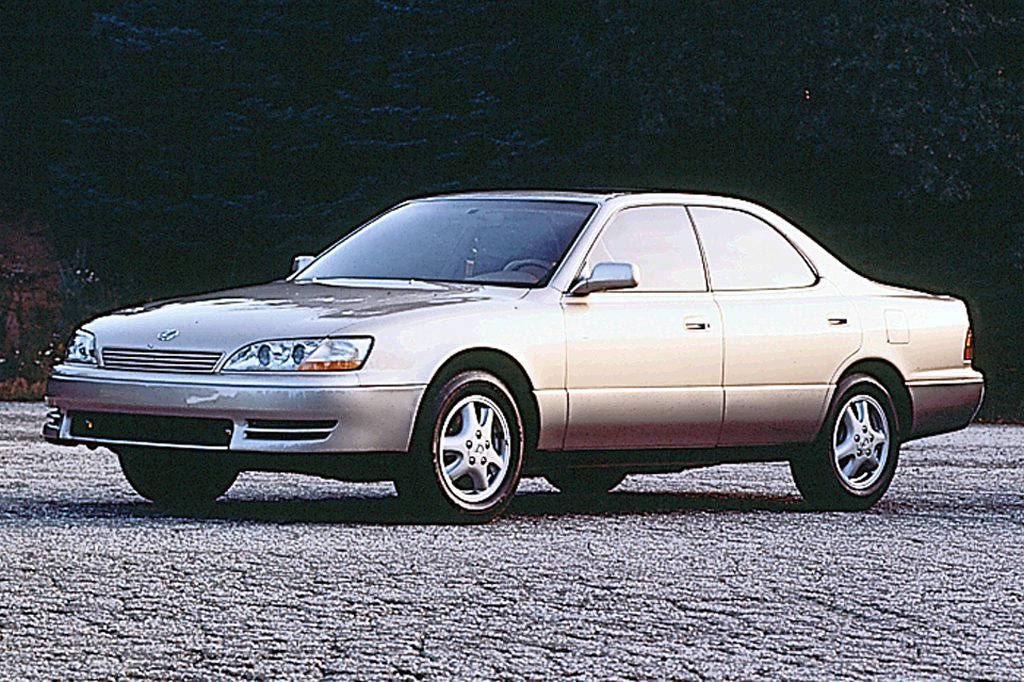 1994 Lexus ES 300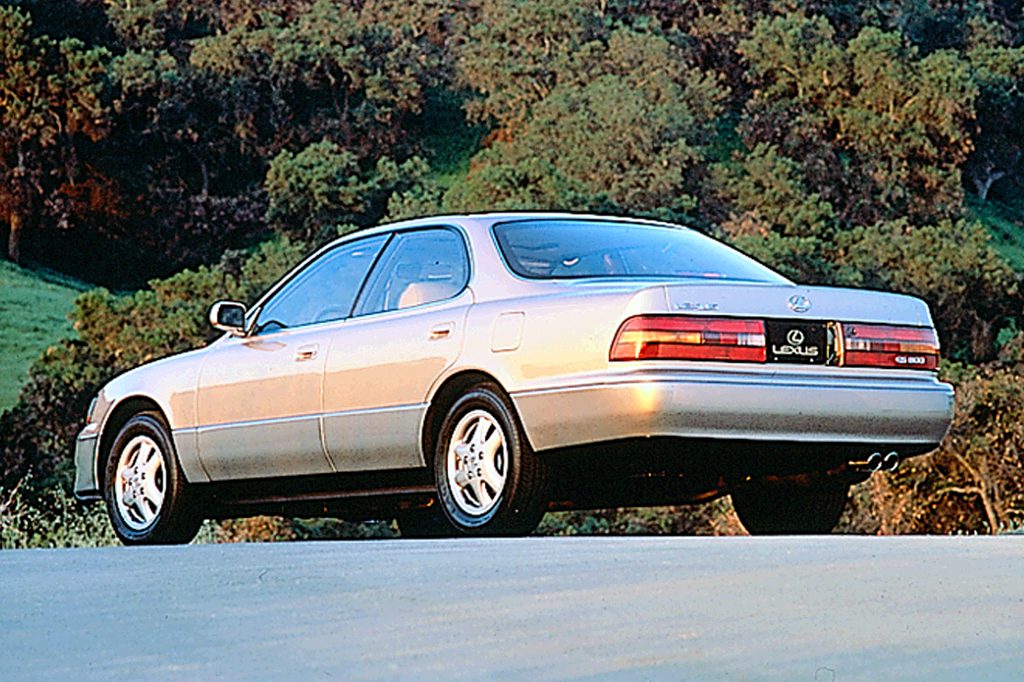 1992 Lexus LS 400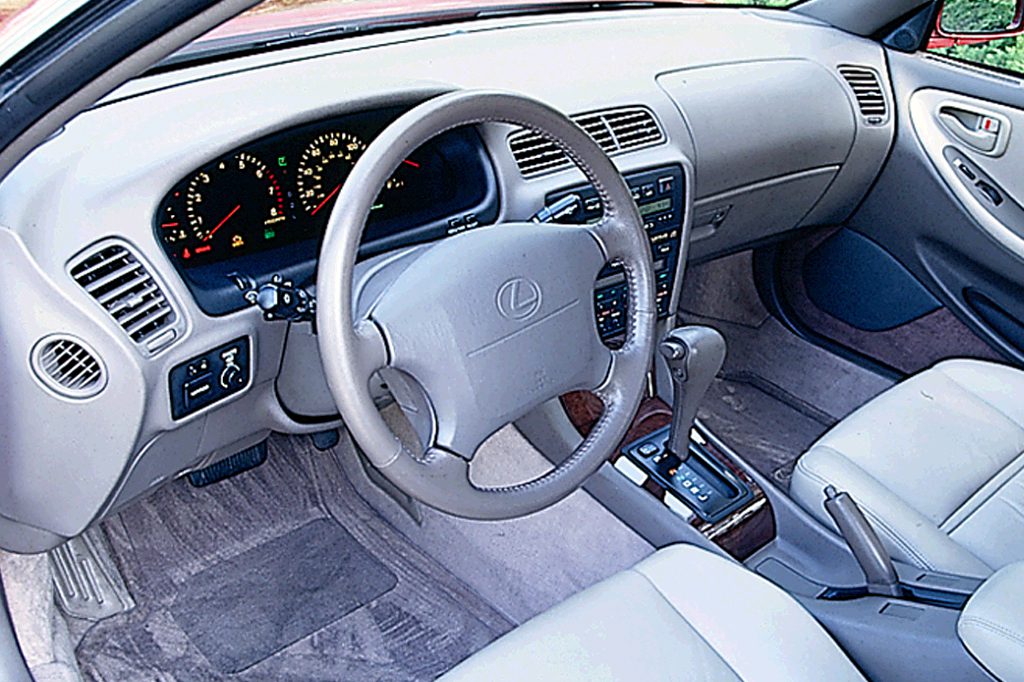 1994 Lexus ES 300 interior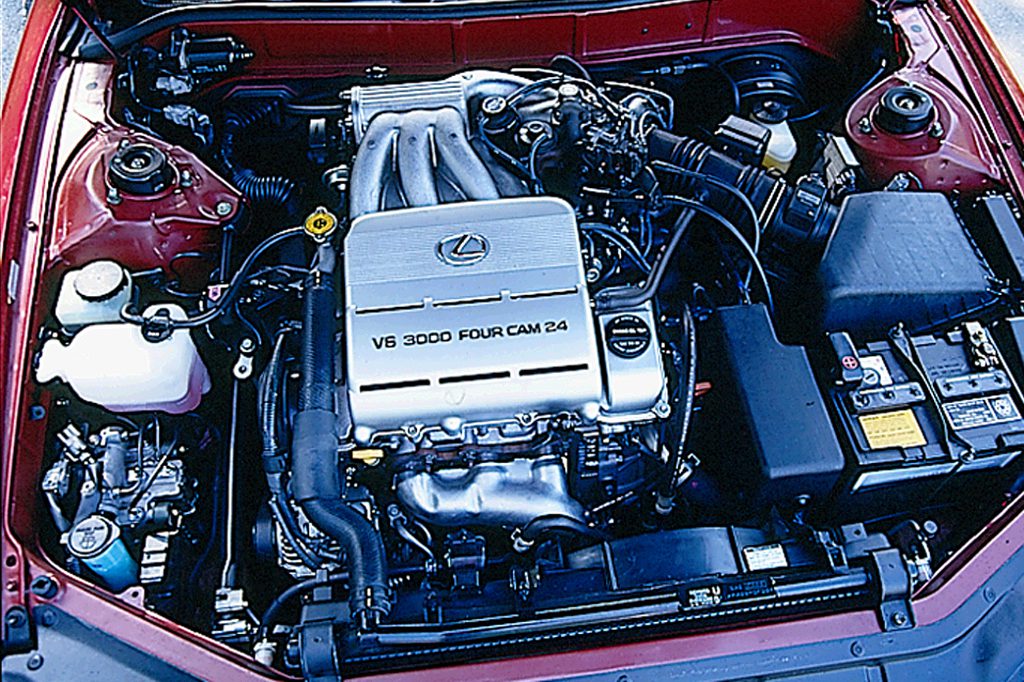 1994 Lexus ES 300 engine
Pros:

Acceleration
Antilock brakes
Passenger and cargo room
Ride/handling

Cons:

Automatic-transmission performance (ES 250)
Fuel economy
Rear visibility
Road noise (ES 250)
Much more than a glorified Camry, the ES 250/300 helped Lexus maintain a solid image in the luxury car market. Particularly in ES 300 form, this Lexus feels and behaves like the costlier, more luxurious automobile that it is.
Overview
Toyota made it into the "luxury leagues" in 1990 with the launch of its Lexus division. While the full-size LS 400 received much of the attention, the Lexus showroom also featured an entry-level model, the ES 250. It was a plusher version of the Toyota Camry. Additions to the interior included woodgrain trim and leather seating surfaces. Exterior styling was virtually identical, and so was the powertrain–a 2.5-liter V6 and a choice of either 5-speed manual or 4-speed automatic transmissions. Four-wheel antilock disc brakes and a driver-side airbag came standard.
Yearly Updates
1991 ES 250/300
The junior Lexus returned virtually unchanged for its sophomore season.
1992 ES 250/300
Replacing the Lexus ES 250 as the company's lower-priced premium sedan is the ES 300. Still based on the Camry, the ES 300 rides on a 103.1-inch wheelbase and is five inches longer. It also comes equipped with a new 24-valve V6, with horsepower going from 156 to 185 and torque rising from 160 to 195 pound-feet. Both manual and automatic transmissions were offered. And despite its undeniable relationship to the Camry, the ES 300 has different suspension and tires, and weighs 200 pounds more.
1993 ES 250/300
Virtually unchanged for 1993, the only additions to the entry-level Lexus sedan are a fuel-cap tether and automatic-locking safety-belt retractors.
1994 ES 250/300
For '94 Lexus provides its ES 300 with a new passenger-side airbag, more convenience features, and a revised 3.0-liter engine that delivers an extra three horsepower–up to 188. With the new engine comes the elimination of the available 5-speed manual transmission.
1995 ES 250/300
Now the most popular model in the Lexus line, the 1995 ES 300 receives minor styling changes at both the front and rear. These include a new front air intake, standard fog lights, new brake/signal lights, and a shift in the position of the ES 300 badge from the below the taillight to the trunklid.
1996 ES 250/300
The only significant change for 1996 was the midyear introduction of an exclusive "Coach" edition, equipped with highly distinctive leather trim and a matching set of Coach luggage.