Sporty/performance car; Built in Japan
transverse front-engine/front- or all-wheel drive
Good condition price range: $1,100 – $4,600*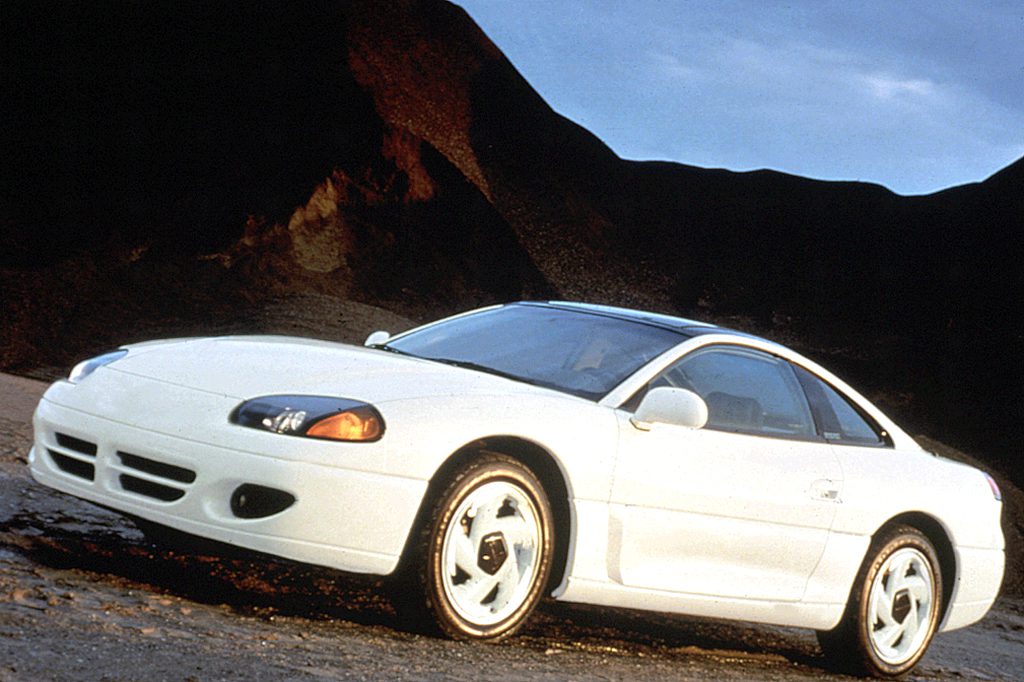 1996 Dodge Stealth R/T Turbo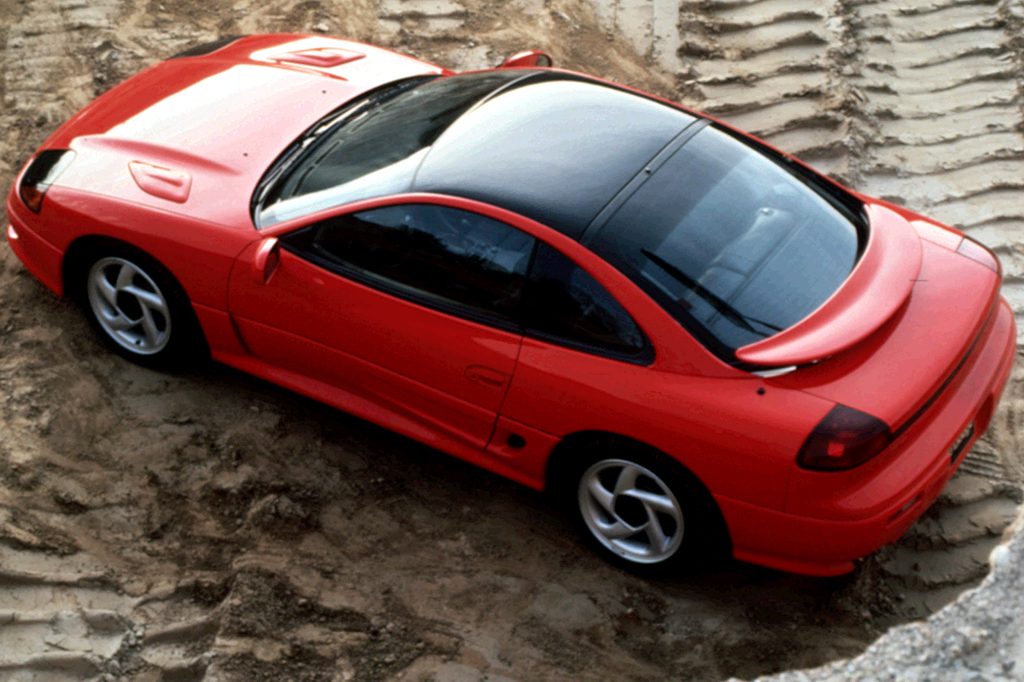 1991 Dodge Stealth R/T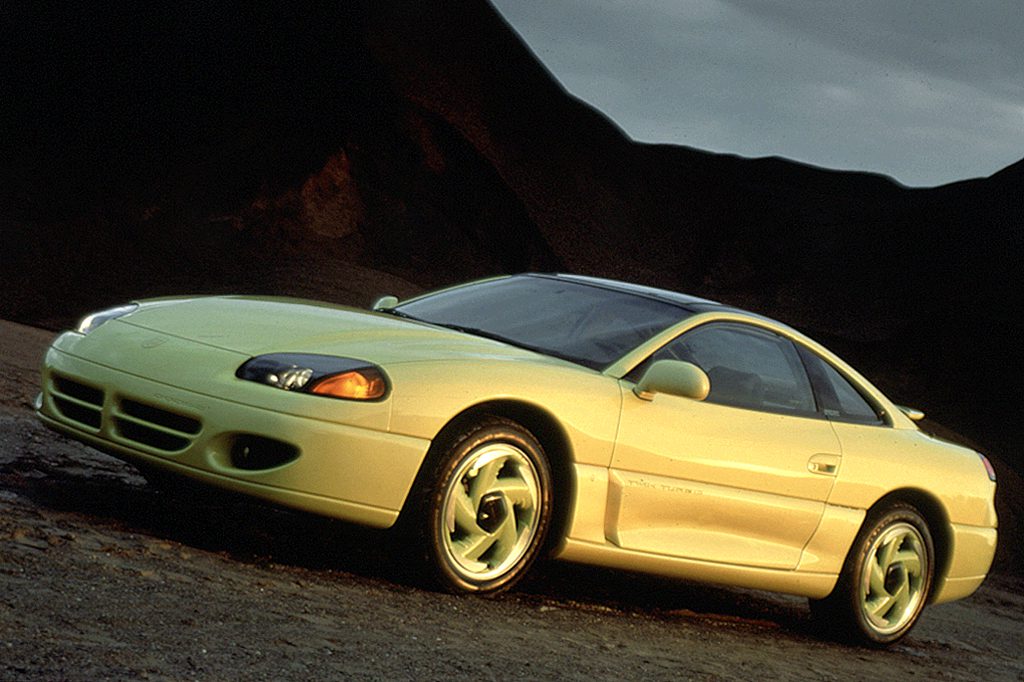 1994 Dodge Stealth R/T Turbo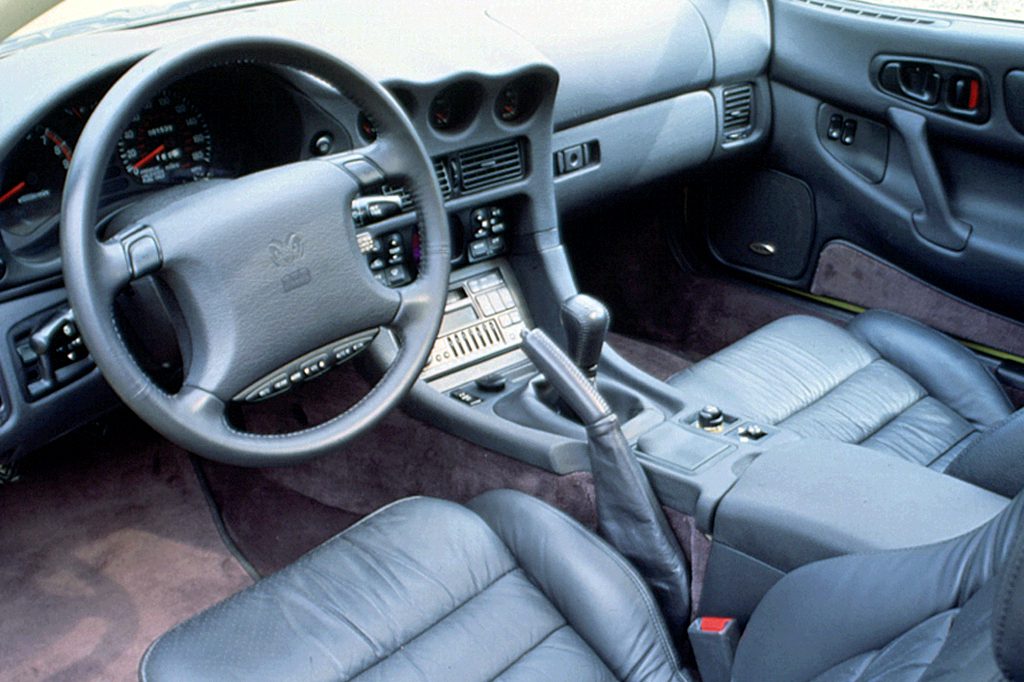 1994 Dodge Stealth R/T Turbo interior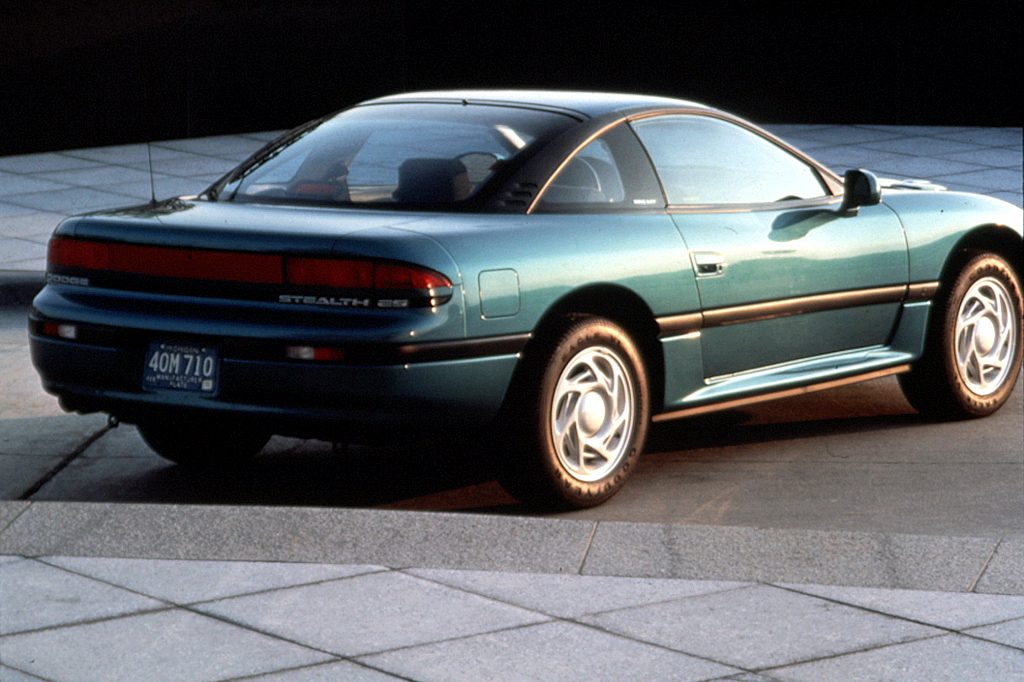 1991 Dodge Stealth ES
Pros:

Acceleration
Antilock brakes
Handling/roadholding
All-wheel-drive traction (R/T Turbo)

Cons:

Cargo room
Fuel economy (R/T Turbo)
Rear-seat room
Ride (R/T Turbo)
Appealing more because of its style and performance than its practical virtues, Dodge's sports coupe scores high on that level. But a Stealth is not nearly as successful as a daily driver.
Overview
Dodge dove directly into the high-performance field with its own version of the new Japanese 2+2 sport coupe. Called 3000GT in Mitsubishi form, the platform was based on that used by the Mitsubishi Eclipse/Eagle Talon coupes. All shared the same wheelbase, but the assertive Stealth and 3000GT bodies measured 10 inches longer overall and six inches wider. Four Stealth models were offered, each with a driver-side airbag and transverse 3.0-liter V6 engine. Base, ES, and R/T models were front drive. A 164-horsepower engine went into the base Stealth, while the ES and R/T got a dual overhead-cam variant that put out 222 horses. Top dog was the R/T Turbo, breathing through a pair of intercooled turbochargers for 300 horsepower. That one also got permanently engaged 4-wheel drive and 4-wheel steering, which turns the rear wheels slightly in the same direction as the front wheels at speeds past 30 mph. Turbos came only with manual shift.
Yearly Updates
1992 Stealth
Only a handful of changes were evident for '92. A manual tilt/removable glass sunroof arrived at mid-year as a new option.
1993 Stealth
Base-model Stealths gained the lower body-sill molding formerly used only on the ES. Also, base and ES models could have a rear spoiler like the R/T.
1994 Stealth
A passenger-side airbag arrived for 1994. New front/rear styling included exposed projector style headlamps. The ES model disappeared, cutting the lineup to three: base, R/T, and R/T Turbo. The R/T Turbo got a 6-speed manual gearbox and its engine gained 20 horsepower.
1995 Stealth
The R/T Turbo could now be ordered with 18-inch chromed aluminum wheels, but few other changes arrived this year.
1996 Stealth
Leather front seats (vinyl rears) became available on base Stealths. All three models got a new body-color rear spoiler.