Premium large car; Built in Sweden, Belgium, Canada
4-door sedan
4-door wagon
longitudinal front-engine/rear-wheel drive
Good condition price range: $1,100 – $3,500*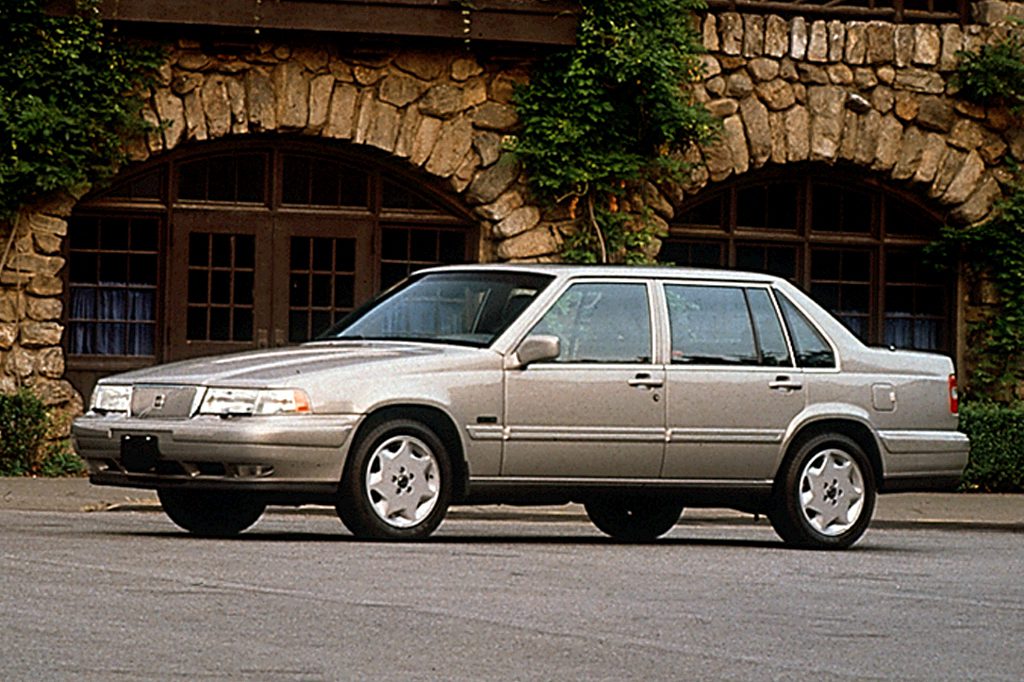 1996 Volvo 960 4-door sedan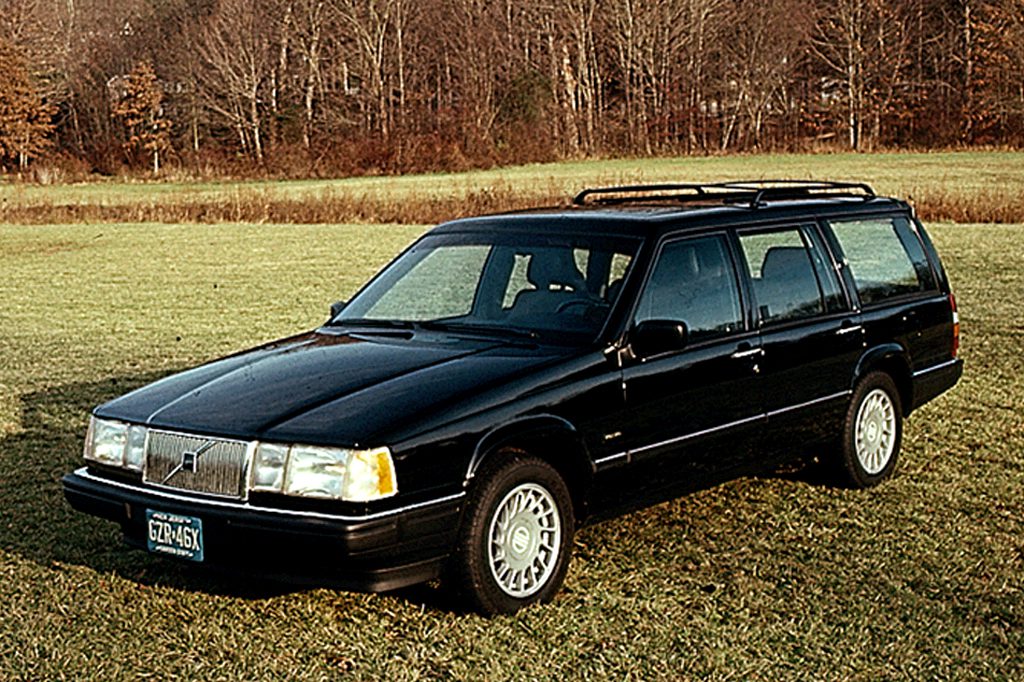 1995 Volvo 960 4-door wagon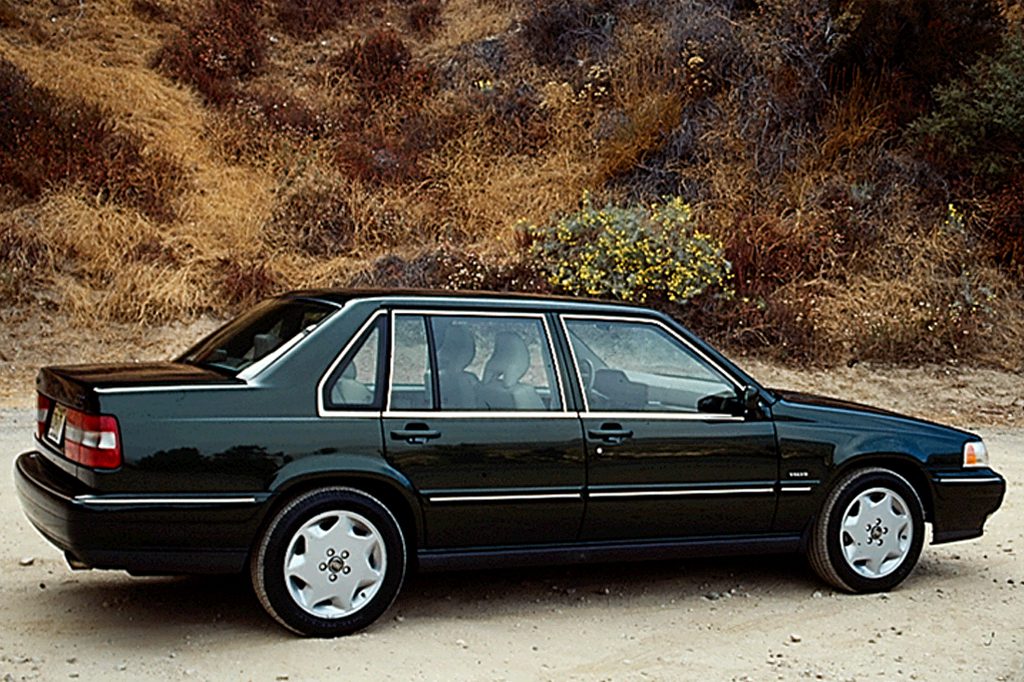 1995 Volvo 960 4-door sedan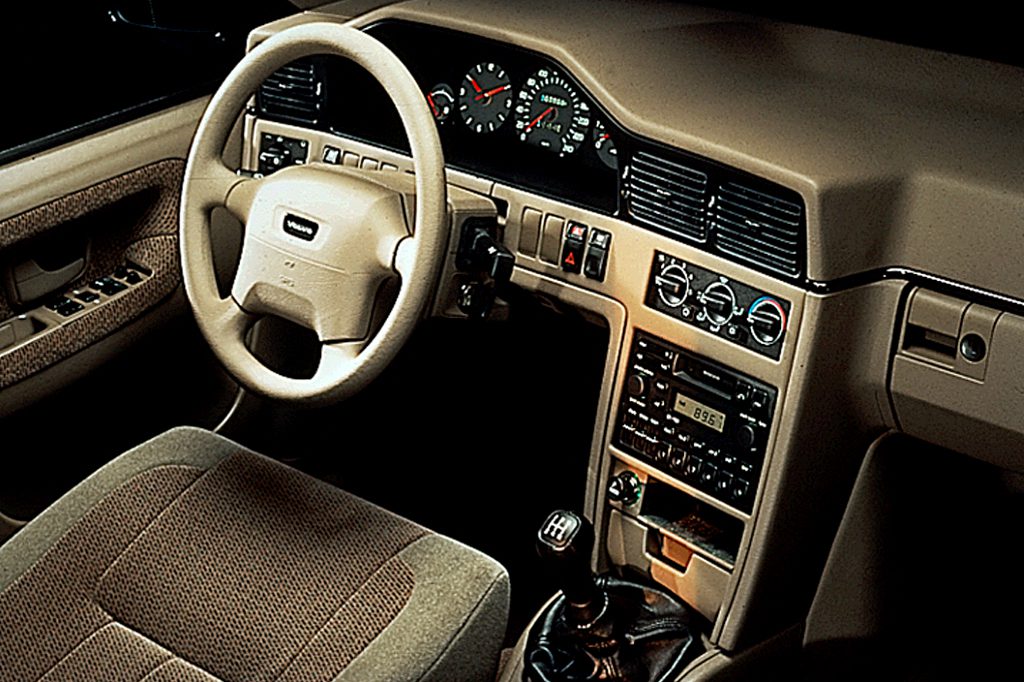 1995 Volvo 960 interior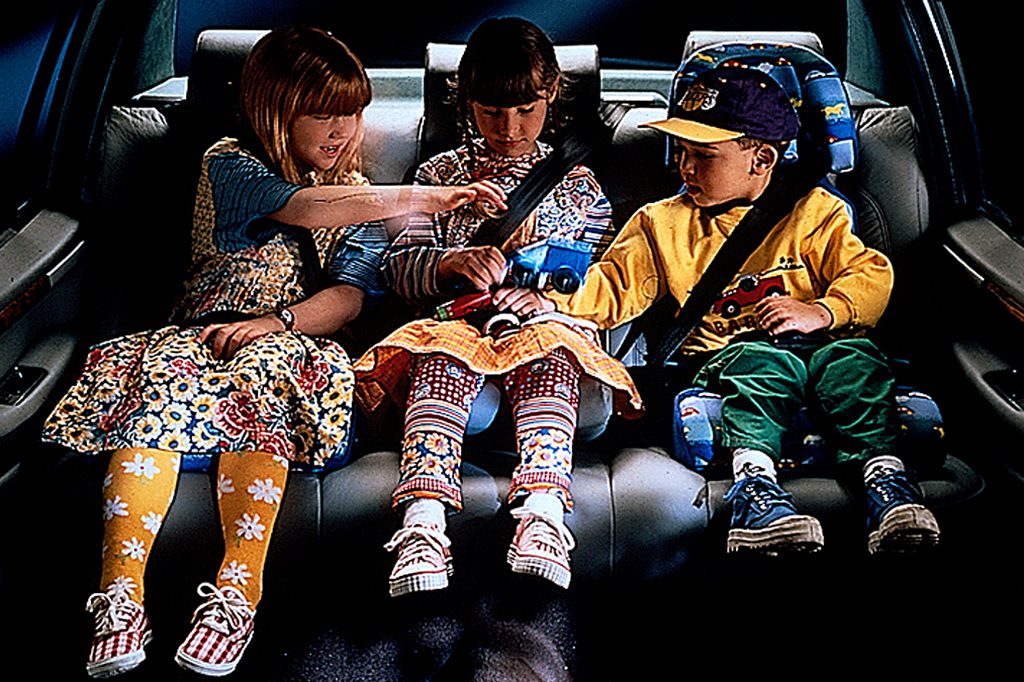 1995 Volvo 960 interior
Pros:

Acceleration (except base 940)
Antilock brakes
Passenger and cargo room
Ride/handling

Cons:

Acceleration (base 940)
Road noise
Wind noise
Base models are decent values, but both the 940 and the 960 have trouble competing now against such refined benchmarks as the front-wheel-drive Lexus ES 300 and Acura Legend. We've rated the 960 highly in most areas, helped by Volvo's reputation for safety and durability, but rivals in its price class have similar features.
Overview
The 940 Series rode on the same rear-drive chassis as the discontinued 760 and came in three trim levels: base GLE, Turbo, and SE–available in both wagon and sedan body styles. GLE models came with a 153-horsepower, dual-cam 2.3-liter 4-cylinder engine. Turbos and SE versions provided a 162-horsepower turbocharged 2.3-liter with a single-overhead camshaft. A 4-speed overdrive automatic transmission was standard on all models. Also standard were antilock brakes, a driver's airbag, and Volvo's new automatic-locking differential.
Yearly Updates
1992 940/960/S90/V90
A new 960 model joins the 940 to make a full complement of 900-series premium sedans and wagons for Volvo. The updated 900 line now includes the 940 GL, 940 Turbo, plus the new 960, which replaces the former 940 SE flagship model. Also discontinued is the 940 GLE, along with its twin-cam 153-horsepower 2.3-liter 4-cylinder. The new 960 sedans and wagons provide a new 2.9-liter twin-cam inline-6, rated at 201 horsepower. A 4-speed automatic is the only transmission provided.
1993 940/960/S90/V90
Highlights include a new passenger-side airbag for the 960 models, a new antitheft stereo, and a built-in child safety seat for the station wagons. Wagons get larger gas tanks that provide an extra 4 gallons (up to 19.8 gallons) of fuel. Among 940s, the previous GL-tagged sedans and wagons give way to a new base model equipped with the same 2.3-liter 114-horsepower engine.
1994 940/960/S90/V90
For '94, the 940 and 960 come as either a Level I or Level II model. The 940 I equipped with Volvo's 114-horsepower 4-cylinder engine. Level II models come with a 162-horsepower turbocharged version of the same engine, along with a longer list of standard amenities.
1995 940/960/S90/V90
Retuning of the 960's 2.9-liter inline-6 designed to reduce emissions results in a change in output. It now provides 181 horsepower (down from 201) and 199 pound-feet of torque (2 more than before). Volvo also scraps last year's confusing Level I and Level II model configurations and quietly returns to the former 940, 940 Turbo, and 960 nomenclature. Inside is a more contoured instrument panel–complete with new wood accents and cupholders–plus new door panels. Exterior styling changes include a slimmer grille and headlamps mounted in a more rounded front end. The front suspension has been modified to reduce body lean, while the two separate coils used in the rear suspension are replaced with a new transverse leaf spring.
1996 940/960/S90/V90
Both the naturally aspirated and turbocharged 4-cylinder 940 models have been eliminated, leaving just the 6-cylinder 960 sedan and wagon. Both now come with the new side airbags, introduced in '95 on the entry-level 850 models. Also, the seatbelts have a new automatic-locking-retractor feature that eliminates the need for locking clips for the child safety seats.
1997 940/960/S90/V90
Volvo's rear-drive 960 returns for 1997 virtually unchanged.
1998 940/960/S90/V90
For their last year, sedans are now called S90 and wagons are called V90. Both use the 181-horsepower inline six-cylinder engine and come with revised center consoles and a softer suspension.