Compact car; Built in Japan
2-door coupe
4-door sedan
transverse front-engine/front-wheel drive
Good condition price range: $1,000 – $1,400*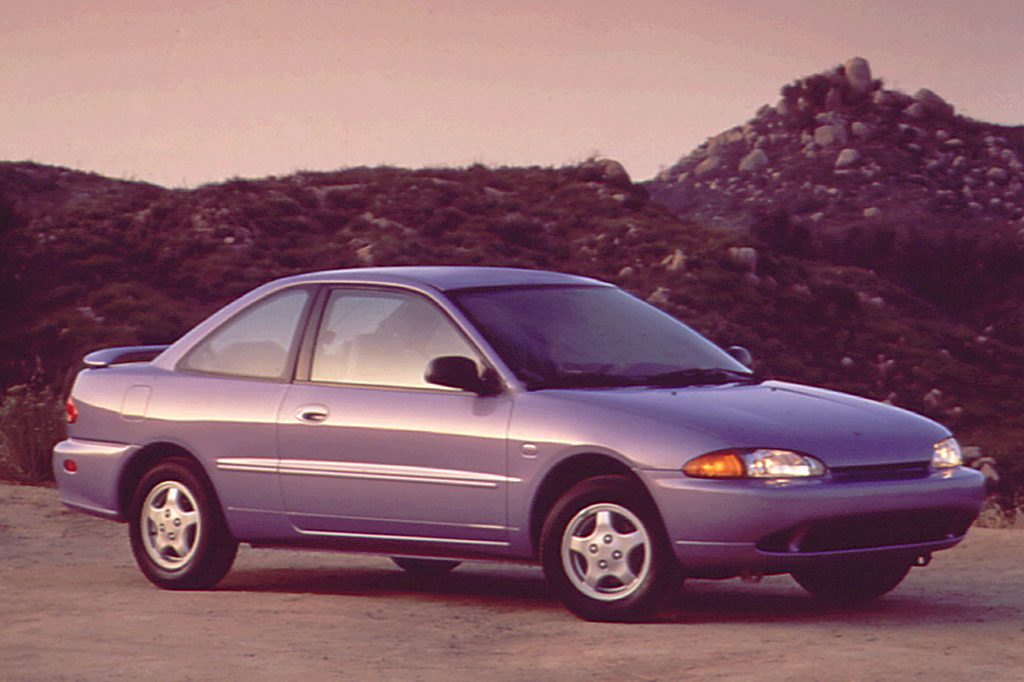 1994 Plymouth Colt 2-door coupe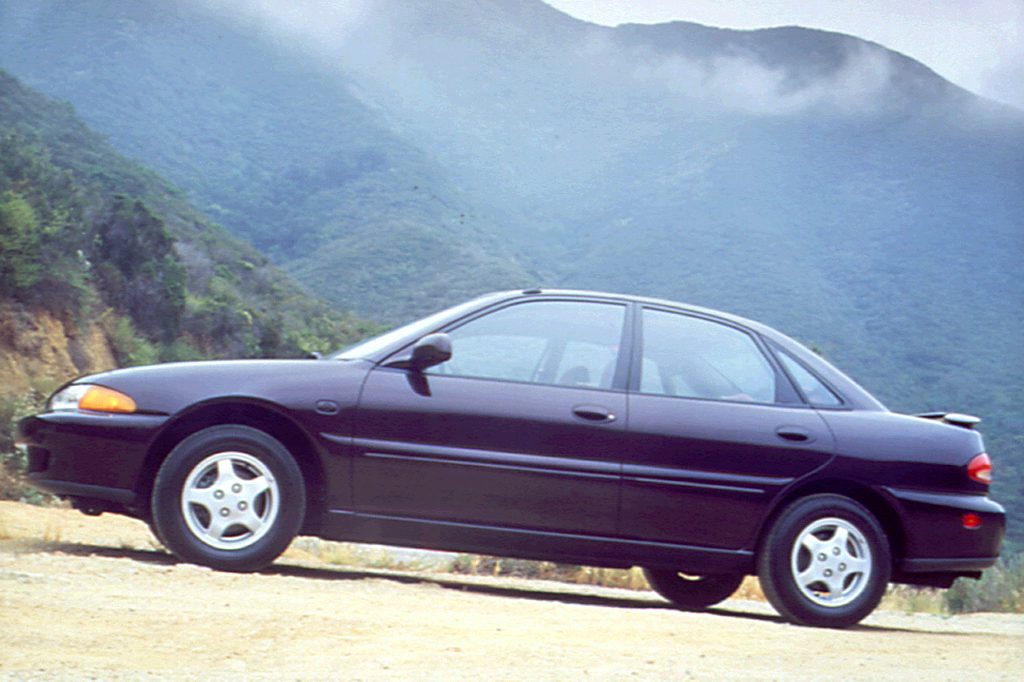 1993 Plymouth Colt 4-door sedan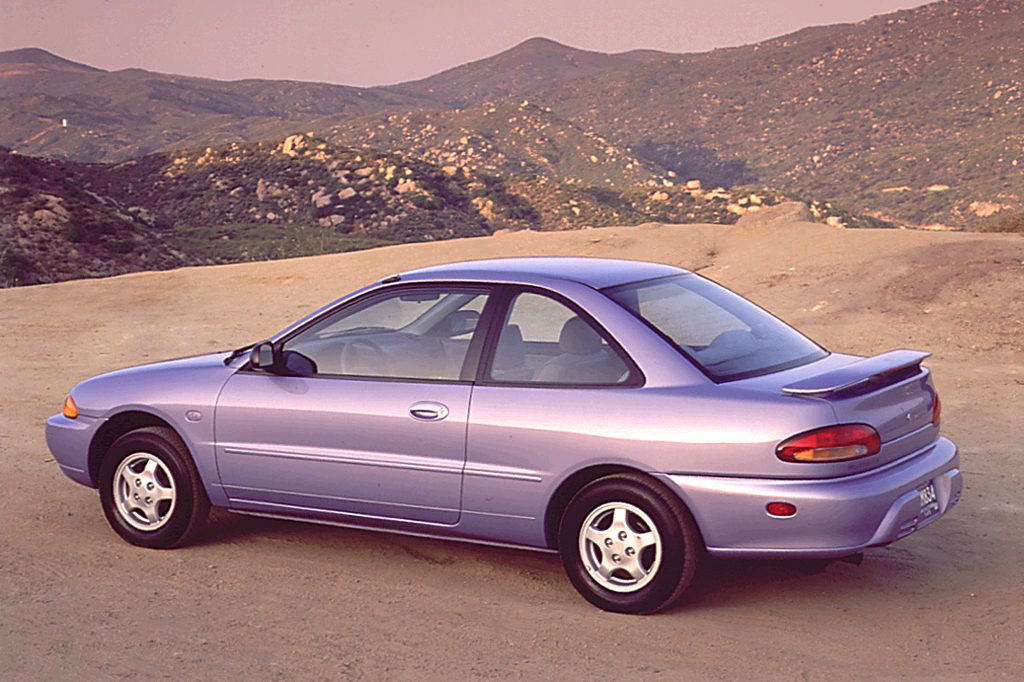 1993 Plymouth Colt 2-door coupe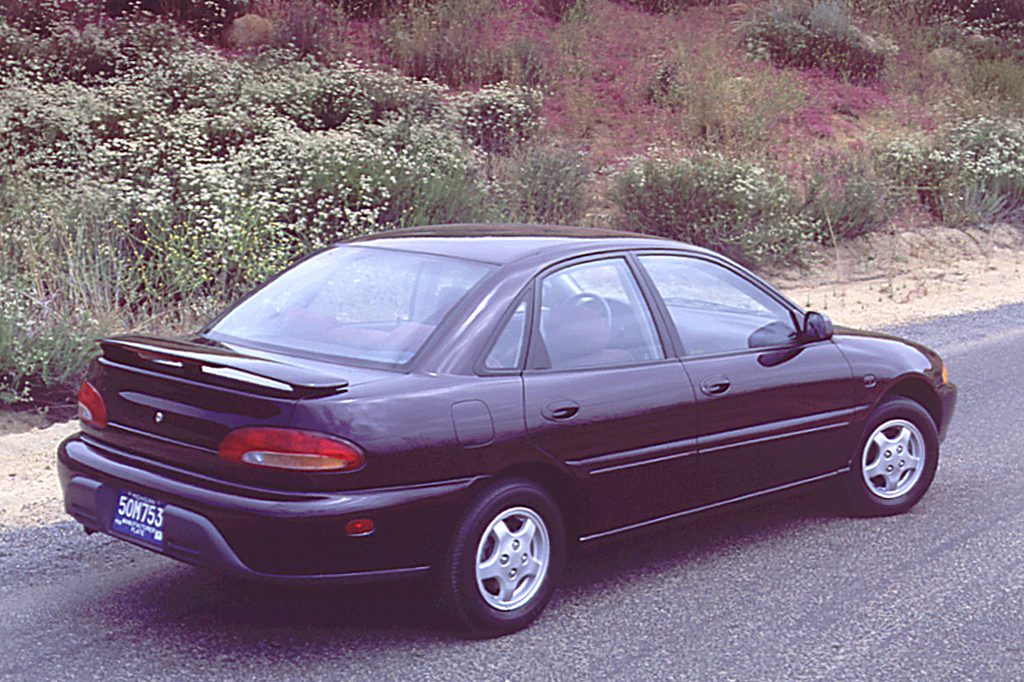 1993 Plymouth Colt 4-door sedan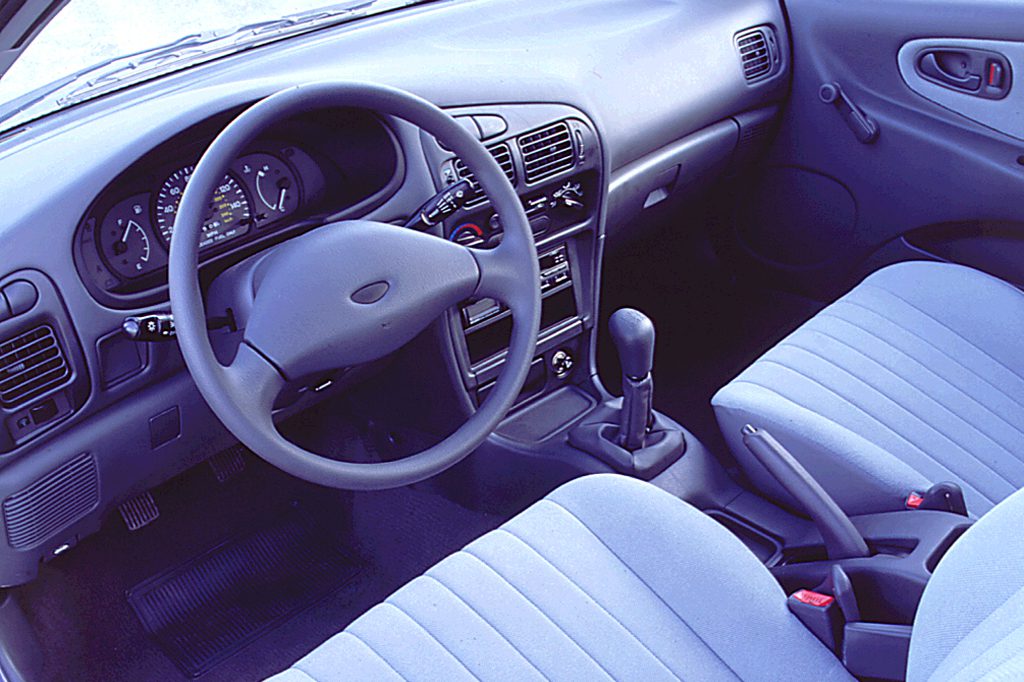 1993 Plymouth Colt interior
Pros:

Optional antilock brakes
Fuel economy

Cons:

Acceleration (w/automatic transmission)
Rear-seat room
Friendly both in everyday manner and in price, Colts should be considered by anyone shopping for an older subcompact. Differences between the two Colts and their Mitsubishi/Eagle relatives are mostly negligible, apart from engine availability.
Overview
Built by Mitsubishi in Japan, the Plymouth version was virtually identical to the Colt sold at Dodge dealers, and were related to the Mitsubishi Mirage and the Eagle Summit.The front-drive Colt now came in 2- and 4-door notchback body styles. Each body style came in base or GL trim. Standard engine for the 2-door notchback and the base-model 4-door sedan was a 92-horsepower, 1.5-liter 4-cylinder. Optional on base sedans and standard on GL sedans was a 113-horsepower 1.8-liter 4-cylinder. Base coupes came only with 5-speed manual, but others could have a 3-speed automatic with the smaller engine, or a 4-speed unit with the 1.8-liter engine. Antilock disc brakes were optional, but only on the GL 4-door sedan.
Yearly Updates
1994 Colt
A driver-side airbag went into 1994 Colts. That revision also included the addition of a manual 3-point seatbelt and a height adjustment for the driver. A motorized shoulder belt with a manual lap belt remained for the front passenger. The 1.8-liter engine was now an option for the 2-door Colt GL, and standard in all 4-door sedans.