Compact car; Built in Japan
2-door coupe
4-door sedan
transverse front-engine/front-wheel drive
Good condition price range: $1,000 – $1,700*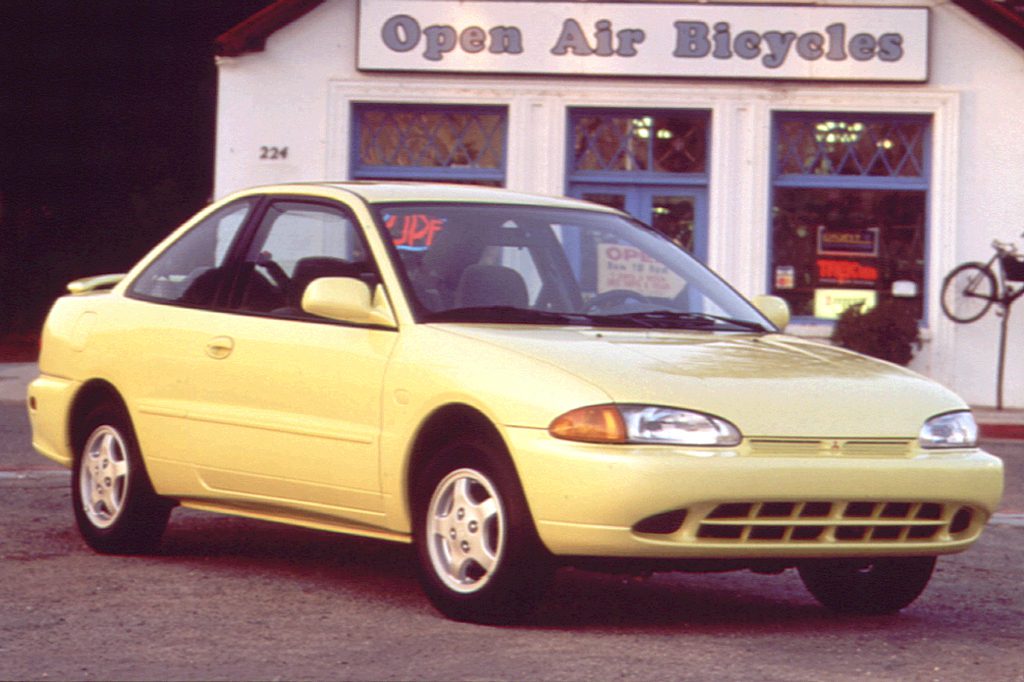 1993 Mitsubishi Mirage LS 2-door coupe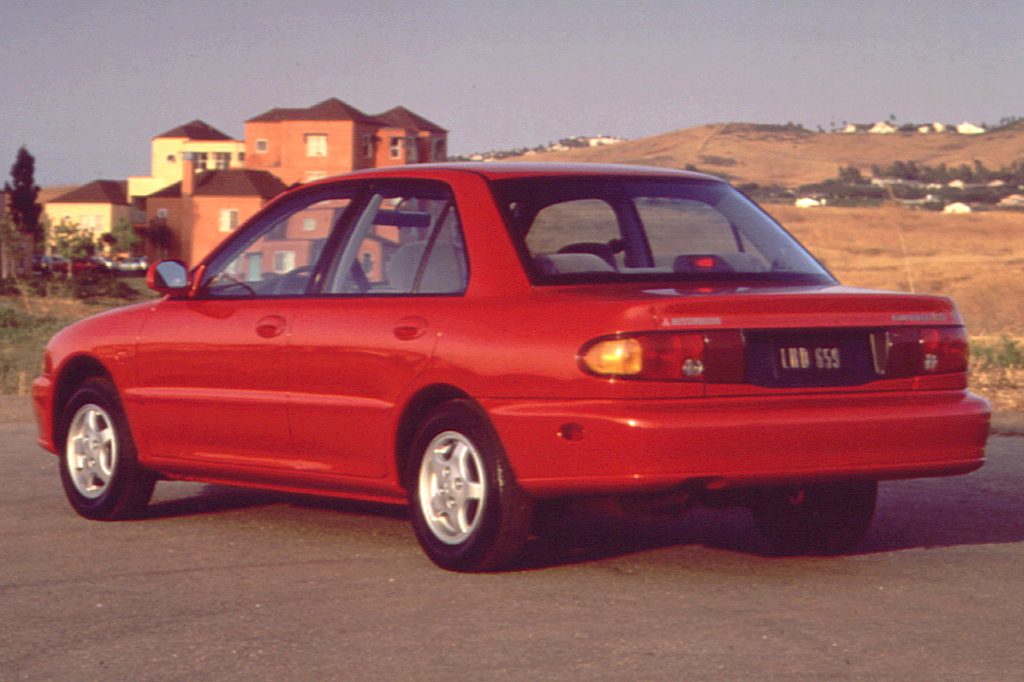 1993 Mitsubishi Mirage 4-door sedan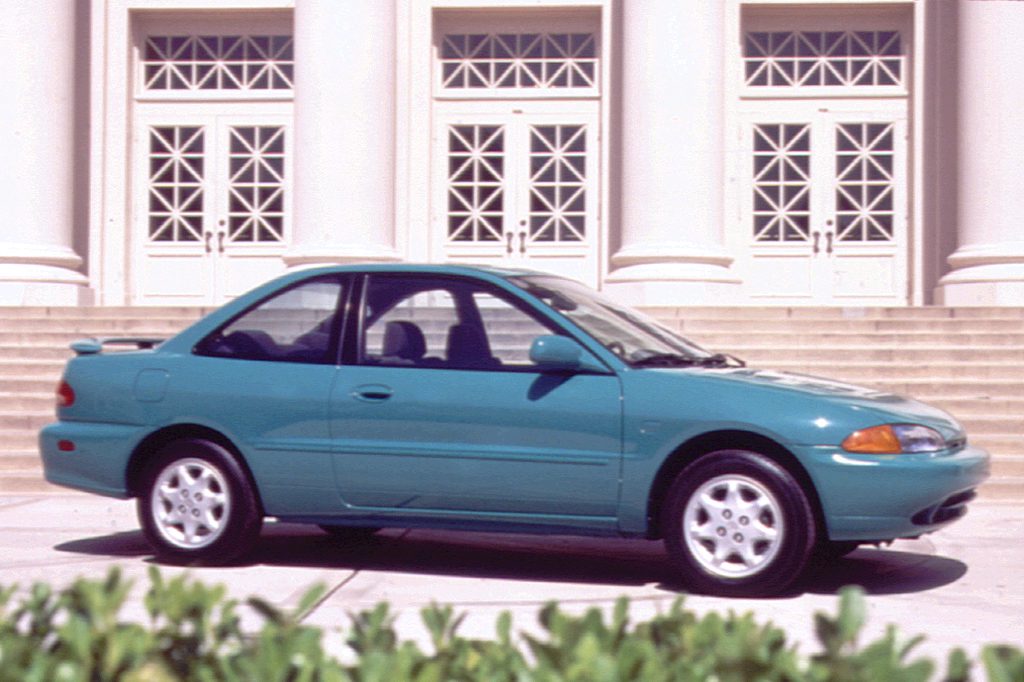 1995 Mitsubishi Mirage 2-door coupe

1993 Mitsubishi Mirage interior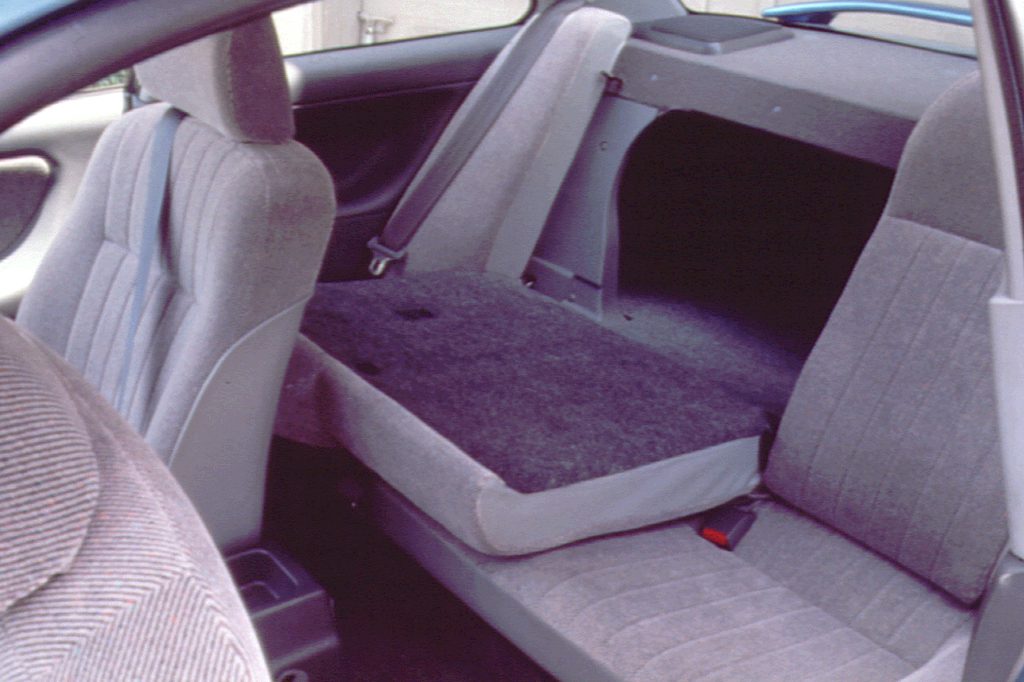 1993 Mitsubishi Mirage interior
Pros:

Fuel economy
Maneuverability

Cons:

Acceleration (automatic)
Noise
Rear-seat room
In short, Mirage ranks as a good small car, but hardly a great one. An ES or LS 4-door with the bigger engine does a good job, but it's not appreciably better than most rivals.
Overview
Noticeably larger in most dimensions than earlier Mirages, the new model for 1993 weighed 120 pounds less. A 4-door notchback sedan went on sale again, but a new 2-door notchback coupe replaced the prior hatchback. Both the coupe and the sedan came in three trim levels: base S, midrange ES, and top-line LS. Coupes and the 4-door S used a single-cam 1.5-liter 4-cylinder engine, rated at 92 horsepower. ES and LS 4-doors got a new 1.8-liter 4-cylinder, making 113 horsepower. A 5-speed manual transmission was standard, with 4-speed automatic optional for ES and LS 4-doors. Other models (except for the S coupe, which was stick-shift only) could get a 3-speed automatic transmission as an option. Antilock braking was available on the LS 4-door only. No airbag was installed. Eagle dealers sold a similar car as the Summit. Dodge and Plymouth dealers called their version the Colt.
Yearly Updates
1994 Mirage
A driver-side airbag went into 1994 Mirages, but the optional antilock brakes were deleted. A motorized shoulder belt remained on the passenger side, but no longer was installed on the driver's side of the front seat. LS coupes now were equipped with the 1.8-liter engine, like the ES and LS sedans. The LS sedan now came only with automatic transmission.
1995 Mirage
A passenger-side airbag joined the driver's airbag, eliminating motorized shoulder belts completely. The S coupe gained color-keyed bumpers, while the LS got 14-inch alloy wheels (formerly 13-inch). Both models got a new center console with a covered storage bin.
1996 Mirage
Mitsubishi's subcompact coupe changed little, except for a little less standard equipment in the base S model. Mirage was redesigned as a 1997 model.