Sporty/performance car; Built in USA
transverse front-engine/front-wheel drive
Good condition price range: $1,300 – $2,400*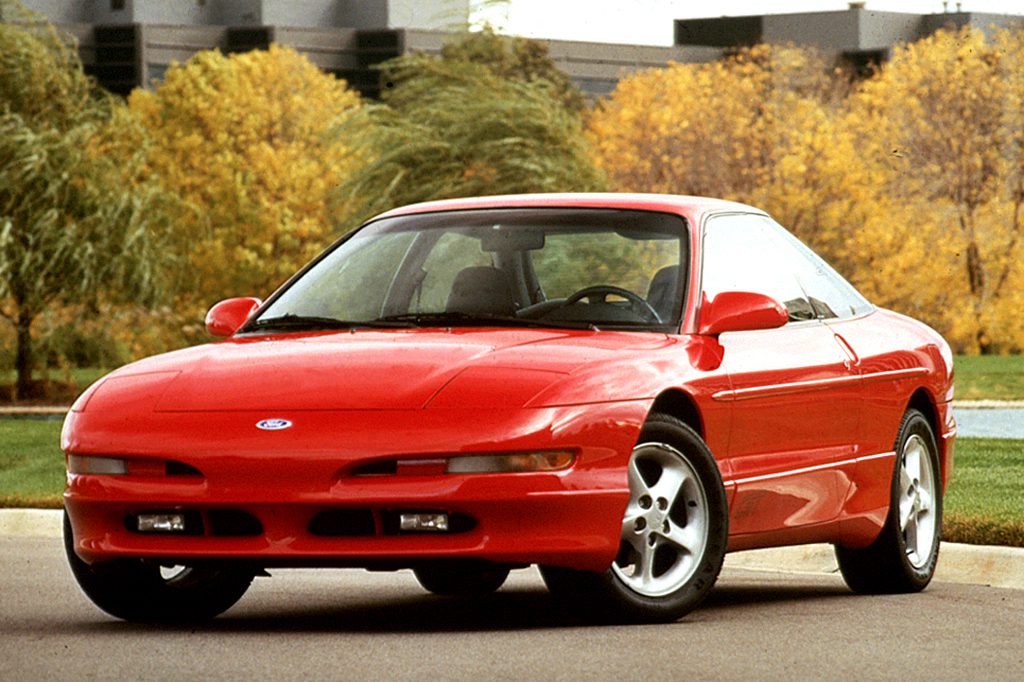 1993 Ford Probe GT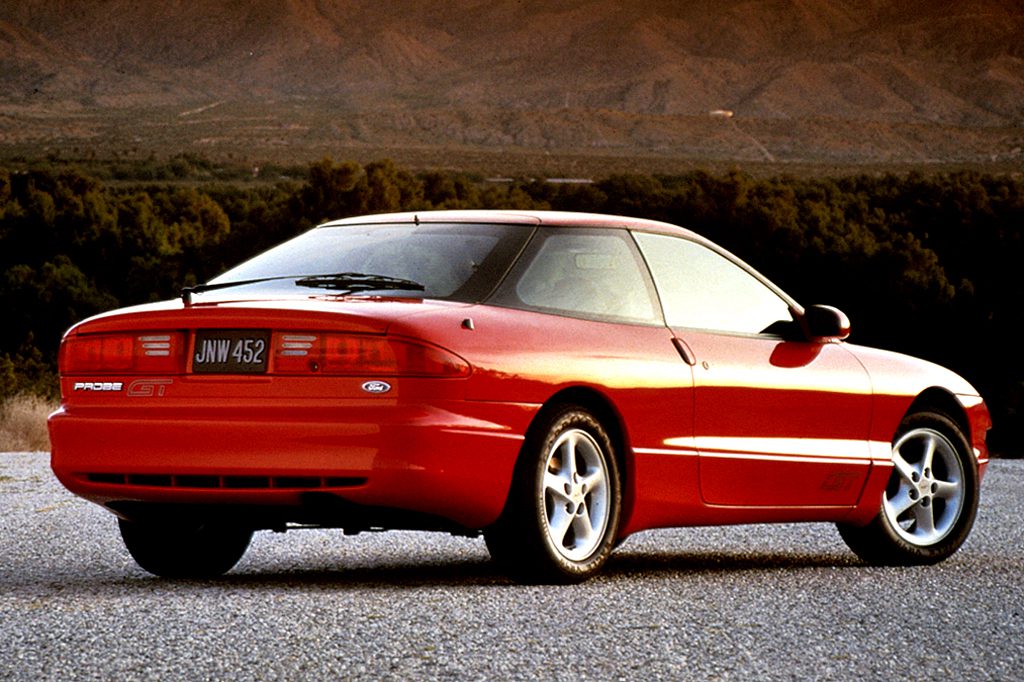 1993 Ford Probe GT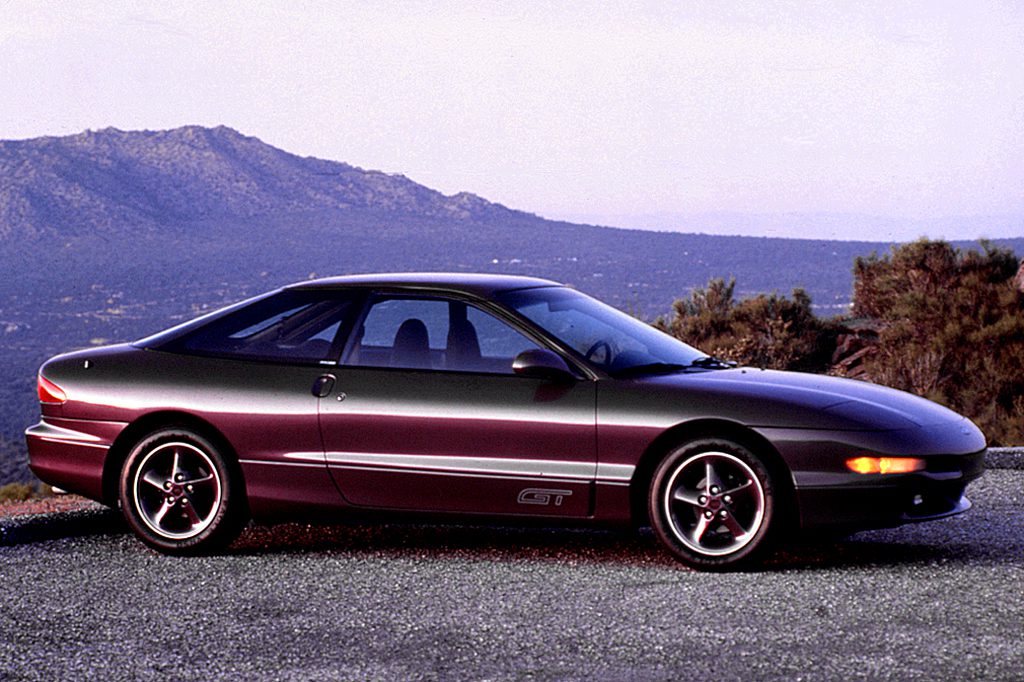 1994 Ford Probe GT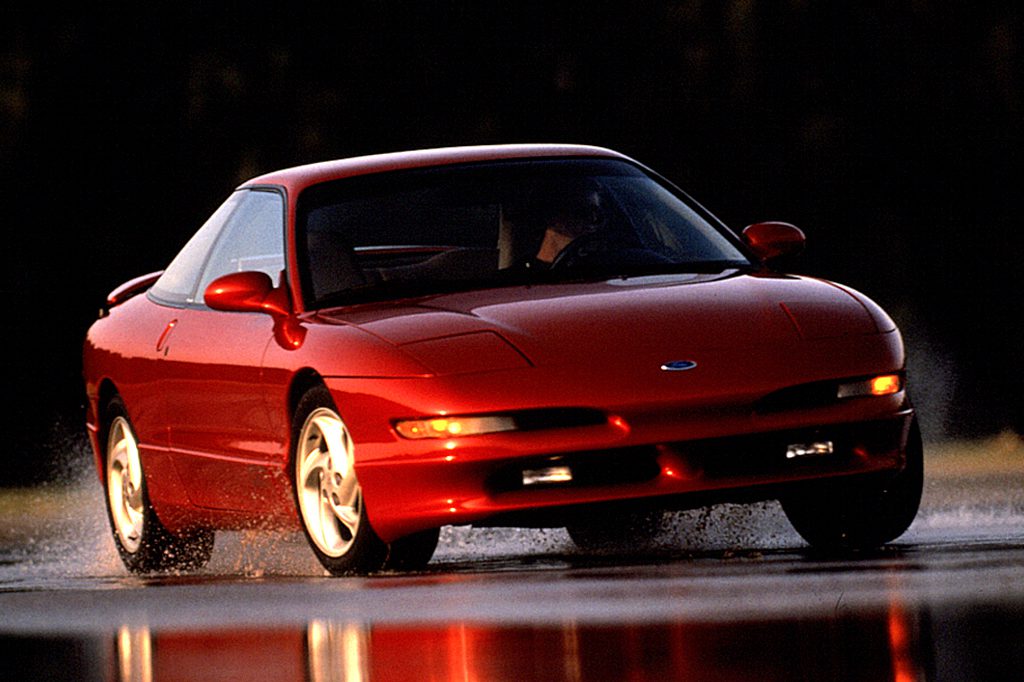 1995 Ford Probe GT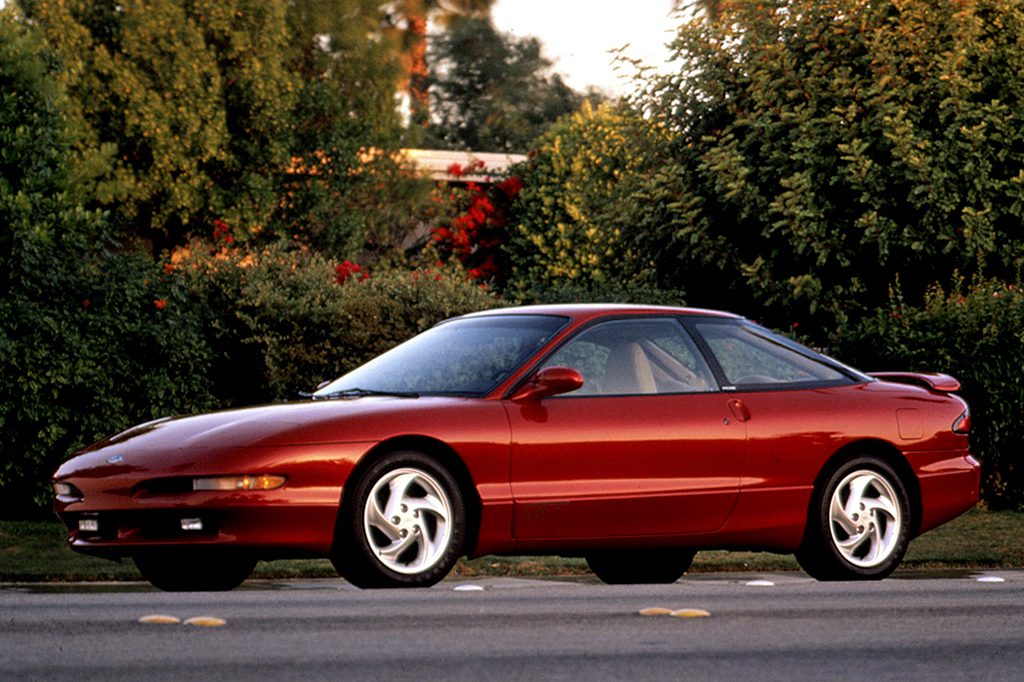 1995 Ford Probe GT
Pros:

Acceleration (V6)
Antilock brakes (optional)
Cargo room
Steering/handling (GT)
Visibility

Cons:

Automatic-transmission performance
Rear-seat room
Ride (GT)
Significantly improved over the first (1989-92) generation, the latest Probe delivers plenty of punch and prowess for its price.
Overview
Redesigned for 1993, Ford's front-drive Probe again emanated from the same Michigan factory as the Mazda MX-6 and shared that car's chassis components. But each coupe is uniquely styled. Probe is a sleek 2-door hatchback, whereas Mazda's MX-6 is a 2-door notchback coupe.The Probe's wheelbase grew by four inches, overall length by two, but interior dimensions changed little. A driver-side airbag was standard. Base Probes carry a twin-cam 4-cylinder engine; GTs, a 2.5-liter V6. All-disc brakes bring the GT to a halt, while base Probes employ rear drums. Antilocking was optional on both models.
Yearly Updates
1994 Probe
A passenger-side airbag was added for 1994, joining the one on the driver's side. A Sport Option Package could give the base-model Probe an appearance similar to the more assertive GT coupe.
1995 Probe
Except for new taillights, little change was evident on the 1995 Probes.
1996 Probe
In response to criticism of the GT's harsh ride, engineers installed softer struts and springs.
1997 Probe
Toward the end of the model year Ford announced the Probe would be dropped for '98, along with three other slow-selling models.