Minivan; Built in USA
transverse front-engine/front-wheel drive
Good condition price range: $1,100 – $2,400*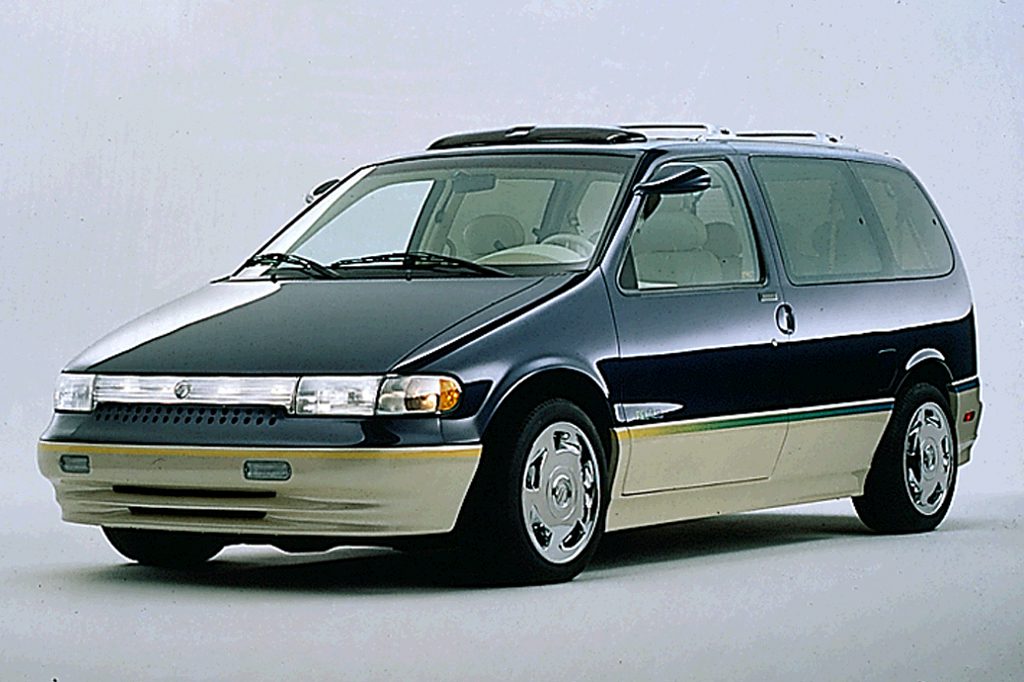 1993 Mercury Villager Nautica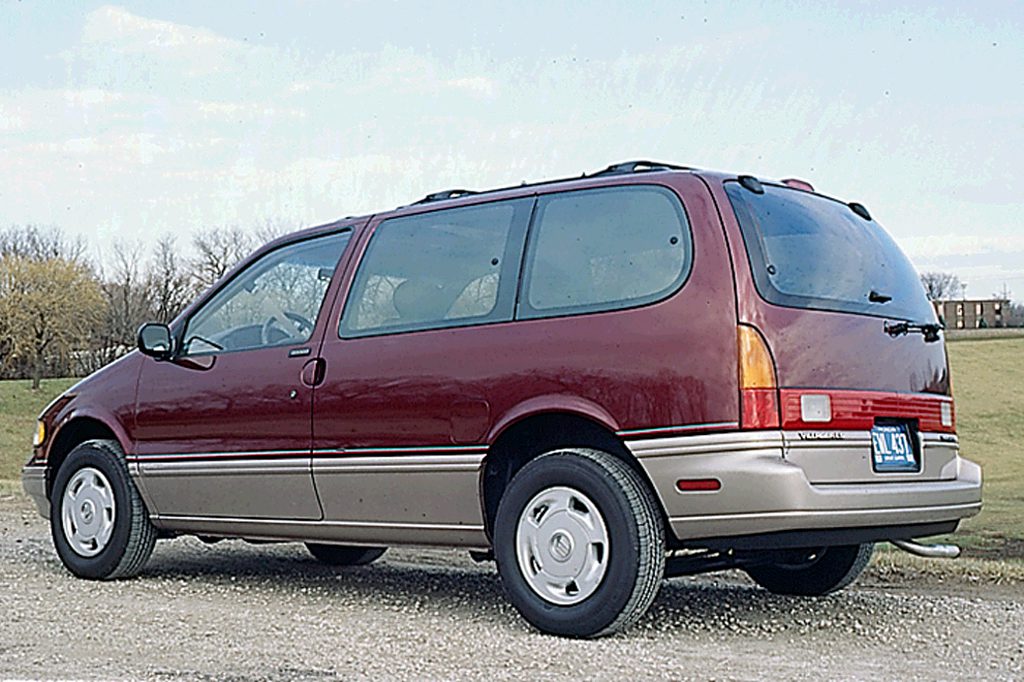 1995 Mercury Villager LS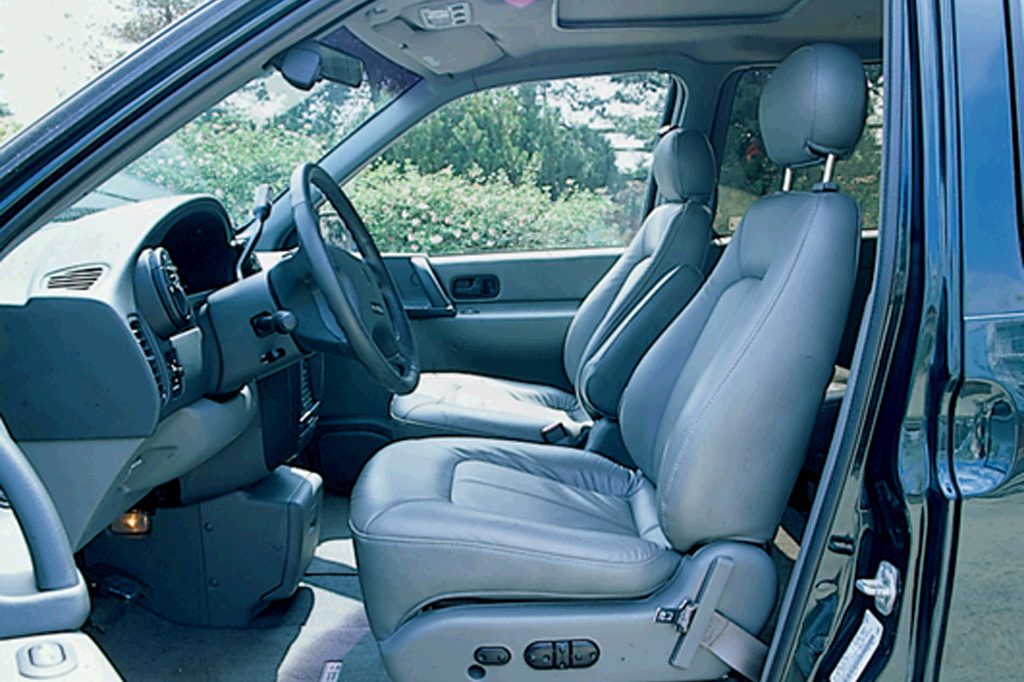 1993 Mercury Villager LS interior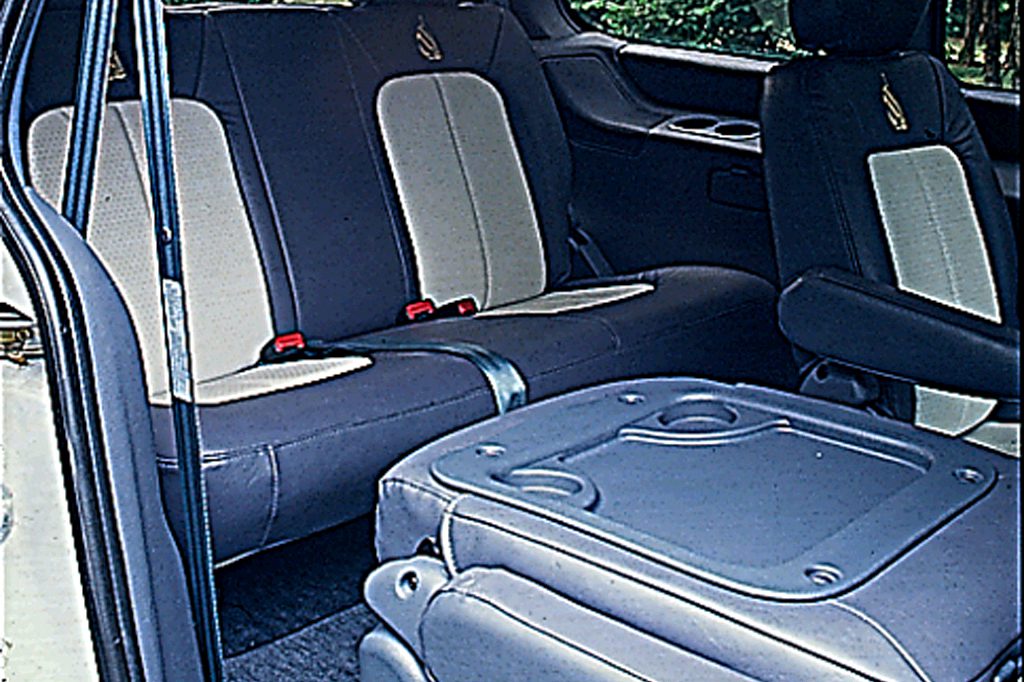 1994 Mercury Villager Nautica interior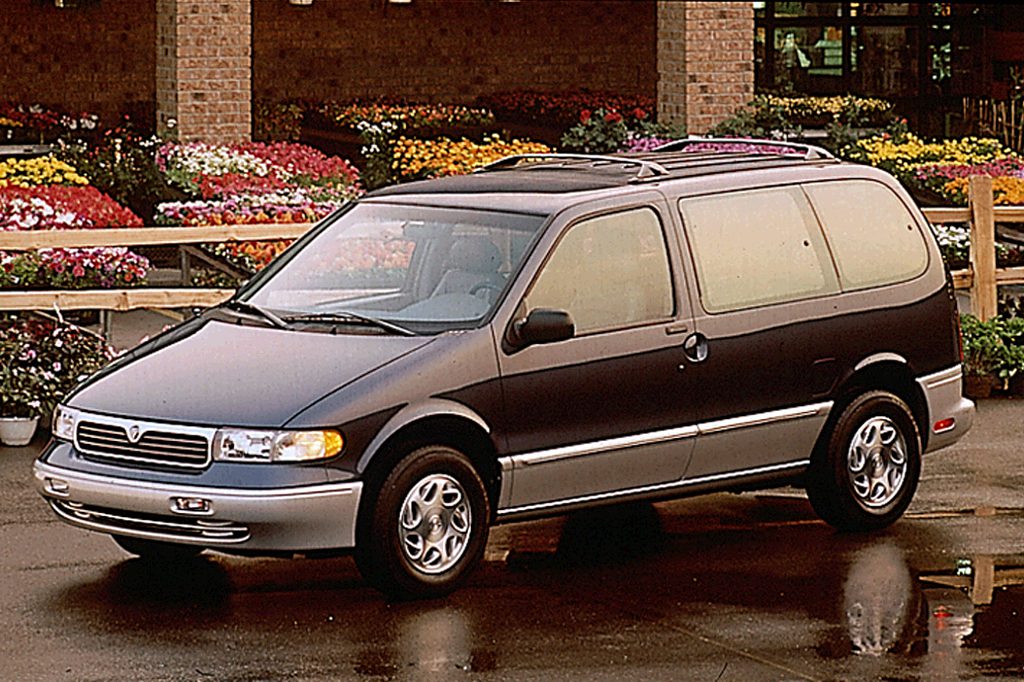 1996 Mercury Villager
Pros:

Passenger room (front)
Steering/handling

Cons:

Control layout
Wind noise
Compared with other minivans, the Villager has less interior room. It also lacks many of the standard features found on its rivals. Nevertheless it's a good choice if you need more than a midsize station wagon but don't require the interior space provided in one of the larger minivans.
Overview
In 1993 Mercury joined the ever-growing minivan market with an all-new front-drive model called Villager. Nearly identical to the also-new Nissan Quest, Villager was similar in wheelbase to the popular Dodge Caravan and Plymouth Voyager. Available in GS and LS trim, the Villager was propelled by a 151-horsepower, 3.0-liter Nissan V6, coupled to a 4-speed automatic transmission. Four-wheel antilock brakes were standard.
Yearly Updates
1994 Villager
For its sophomore season, the Villager gets a new driver-side airbag and the luxurious Nautica Special Edition. It gets a distinctive blue-and-white 2-tone paint scheme, yellow pinstripe, white alloy wheels, four captain's chairs with blue leather upholstery and white inserts, plus "Nautica" badging.
1995 Villager
The Villager enters 1995 with no significant changes.
1996 Villager
A revised dashboard held a passenger-side bag, and motorized shoulder belts are eliminated. The Villager also received a complete facelift, with new front and rear bumper fascias, side moldings, taillights and headlamps, plus a new chrome grille. The new dash and instrument panel feature easier access to all major controls and new audio systems that have larger buttons.
1997 Villager
Previously optional on the LS model and standard on premium Nautica models, captain's chairs become an available option for the base GS model for 1997.
1998 Villager
No changes were made to Villager as Mercury readied an all-new model for '99.