Midsize SUV; Built in USA
longitudinal front-engine/rear- or 4-wheel drive
Good condition price range: $1,100 – $2,800*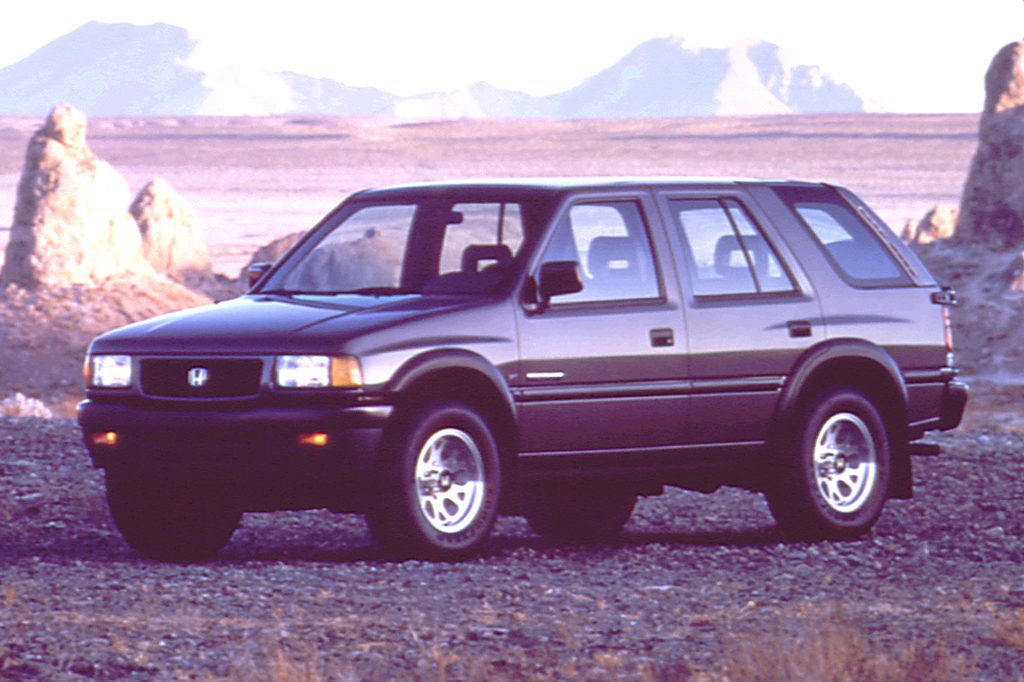 1995 Honda Passport LX 4WD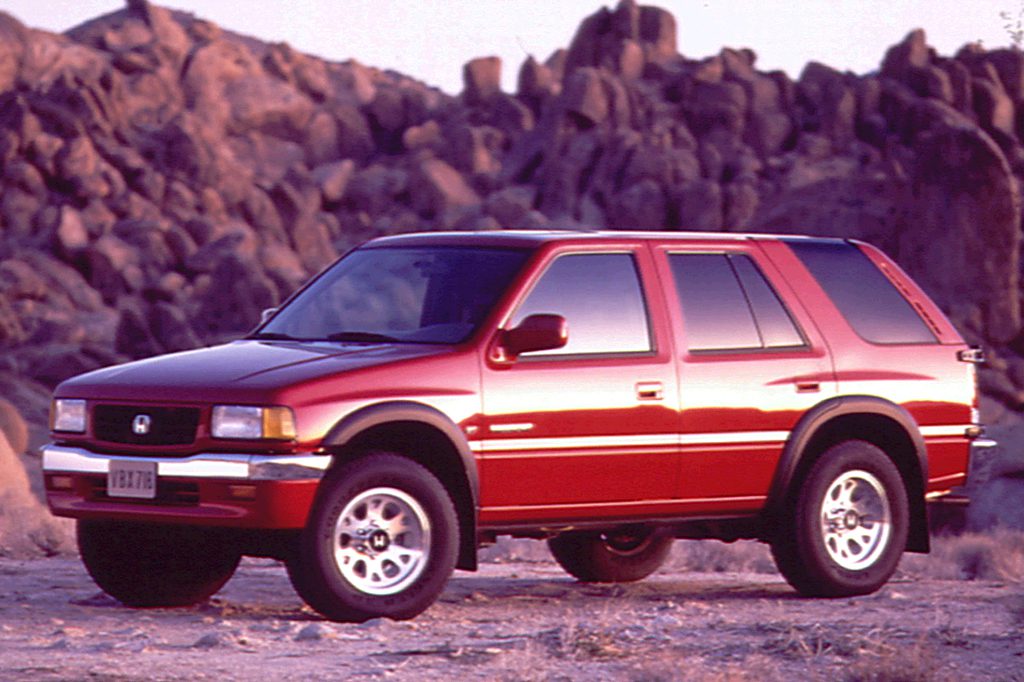 1995.5 Honda Passport EX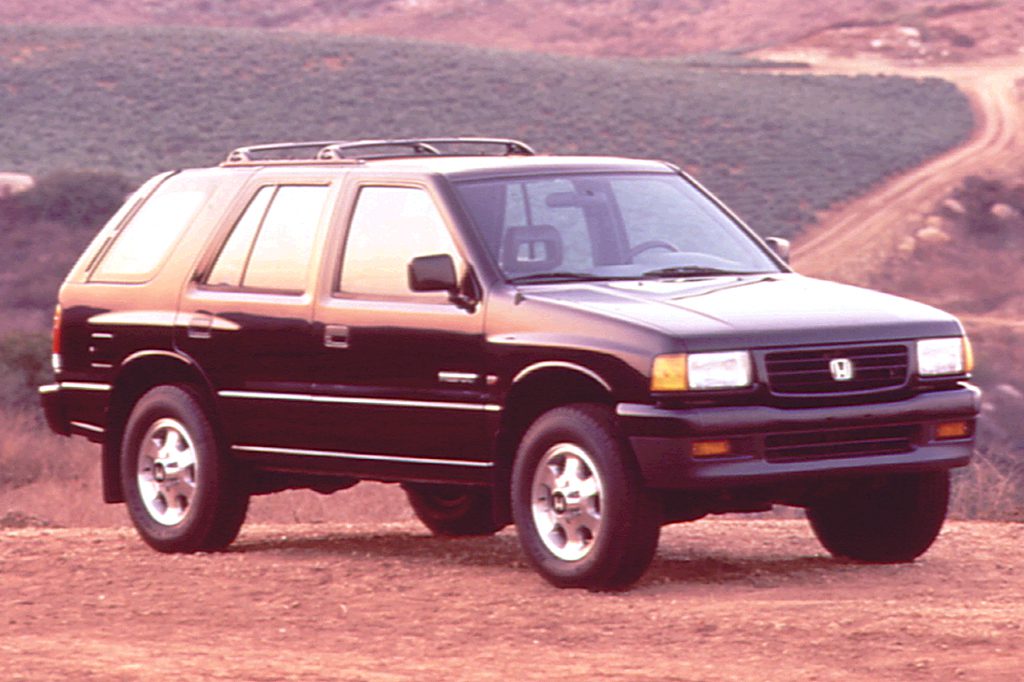 1996 Honda Passport LX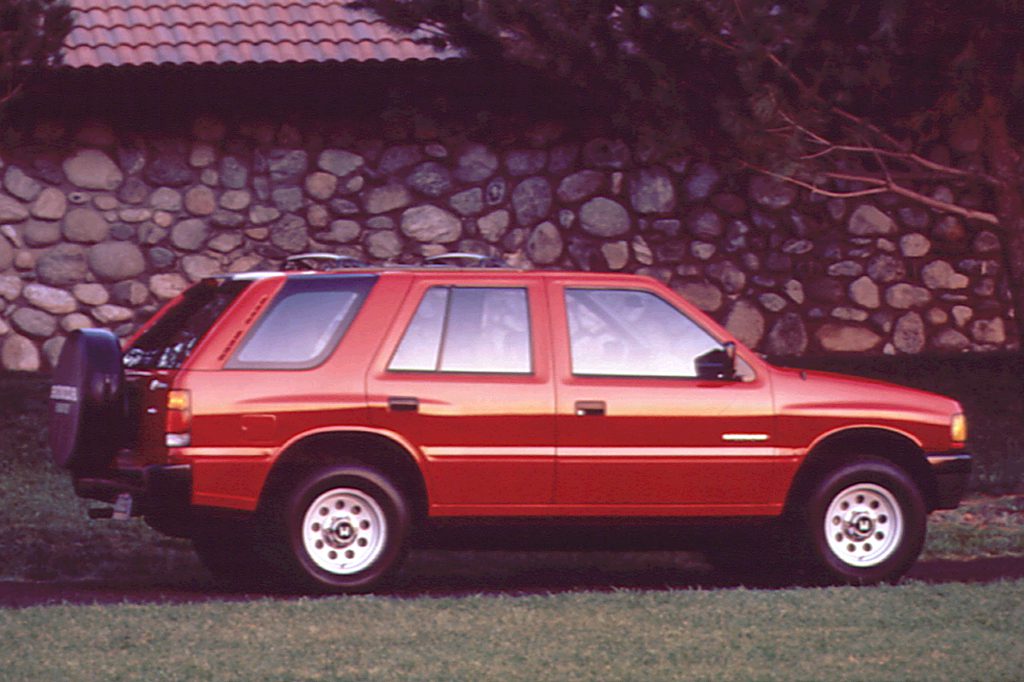 1994 Honda Passport DX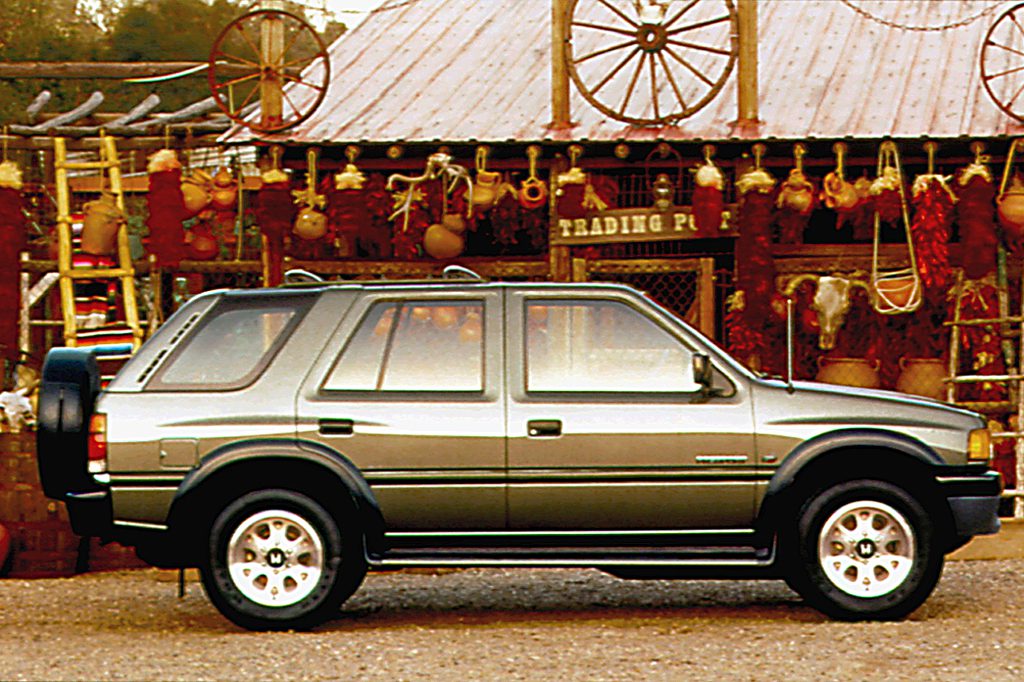 1997 Honda Passport
Pros:

Optional antilock brakes
4WD traction (optional)
Passenger and cargo room

Cons:

Fuel economy
No shift-on-the-fly
Noise
Though not lacking in features or capabilities, neither the Passport nor its Rodeo near-duplicate is quite in the league of a Chevrolet S10 Blazer or Ford Explorer.
Overview
Instead of creating a sport utility from scratch, Honda chose to market a near twin of the Isuzu Rodeo. Both are 4-door wagons with a lift-up rear window and fold-down tailgate.The entry-level DX had a 2.6-liter 4-cylinder engine, 2-wheel drive, and 5-speed manual shift. Stepping up a notch, the Passport LX used a 175-horsepower 3.2-liter V6, with 2- or 4-wheel drive and 5-speed manual or 4-speed automatic transmission. Topping the line was the EX, a 4WD V6 model with automatic. Rear antilock brakes work only in 2-wheel drive, and 4WD models have a part-time drive system (not for use on dry pavement).
Yearly Updates
1995 Passport
Passports were essentially unchanged in their second season, except for extra equipment in the top-of-the-line EX model. However, dashboards were reworked in midseason, adding airbags for both the driver and passenger.
1996 Passport
Shift-on-the-fly for the 4-wheel-drive system arrived during 1996, and the V6 engine was enhanced to 190 horsepower. Four-wheel antilock braking was available, but only on the 4WD EX model.
1997 Passport
The entry-level DX model with its 4-cylinder engine disappeared, so all Passports now carried a V6 engine.