Sporty/performance car; Built in USA, Mexico
2-door convertible
2-door coupe
transverse front-engine/front-wheel drive
Good condition price range: $1,000 – $2,800*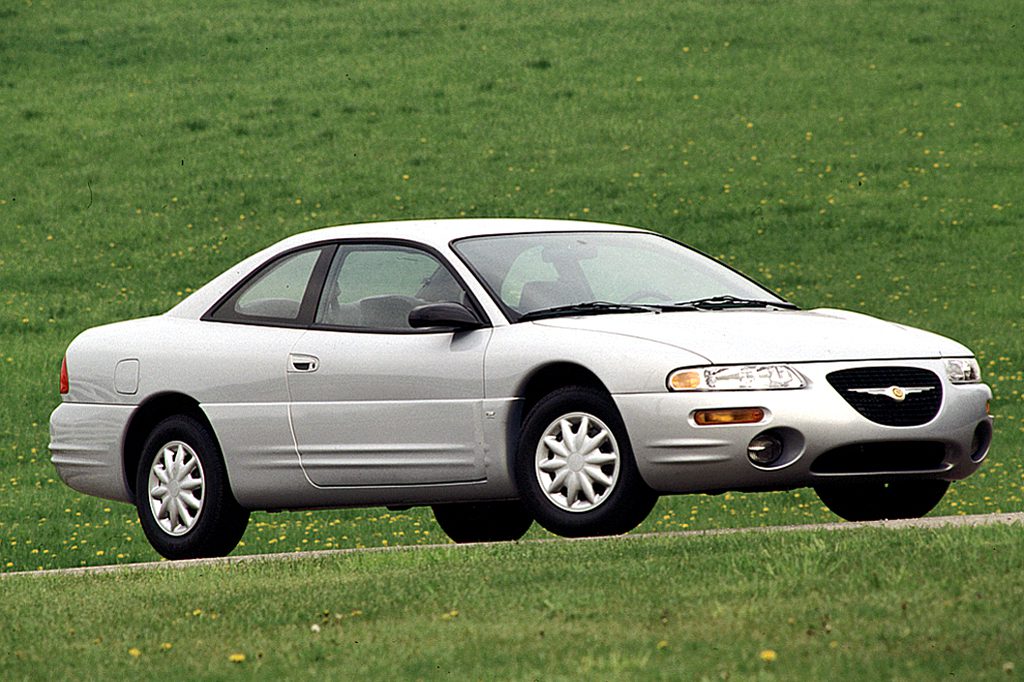 1997 Chrysler Sebring LX 2-door coupe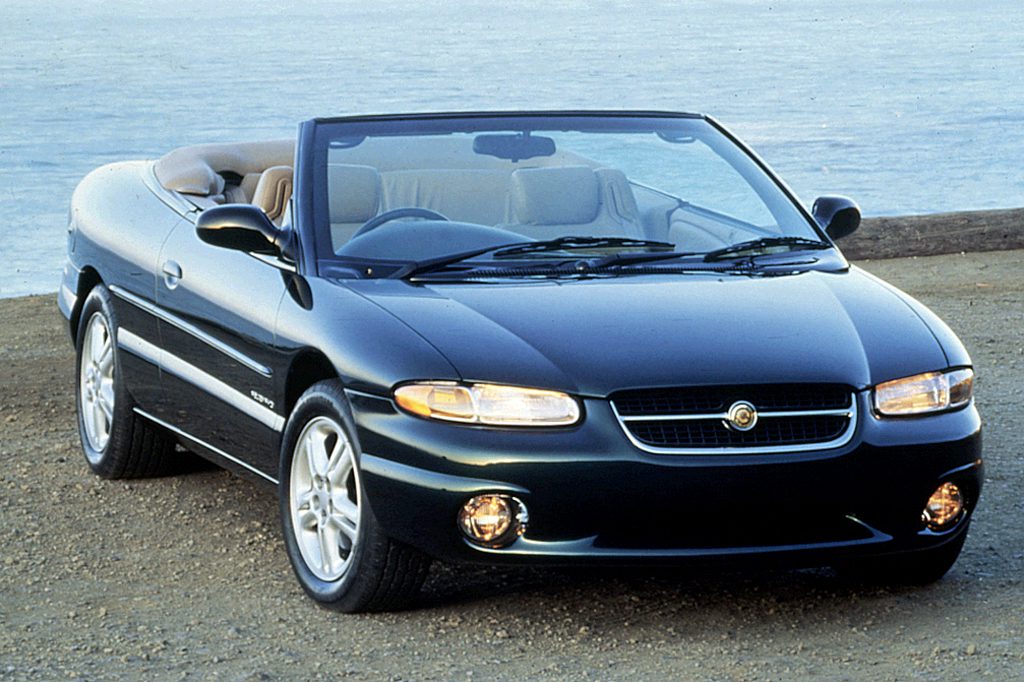 1996 Chrysler Sebring 2-door convertible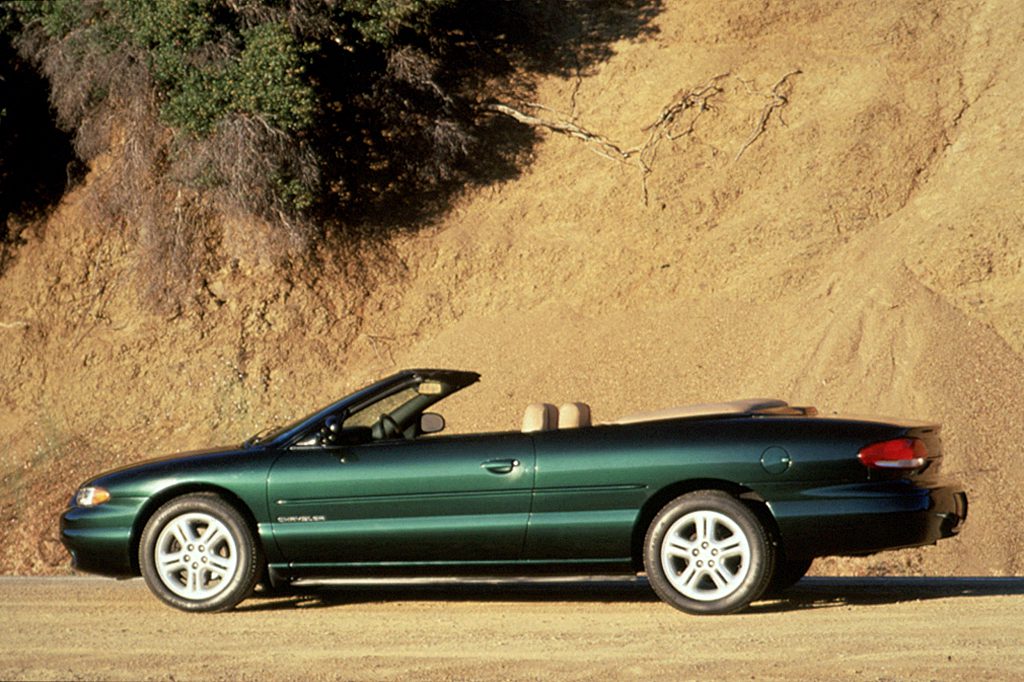 1996 Chrysler Sebring 2-door convertible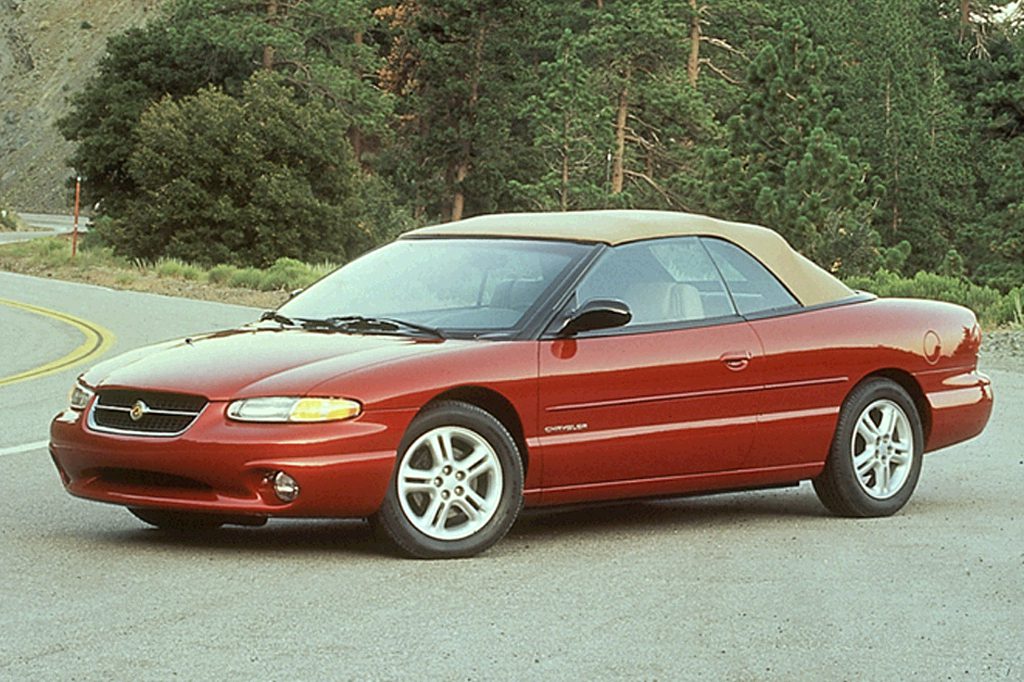 1997 Chrysler Sebring JXi 2-door convertible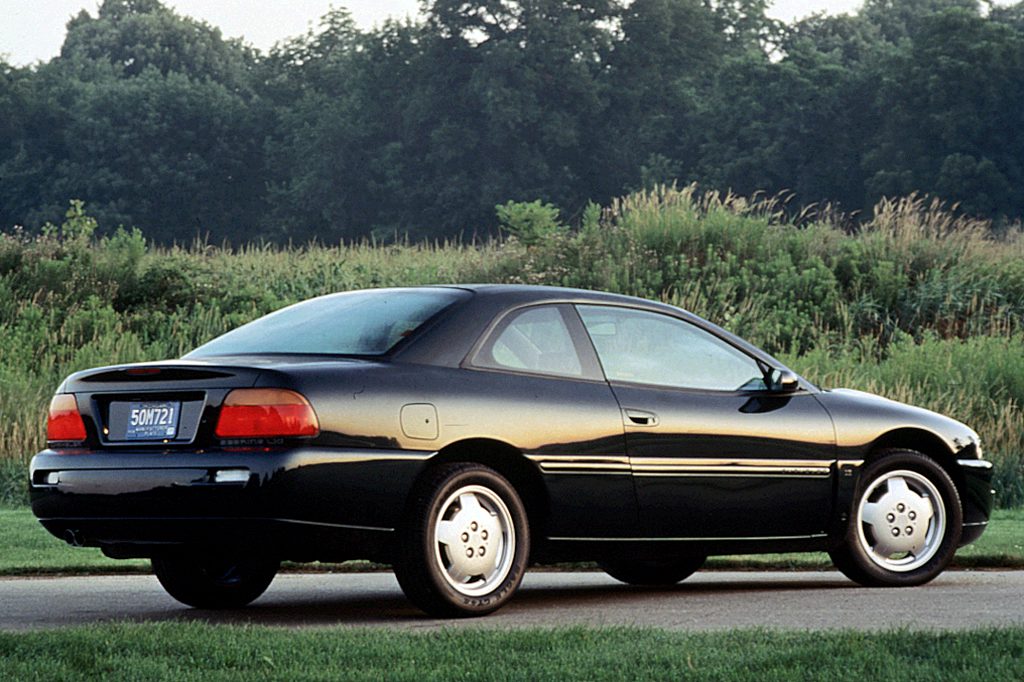 1995 Chrysler Sebring 2-door coupe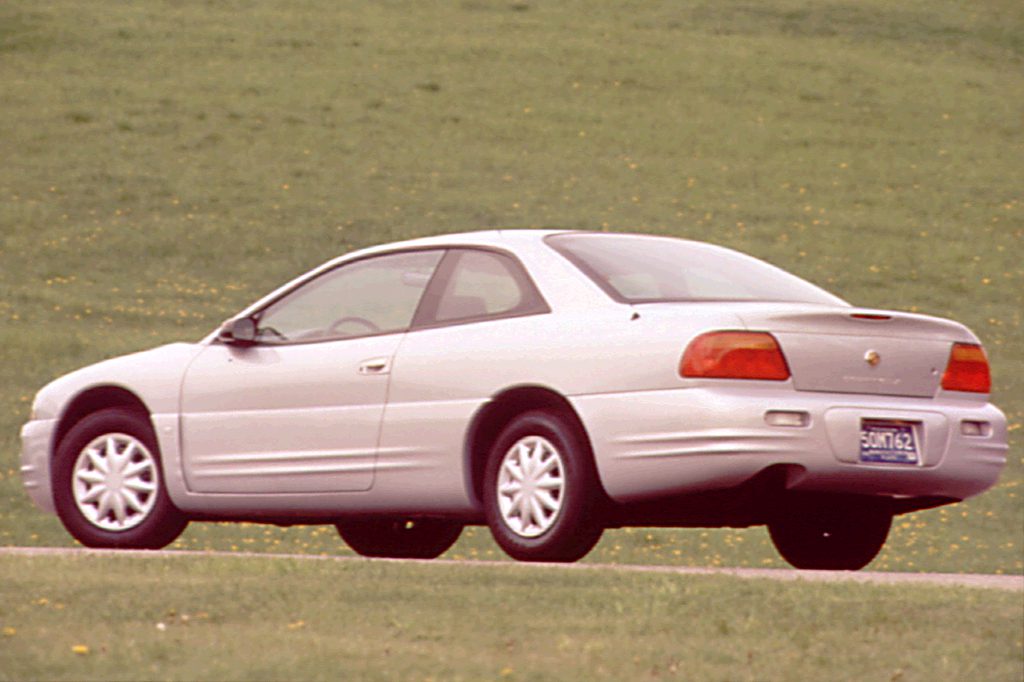 1997 Chrysler Sebring LX
Pros:

Acceleration (4-cylinder manual, V6)
Antilock brakes (optional on some)
Passenger and cargo room
Steering/handling

Cons:

Acceleration (2.0-liter automatic)
Noise
Radio controls
Rear visibility
All told, this stylish open car is also practical for all seasons, offering the expected virtues of the ragtop breed and only a few of the familiar vices. For an appealing combination of sport and practicality, these well-designed automobiles deserve a close look–despite a few drawbacks.
Overview
Sebring was Chrysler's version of the Dodge Avenger, a front-drive sports coupe that went on sale in fall of 1994. Sebrings did not reach dealerships until early 1995. While the Avenger leaned toward the sporty side, Sebring aimed at more luxury-oriented buyers. Both cars had unusually roomy rear seats for sports coupes. Sebrings had different front and rear styling and, being more costly, a higher level of interior trim and standard equipment. LX Sebrings used a 2.0-liter 4-cylinder engine, rated 140 horsepower. A 5-speed manual transmission was standard; 4-speed automatic optional. The upscale LXi has a more potent 2.5-liter V6 and came only with automatic.
Yearly Updates
1996 Sebring
Sebring coupes saw only minor changes for '96. Early in 1996, Chrysler launched a Sebring convertible, built on a longer Cirrus sedan platform, to replace the departed LeBaron convertible. The JX edition used a 150-horsepower, 2.4-liter 4-cylinder engine. The plusher JXi got a 168-horsepower, 2.5-liter V6. Both convertibles used a 4-speed automatic transmission. The convertible's standard power top included a glass rear window with a defroster. Antilock brakes were standard on the LXi and JXi, and optional on base models.
1997 Sebring
Coupes gained a new grille this year, plus new front and rear fascias. Convertibles could now be ordered with Chrysler's Autostick transmission. Autostick allows for operation as a regular automatic, or clutchless manual shifting.
1998 Sebring
Chrysler added a top-of-the-line Limited model to the convertible line. While the Sebring coupe saw little change.
1999 Sebring
Chrysler dropped the 4-cylinder model for the '99 model year. Also, LXi coupes gained body-color mirrors.
2000 Sebring
Base-model (LX) coupes gained standard equipment this year, including cruise control, power windows. 4-wheel disc brakes, and 16-inch wheels. Convertibles added body insulation to reduce noise and vibration, and could now get an optional emergency escape release inside the trunk.