Premium large car; Built in Japan
longitudinal front-engine/rear-wheel drive
Good condition price range: $3,700 – $10,200*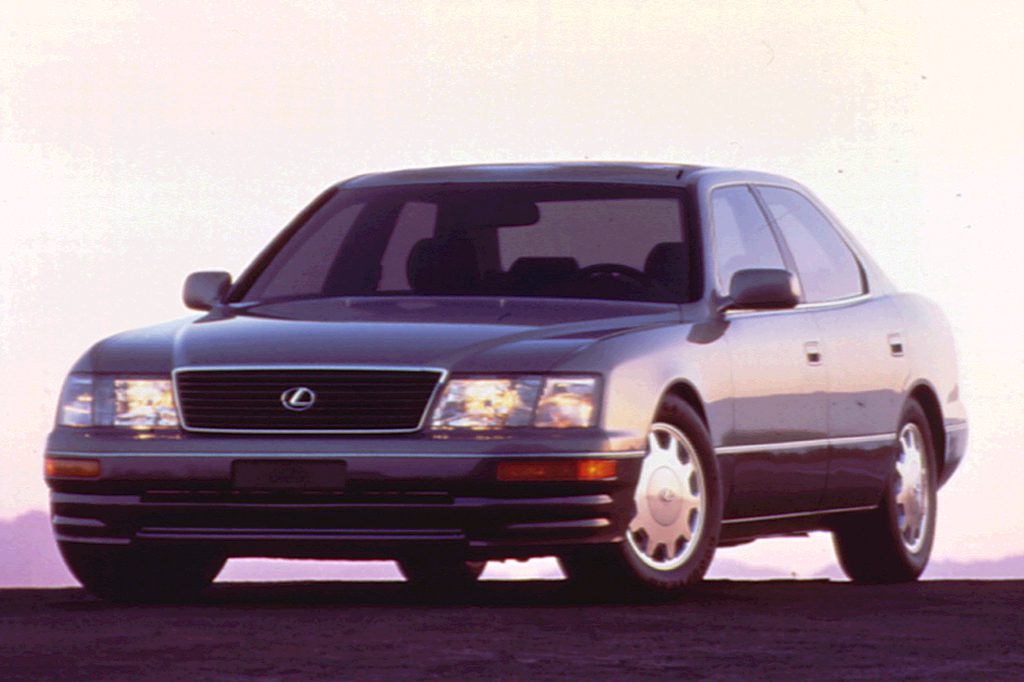 1995 Lexus LS 400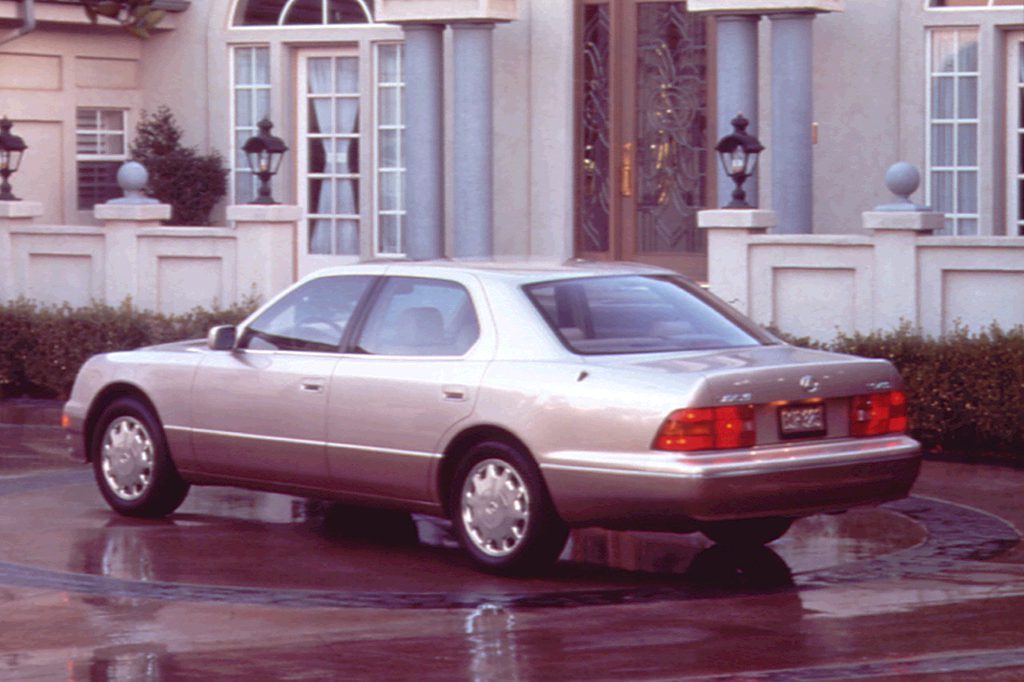 1996 Lexus LS 400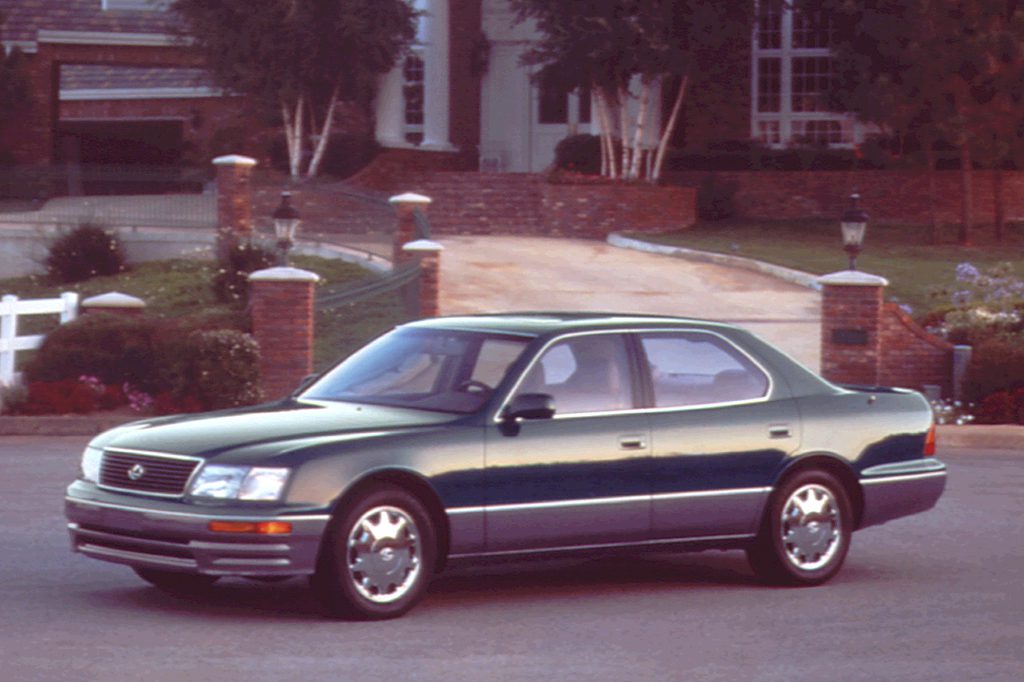 1996 Lexus LS 400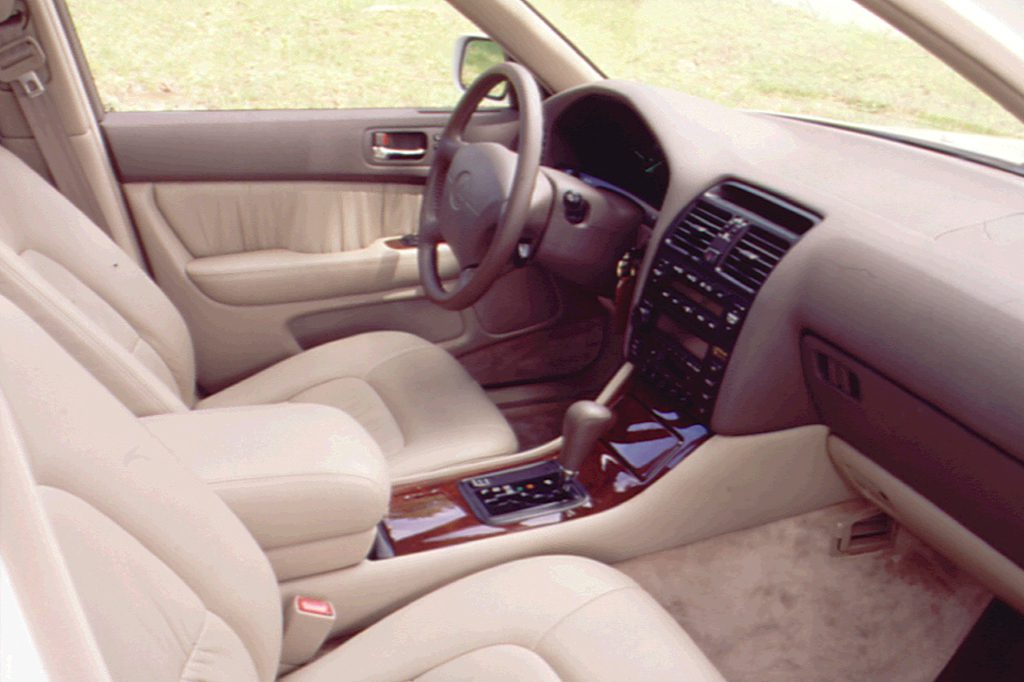 1995 Lexus LS 400 interior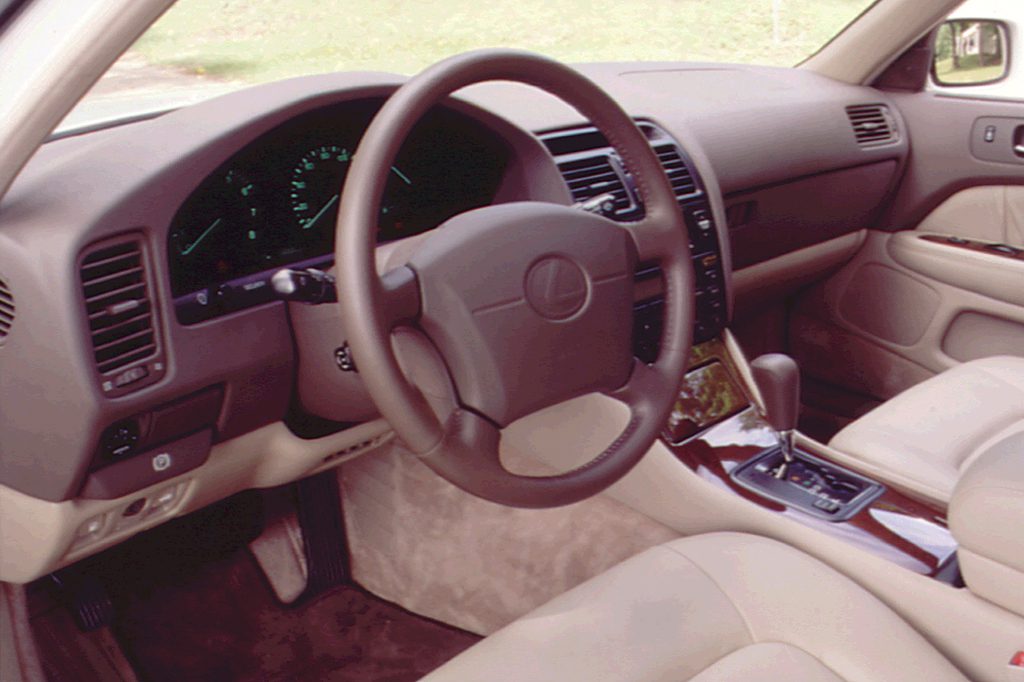 1995 Lexus LS 400 interior
Pros:

Acceleration
Antilock brakes
Passenger room
Quietness
Ride

Cons:

Cargo room
Fuel economy
Price
Impressive as the original LS 400 turned out to be, the latest rendition is even better. Workmanship? Simply excellent. Refinement? Exceptional. Expensive? Of course. Like many items of true quality, though, an LS 400 is well worth the price.
Overview
Shortly after the 1995 model year began, a second generation LS 400 went on sale. Roomier than the 1990 to '94 edition, the new LS 400 also had more engine power as well as fresh styling. Wheelbase was stretched by 1.4 inches, to 112.2, but overall length stayed the same as 196.7 inches. Back-seat passengers gained 2.6 inches in leg room and trunk space grew by half a cubic foot, from 14.4 to 14.9. Still rear-wheel drive, the LS 400 kept its 4.0-liter V8 engine, but horsepower output rose from 250 to 260. Standard equipment included dual airbags and 4-wheel antilock disc brakes.
Yearly Updates
1996 LS 400
Except for one new body color, nothing was new for the Lexus flagship sedan.
1997 LS 400
Side airbags were installed in front seatbacks of the LS 400 for '97.
1998 LS 400
LS 400's V8 gets variable-valve timing and an additional 30 horspower and pound-feet of torque. Also, the 4-speed automatic transmission was replaced by a 5-speed unit and an antiskid program called Vehicle Stability Control was added.
1999 LS 400
Lexus added daytime running lights, a wood-and-leather steering wheel and shift knob, and reverse-down outside mirrors to their flagship sedan for '99. A satellite-based in-car navigation system remained a costly option.
2000 LS 400
A new Brake Assist feature and rear child-seat anchors highlighted the 2000 changes, prior to redesigning of the Lexus flagship for 2001 (to be called LS 430).