Premium sporty/performance car; Built in Germany
2-door convertible
2-door coupe
longitudinal rear-engine/rear- or all-wheel drive
Good condition price range: $12,200 – $34,000*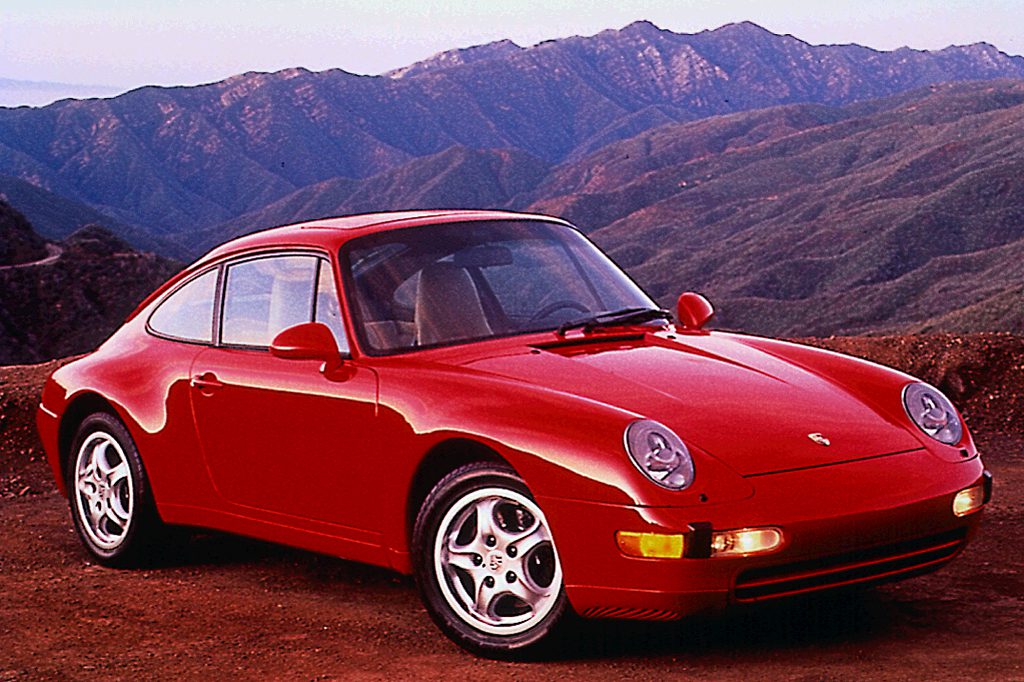 1998 Porsche 911 Carrera Coupe 2-door coupe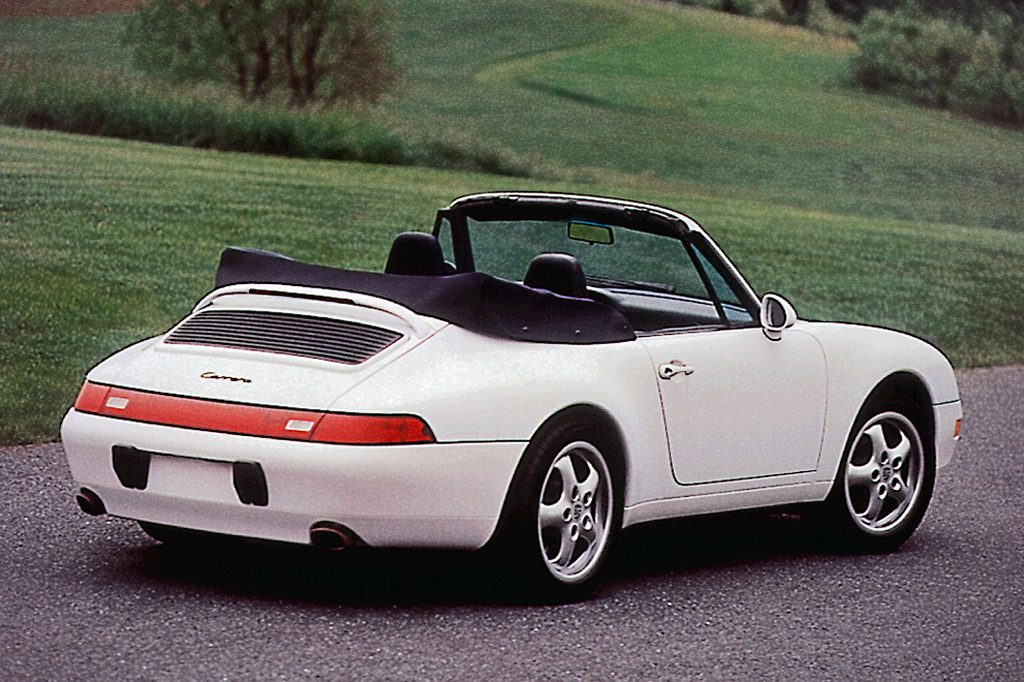 1998 Porsche 911 Carrera Cabriolet 2-door convertible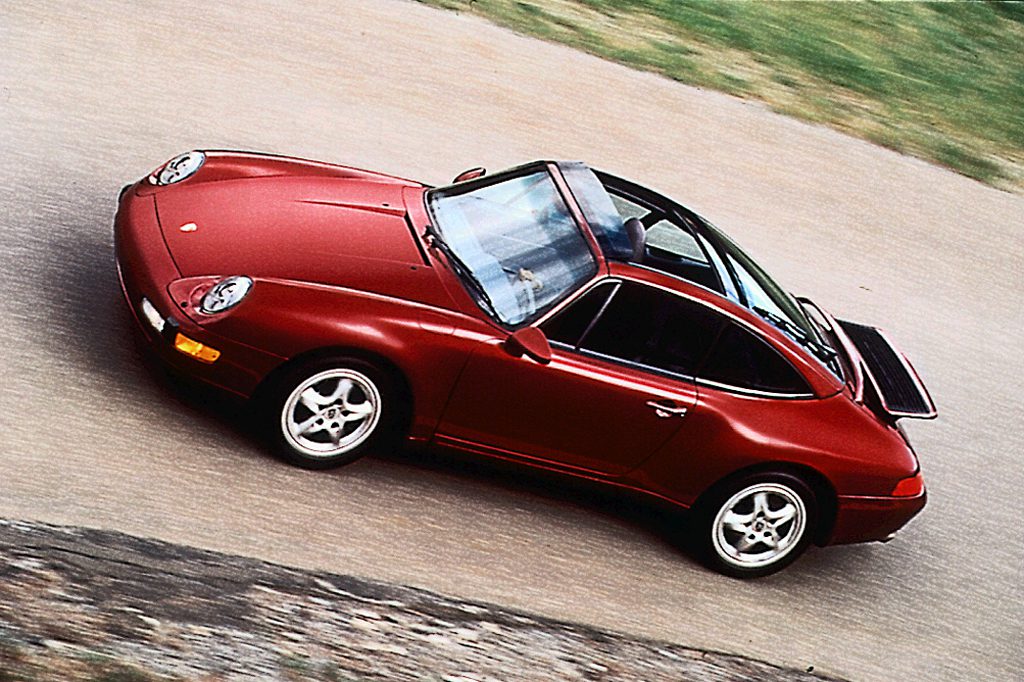 1998 Porsche 911 Carrera Targa 2-door coupe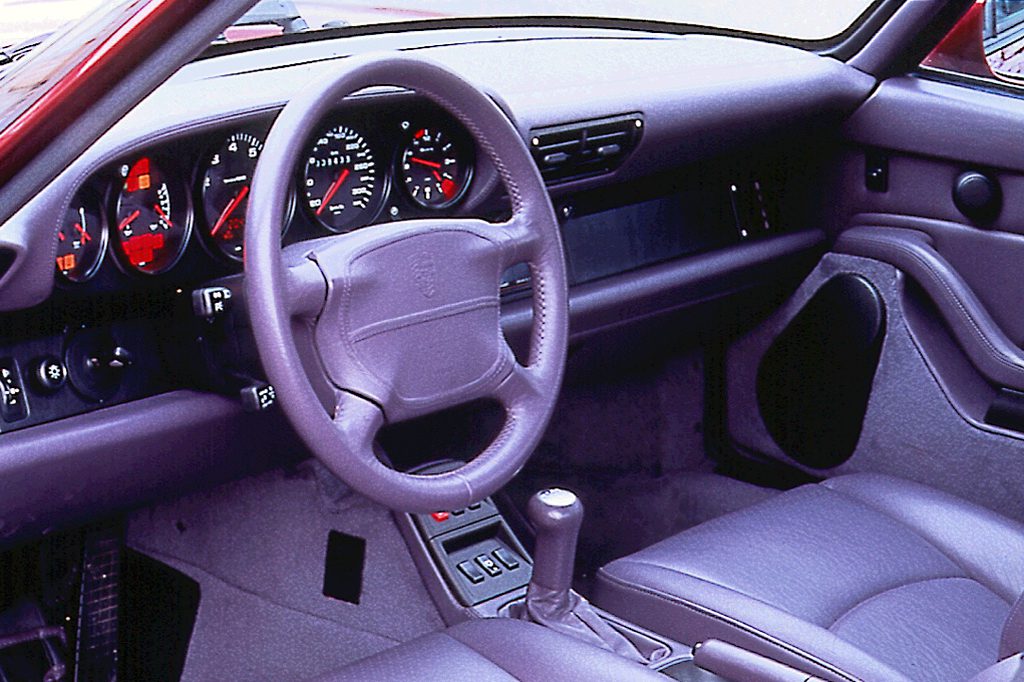 1995 Porsche 911 interior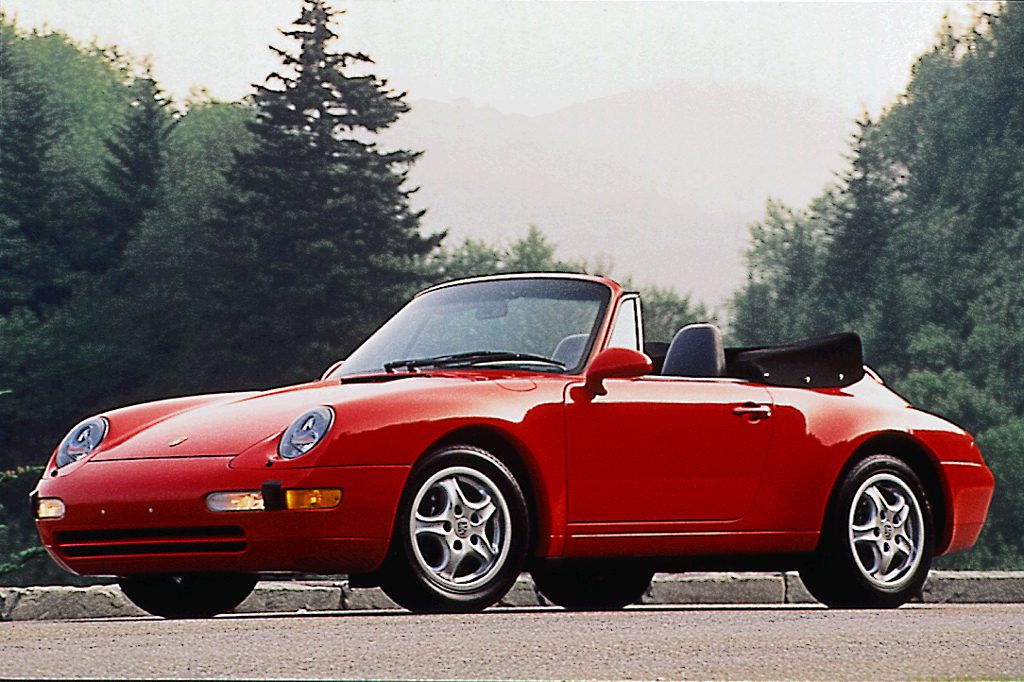 1995 Porsche 911 Carrera Cabriolet 2-door convertible
Pros:

Acceleration
Antilock brakes
Steering/handling

Cons:

Instruments/controls
Noise
Price
Ride
For this level of performance blended with such a renowned heritage, Porsche is practically in a league of its own. Yes, they're expensive; and yes, they require a certain level of skill to drive properly. But 911s also hold their value well and are known for durability.
Overview
The first 911 went on sale way back in 1963. In this improved rendition for the late '90s, a rear-mounted, 3.6-liter air-cooled flat 6-cylinder engine produced 270 horsepower. Both rear-wheel-drive and all-wheel-drive Porsche 911 Carreras were marketed, in hardtop coupe and Cabriolet (convertible) form. The engine switched from solid to hydraulic valve lifters and a new dual exhaust system reduced back pressure while softening noise. A new 6-speed manual transmission replaced the prior 5-speed. In addition to the manual, rear-drive Porsches could have a Tiptronic 4-speed automatic transmission, which permitted changing gears manually by flicking a console shift lever or pushing fingertip switches on the steering wheel. Antilock all-disc braking was standard. An optional limited-slip differential incorporated an automatic brake differential, which used the brakes to prevent wheel spin at low speeds.
Yearly Updates
1996 911
A 911 Turbo arrived early this season, with the same $99,000 price tag as the prior Turbo. In addition to two twin turbochargers, able to whip out 400 horsepower, the new one featured permanent all-wheel drive and a familiar "whale-tail" spoiler. Hollow-spoke wheels held 18-inch tires.The nonturbo engine gained power this year, now rated at 282 horses in the rear-drive Carrera Coupe and Cabriolet as well as the AWD Carreras. A new Carrera Targa went on sale, with its entire retractable roof made of tinted glass. Electric motors slid the roof beneath the back window for open-air motoring. Also new was the Carrera 4S, an all-wheel-drive model with a front air dam, flared back fenders, and 18-inch wheels.
1997 911
Midyear brought a pair of new models: the Turbo S and Carrera S. Unique bodywork featured unique front and rear spoilers, and the engine got a boost to 424 horsepower. The 911 Carrera S incorporated the wide front and rear bodywork of the 911 Turbo and 911 Carrera 4S, featuring a split rear spoiler grille and 17-inch tires.
1998 911
Minor restyling marked the 1998 models, as Porsche planned to unleash a redesigned 911, as an early '99 model. No turbo engines were issued this year.