Minivan; Built in USA
transverse front-engine/front- or all-wheel drive
Good condition price range: $1,800 – $4,100*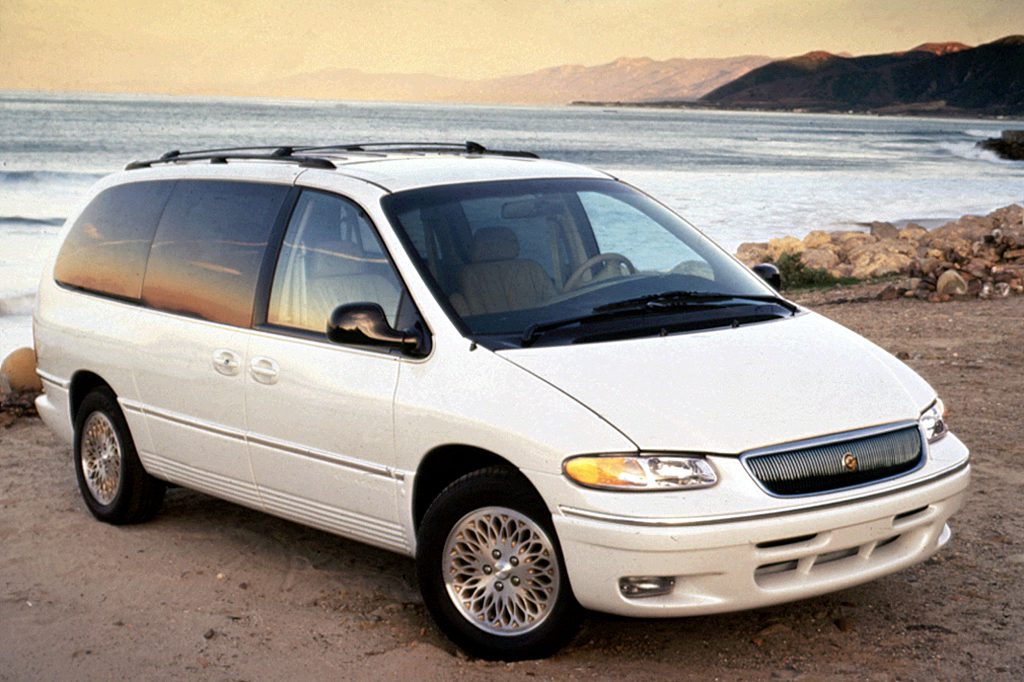 1996 Chrysler Town & Country LXi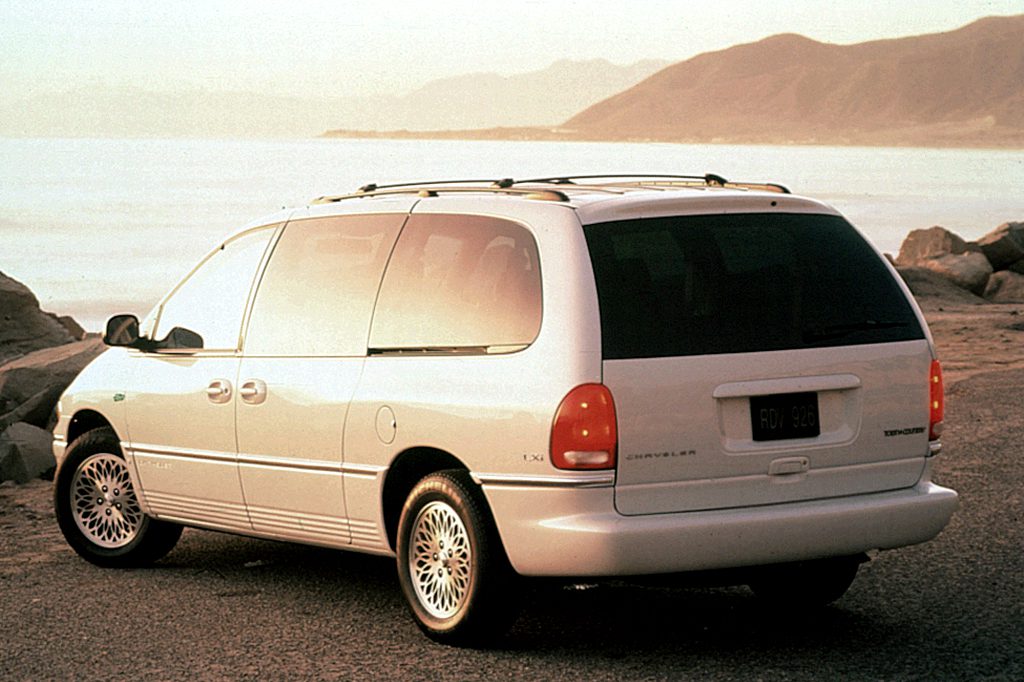 1996 Chrysler Town & Country LXi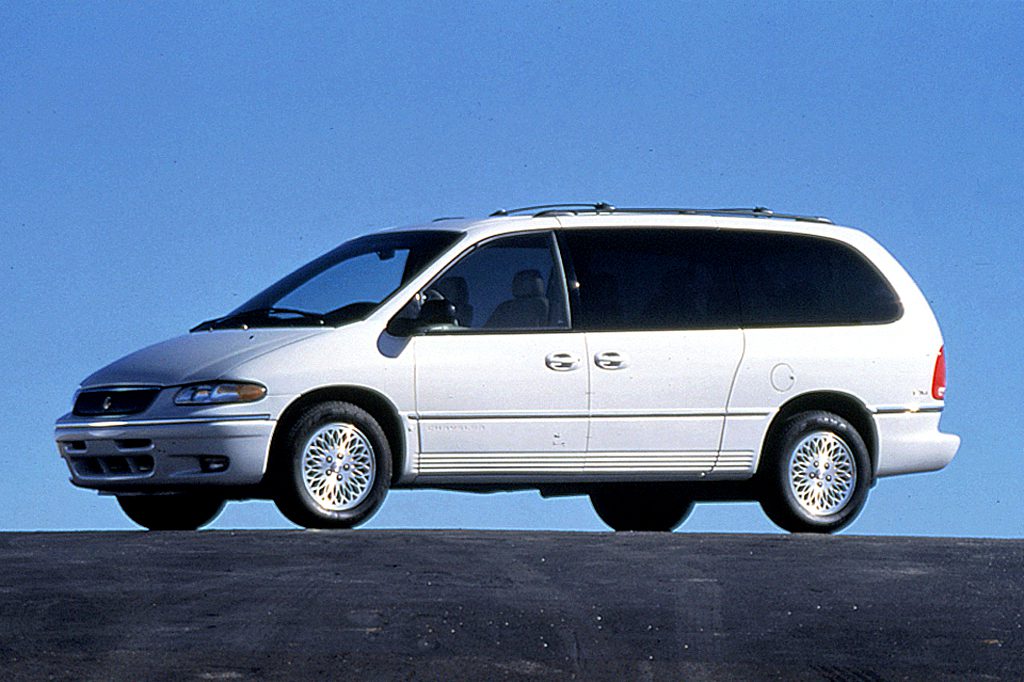 1996 Chrysler Town & Country LXi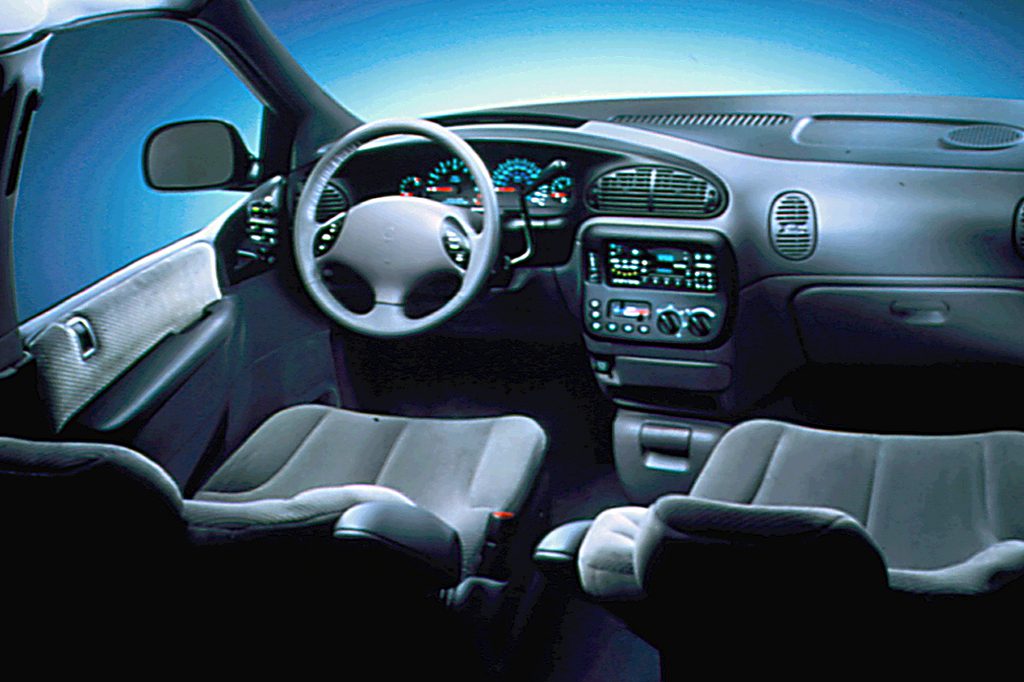 1996 Chrysler Town & Country interior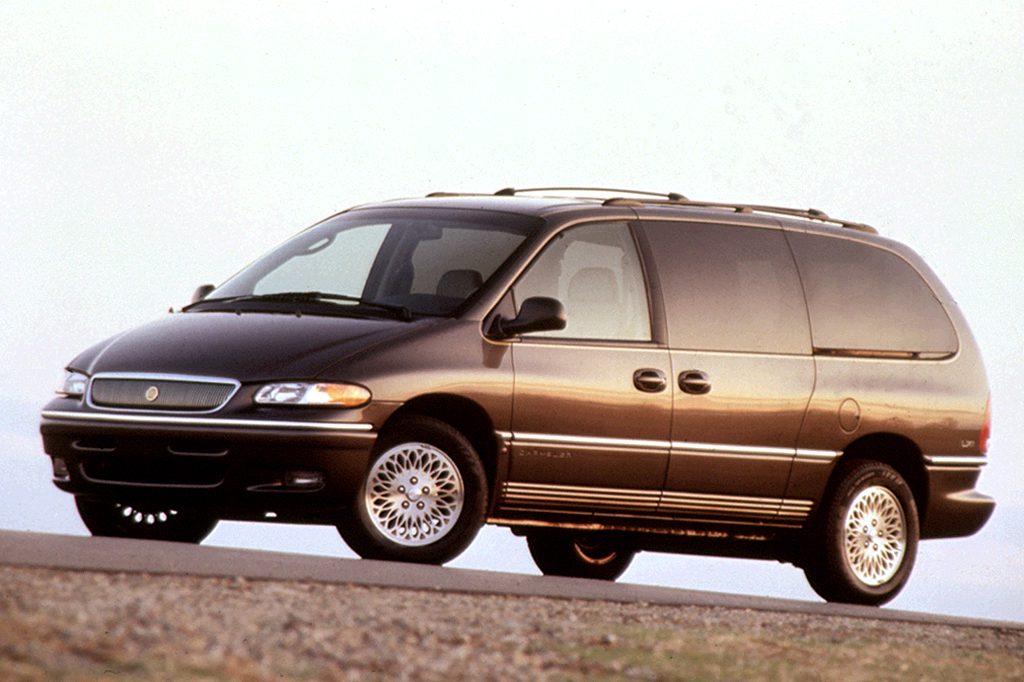 1997 Chrysler Town & Country LXi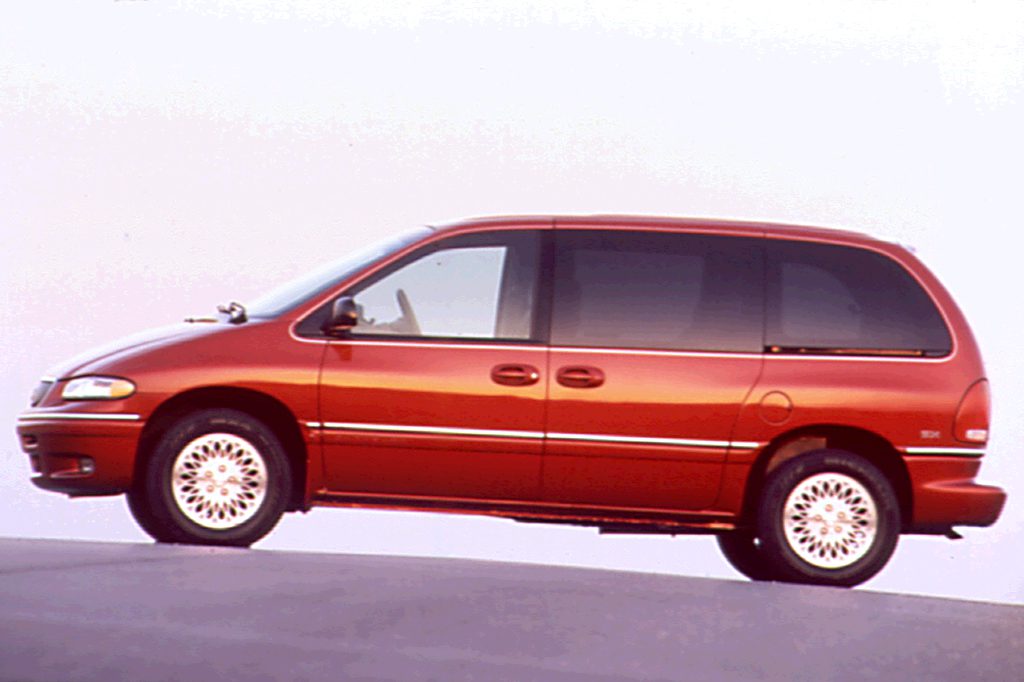 1997 Chrysler Town & Country SX
Pros:

Acceleration (3.8-liter)
Antilock brakes
Passenger and cargo room
Ride

Cons:
On the road, Chrysler's minivans feel like big cars. Ford's Windstar and the latest GM minivans also are tempting, but Chrysler deserves to hang on to its title of best all-around buy. All of the Town & Country's extras are appealing, but of course a Dodge Caravan or Plymouth Voyager offers most of the same features, for fewer dollars.
Overview
In the spring of 1995, Chrysler issued a dramatically redesigned Town & Country–and equivalent Dodge Caravan/Plymouth Voyager–as early 1996 models. Meeting 1998 federal passenger-car safety standards, the new Town & Country could be ordered with an optional sliding door on the driver's side–a "first" for minivans. Three versions went on sale: a standard-wheelbase (113.3-inch) LX; a base model on the long (119.3-inch) wheelbase; and a top-of-the-line LXi, also on the longer wheelbase. Base and LX minivans got a 3.3-liter, 158-horsepower V6 engine. A 166-horsepower, 3.8-liter V6 went into the LXi, and was optional for its mates. Both engines drove a 4-speed automatic transmission. All models offered 7-passenger seating, including two front bucket seats and a 3-place rear bench. Base and LX models had a 2-place middle bench; LXi, twin center buckets. Center and rear benches had new "Easy Out" built-in rollers. Dual integrated child safety seats were optional on models with a center bench seat and cloth upholstery. Even in base form, the Town & Country's long list of standard equipment included dual airbags and antilock braking, plus air conditioning with dual controls, cruise control, and tinted glass.
Yearly Updates
1997 Town & Country
Permanent all-wheel drive arrived as an option for '97 on long-wheelbase minivans, and AWD models got 4-wheel disc brakes. Front-drive minivans gained a new traction control system, which works at low speeds to prevent wheel slippage. All 1997 models got the extra driver-side sliding door. The lineup now included a short-wheelbase SX model and two long wheelbase models: the LX and LXi. The 3.8-liter engine was standard on the LXi and optional on the others.
1998 Town & Country
Town & Country got a new look with an open grille and winged emblem for '98. The new grille features new headlights that offer better illumination. Also, the 3.8-liter V6 gained 14 horsepower for a total of 180.
1999 Town & Country
The middle bench seat was dropped for '99, and a child seat was now available in one of the two reclining middle-row buckets. Other additions included a small cargo net between the front seats and 16-inch chrome alloy wheels on the Limited.
2000 Town & Country
Regular-length minivans were dropped for 2000, leaving only extended-length models, with new interior and exterior colors. All models seated seven and had sliding doors on both sides. A new Rear Seat Video entertainment system, with VCR and 6.4-inch display screen, could be dealer-installed.