Midsize SUV; Built in USA
longitudinal front-engine/rear- or 4-wheel drive
Good condition price range: $2,700 – $5,500*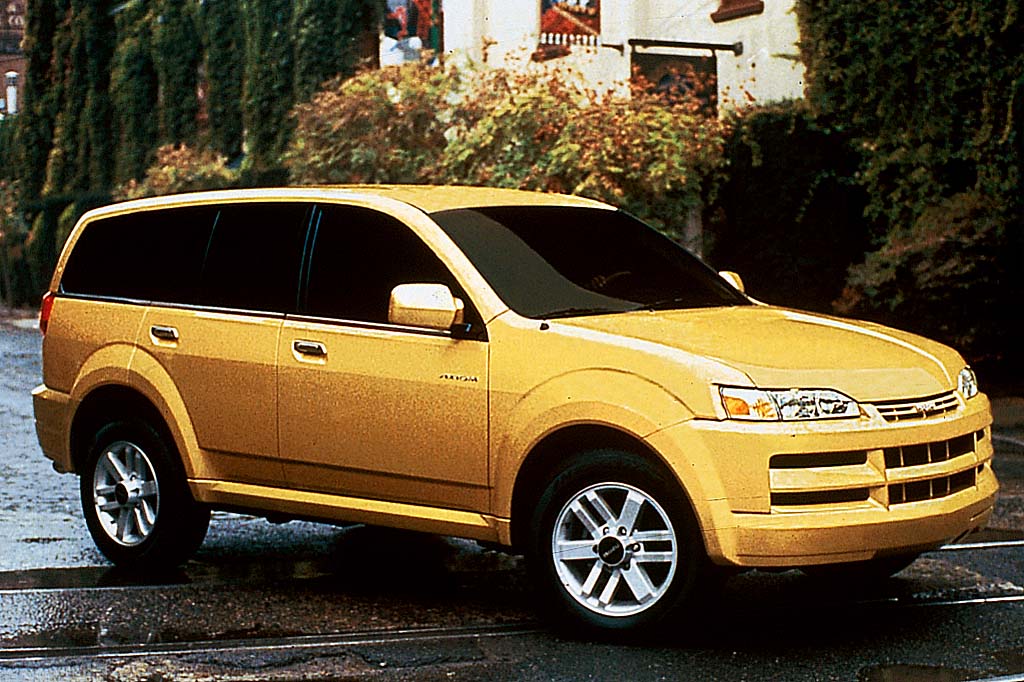 2002 Isuzu Axiom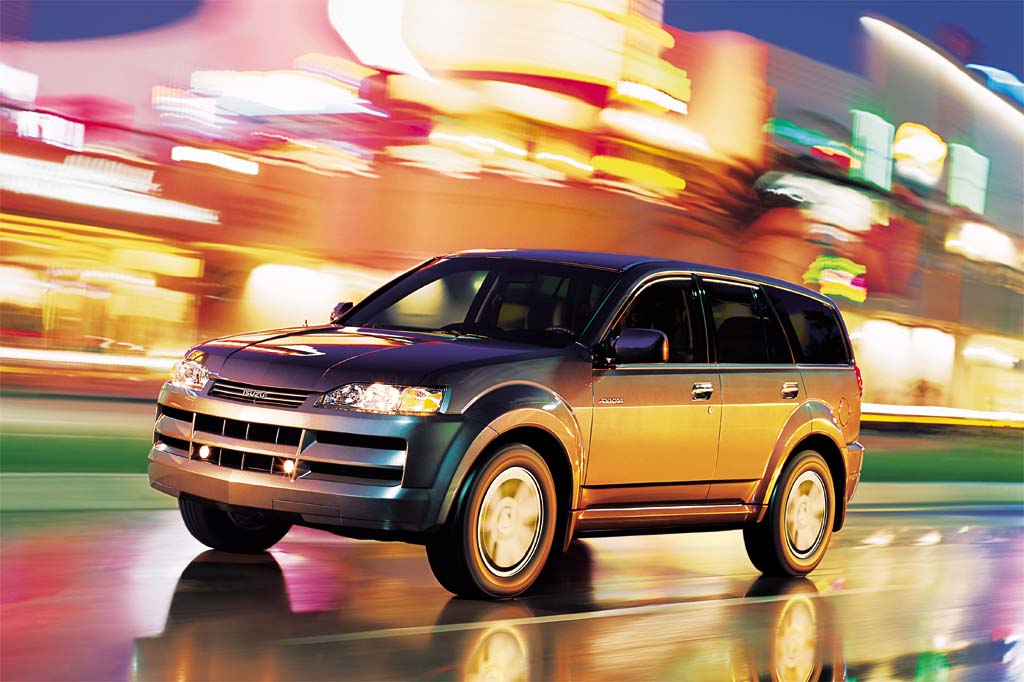 2002 Isuzu Axiom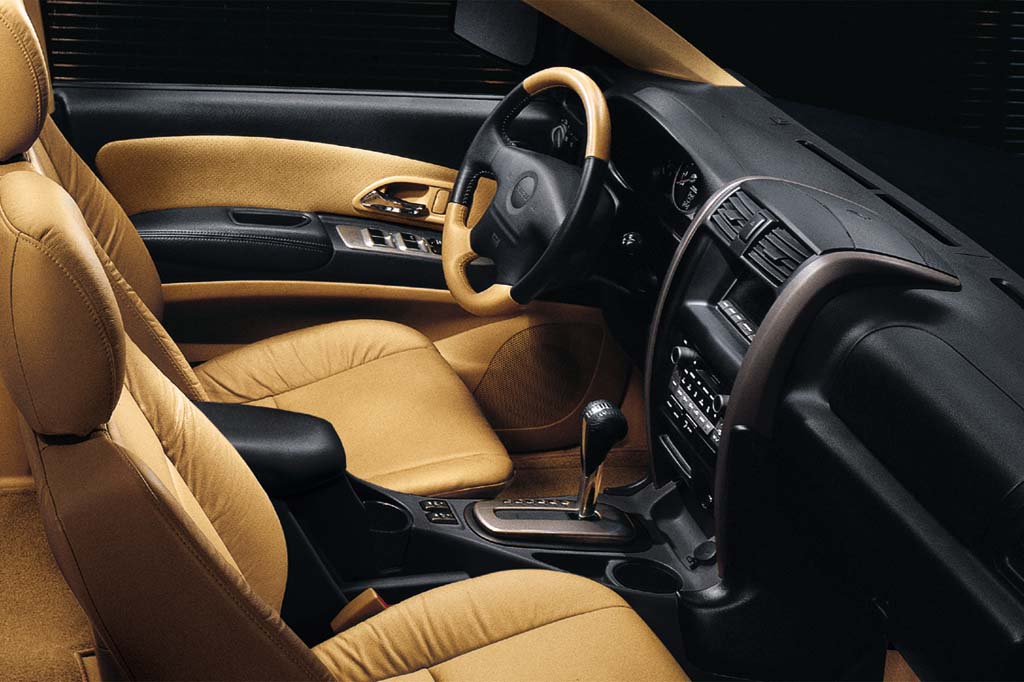 2002 Isuzu Axiom interior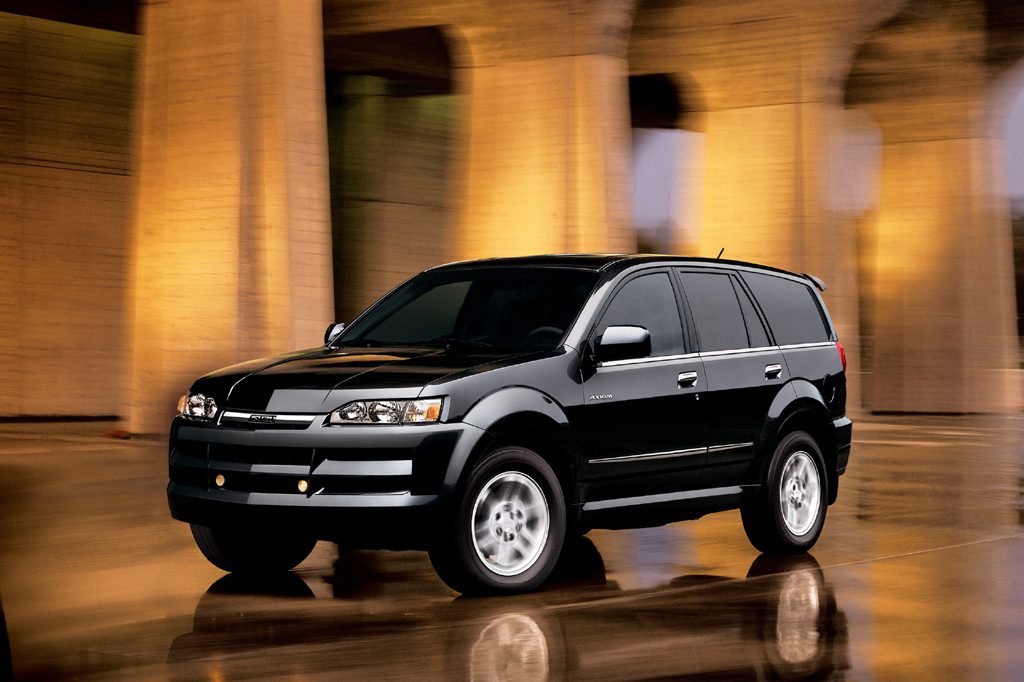 2004 Isuzu Axiom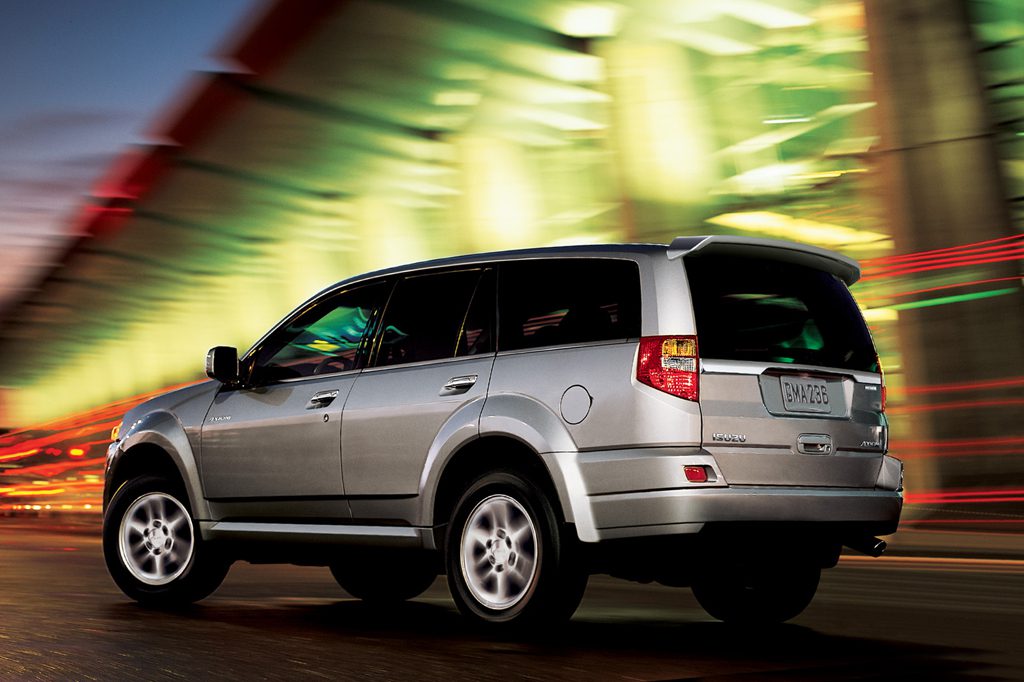 2004 Isuzu Axiom
Pros:
Cons:

Control layout
Seat comfort
Ride
Underwhelming is the word for Isuzu's Axiom. Beneath its edgy styling, the Axiom is troublingly trucky and trails any number of car-based "crossovers" for value, refinement, performance–and even utility. Lack of third-row seating is another drawback these days, for a midsize SUV. Because Axiom sales have been snail-paced, prices may be low.
Overview
Isuzu placed a sleeker body on its midsize Rodeo SUV chassis and installed a larger V6, to create the Axiom for 2002. Axioms were offered in base and uplevel XS trim levels. They shared a 3.5-liter V6 from Isuzu's recently-retired Trooper SUV. A four-speed automatic was the only transmission.
Axioms were available with rear-wheel drive or with Isuzu's Torque On Demand four-wheel drive, which can be left engaged on dry pavement and included low-range gearing. Although Axioms shared the Rodeo's wheelbase, they were six inches longer and about 1.6 inches taller. The Axiom's body was considerably curvier.
Side airbags were unavailable, but antilock braking was standard. Also included were 17-inch alloy wheels and Isuzu's Intelligent Suspension Control, which was basically electronically managed shock-absorber damping. Axioms with four-wheel drive had rear disc brakes instead of drums.
The XS upgraded the base model with fog lamps, a sunroof, heated front seats, and leather upholstery. Axiom rivals included the Dodge Durango, Ford Explorer, GMC Envoy, and Toyota Highlander.
Yearly Updates
2003 Axiom
An antitheft ignition system and revised interior trim were its only changes for 2003. A rear spoiler was available for the XS model.
2004 Axiom
Revisions to its V6 engine gave the Axiom an additional 20 horsepower for 2004. Operating with direct injection and variable valve timing, the new 3.5-liter V6 promised improved fuel economy and performance.
Intelligent Suspension Control was standard on all except the two-wheel-drive S model. During the 2004 model year, a tire-pressure monitor was expected to become standard.