Sporty/performance car; Built in Japan
transverse front-engine/front-wheel drive
Good condition price range: $5,000 – $12,800*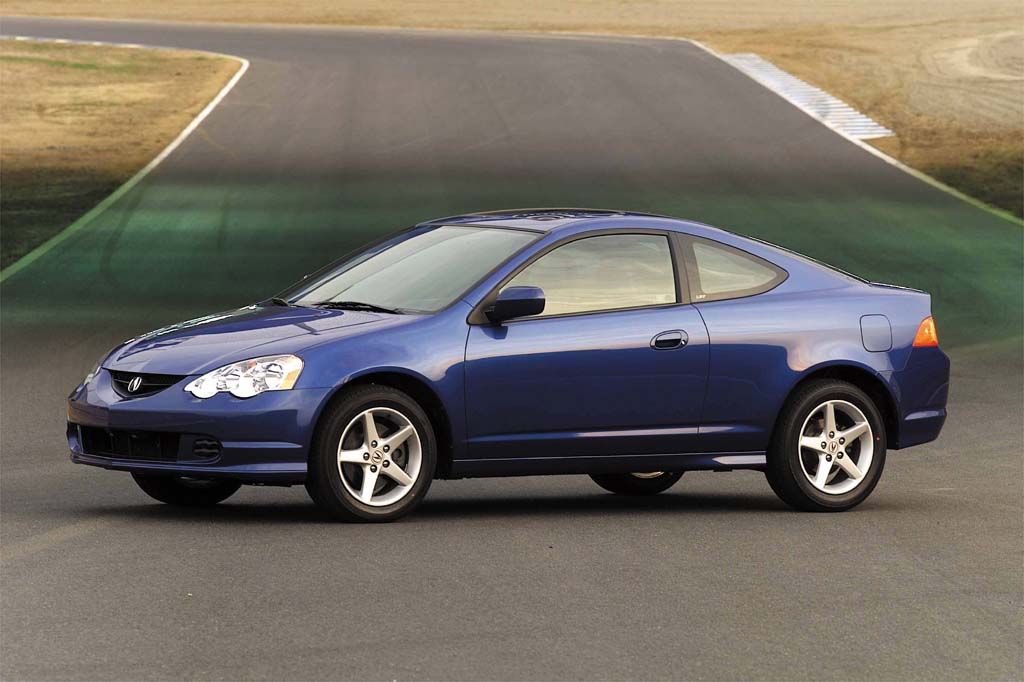 2002 Acura RSX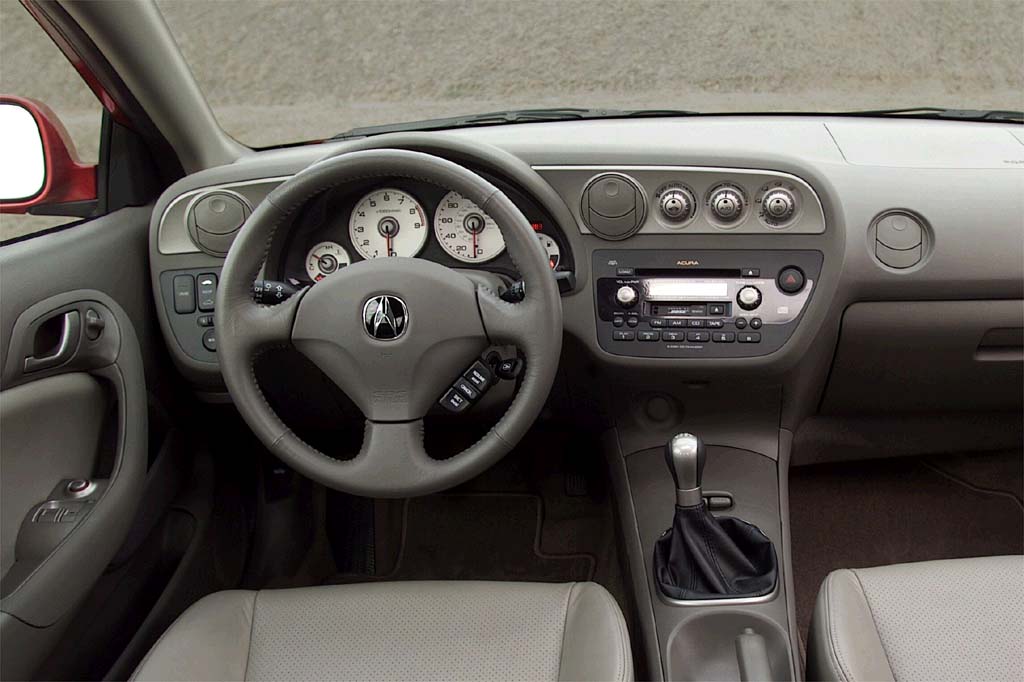 2002 Acura RSX interior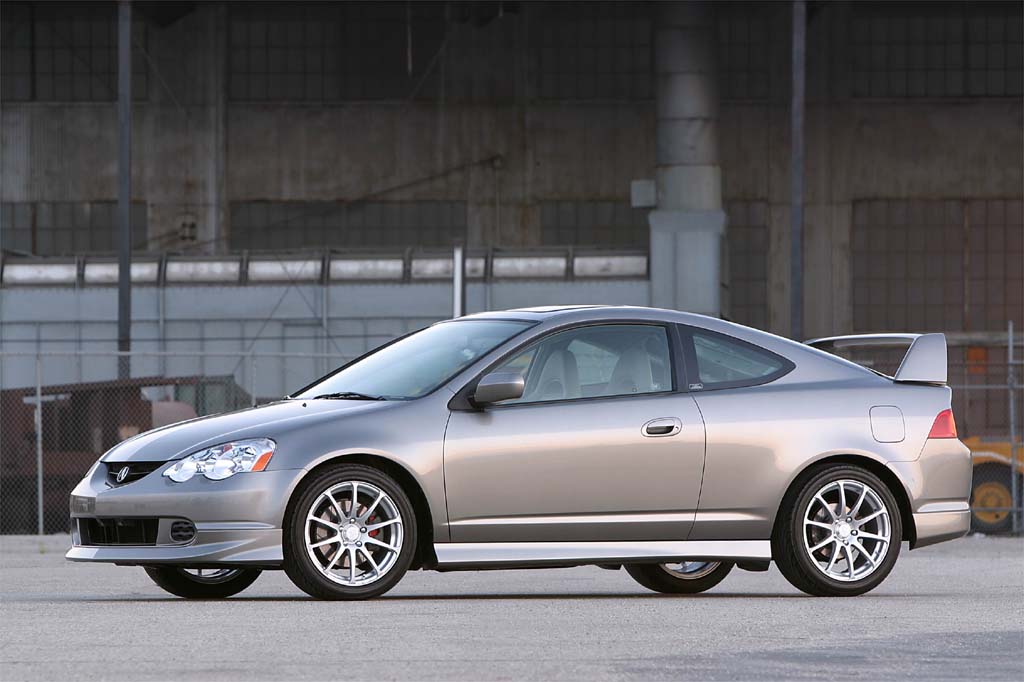 2003 Acura RSX Type S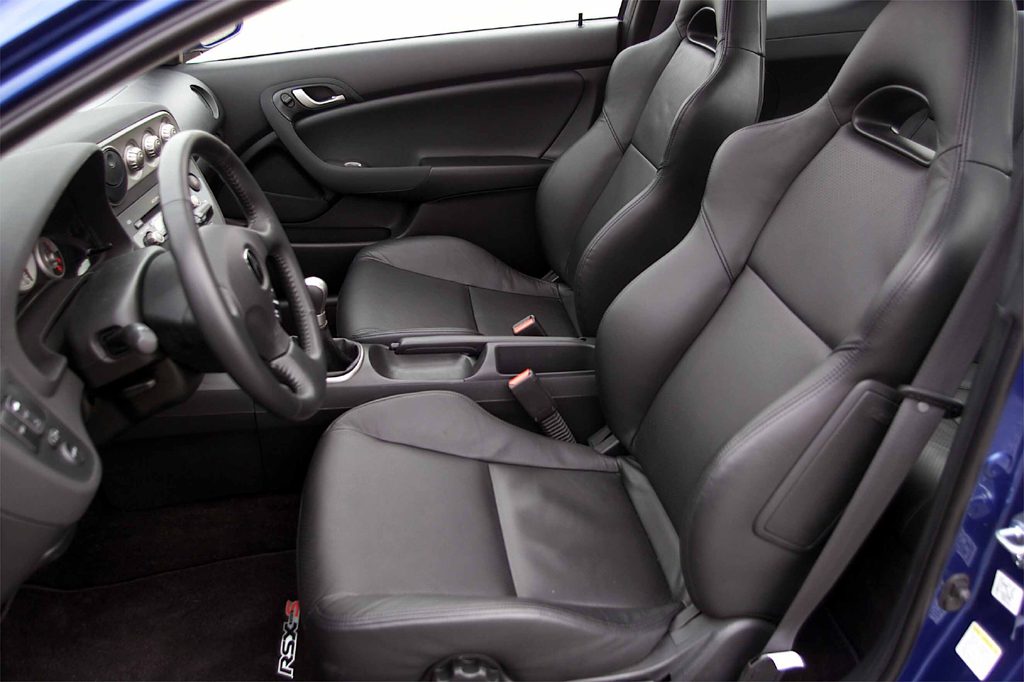 2004 Acura RSX interior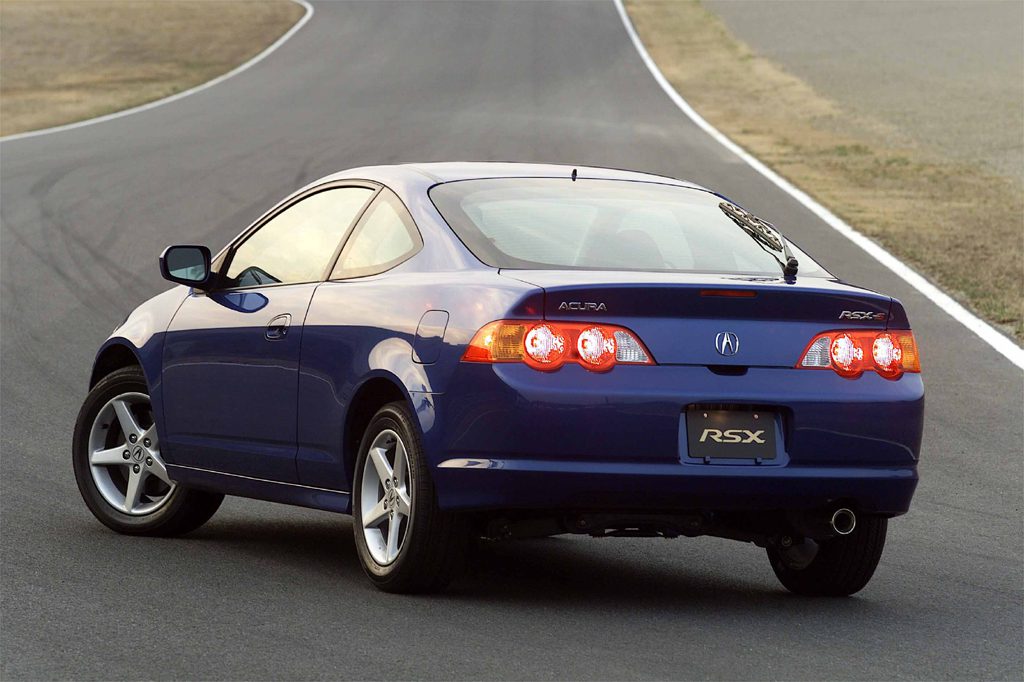 2004 Acura RSX
Pros:

Acceleration
Instruments/controls
Steering/handling

Cons:

Noise
Rear-seat entry/exit
Rear-seat room
The fun-to-drive RSX was priced competitively when new, but fairly strong resale value keeps secondhand prices on the high side. The base version delivers most of the Type-S's thrills for slightly fewer dollars, This Acura is better executed than its primary rivals, the Eclipse and Celica, though its high-strung engine may not appeal to those seeking relaxed day-to-day transportation.
Overview
Introduced for 2002, the front-drive RSX replaced Acura's entry-level Integra. Though similar in dimensions, the RSX featured new styling and promised more power. The new model came only as a two-door hatchback coupe, whereas the Integra had been offered in coupe and sedan body styles.
Acura's RSX came in both base and sportier, performance-oriented Type-S trim. Each used a 2.0-liter four-cylinder engine. The 160-horsepower base model could have a five-speed manual or optional five-speed automatic transmission. In the Type-S, the engine made 200 horsepower and was available only with a six-speed manual gearbox. The Type-S had a firmer suspension, but the same 16-inch wheels and tires as the base model.
Both versions included antilock four-wheel disc brakes and front side airbags, plus automatic climate control and a sunroof. Leather upholstery was standard in the Type-S and optional for the base RSX.
The Type-S also contained an in-dash CD changer.
Competitors included sport coupes like the Mitsubishi Eclipse and Toyota Celica, as well as the Mini Cooper and Volkswagen New Beetle. Acura is Honda's luxury/premium division.
Yearly Updates
2003 RSX
Except for one new paint color, the RSX coupe was unchanged for 2003.
2004 RSX
Heated mirrors became standard for 2004, but other changes were few.
2005
Freshened styling, sporty-model upgrades, and 10 more horspower for the Type-S model mark Acura's entry-level car for 2005. The Type-S also gets a standard rear spoiler and 17-inch wheels for '05. Both trim levels get revised suspension, steering, and brakes, plus a minor facelift, more heavily bolstered front seats, and extra interior accents in chrome and faux titanium.
2006 RSX
No significant changes for 2006 RSX.