Premium large SUV; Built in Austria
longitudinal front-engine/all-wheel drive
Good condition price range: $20,500 – $49,000*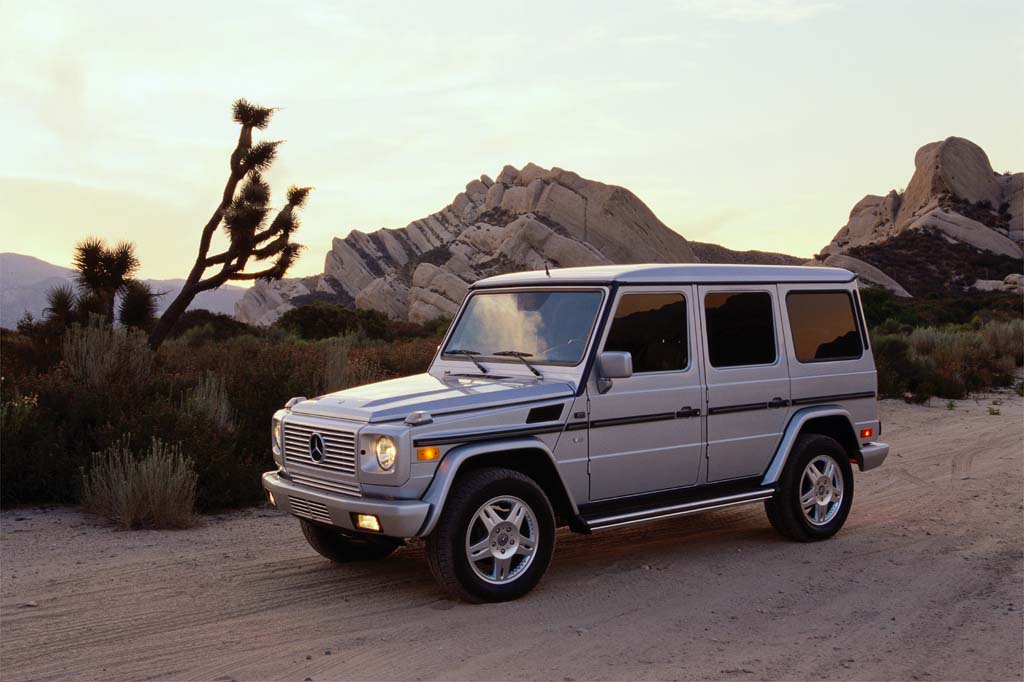 2002 Mercedes-Benz G500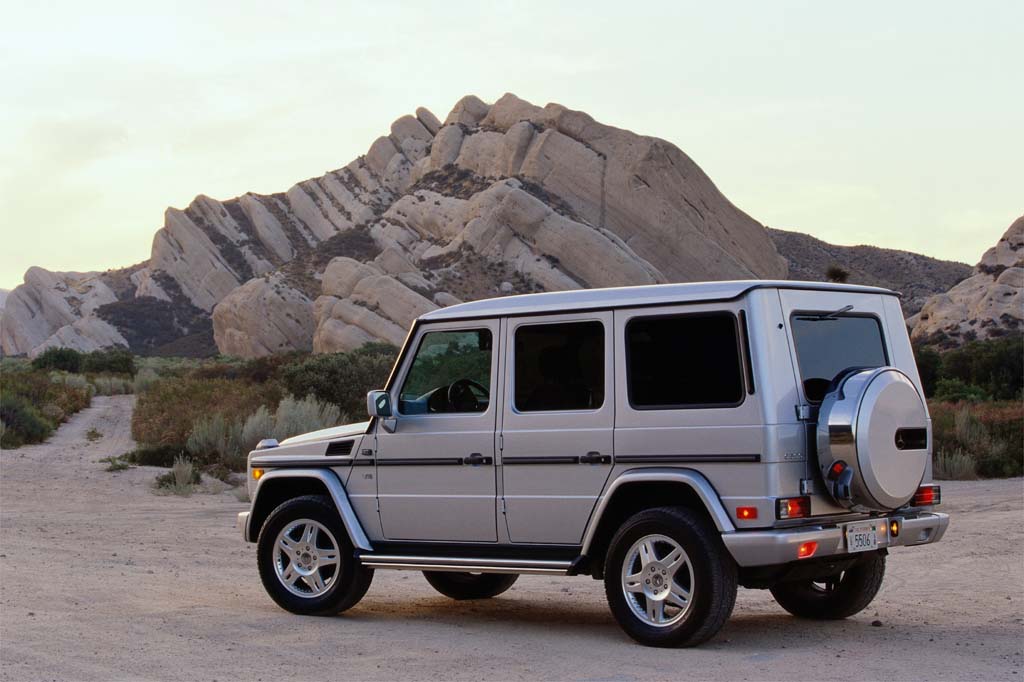 2002 Mercedes-Benz G500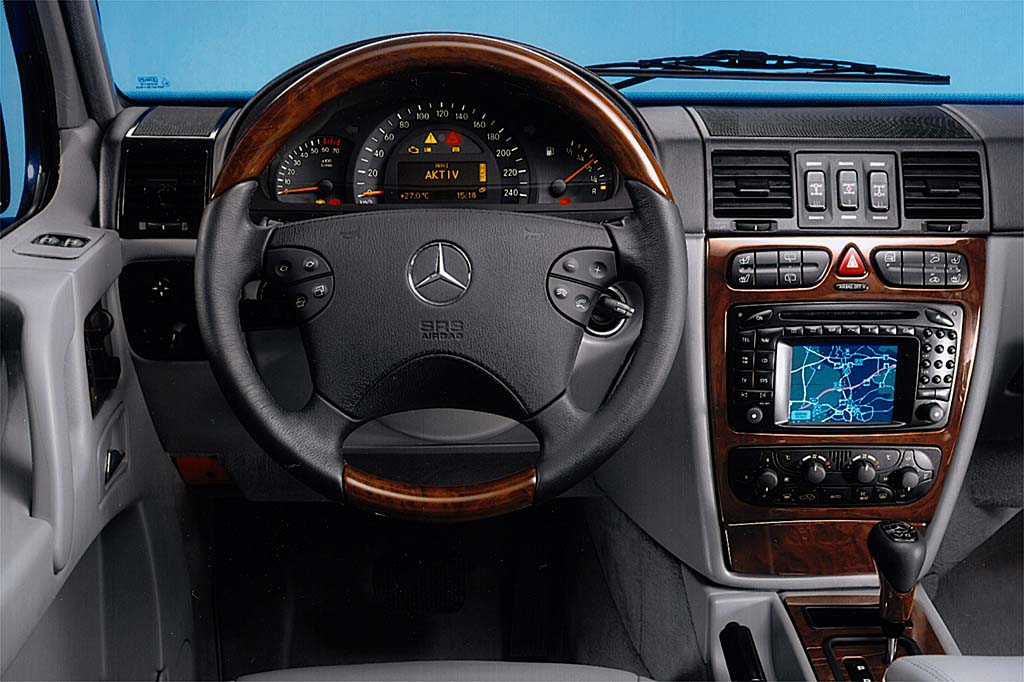 2002 Mercedes-Benz G500 interior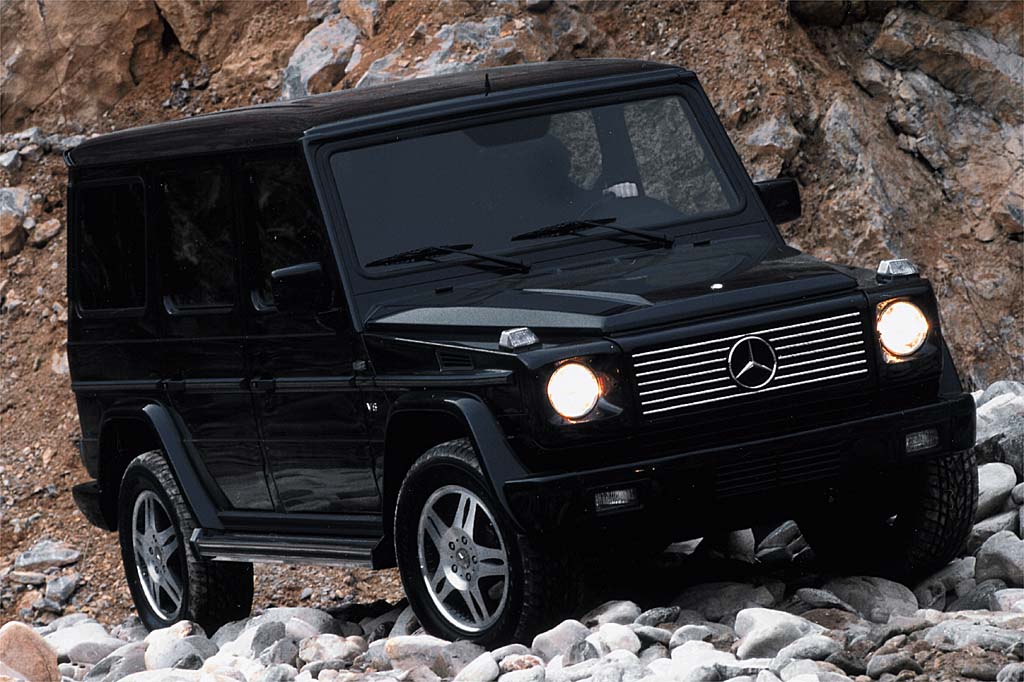 2002 Mercedes-Benz G500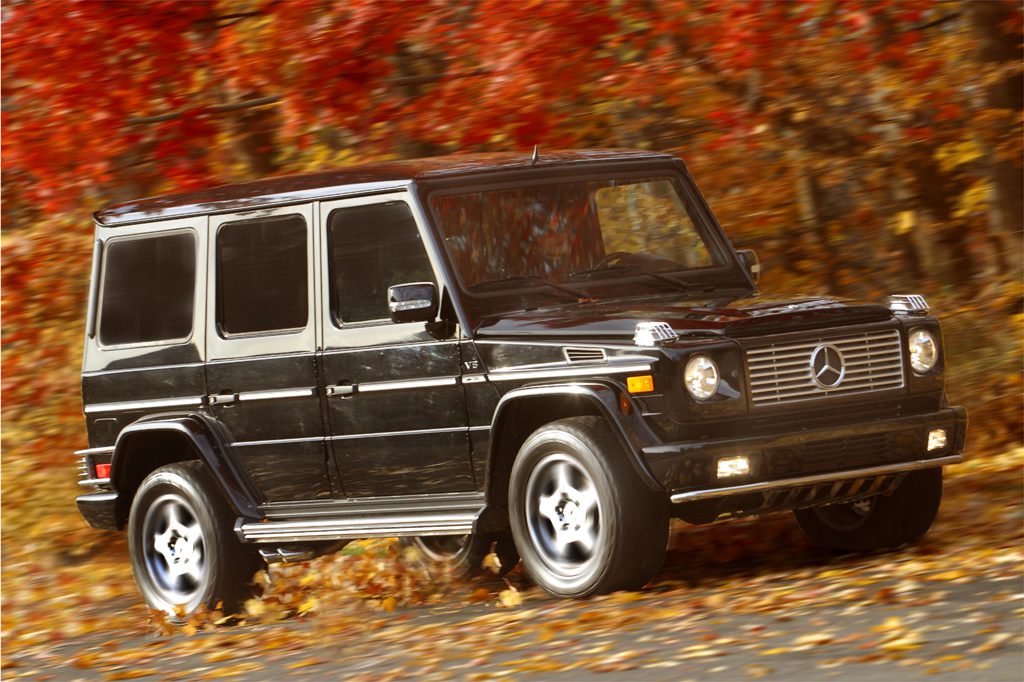 2004 Mercedes-Benz G-Class
Pros:
Cons:

Entry/exit
Fuel economy
Rear visibility
Steering feel
As a private import, the G-Class had achieved some celebrity cachet, which is one reason Mercedes dealers began selling it. Nevertheless, this old soldier suffers too many lapses for what it costs–including big gaps around the doors that partly expose the latches, creating a tempting target for thieves with slim-jims. Yes, the G-Class is very capable off-road, but other big luxury SUVs–including Mercedes' own M-Class–offer far better everyday comfort, refinement, and performance, often for far less money.
Overview
Mercedes added a second SUV to its U.S. line for 2002. It was a back-to-basics design, initially created for the German army in the 1970s, and little-changed since.
Known informally as the G-Wagen–short for the German term Galaendewagen ("cross-country vehicle")–the G500 was previously available in the U.S. only through private importers. Mercedes-Benz marketed it as a premium luxury SUV with a $73,165 base price. Private import versions had gone for $125,000 or more.
Sized for all-terrain work, the G500 was the shortest and narrowest full-size SUV–a Toyota Land Cruiser was 9 inches longer and 7 inches wider. The G500 used a 292-horsepower V8, five-speed automatic transmission, and all-wheel drive with low-range gearing that could be engaged on-the-fly at up to 15 mph. Its front, center, and rear differentials could be locked up for maximum grip.
Like Mercedes' midsize M-Class SUV, the G500 had body-on-frame construction, traction/antiskid control, and antilock four-wheel disc brakes with brake assist. Side torso or curtain airbags were not available. It did have 18-inch alloy wheels, wood/leather interior trim, heated front and rear seats, 10-way power memory front seats, automatic climate control, and a CD changer.
Also included were Mercedes' TeleAid assistance service, and the company's COMAND dashboard screen controlling a standard navigation system. Brush gauges and a voice-activated portable cell phone were among the few options.
Mercedes was limiting U.S. sales to 1000-2000 per year. Rivals included the Acura MDX, Lexus LX 470, and Mercedes-Benz's own M-Class.
Yearly Updates
2003 G-Class
A new high-performance model was the big news for this European-sourced SUV. Joining the G500 with its 292-horsepower 5.0-liter V8 was the new G55 AMG version, with a 349-horsepower 5.4-liter V8 and an extra 51 pound-feet of torque. AMG is Mercedes' in-house performance division.
Like Mercedes' U.S.-built M-Class SUVs, both G-Wagens had a five-speed automatic transmission. The G55 added wider tires on special AMG wheels, dual side-exit exhaust pipes, fender flares, a front brush bar, rear chrome load steps, unique gauges, and uprated leather trim.
2004 G-Class
This year, the previously optional rear-obstacle-detection system and the Harman/Kardon premium audio system became standard on G-Class models.
2005 G-Class
More power for the performance model marks 2005 for this truck-type luxury SUV. The G55 from Mercedes' AMG performance division has a 469-hp supercharged 5.4-liter V8. The previous G55 had 349 hp.
2006 G-Class
No significant changes for the 2006 G-Class.