Compact car; Built in Japan
4-door sedan
4-door wagon
transverse front-engine/front- or all-wheel drive
Good condition price range: $2,500 – $17,000*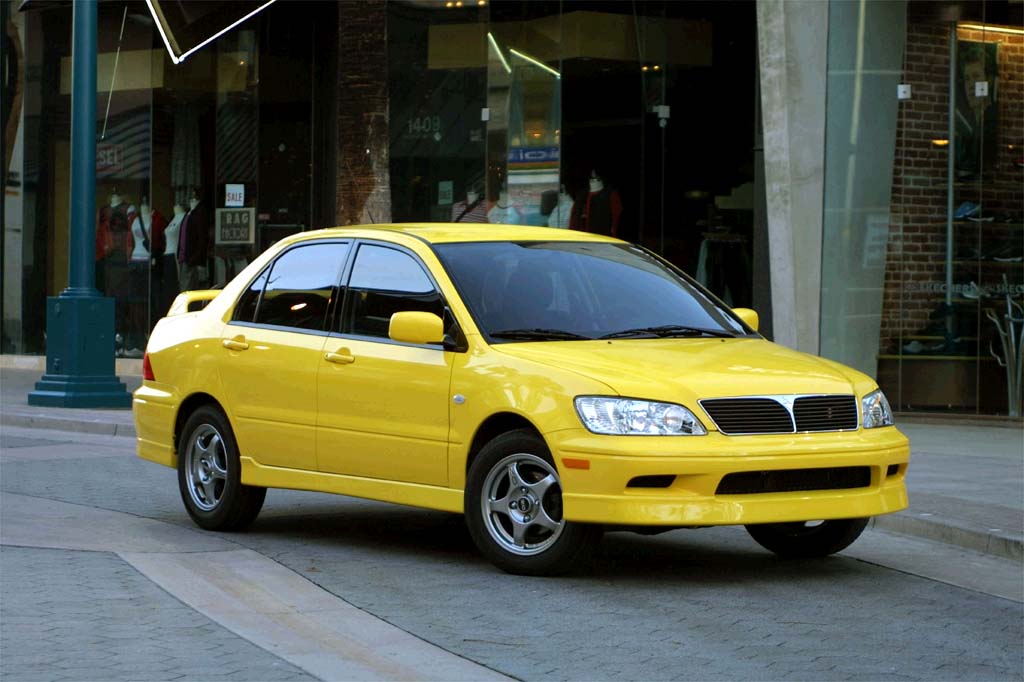 2002 Mitsubishi Lancer OZ 4-door sedan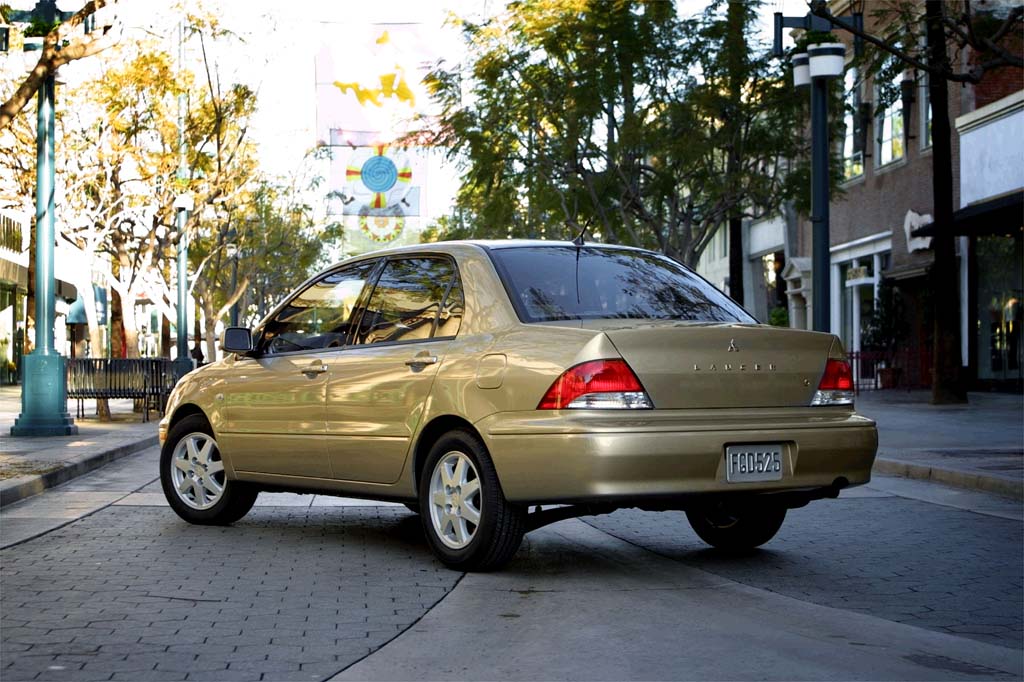 2002 Mitsubishi Lancer LS 4-door sedan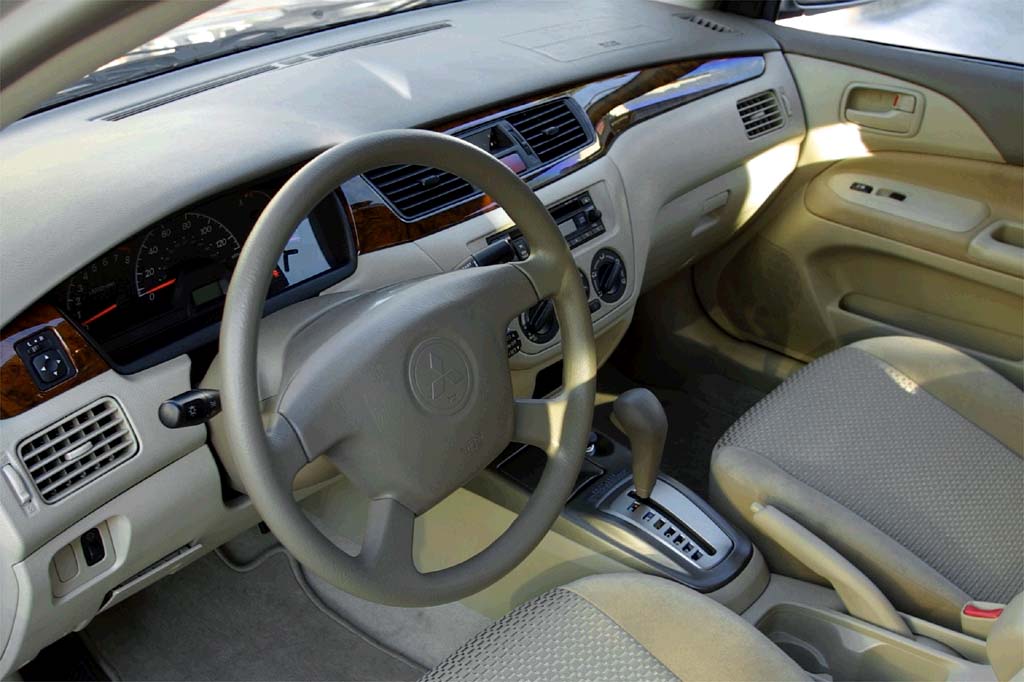 2002 Mitsubishi Lancer interior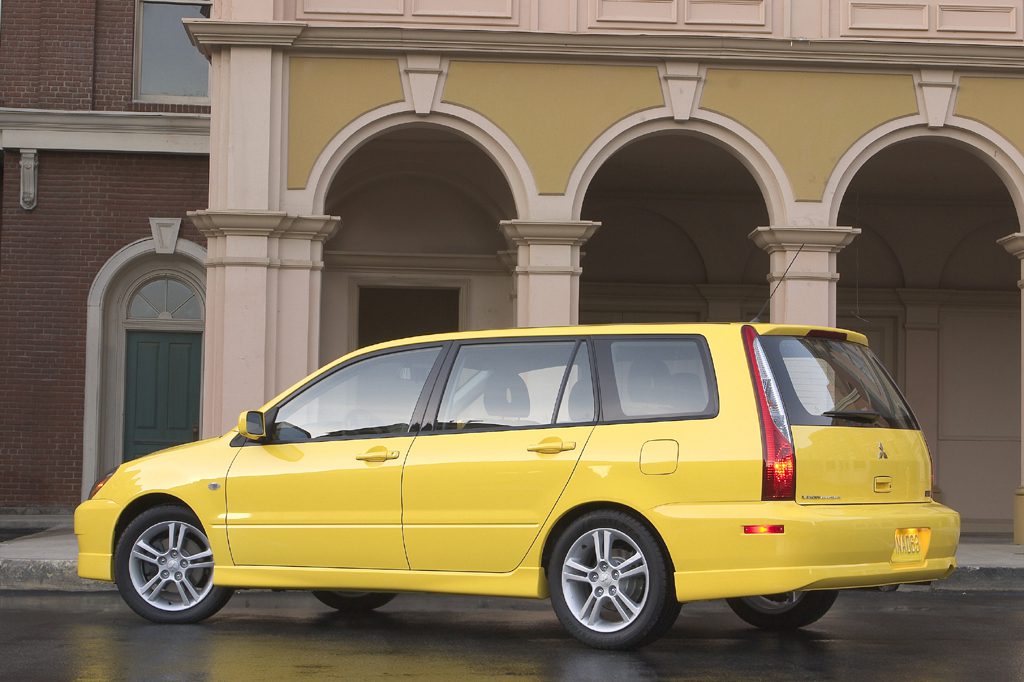 2004 Mitsubishi Lancer Sportback 4-door hatchback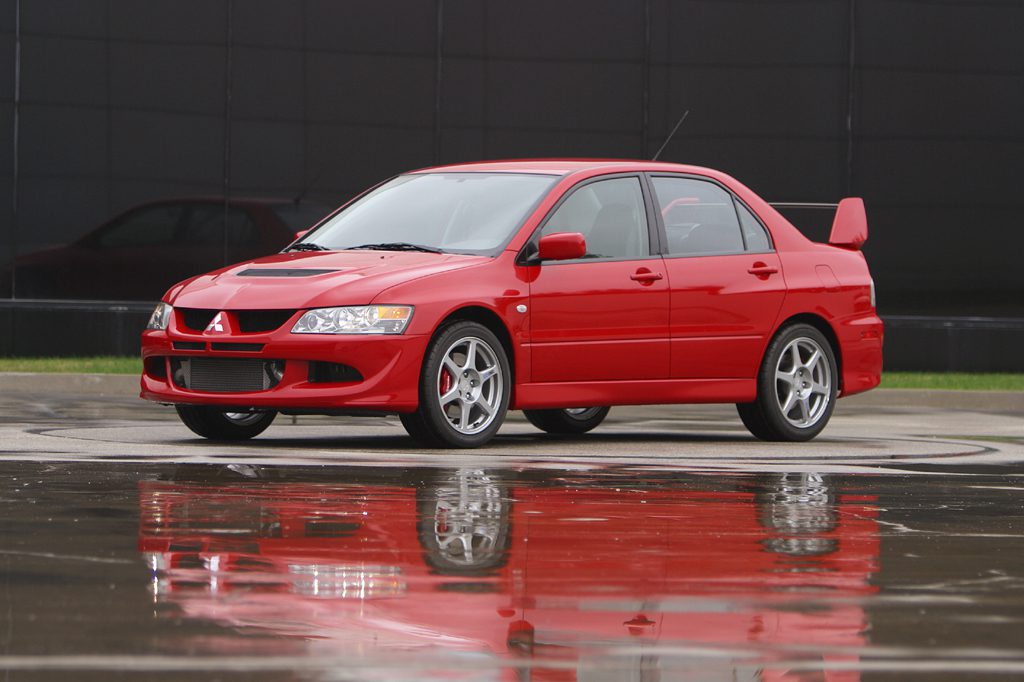 2004 Mitsubishi Lancer Evolution 4-door sedan
Pros:

Acceleration (Evolution)
Fuel economy
Steering/handling (2.4 liter, Evolution)

Cons:

Acceleration (2.0 liter)
Noise (Evolution)
Ride (Evolution)
Tepid acceleration with the base engine is the Lancer's only big fault, but mainstream models offer little to lure buyers away from higher-profile rivals like the Ford Focus and Honda Civic. Subpar resale value, on the other hand, translates to moderate used-car prices. Delivering rowdy fun, the Evolution chased Subaru's WRX for the hearts and minds of the performance-minded, fast-and-furious crowd.
Overview
New for 2002, this subcompact sedan was offered in base ES, midrange LS, and sporty O-Z Rally models. Mitsubishi competed against the Ford Focus, Honda Civic, Toyota Corolla, and Volkswagen Jetta/Golf.
All Lancers shared a 120-horsepower four-cylinder engine, with manual or automatic transmission. Automatic was standard on the LS, along with remote keyless entry, cruise control, and 15-inch alloy wheels instead of the ES's steel 14-inch wheels. Antilock braking and front side airbags were available only on the LS, where they were grouped into an option package.
Inspired by Mitsubishi's Lancer Evolution VII professional competition rally racer, the O-Z came with 15-inch O-Z brand alloy wheels, aero body trim, white-faced gauges, and metal-look interior trim.
Yearly Updates
2003 Lancer
Lancer started 2003 by gaining a sunroof option, as Mitsubishi prepared to add a hot all-wheel-drive turbo model at midseason. Mainstream ES, uplevel LS, and sporty O-Z Rally models had front-wheel drive. An automatic transmission was standard on the LS and optional for ES and O-Z models, in place of the manual gearbox. The new sunroof was available for LS and O-Z models.
Equipped with all-wheel drive, the new Evolution VIII packed a turbocharged four-cylinder that cranked out 271 horsepower. It also sported uprated brakes, with standard ABS, unique trim, a functional hood scoop, and special bulged-fender styling. A manual transmission was mandatory on the Evolution.
2004 Lancer
Fresh styling marked the 2004 Lancers, and a Sportback wagon body style became available for the first time. The Lancer's new front end was borrowed from the recently-introduced Evolution, and all sedans got revised rear styling.
A new 162-horsepower, 2.4-liter engine was introduced in a sporty new Ralliart sedan, as well as LS and Ralliart Sportback wagons. Antilock braking was optional for the LS sedan and standard on the Evolution, wagons, and Ralliart sedan. Front side airbags were standard in the Ralliart wagon, optional for LS models and the Ralliart sedan.
Ralliart models had 16-inch alloy wheels, a sport-tuned suspension, Evo-style front seats, and unique exterior/interior trim.
2005 Lancer
A smaller lineup and an additional high-performance model top the 2005 updates to Mitsubishi's Lancer. Wagon versions have been dropped for '05. Last year's LS versions have been dropped. The high-performance Evolution models–RS, VIII, and new-for-'05 MR–have all-wheel drive and a turbocharged 2.0-liter. For '05, all Evos have 276 hp, up 5. For 2005, the original Evo is redubbed Evolution VIII. The MR adds xenon headlights and pares pounds with an aluminum roof panel and lightweight BBS-brand forged-alloy wheels. The RS has less equipment and a lower price vs. the Evo VIII, and saves weight with thinner body sheetmetal and rear glass.
2006 Lancer
Freshened front-end styling tops 2006 updates to Mitsubishi's smallest cars. The high-performance Evolution models come in RS, IX, and MR designations. They are turbocharged and have 286 hp, an increase of 10 hp over 2005.