Premium sporty/performance car; Built in USA
longitudinal front-engine/rear-wheel drive
Good condition price range: $14,000 – $22,000*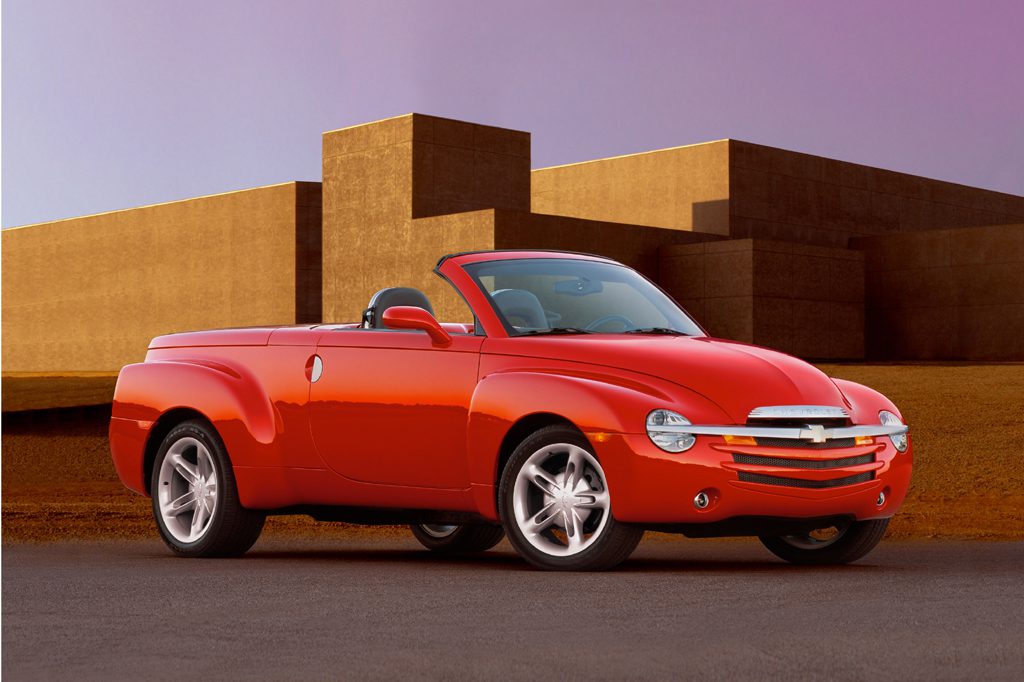 2005 Chevrolet SSR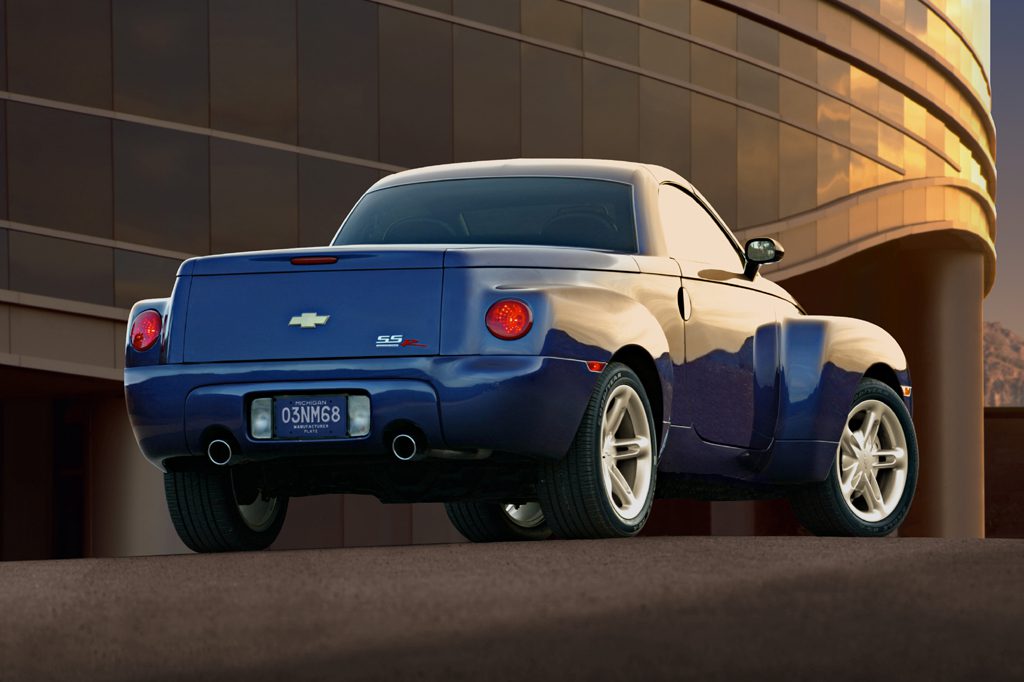 2005 Chevrolet SSR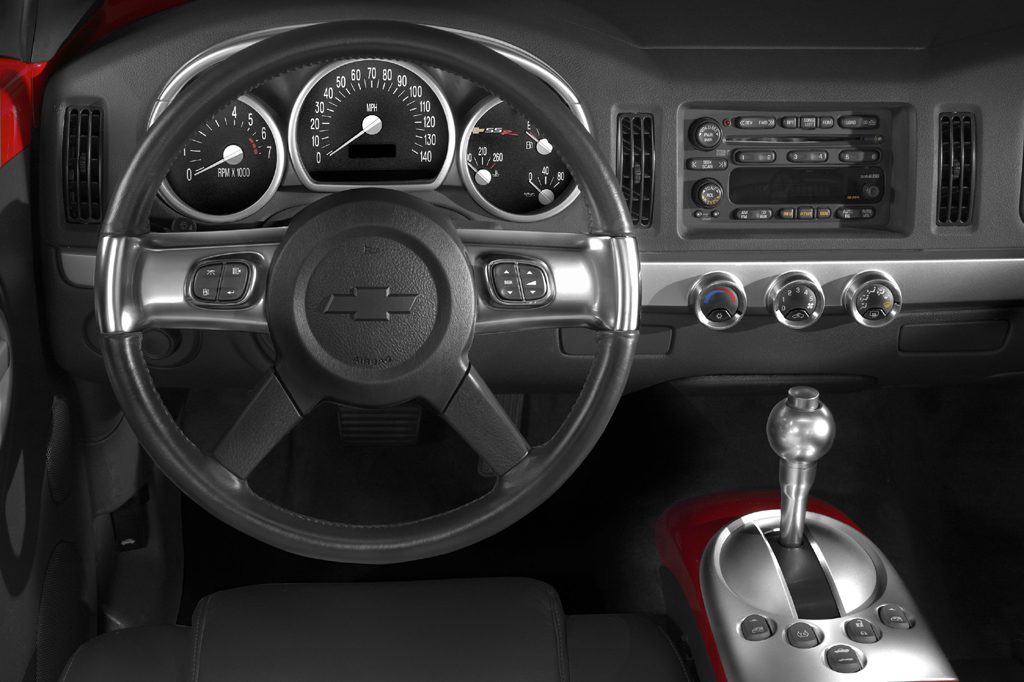 2005 Chevrolet SSR
Chevrolet's retro cruiser is high on style but low on refinement, delivering indifferent handling. It isn't really a pickup truck, though the cargo bed adds a measure of practicality that many two-seat convertibles lack. Early models in particular had quality problems and aren't high-performance vehicles, despite the throaty V8. Image is the SSR's primary draw, but the brawny 2005-06 V8 gives it the power to match the street-rod personality.
Overview
When it arrived as a late 2003 model, Chevrolet called SSR the "world's first convertible sport pickup truck." Based on the chassis of the TrailBlazer sport-utility vehicle, this limited-edition two-seater was essentially a rear-wheel-drive regular-cab compact pickup, with a metal top that powered into a well behind the seats. The unabashedly retro styling of the body-on-frame SSR was patterned after Chevrolet's 1947-53 pickup trucks.
A 300-horsepower V8 and four-speed automatic transmission comprised the sole powertrain. Antilock four-wheel disc brakes and traction control were standard. Wheels were 19-inch diameter in front, and 20-inch in back. Torso side airbags were standard, but curtain airbags were unavailable.
A rigid tonneau covered a cargo bed of approximately 3 x 5 feet. Loosely speaking, Chevrolet competed against its own Corvette and Ford's Mustang and Thunderbird, and later the Chrysler Crossfire convertible, but the SSR was in a class by itself.
Yearly Updates
2004 SSR
After a short initial run of 2003 models in the fall of 2002, SSR entered the 2004 season unchanged, except for additional color choices. Base price initially was $41,370, and an SSR could tow as much as 2500 pounds.
2005 SSR
A major power boost and available manual gearbox highlighted the 2005 season. Chevrolet exchanged the SSR's original 300-horsepower engine for a new 6.0-liter V8 that generated 390 horsepower and 405 pounds-feet of torque, working with either a six-speed manual or four-speed automatic transmission. New options included a cockpit wind blocker and an auxiliary gauge package. The Bose CD stereo could now play MP3 files.
2006 SSR
Engine outputs rose slightly this year, to 395 horsepower with an automatic transmission and 400 with the optional manual gearbox. In March 2006, after manufacturing fewer than 25,000, Chevrolet produced the last SSR.