Premium large SUV; Built in England
longitudinal front-engine/all-wheel drive
Good condition price range: $11,500 – $48,500*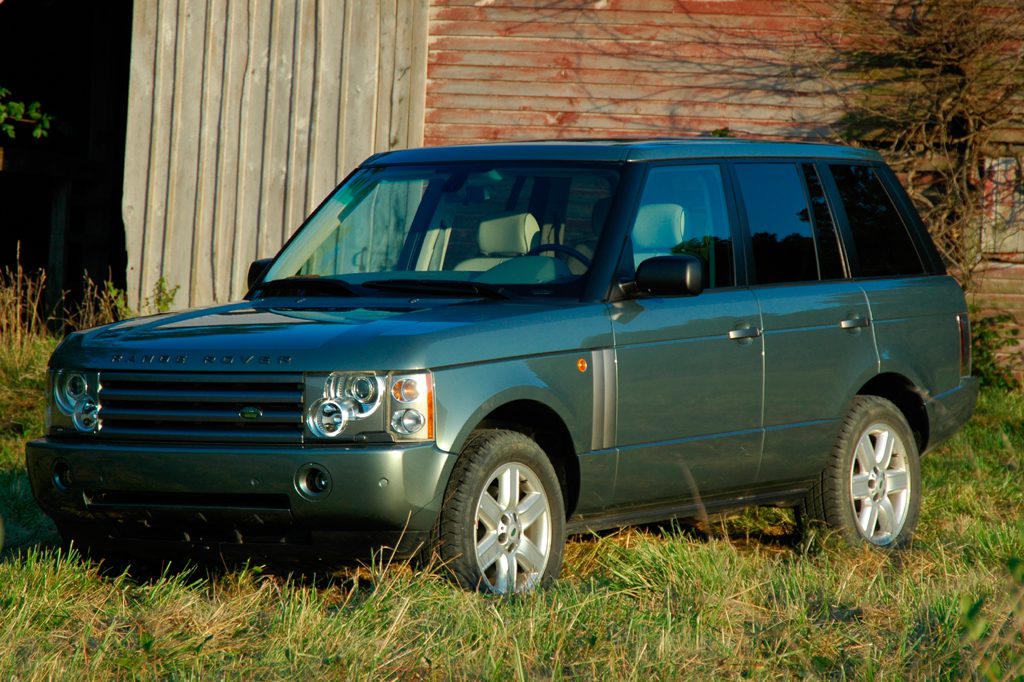 2005 Land Rover Range Rover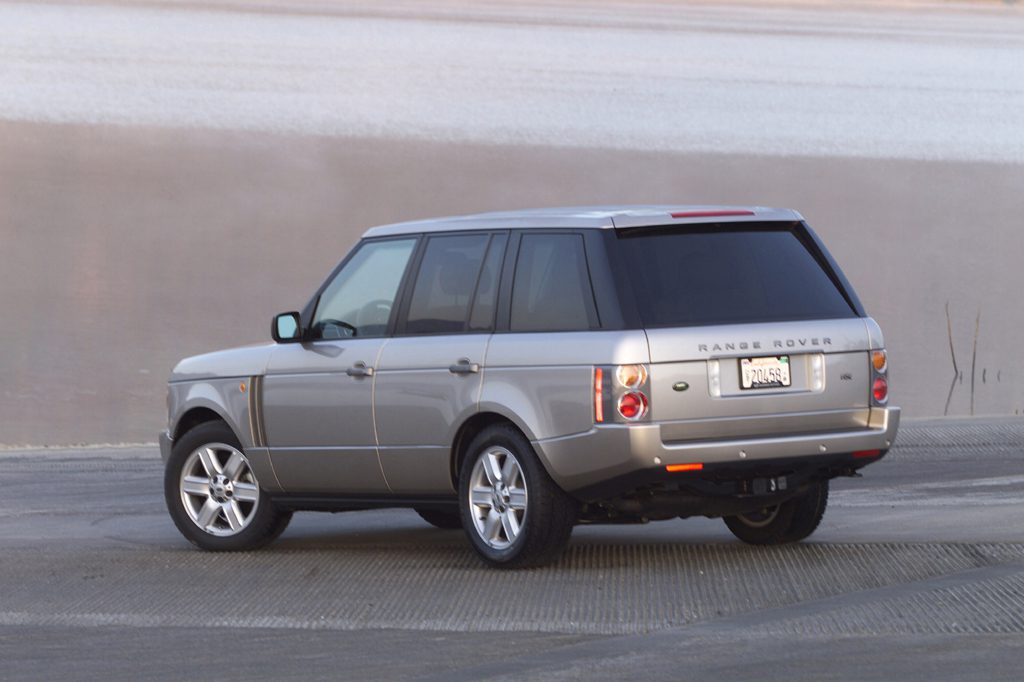 2005 Land Rover Range Rover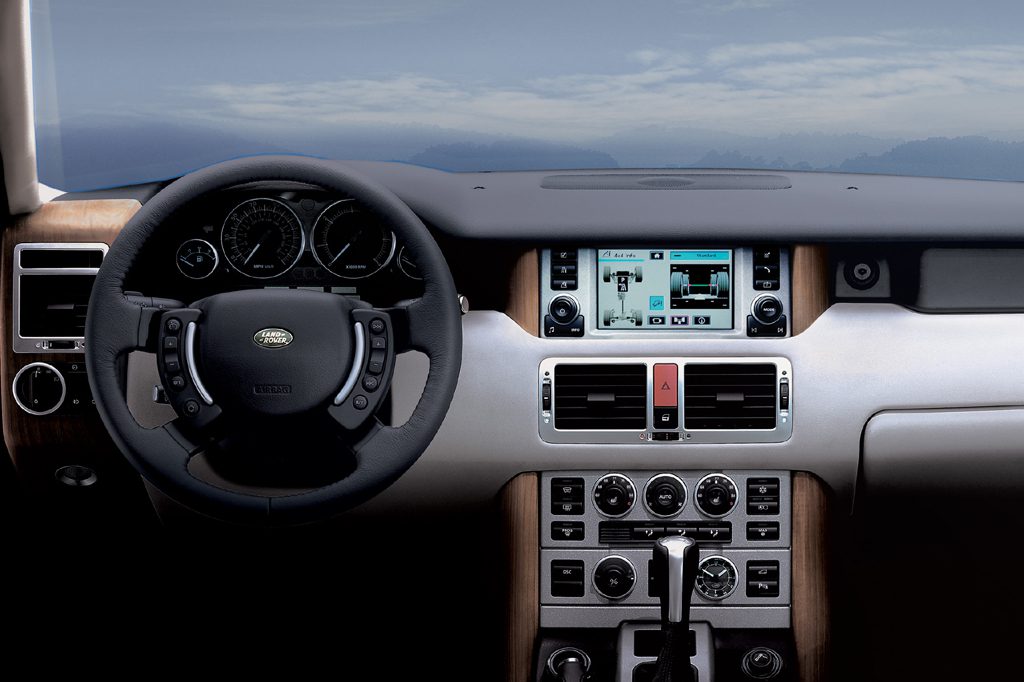 2005 Land Rover Range Rover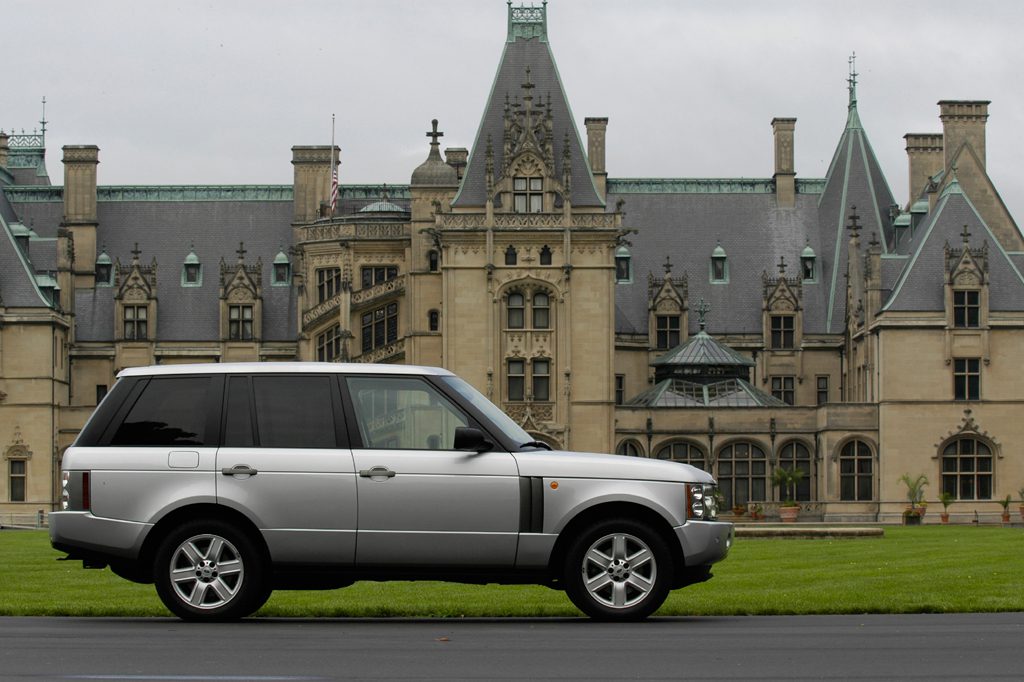 2005 Land Rover Range Rover
Pros:

Build quality
Interior materials
Passenger and cargo room
Ride

Cons:
The new-generation Range Rover is no less adept off-road than the old one, but pulls ahead for on-road competence and refinement. In fact, it stands out among luxury SUVs for the balance of on-road manners, off-road ability, and high-class accommodations. There's still nothing else like it–which is mostly what you pay for, new or used. For Range Rover's well-heeled buyers, little else will do, and updates polished its upper-crest credentials. Few rivals are as high-tech as this Range Rover, but many offer most of its features and capabilities for much less money. The Supercharged model adds real muscle–for a lot of additional dollars.
Overview
Land Rover replaced its aging luxury flagship sport-utility vehicle for 2003 with a redesigned Range Rover that was larger, more powerful, and more technically sophisticated.
Offered in a single HSE model, it marked only the third redesign in Range Rover's 31-year history. Furthermore, this was the first with unibody construction and all-independent suspension.
Wheelbase grew by 5.3 inches, and overall length by 9.2 inches. Curb weight rose 400 pounds. Intended to compete with both luxury sedans and high-end SUVs, the newly styled five-passenger Range Rover was developed largely under BMW, which sold Land Rover to Ford in 2000. Several features mimicked those of BMW's own X5 4.4i. Chief among them were a modified version of BMW's V8 engine, with 68 horsepower more than the previous Land Rover 4.6 V8.
A five-speed automatic transmission with a separate gate for manual shifting replaced the four-speed unit. An traction/antiskid control was standard, as was Land Rover's hill descent control that limited speeds going downhill, but now in reverse as well as forward. Every Range Rover had all-wheel drive with low-range gearing that could be accessed "on the fly" at low speeds. Standard antilock four-wheel disc brakes featured full-power emergency assist. The standard height-adjusting air-spring suspension adjusted from low entry/exit to high off-road modes.
Front torso side airbags were included, along with BMW's front/rear head-protecting tubular side airbags. Rear torso airbags were unavailable. Retained was a two-piece clamshell tailgate, but standard 19-inch alloy wheels replaced 18s. Additional standard equipment included a front/rear-obstacle warning, navigation system, and a 60/40 split rear bench seat. Headlights, the windshield, and wiper/washers were electrically heated. Heated front/rear seats and steering wheel were optional.
Added in mid-September 2002 to the standard xenon low-beam headlights were xenon high beams. Rivals included the Lexus LX 470, Mercedes-Benz M-Class, and Toyota Land Cruiser, as well as the Cadillac Escalade and Infiniti QX56.
Yearly Updates
2004 Range Rover
A new top-of-the-line Westminster LE model joined the carryover HSE. Limited to 300 units, the Westminstar had exclusive pearlescent black paint and ebony wood interior trim. Heated front/rear seats, a heated steering wheel, black leather upholstery, rain-sensing wipers, and a rear cargo net were installed in Westminsters. A new HSE Luxury Interior Package had 14-way power seats and additional leather trim, plus heated seats and a heated steering wheel.
2005 Range Rover
As Land Rover launched a new midsize LR3 sport-utility, the big Range Rover essentially stood pat. A new voice-activated navigation system was installed, and an available sound system included wireless cell-phone-link capability.
2006 Range Rover
Two new engines debuted for 2006, as Range Rovers received detail styling modifications. In addition to the HSE, the lineup included a new Supercharged model. Both used a Jaguar-originated V8. In the HSE, a 305-horsepower 4.4-liter V8 replaced the BMW-sourced 282-hp 4.4-liter. The Supercharged model got a 4.2-liter V8 that produced 400 horsepower, along with 20-inch wheels and Brembo-brand front brakes. The six-speed automatic transmission now included a manual shift gate. Satellite radio and DVD entertainment were newly available. A newly standard rearview camera used the dashboard screen to show what was behind, when the transmission was in Reverse. Land Rover launched a new, smaller Range Rover Sport model this year.
2007 Range Rover
A revised interior and a more sophisticated all-wheel-drive system were the 2007 changes for Land Rover's flagship SUV. For '07, it added Land Rover's Terrain Response system, which had a console switch that enabled the driver to change suspension and powertrain calibrations to accommodate normal driving, slippery pavement, mud, sand, and low-speed off-roading. A locking center differential is standard, and a locking rear differential became available for '07. Also standard were front side airbags, front and rear head-protecting tubular side airbags, and, for '07, a driver knee airbag. All Range Rover interiors were revised for '07 with new seats, dashboard, gauges, controls, and storage bins.
2008 Range Rover
The 2008 Land Rover Range Rover was largely unchanged.
2009 Range Rover
A new Autobiography Package for the Supercharged included upgraded leather upholstery, rear dual-zone automatic climate control, DVD entertainment, and unique wheels.