Compact car; Built in Japan
transverse front-engine/front-wheel drive
Good condition price range: $4,700 – $7,700*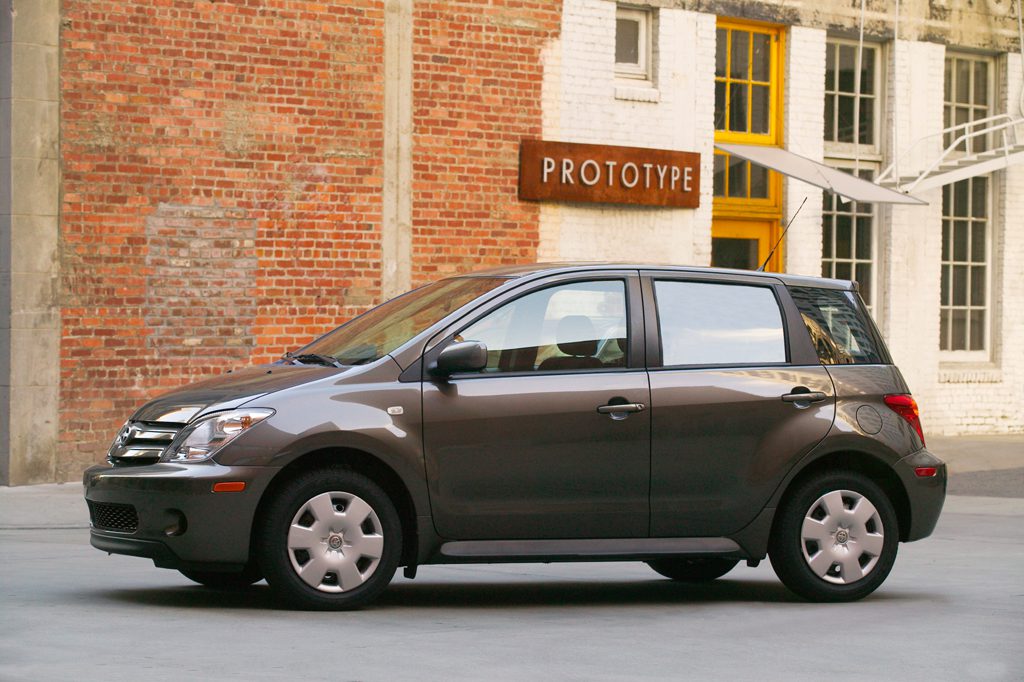 2005 Scion xA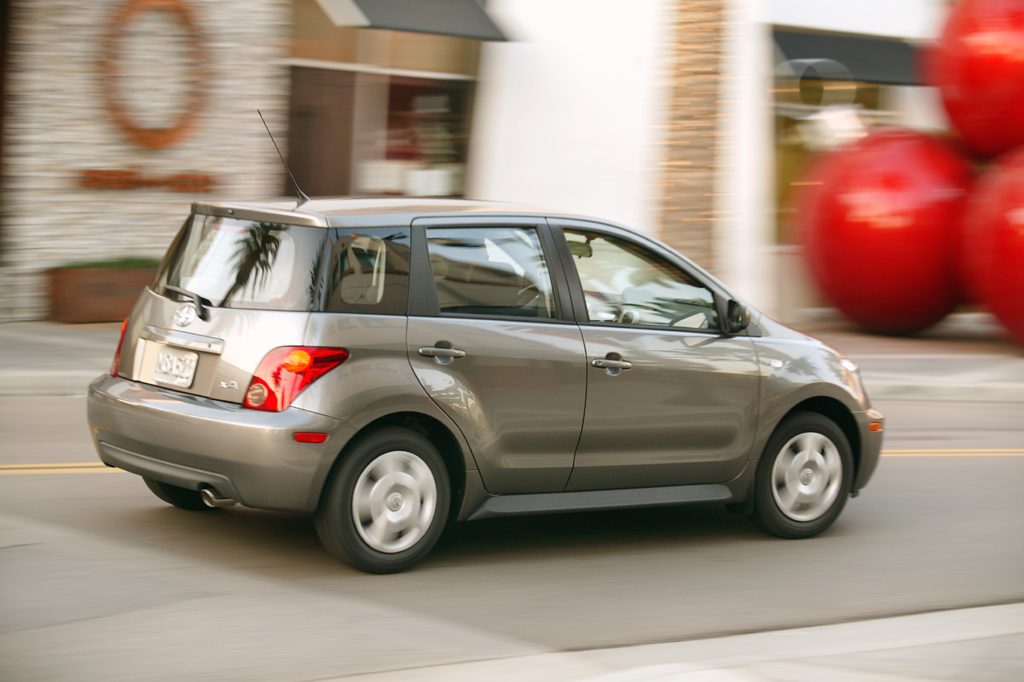 2005 Scion xA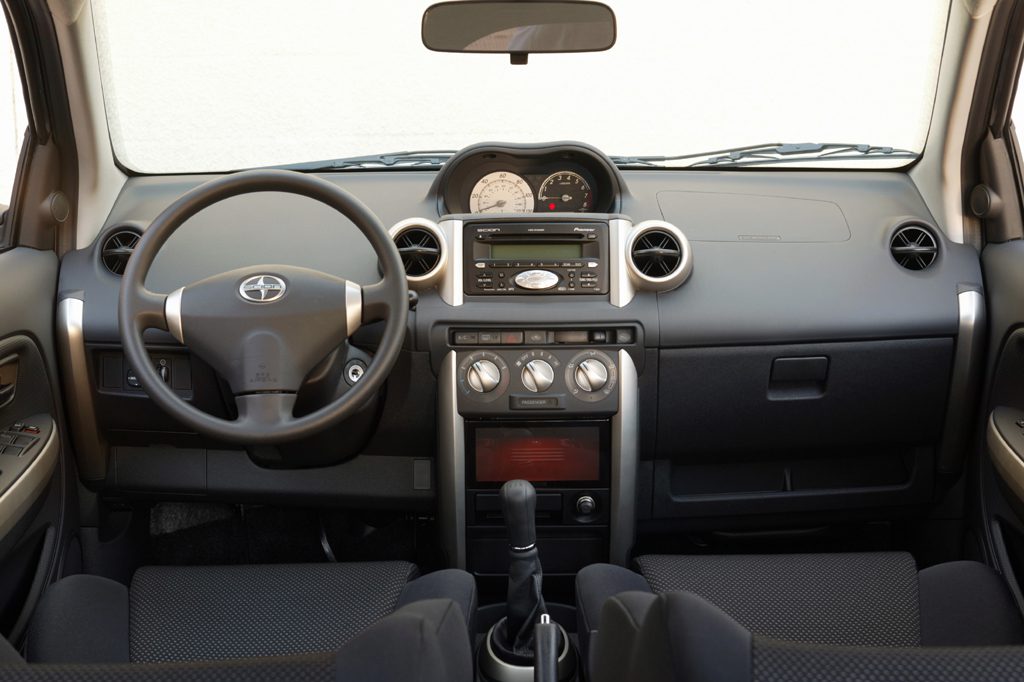 2005 Scion xA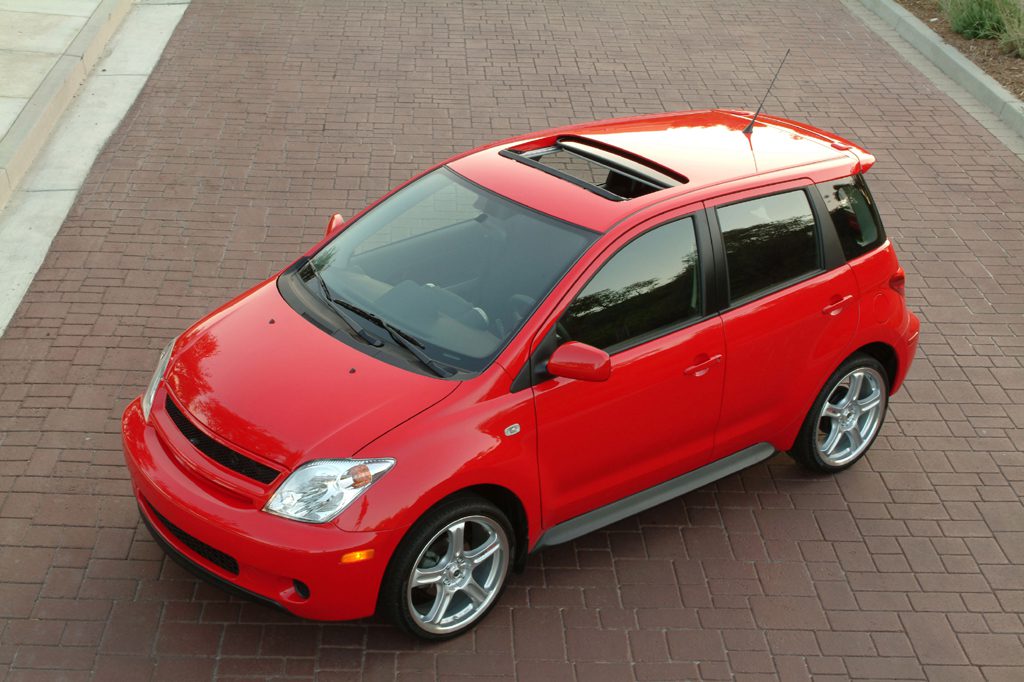 2005 Scion xA
Pros:
Cons:

Acceleration
Cargo room
Rear-seat room
It may be badged a Scion, but the xA is pure Toyota. That implies solid workmanship and long-lived reliability, plus strong resale values, though it's too early to tell how Scions fare on that score. Otherwise, the xA offers little that can't be found in rival compacts, many of which are usefully larger, faster, more refined and no less frugal with gas. What's more, few used xAs are on the market yet. We think Toyota's own Corolla is a better choice for value and all-around satisfaction. Shoppers should also consider a late-model Ford Focus, Honda Civic or Mazda 3, all of which have pluses of their own.
Overview
Toyota's youth-oriented Scion brand launched for model-year 2004 with the xA 4-door hatchback and boxy xB wagon. These five-passenger compacts were underskin cousins, sharing a basic platform, a 108-hp 1.5-liter 4-cyl engine, 5-speed manual transmission and optional 4-speed automatic. The main differences were external. The xA had conventional small-car styling and was visibly shorter and lower than the xB on a 5-inch trimmer wheelbase.
Scion was created to liven up Toyota's rather staid image and to increase dealer profits. The target was younger, style-conscious buyers who would, presumably, become Toyota customers for life. Marketers decided this group wanted affordable but well-equipped compact cars that could be easily personalized with a wide range of accessories available from Toyota dealers and independent sources. As a result, the xA included features unexpected in cars priced around $13,000: antilock brakes, air conditioning, power windows/locks/mirrors, CD player, and 60/40 split folding rear seat. Options were fairly limited. The main one was a package bundling curtain side airbags with front torso side airbags. Satellite radio and in-dash CD changer were available, as were remote keyless entry, alloy wheels to replace steel rims, fog lights, and rear spoiler.
Perhaps because it looked like just another small car, the xA was outsold by the more-distinctive xB by some 2 to 1. Still, there aren't that many used Scions of any kind on the market just yet. It's worth noting that Toyota's slightly larger Echo sedan was a kissin' cousin of the inaugural Scions, using identical powertrains and the same basic platform. Echo, however, was one of Toyota's rare sales duds, and was dropped after model-year 2005.
Yearly Updates
2005 Scion xA
Virtually unchanged from 2004.
2006 Scion xA
The base audio system gained a plug-in for digital music players, while a new optional system featured dashboard control and program display for Apple iPod players. There were also modest revisions to grille, taillamps, and lower-body panels. Due to a change in rating method, horsepower was restated to 103, torque to 101 lb-ft, though the engine was unchanged.