Midsize SUV; Built in USA
transverse front-engine/front-wheel drive
Good condition price range: $5,500 – $21,000*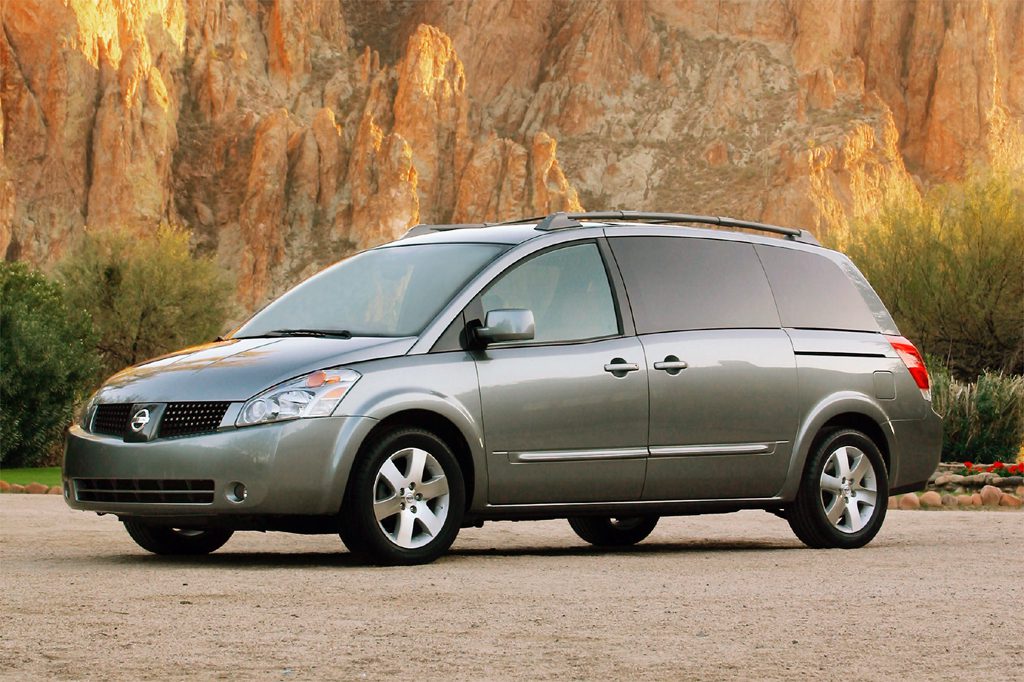 2004 Nissan Quest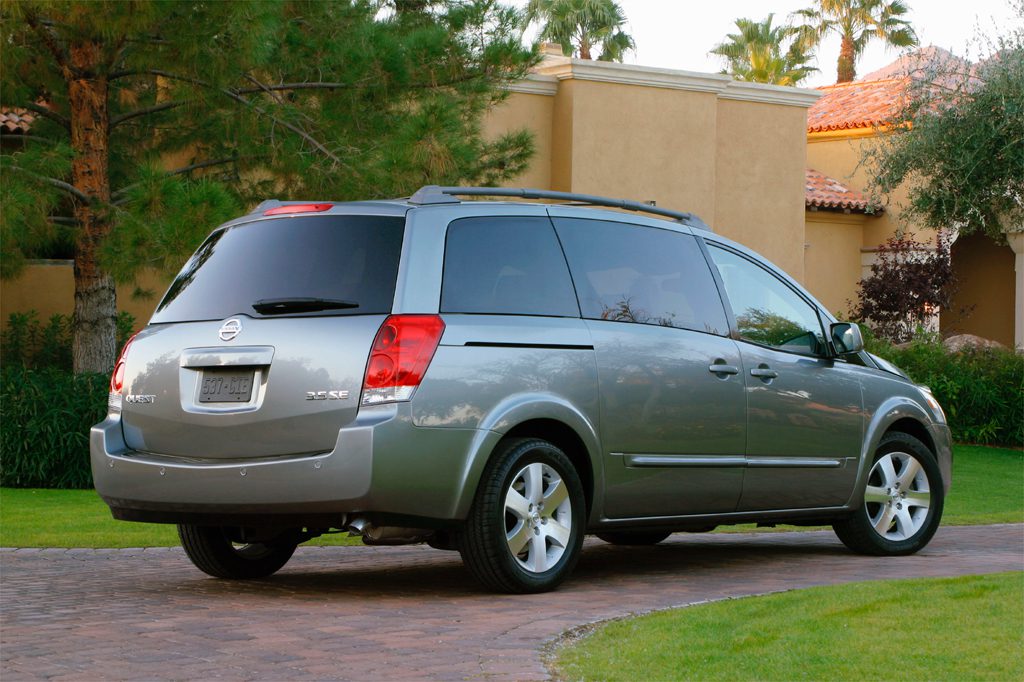 2004 Nissan Quest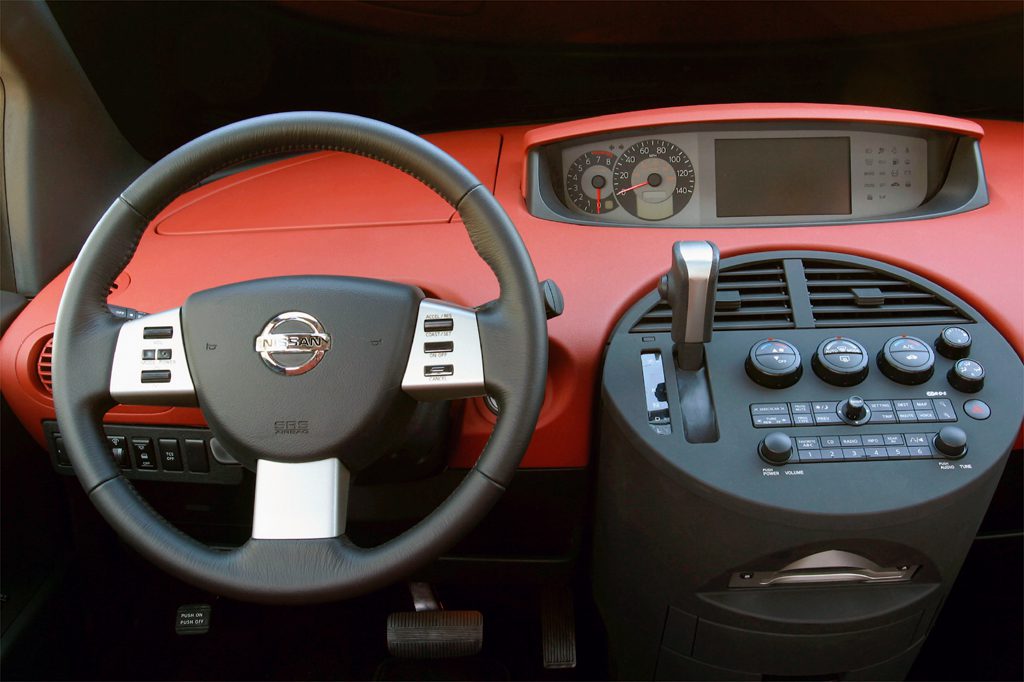 2004 Nissan Quest
Quest gives up a little too much function in its quest to be stylish. It also lags the top-rated minivans for refinement and workmanship, and gets quite pricey with options. But it does carry seven in reasonable comfort, and delivers the expected safety and convenience features.
Overview
Redesigned for 2004, Quest had the longest wheelbase and overall length of any minivan. The original Quest, offered from 1993-2001, was a clone of the Mercury Villager and among the smallest minivans. The new Quest was sold only as a Nissan and came in S, SL, and SE models. All used a 240-hp V6 and automatic transmission. S and SL had a 4-speed automatic and 16-inch wheels, the SE a 5 speed and 17s. All seated seven with the available Seat Package, and had dual sliding side doors. Standard were ABS, traction control, tire-pressure monitor, and curtain side airbags for all three seating rows. Front side airbags and an antiskid system were available. A seven-passenger seating package included 2nd-row bucket seats that folded toward the floor and a 3rd-row bench that folded into the floor. With those seats folded, Nissan claimed a 4×8 sheet of plywood would lie flat on the floor. Available features included a full-length overhead console with air vents and reading lights, Nissan's Skyview roof (four overhead glass roof panels), rear-obstacle detection, and DVD entertainment with one or two screens. Also offered were power-adjustable brake and accelerator pedals, power seat/pedal/mirror memory, heated front seats, leather upholstery, and a navigation system.
Yearly Updates
2005 Quest
A new base model is added to the lineup. All model names now included 3.5 in their names. The new 3.5 joined the 3.5S, 3.5SL, and S.5SE.
2006 Quest
A rearview camera and run-flat tires are newly available.
2007 Quest
A revamped interior and freshened front and rear styling highlighted 2007 for Nissan's minivan. For '07, the speedometer and tachometer were relocated from the middle of the dashboard to in front of the driver. The 3rd-row bench seat has been redesigned, and additional sound insulation installed.
2008 Quest
The 2008 Nissan Quest was largely unchanged.
2009 Quest
Run-flat tires were no longer offered, but otherwise, the 2009 Nissan Quest was largely unchanged.