Large car; Built in USA
transverse front-engine/front-wheel drive
Good condition price range: $8,000 – $28,500*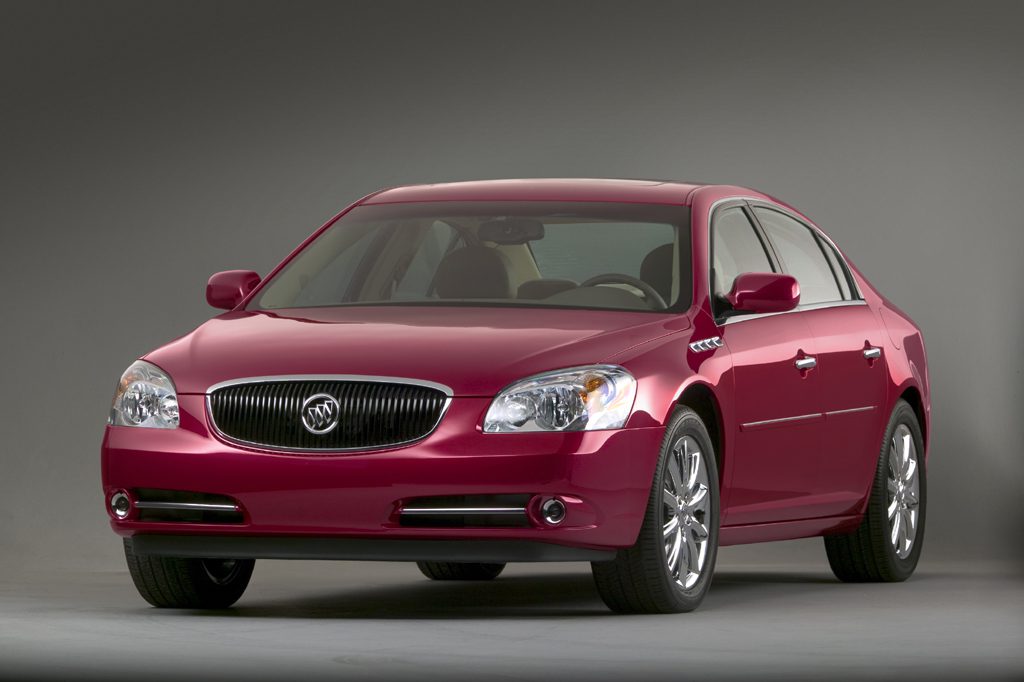 2006 Buick Lucerne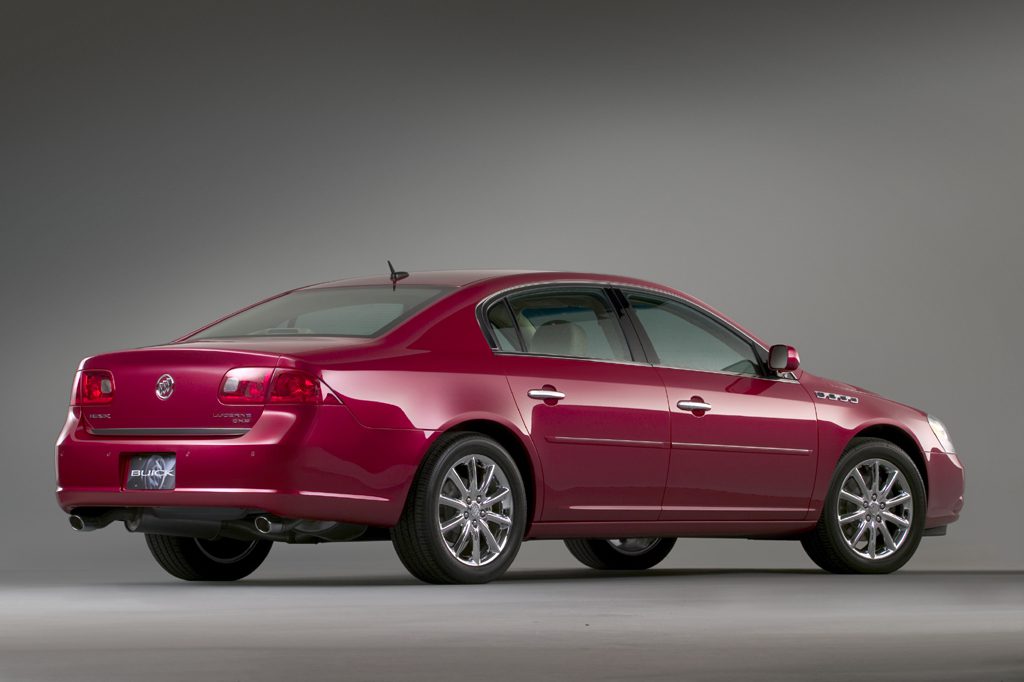 2006 Buick Lucerne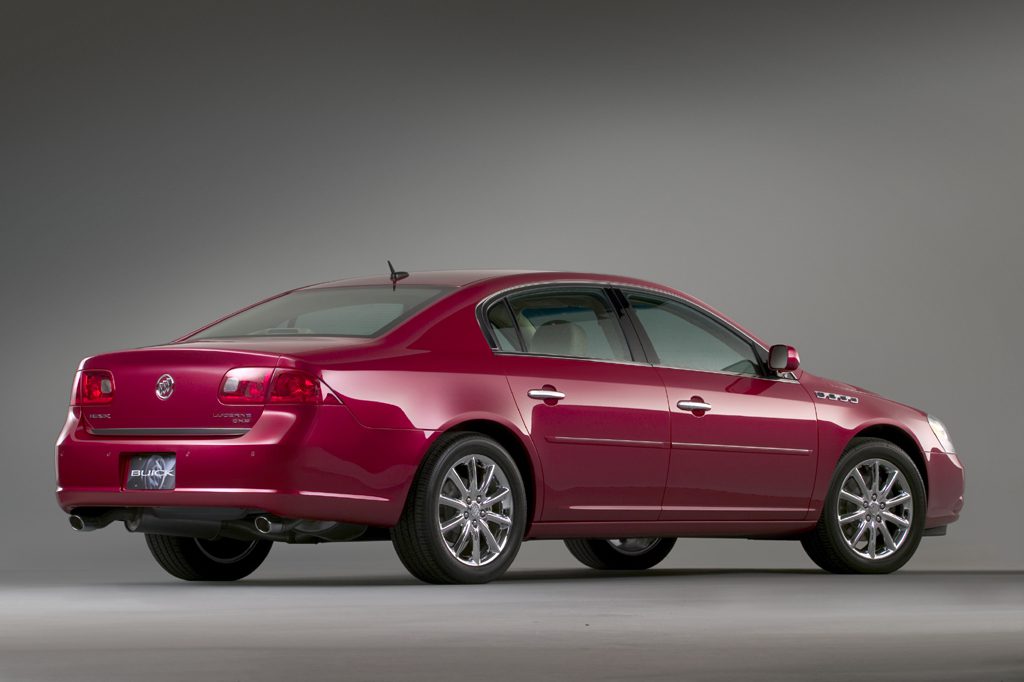 2006 Buick Lucerne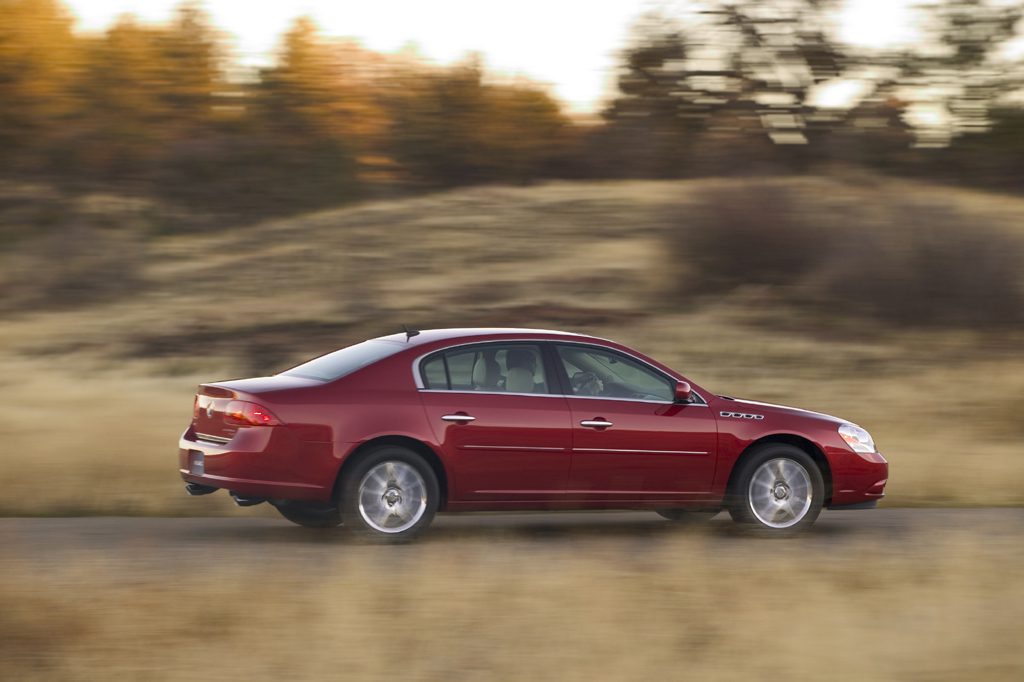 2006 Buick Lucerne
Pros:

Acceleration (V8)
Control layout
Interior materials
Quietness
Ride

Cons:
Lucerne occupies a comfortable middle ground between the more flamboyant Chrysler 300 and the more conservative Toyota Avalon. Clearly, it's a step up in roominess and features from the old Buick LeSabre and Park Avenue sedans that it replaces. The V8 CXS model rivals some sedans in the premium large car class for power, if not for overall sophistication. It also offers better ride control. Best Lucerne value, though, may be a well-appointed CXL with the V6, which delivers performance and comfort at a relatively reasonable price for the large-car group. Resale values have been a little higher than those of other Buick models.
Overview
For the 2006 model year, Buick replaced its best-selling LeSabre and also the top-of-the-line Park Avenue with a brand-new Lucerne. Competing against the Chrysler 300, Mercury Montego, and Toyota Avalon, this front-wheel-drive full-size sedan was the first Buick to offer V8 power in more than a decade.
Lucerne shared its basic architecture and V8 engine with the premium Cadillac DTS. Measuring 2-3 inches longer in wheelbase than its predecessor, the Lucerne split the difference in overall length, falling between the dimensions of its two forerunners.
Front bucket seats with a center console permitted five-passenger capacity. CX and CXL models could replace the buckets with an available front bench that provided six-passenger seating.
Four trim levels were offered: CX with a 197-horsepower V6, top-of-the-line CXS with a 275-hp V8, and midlevel CXL that came with either engine. All models used a four-speed automatic transmission.
Antilock four-wheel disc brakes were standard. An antiskid system was standard on the CXS and optional for the CXL V8. Exclusively on CXS models, the antiskid system teamed with GM's Magnetic Ride Control, which was designed to adjust the ride to match road surfaces and driving conditions.
All Lucernes contained head-protecting curtain side airbags and front torso side airbags. CX models rode on 16-inch wheels, while the CXL had 17s and the CXS 18-inchers. OnStar assistance was standard. Leather upholstery was standard in CXL and CXS models, but unavailable for the CX. Available features included remote engine start, heated and cooled front seats, rear park assist, and satellite radio.
Yearly Updates
2007 Lucerne
Little changed in the Lucerne's second season on the market.
2008 Lucerne
The 2008 Buick Lucerne added a sporty Super model to its lineup. The new Super had a 292-hp version of the V8 used in the CXS along with GM's Magnetic Ride Control Suspension. An available front-bench seat on CX and CXL increased capacity to six.
2009 Lucerne
The 2009 Buick Lucerne received a new V6 engine and more standard features. CX and CXL got a 227-hp 3.9-liter V6 engine to replace a 197-hp 3.8 V6. The new V6 was capable of running on ethanol-blended E85 fuel. Heated front seats with memory programming and a heated steering wheel were newly standard on the CXL.
2010 Lucerne
The 2010 Buick Lucerne was largely unchanged.
2011 Lucerne
The 2011 Buick Lucerne is largely unchanged.