Exotic car; Built in England
2-door convertible
2-door coupe
longitudinal front-engine/rear-wheel drive
Good condition price range: $NA – $NA*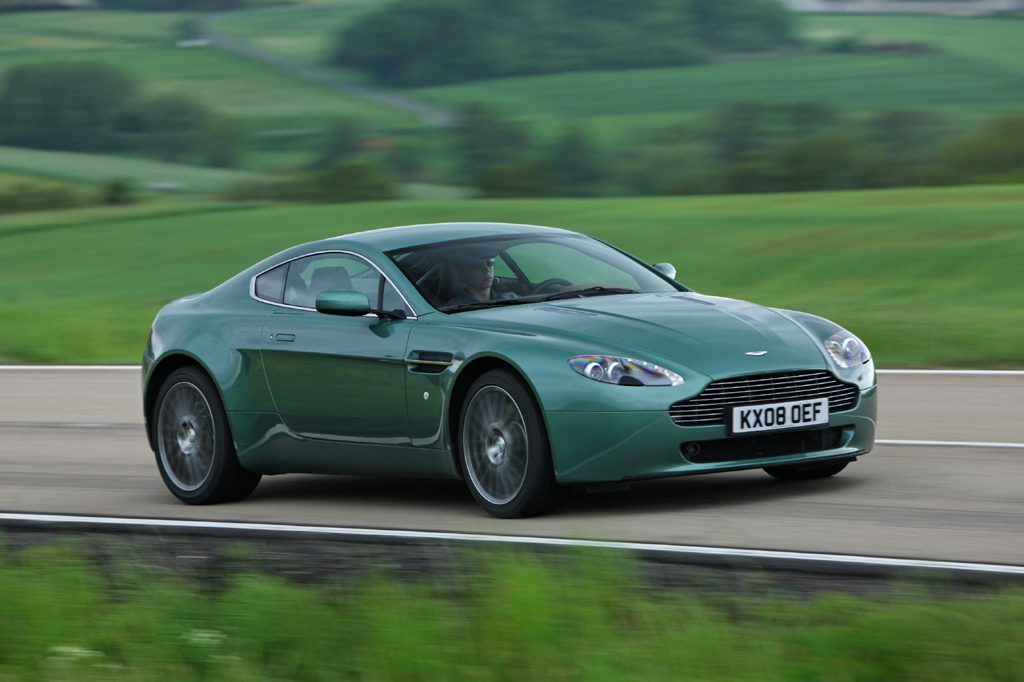 2008 Aston Martin Vantage Front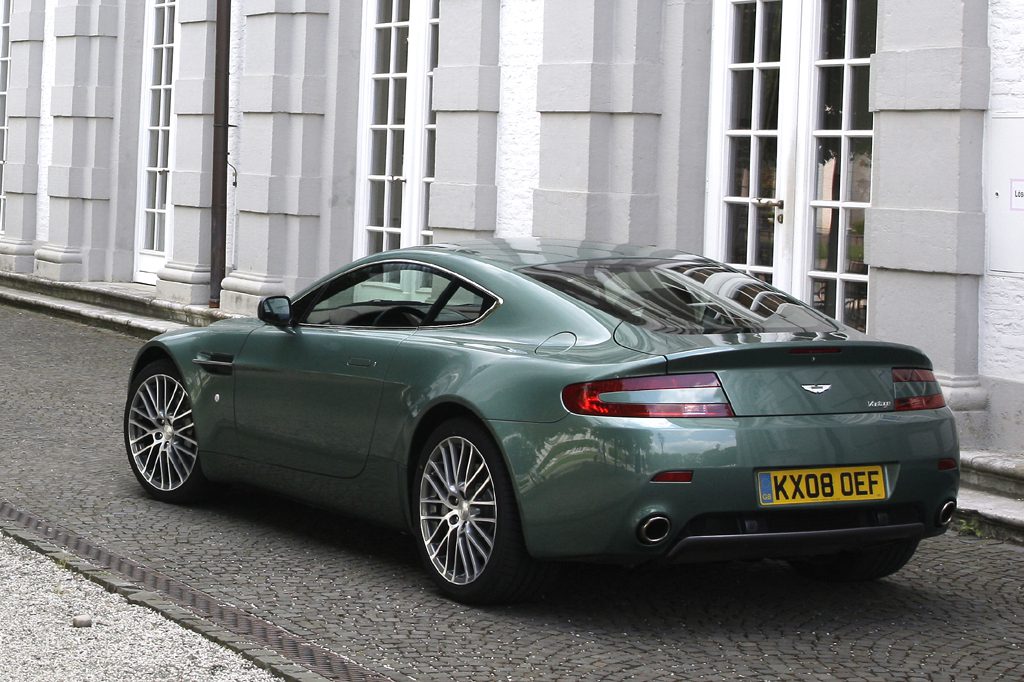 2008 Aston Martin Vantage Rear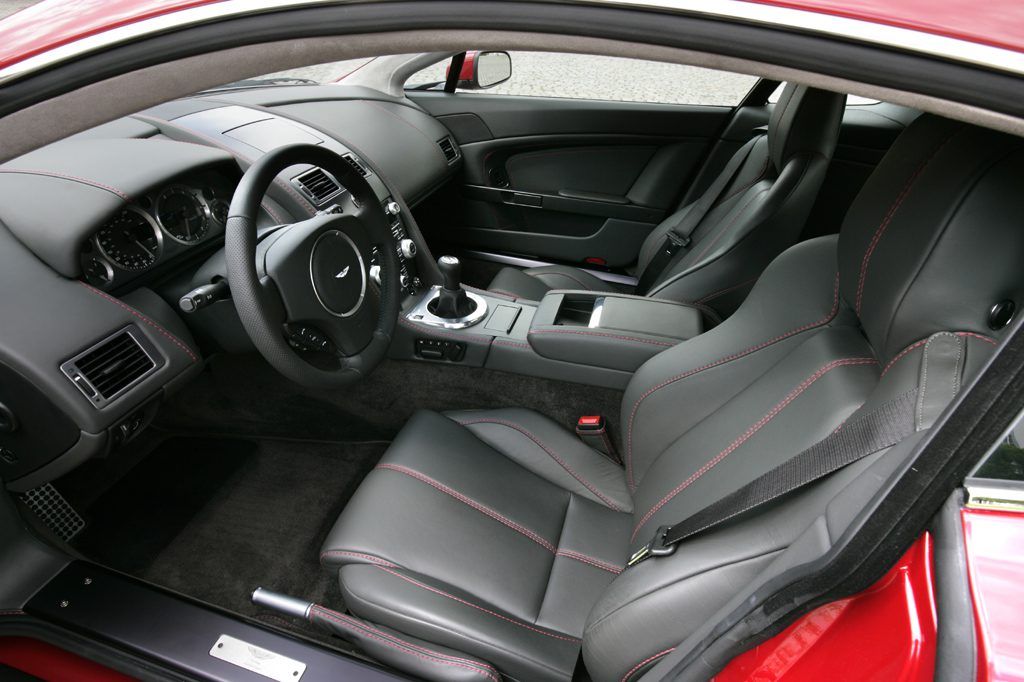 2008 Aston Martin Vantage Interior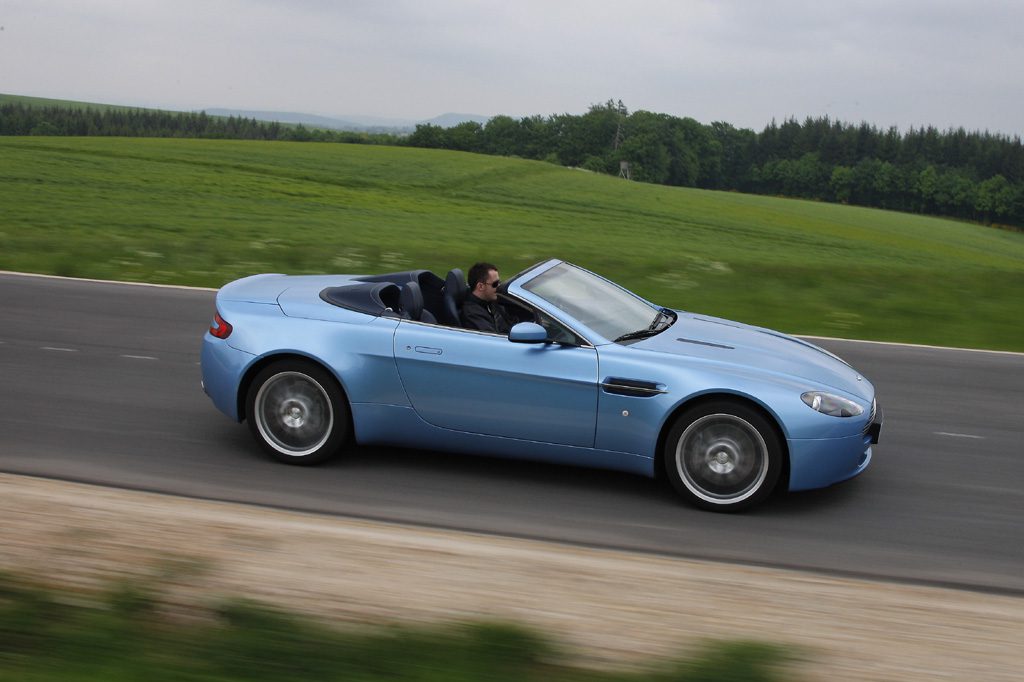 2008 Aston Martin Vantage Profile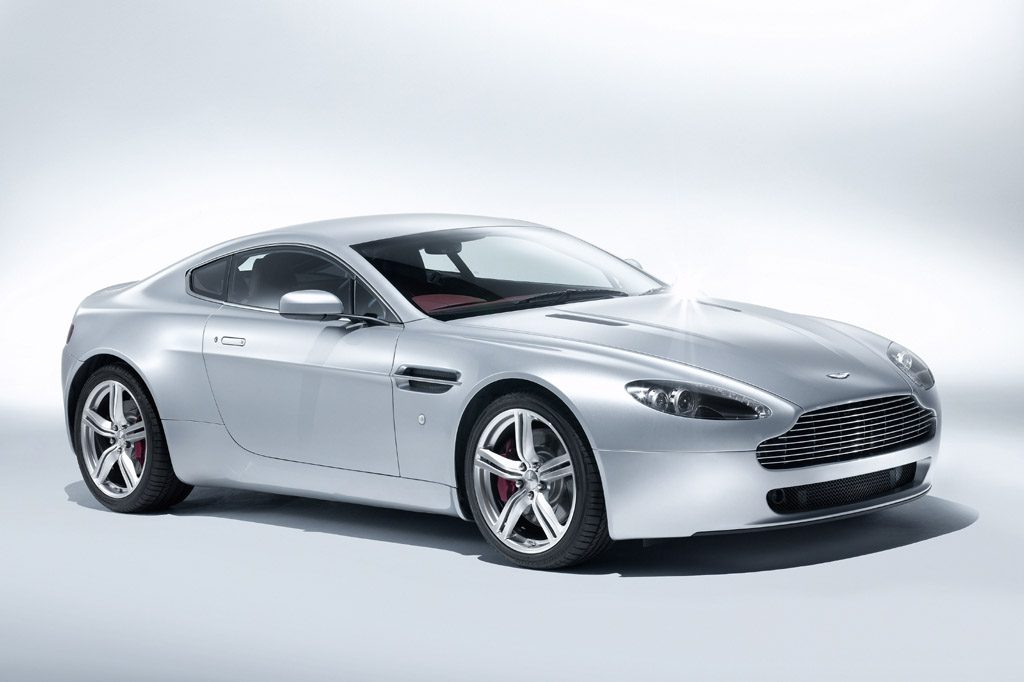 2008 Aston Martin Vantage Front-2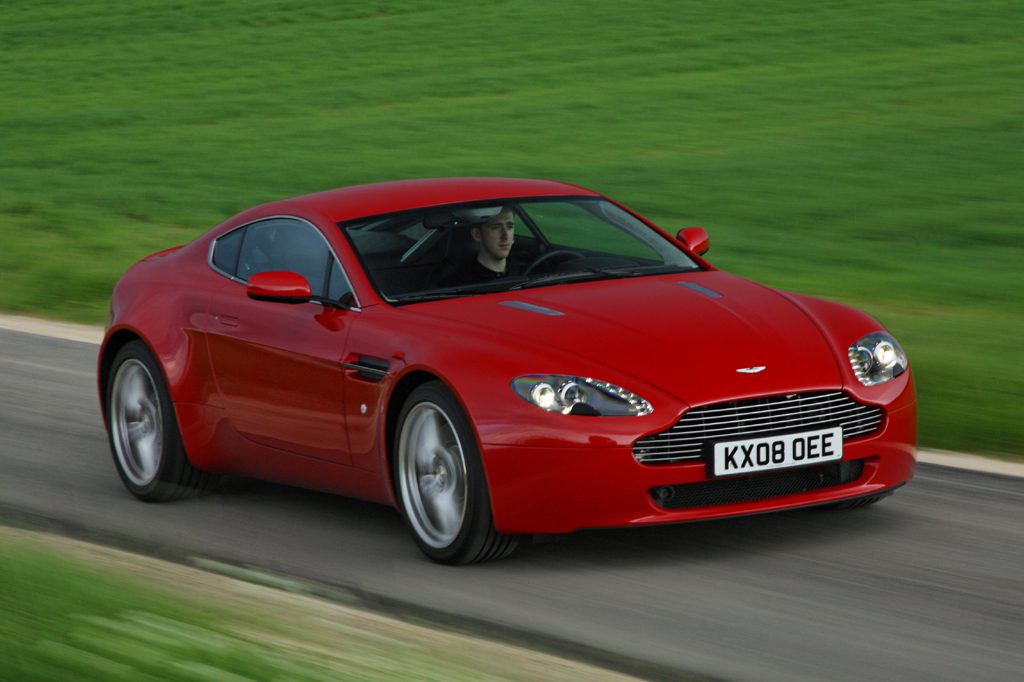 Aston Martin Vantage Front-3
Pros:

Acceleration
Interior materials
Steering/handling

Cons:

Navigation-system controls
Control layout
Ride
Aston Martin's "entry-level" coupe is also its best choice. Plenty of power, great handling, and a sumptuous interior are Vantage hallmarks. New-car base prices have been reasonable (as exotics go), but numerous, expensive options quickly sent prices skyward. Secondhand, don't expect ay bargains. We would especially avoid the available Sports Pack, as it takes quite a toll on the car's ride. Those who think a Bentley Continental GT is too mundane and an Audi R8 or Lamborghini Gallardo is too ostentatious might find the Aston Martin Vantage an ideal choice.
Overview
Launched during 2005 as a 2006 model, Aston Martin's new V8 Vantage coupe served as the British sports car maker's "entry-level" model. Styling stemmed from a concept car seen at the 2003 North American International Auto Show, in Detroit. Beneath the bonnet sat a 4.3-liter V8, borrowed from Jaguar and issuing 380 horsepower. Some 13 inches shorter than the company's DB9, Aston Martin's new entry-level car initially came only in two-seat coupe form, with a six-speed manual gearbox. Safety features included antilock braking, traction control, and side airbags. Curtain side airbags were not offered; the included side airbags were designed to provide head and torso protection.
Vantage models were strictly two-seaters, whereas Aston Martin's longer DB9 models were available with a small back seat. Originally, "Vantage" had been the label for cars with a hotter-than-standard engine. Now, it was simply a model range. Aston Martin stated that the Vantage's platform would be used for all future models from the company.
Yearly Updates
2007 Vantage
For 2007, a convertible (roadster) joined the initial V8 Vantage coupe, with rollover protection bars installed. A new alternative to the standard six-speed manual transmission was a Sportshift six-speed automated-manual transmission, which had no clutch pedal and could be set to shift like an automatic. That transmission included steering-wheel paddles for manual shifting.
2008 Vantage
Midway through the 2008 model year, the V8 Vantage lineup was upgraded to a larger engine with more power. Replacing the formerly standard 4.3-liter V8 with 380 horsepower was a 4.7-liter version with 420 horsepower. Also added with the midyear update were a revised center console, a sport suspension option, and restyled standard and optional 19-inch wheels. Available features included satellite radio, a navigation system, and front and rear obstacle detection.
2009 Vantage
Few changes were evident for the 2009 model year, following the mid-season update in 2008.
2010 Vantage
Once again, the V8 Vantage was largely unchanged. An optional Sports Pack included specific wheels and a performance suspension.
2011 Vantage
The Vantage lineup gained several new models for 2011. Aston Martin's entry-level car still came as the V8 Vantage in two-seat coupe and convertible body styles. New V8 models for 2011 were the N420 with more standard equipment, and the S with more horsepower and a sport suspension. Also new was the high-performance V12 Vantage, which came only as a coupe. The V12 Vantage also was offered as the specially-trimmed V12 Carbon Black model. The V8 Vantage base and N420 had a 420-horsepower, 4.7-liter engine mated to either a six-speed manual or a six-speed automated-manual transmission. The V8 Vantage S teamed a 430-horsepower, 4.7-liter V8 with a seven-speed automated-manual transmission. The V8 Vantage handled 0-62 mph acceleration in 4.9 seconds. Top speed was 180 mph for the base and N420, and 189 for the S. The V12 Vantage got a 510-horsepower, 5.9-liter engine with a mandatory six-speed manual gearbox. The V12 did 0-62 mph in 4.2 seconds and had a top speed of 190 mph. Convertibles had rollover bars that were designed to deploy in an impending tip. Unique to the V12 Vantage was a Sport button that altered throttle response and exhaust tuning to suit performance driving. Other available features included lightweight carbon-fiber seats, a navigation system, and front- and rear-obstacle detection. Optional on the Base V8 and S was a Sports Pack, which included specific wheels and a performance suspension.
2012 Vantage
Base model got quicker steering and bigger brakes for 2012, along with styling tweaks previously found on the more expensive V8 S model. The base V8's optional six-speed automated-manual transmission was replaced by a seven-speed version. All cars had standard leather upholstery, xenon headlights, and 19-inch alloy wheels. An available Sports Pack included a firmer sport suspension and lightweight alloy wheels. Available features included a Bang & Olufsen sound system and a trunk-mounted umbrella. During 2012, Aston Martin announced the unveiling of a limited-edition V12 Vantage roadster.