Midsize car; Built in South Korea
transverse front-engine/front-wheel drive
Good condition price range: $5,200 – $14,000*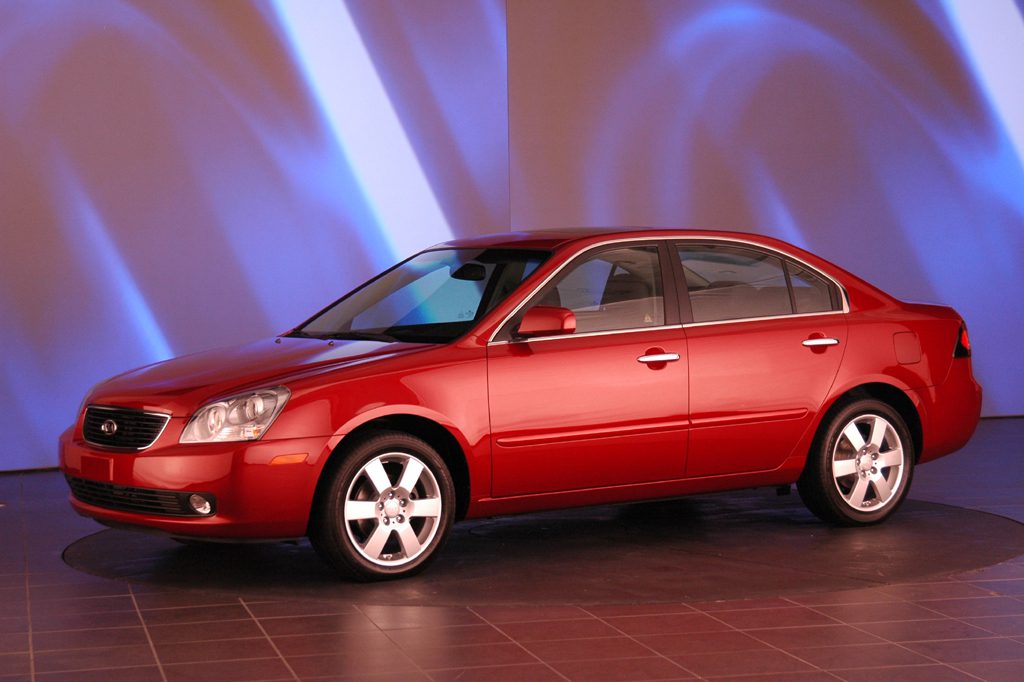 2006 Kia Optima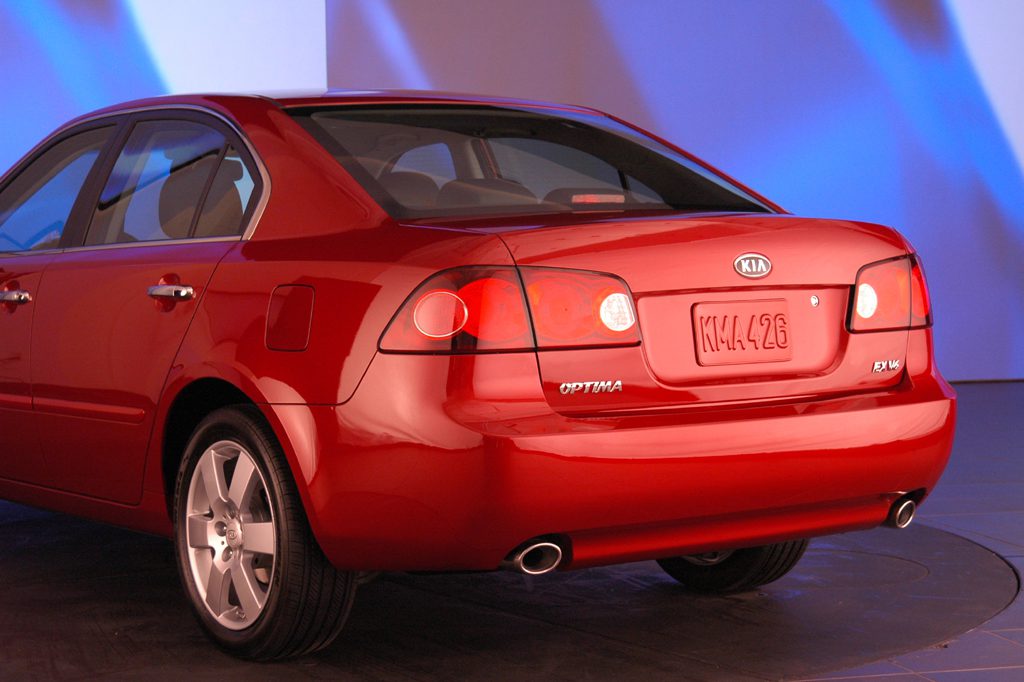 2006 Kia Optima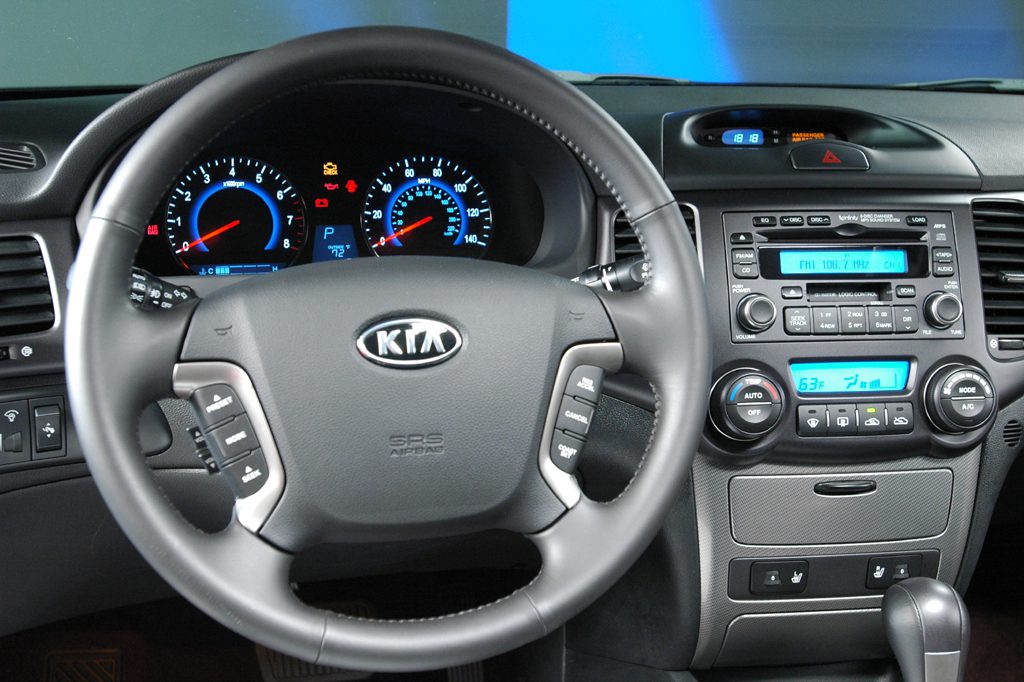 2006 Kia Optima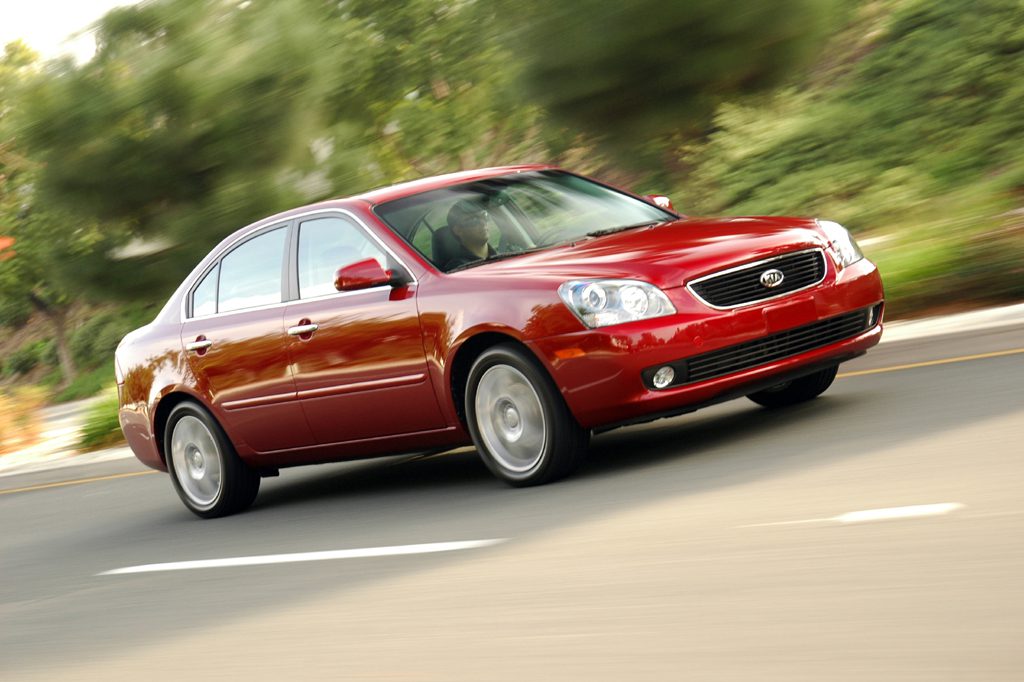 2006 Kia Optima
Pros:

Control layout and materials
Front seat room and comfort
Quietness
Ride

Cons:
Like the related Hyundai Sonata, Kia's Optima delivers a high level of features per dollar. On the whole, though, it falls short in overall refinement and materials quality, versus such class benchmarks as the Honda Accord and Toyota Camry. Promising a more sporting character than Hyundai's Sonata, the Optima had lower starting prices when new. But ABS cost extra, as did traction/antiskid control–important safety features that we strongly recommend. Kias tend to depreciate considerably faster than their major competitors, so used-car prices can be appealing.
Overview
Midway through the 2006 model year, Kia issued a redesigned version of its Optima midsize sedan as a "2006.5" model; we've rounded that up to a 2007 to avoid confusion with the earlier generation, which ran from 2001 through 2006. The new Optima shared its basic front-wheel-drive design with the Sonata produced by Kia's corporate-parent Hyundai, which was redesigned for 2006.
Lengthened in wheelbase, the new Optima had a wider track (distance between left and right wheels) and short overhangs. Kia claimed more interior volume than most midsize sedans, including the Accord, Camry, and Altima.
Competing against the Chevrolet Malibu, Honda Accord, Nissan Altima, and Toyota Camry, Optimas came in LX and uplevel EX models. Each offered a choice of a 161-horsepower four-cylinder engine or a 185-horsepower V6. Both engines gained power and promised improved gas mileage. Output of the four-cylinder was 15-percent greater than in the prior Optima model. A five-speed manual transmission was standard on the four-cylinder LX. Five-speed automatic with a gated shifter and Sportmatic operation was optional for that model, and standard otherwise.
All Optimas included front side airbags and curtain side airbags. EX sedans added alloy wheels, foglamps, solar glass, an eight-way power driver's seat, automatic temperature control, and a leather-wrapped steering wheel. Antilock braking and traction/antiskid control were available in an option package for LX V6 and EX models.
Leather upholstery and heated front seats were optional for EX models, as were power-adjustable pedals. A new Appearance Package included Michelin 17-inch tires, a blacked-out grille and headlights, aluminum interior trim, and Supervision meter cluster.
Yearly Updates
2008 Optima
The 2008 Kia Optima was largely unchanged.
2009 Optima
The 2009 Kia Optima got fresh styling, a new trim level, and more power. Optima came in LX, EX, and new-for-2009 SX trim levels. Each was available with a 175-hp 2.4-liter 4-cylinder engine; a 194-hp 2.7-liter V6 was offered on the EX and SX. These represented gains of 13 hp and 9 hp, respectively, over the 2008 Optima.
2010 Optima
The 2010 Kia Optima was largely unchanged, though base LX models no longer offered a V6 engine.