Premium large car; Built in Germany
longitudinal front-engine/rear- or all-wheel drive
Good condition price range: $17,200 – $86,400*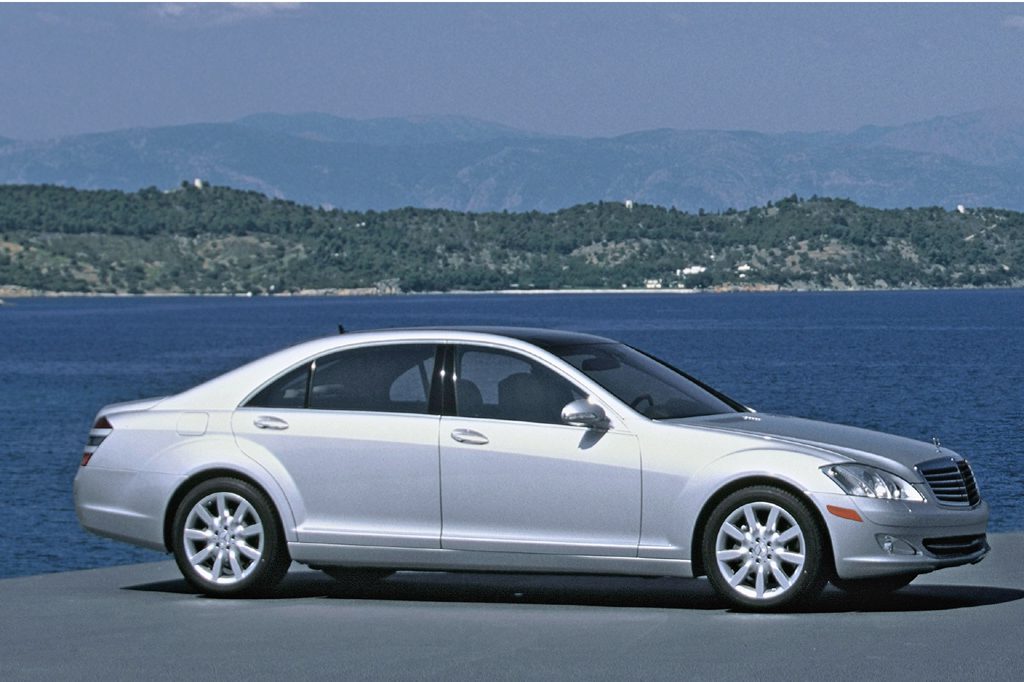 2008 Mercedes-Benz S-Class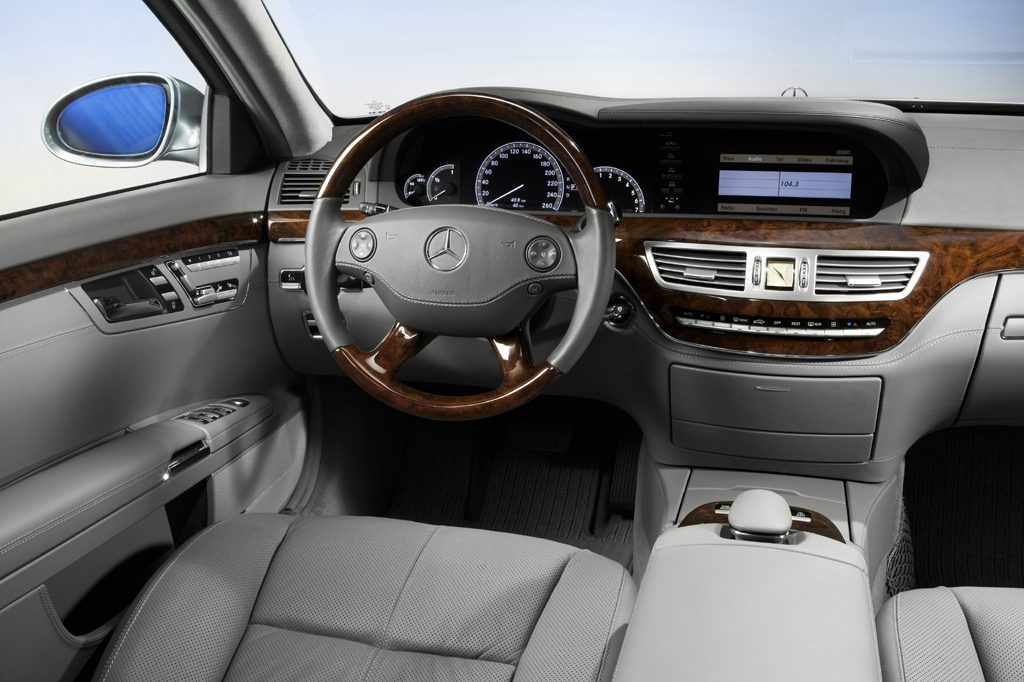 2008 Mercedes-Benz S-Class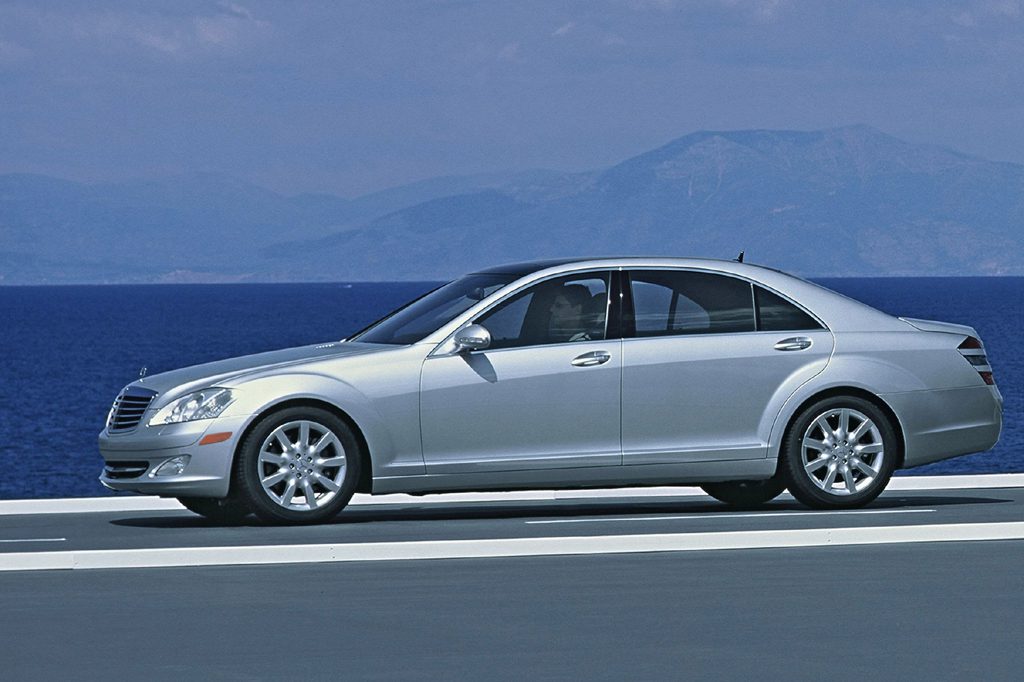 2008 Mercedes-Benz S-Class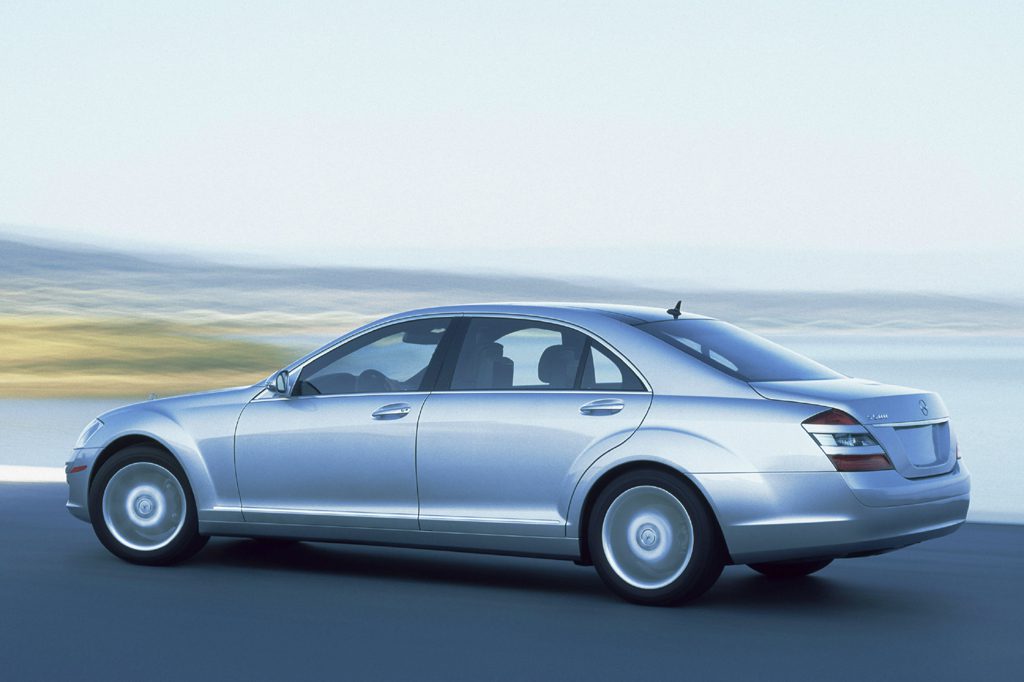 2008 Mercedes-Benz S-Class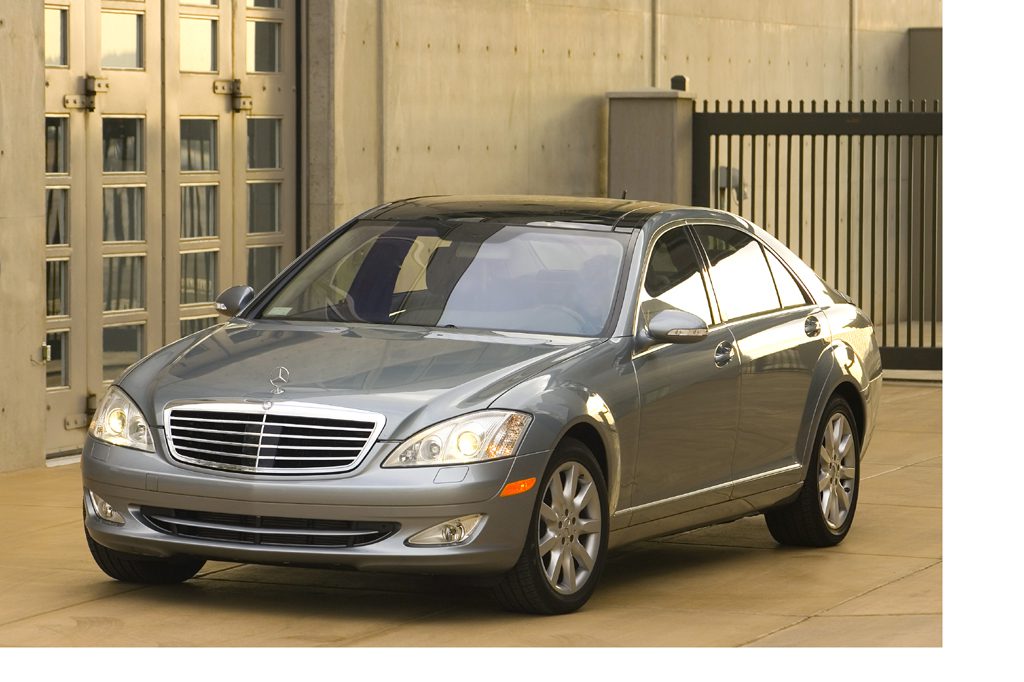 2008 Mercedes-Benz S-Class
Pros:

Acceleration
Handling
Interior materials
Quietness
Ride
Seat comfort

Cons:
Simply put, the S-Class defines luxury motoring. Encompassing serenity and inspiring road manners are its hallmarks. Ingot-solid structural integrity adds considerably to S-Class appeal. Unfortunately, cars of this caliber also force the driver to interact with diversionary high-tech features, many of which require far too many steps to adjust. Our Best Buy pick is the S550, which delivers such high levels of performance and luxury that it is difficult to justify paying so much more-new or used-for any other S-Class models.
Overview
Mercedes-Benz's redesigned its flagship luxury sedan for 2007 with new styling, more power, and a broader array of safety and convenience features. Compared to the 2000-2006 S-Class, the 2007 version measured about 3 inches longer in wheelbase and 2 inches longer overall. Four versions were offered: two regular sedans, plus two high-performance editions. The S550 had a 382-horsepower V8. The S63 held a 518-hp V8. The S600 and its high-performance S65 cousin used turbocharged V12s, rated at 510 and 604 horsepower, respectively. All models had an automatic transmission: seven-speed in the S550 and S63, five-speed in the S600 and S65. Each had rear-wheel drive, except that the S550 also was available as an all-wheel-drive 4matic model. Mercedes' S65 had sport suspension tuning, sport exhaust and seats, and specific trim.
Antilock braking and traction/antiskid control were standard. So were front side airbags, rear side airbags, and curtain side airbags. The S-Class suspension automatically adjusted for firmness and load leveling. Mercedes' Pre-Safe system also was standard; it sensed an impending collision and tightened the seatbelts, also applying additional braking force. Also included were Mercedes' Tele Aid assistance and its COMAND system, which incorporated a video screen and console-mounted "joystick" knob to control audio, navigation, phone, and other functions. That system also accepted voice commands.
Available features included ventilated and massaging front seats, a heated and ventilated rear seat, and keyless access and starting. Also offered was a rearview camera. Mercedes' optional Distronic Plus adaptive cruise control now operated in stop-and-go traffic as well as at higher speeds. Newly optional was Mercedes' infrared Night View Assist, which projected onto an instrument-panel screen a black-and-white image of objects beyond headlight range. High-end rivals included the Audi A8, BMW 7-Series, and Lexus LS.
Yearly Updates
2008 S-Class
A new Blind Spot Assist became available for S-Class models. Six radar sensors monitored the zone to the side and rear of the car, triggering a warning system in the mirror if an approaching vehicle was detected. Otherwise, little change was evident for the 2008 model year.
2009 S-Class
New for 2009 was Mercedes' Parking Guidance System–which assists drivers with parallel parking–and Blind Spot Assist, which alerts the driver to the presence of another vehicle in the car's blind spots. Optional on the S600 were restyled 19-inch wheels. All S-Class cars received steering-wheel shift paddles, which replaced gearshift buttons.
2010 S-Class
The 2010 Mercedes-Benz S-Class lineup gained a new gas/electric hybrid model. It paired a 3.5-liter V6 gas engine with a battery-powered electric motor for 295 horsepower total. It used a 7-speed automatic transmission. Also new for 2010 was Mercedes' ATTENTION ASSIST driver-fatigue alert, which sounds a chime and displays a warning in the instrument cluster if sensors detect a driver who might be drowsy at the wheel.
2011 S-Class
For 2011, the S63 got a new turbocharged 518-horsepower 5.5-liter V8, which replaced a 518-horsepower 6.2-liter V8. The S65's 6.0-liter turbocharged V12 gained 17 horsepower to 621.
2012 S-Class
The 2012 Mercedes-Benz S-Class line gained a turbodiesel model. The S350 BlueTEC had a 240-horsepower 3.0-liter turbodiesel V6 and standard all-wheel drive. There were no other changes of note.
2013 S-Class
S-Class saw only minor updates for 2013. Some previously optional equipment was made standard, and that was about it.