Sporty/performance car; Built in England
2-door convertible
2-door hatchback
3-door coupe
transverse front-engine/front-wheel drive
Good condition price range: $4,400 – $27,900*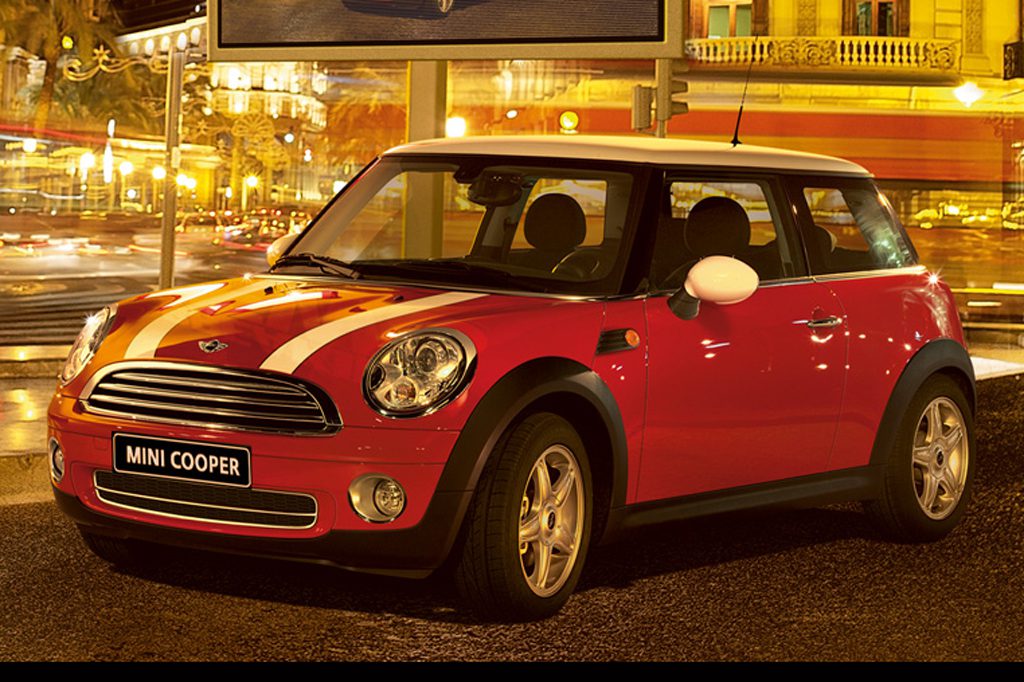 2008 Mini Cooper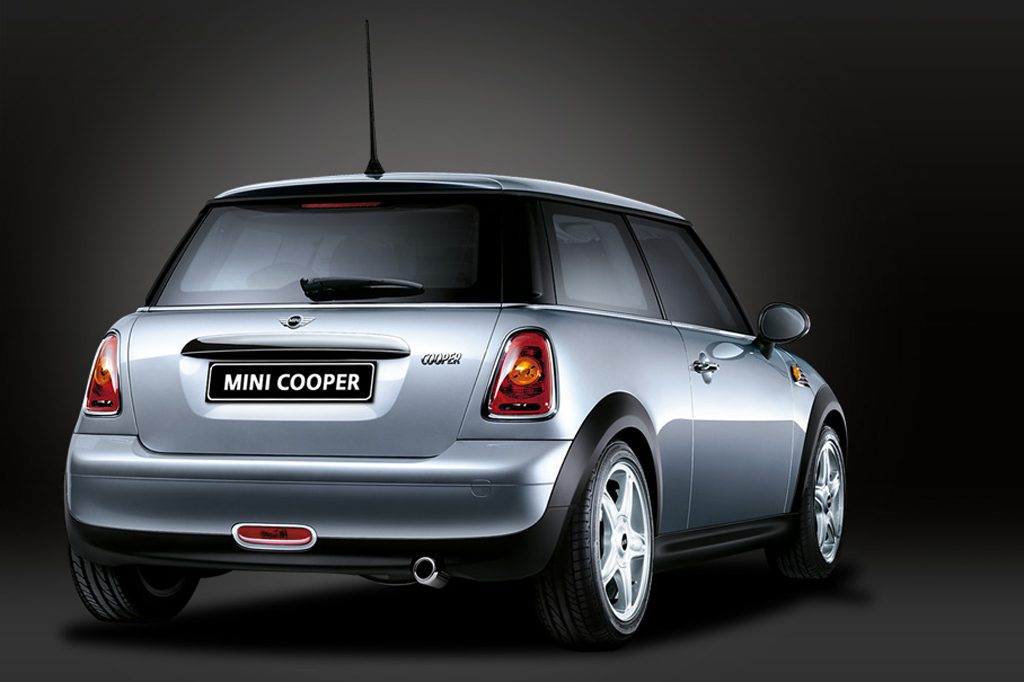 2008 Mini Cooper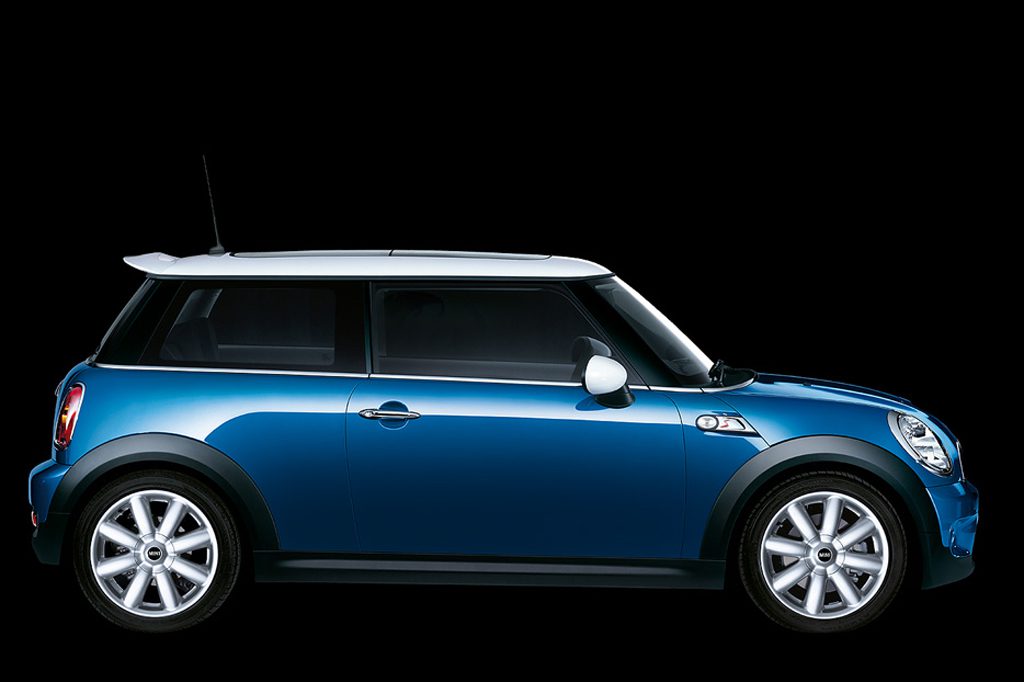 2008 Mini Cooper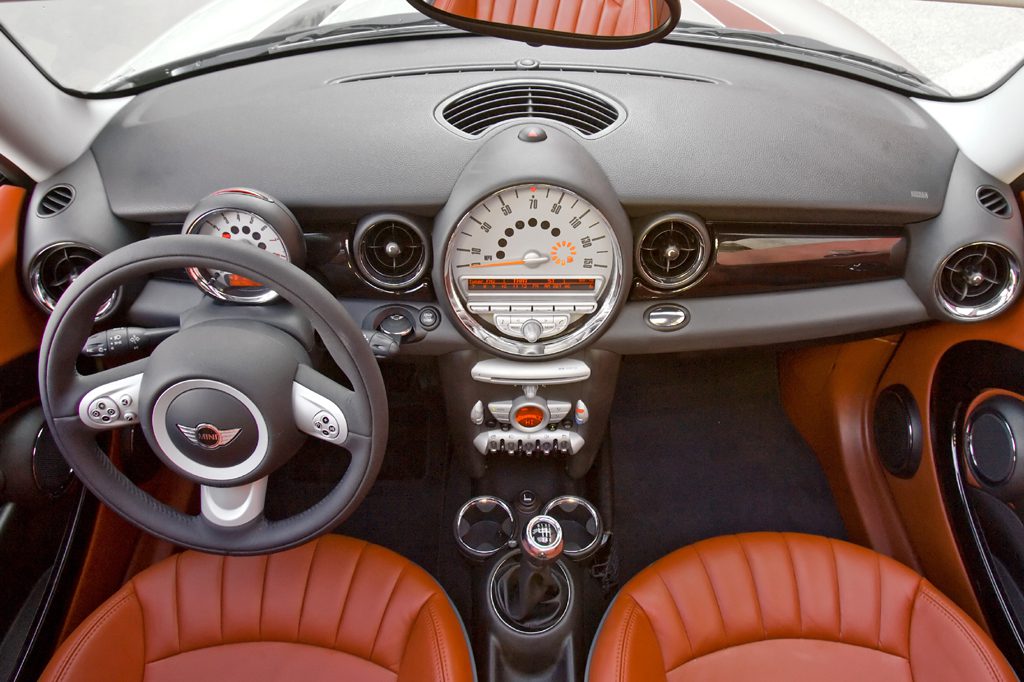 2008 Mini Cooper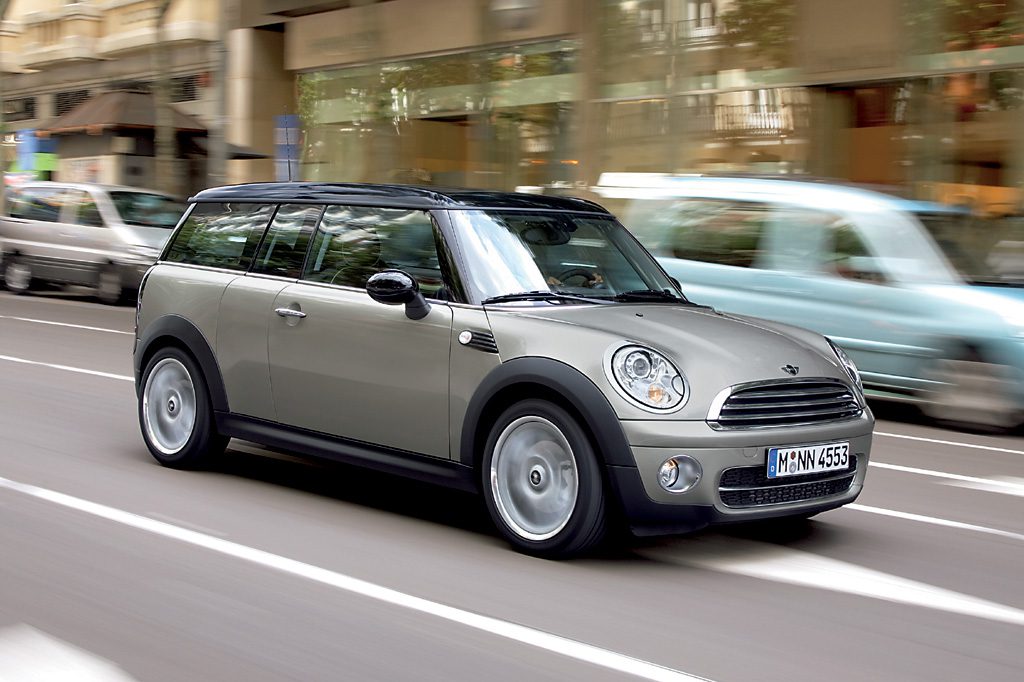 2008 Mini Cooper Clubman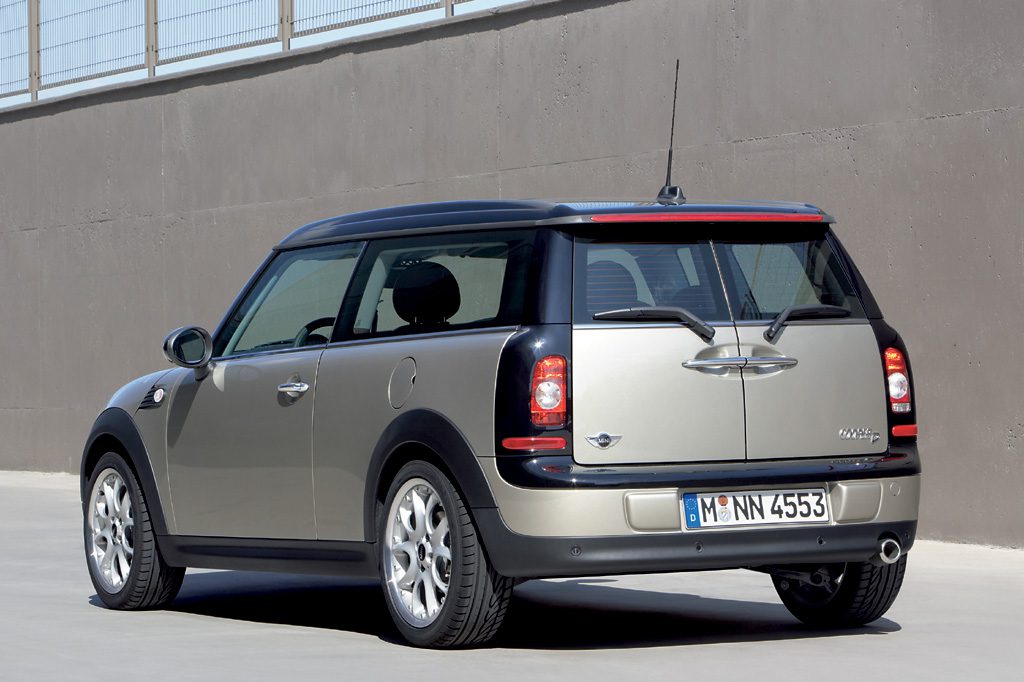 2008 Mini Cooper Clubman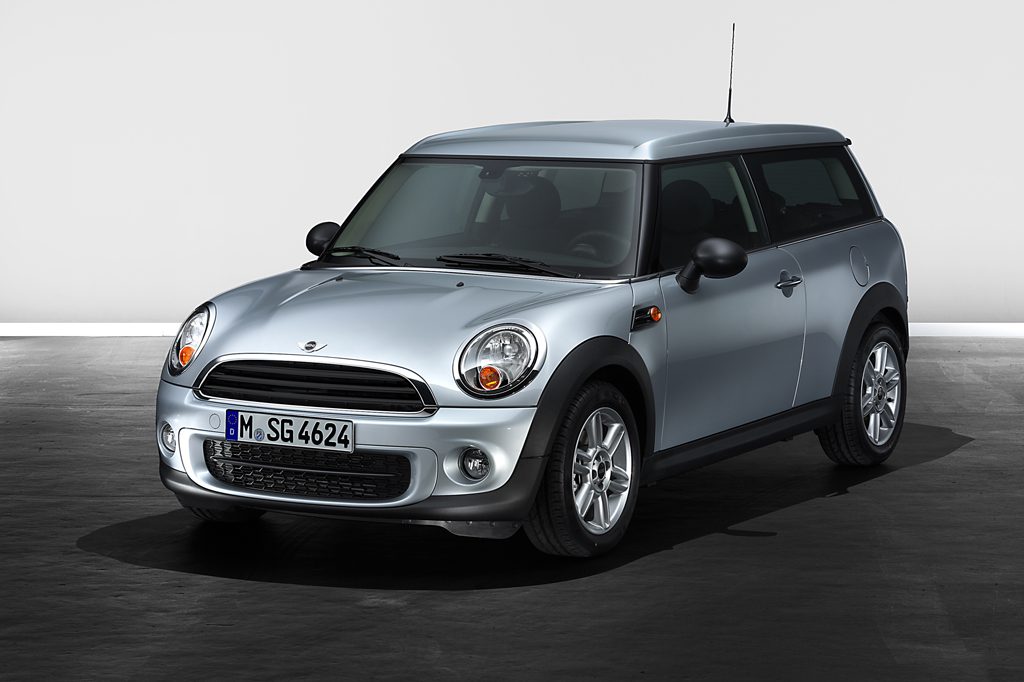 2011 Mini Cooper Clubman Front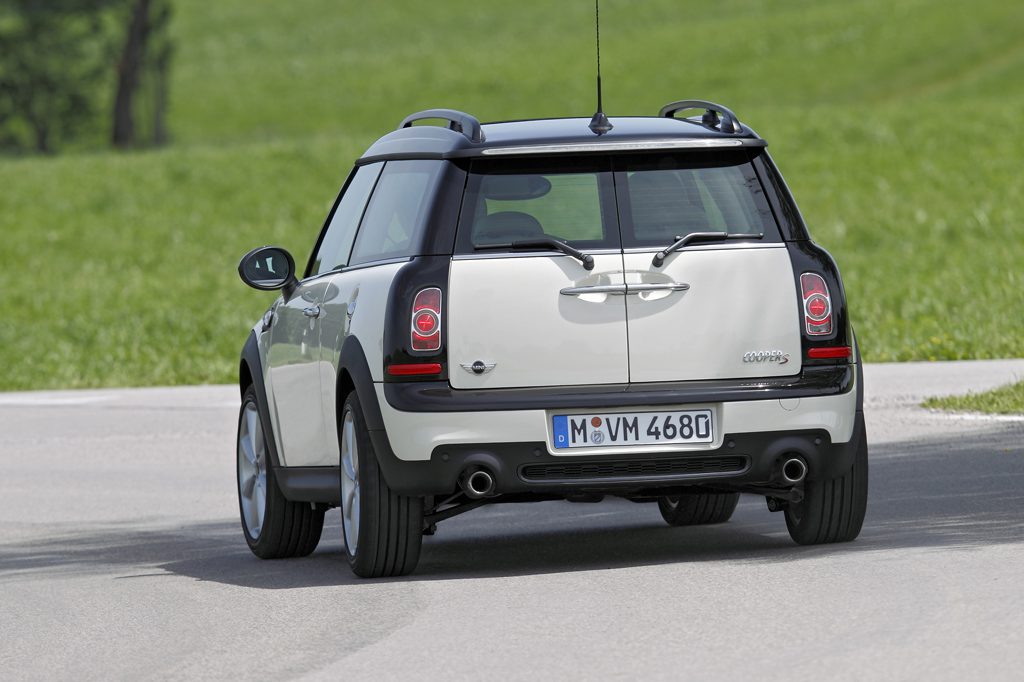 2011 Mini Cooper Clubman Rear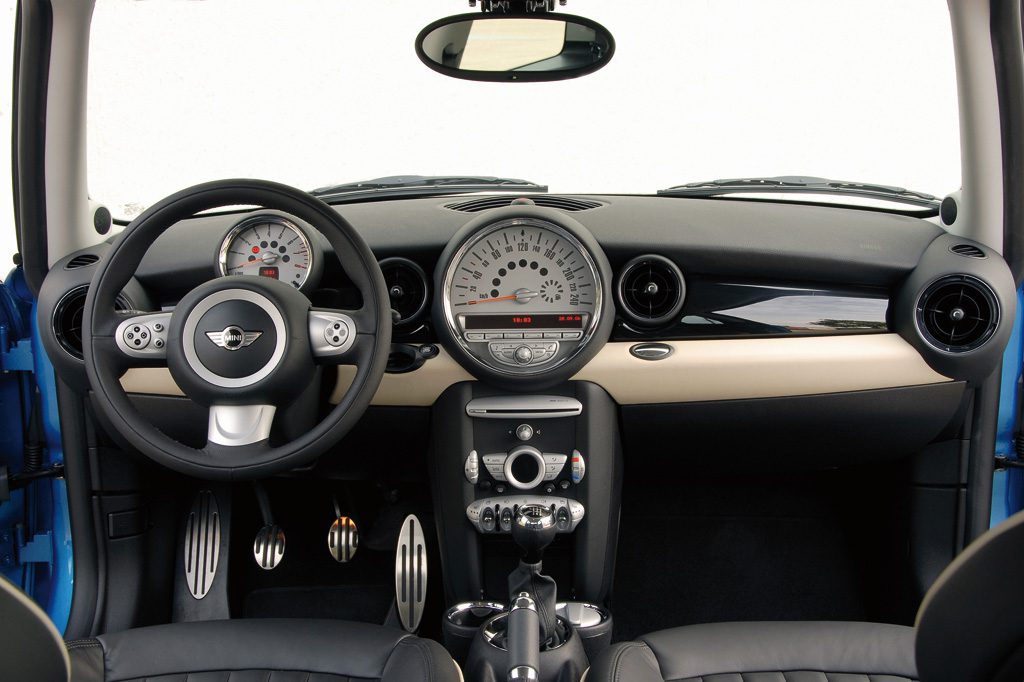 2011 Mini Cooper Clubman Interior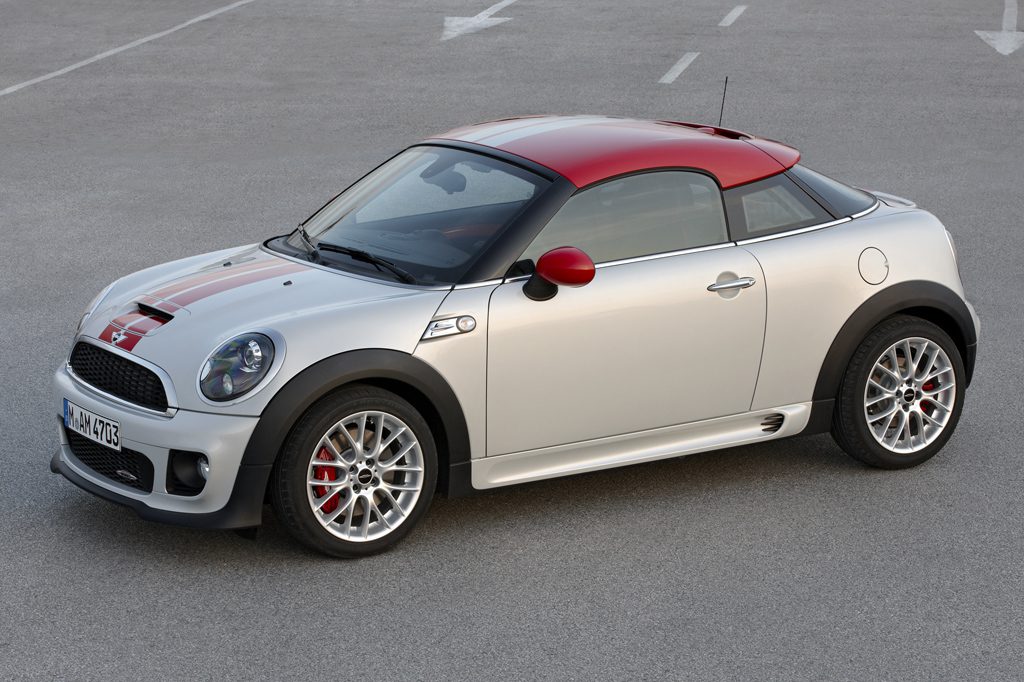 2012 Mini Cooper Coupe Front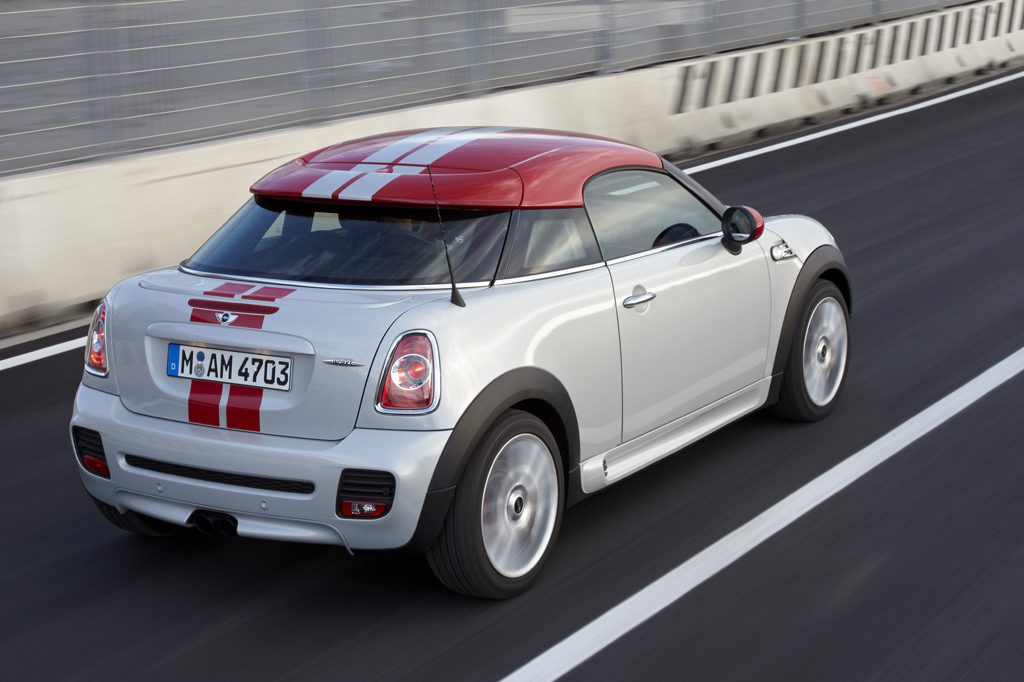 2012 Mini Cooper Coupe Rear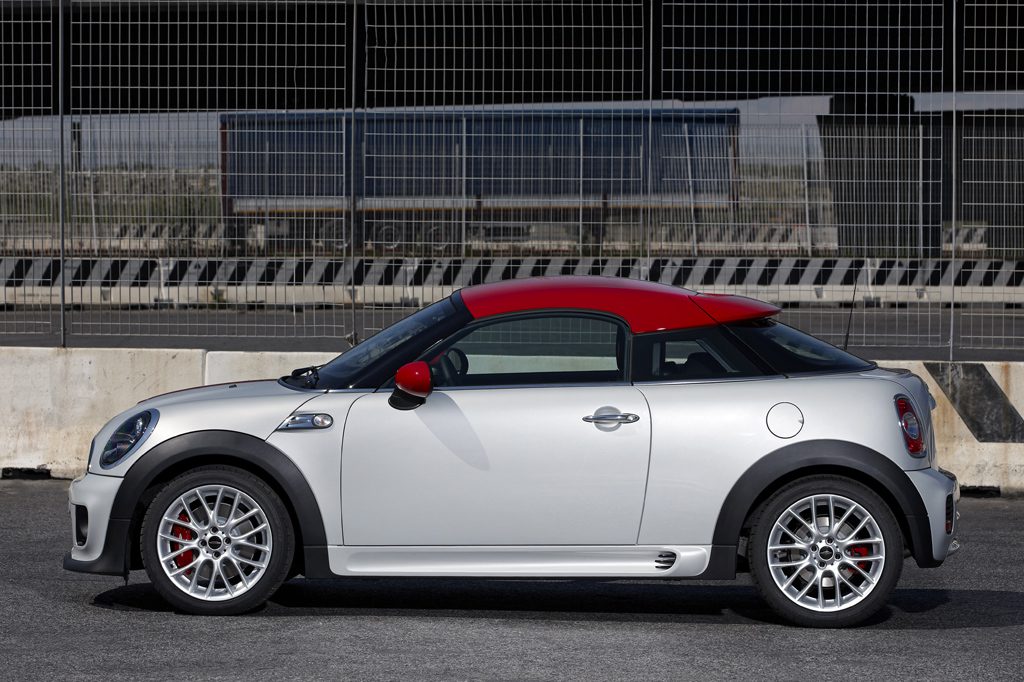 2012 Mini Cooper Coupe Profile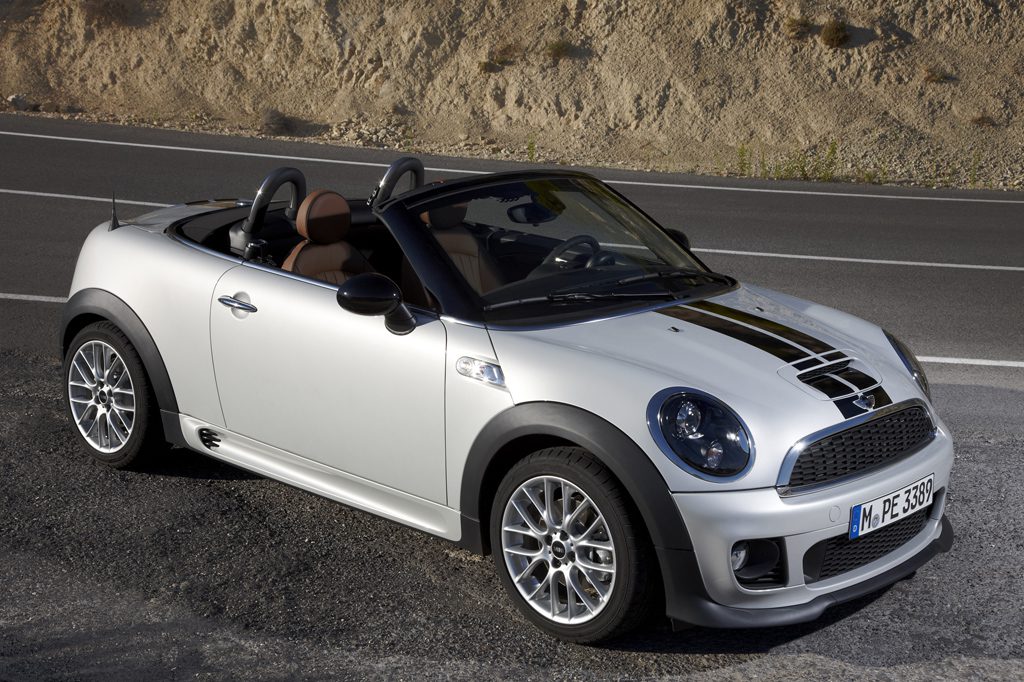 2012 Mini Cooper Roadster Front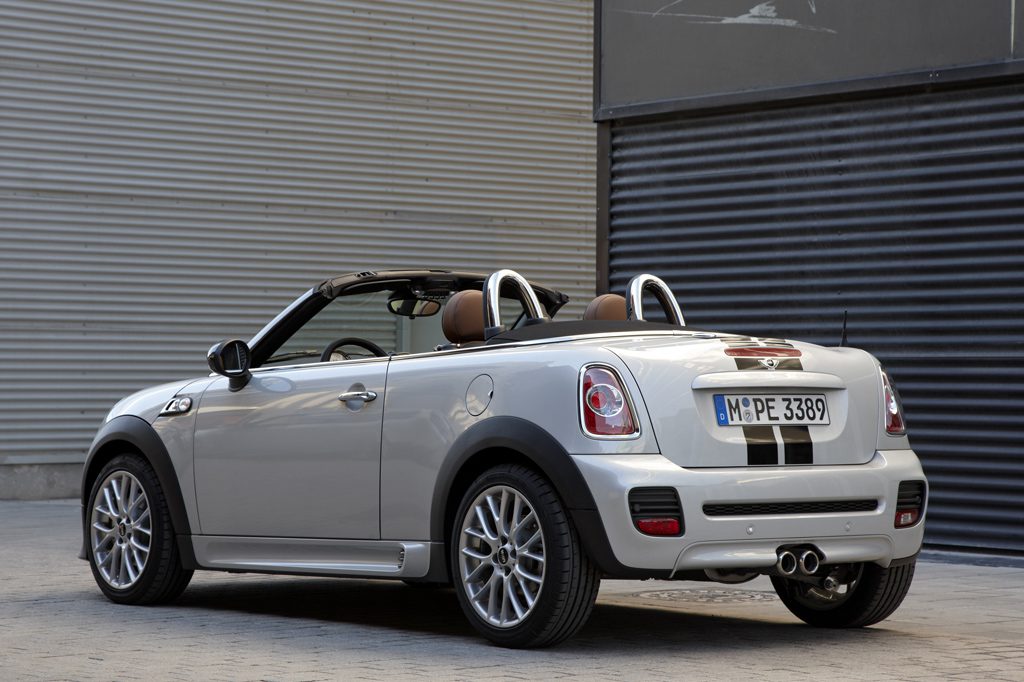 2012 Mini Cooper Roadster Rear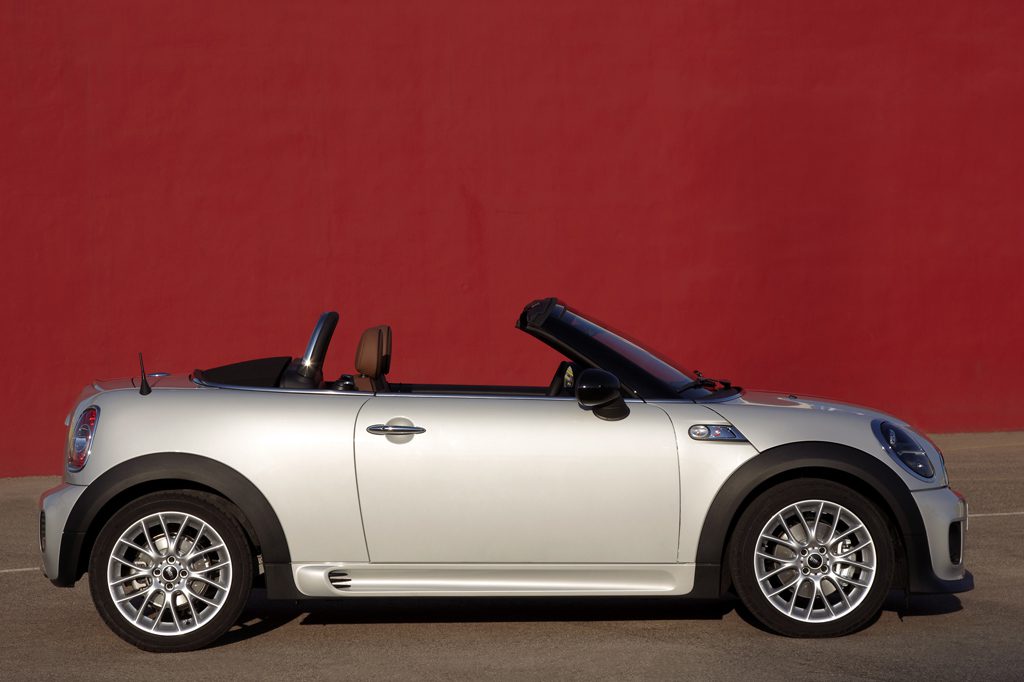 2012 Mini Cooper Roadster Profile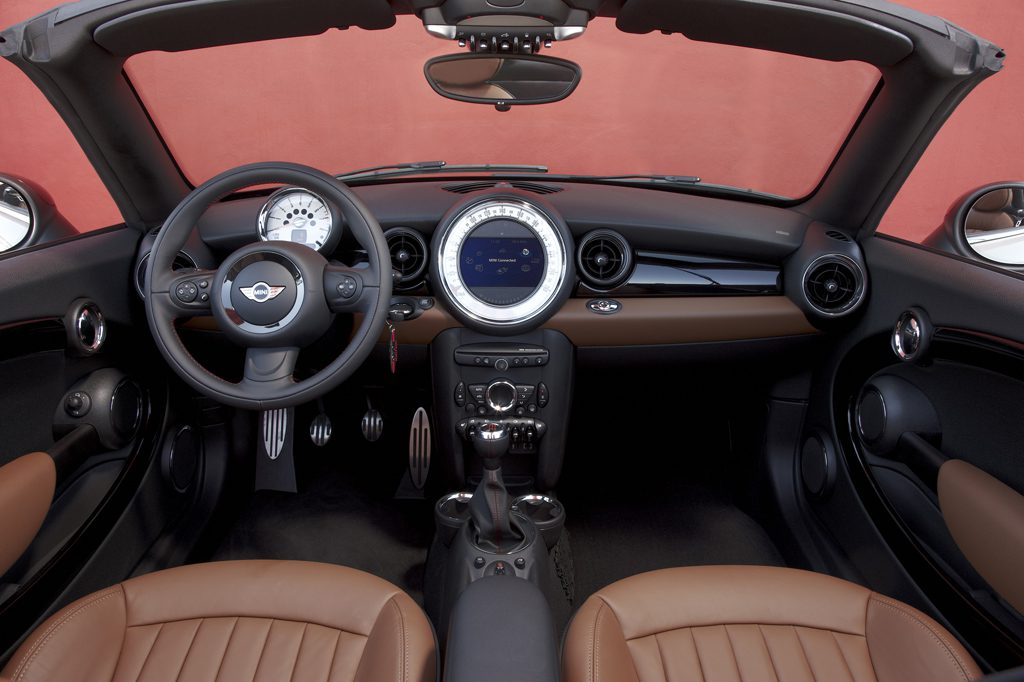 2012 Mini Cooper Roadster Interior
Pros:

Acceleration (Cooper S with manual transmission)
Fuel economy
Handling

Cons:

Cargo room (convertibles)
Control layout
Noise
Rear-seat comfort (except Clubman)
Ride
Minis may look like economy cars, but these Recommended picks are actually sporty driving machines. Base models have no surplus of power, but S versions are quick, and all handle with the agility of a sports car. Ride comfort is a sore point-almost literally. So is rear-seat room, except in the Clubman. In convertibles, add awful top-up visibility and limited cargo space. Demerits aside, Minis are reasonably priced when new (less so secondhand), brim with character, and have been available with a dizzying array of personalizing accessories. Quality issues have surfaced with recent models, which weren't so evident when the Mini first debuted.
Overview
Sporty performance has been the byword for the modern-day Minis since they debuted as 2002 models. Mini Cooper hatchbacks were redesigned for 2007, gaining slightly more power and marginally larger dimensions. Convertibles continued for 2007 using the 2002-2006 generation design. All Minis had four-cylinder engines. Base hatchbacks had 118 horsepower; performance-oriented S hatchbacks were turbocharged, developing 172 hp. Convertible ratings were slightly lower: 115 hp for the base model and a supercharged 168-hp engine for the S model. A six-speed manual transmission was standard on all but the base convertible, which had a five-speed manual. New for 2007 was a six-speed automatic, which replaced a continuously variable automatic transmission (CVT) as an option on all but the base convertible.
Antilock braking was standard, and an antiskid system was optional. S models had a functional hood scoop and a sport suspension. Hatchbacks contained front side airbags and curtain side airbags. Convertibles had front side airbags that provided head and torso protection. They also had a power fabric top with a heated glass rear window, plus standard rear obstacle detection and a "sunroof" mode that opened the top only above the front seats. Newly optional for convertibles was a Sidewalk package that included unique alloy wheels plus upgraded interior and exterior trim. A wireless cell phone link was a hatchback-exclusive option. BMW owns Mini, and Coopers were sold at most major-market BMW dealerships. Minis were in a class by themselves, but possible rivals might include such disparate models as the Scion tC and Volkswagen New Beetle, or even the Ford Mustang.
Yearly Updates
2008 Cooper
Convertibles retained the 2002-07 design and hatchbacks were virtually unchanged. Added midyear was the Clubman, which had a three-inch-longer wheelbase and was nine inches longer overall. It featured a third door on the passenger side to ease access to the roomier rear seat, along with side-hinged rear cargo doors in place of a hatch lid.
2009 Cooper
The convertible was redesigned along the lines of the new-for 2007 hatchback and featured a power fabric top with a heated-glass rear window and a "sunroof" mode that opened the top above the front seats. In addition to the standard black, the top was newly offered in brown and blue. Also new were high-performance John Cooper Works models with a 208-hp version of the hatchback's turbocharged four along with beefier brakes, a performance suspension, specific exhaust tuning, and 17-inch wheels.
2010 Cooper
The 2010 Mini Cooper saw no signifigant changes.
2011 Cooper
The 2011 Mini Cooper lineup saw several changes, including freshened styling, slightly more power, and new convenience features.
2012 Cooper
Joining the Cooper family for 2012 were the coupe and roadster, both seating just two passengers. They were offered in the same Base, S, and John Cooper Works versions as the hatchback and Clubman. These models are covered in a separate review.
2013 Cooper
Mini shuffled available features and special-edition packages most every year, and 2013 was no different. This season brought Bluetooth wireless connectivity as standard instead of optional, satellite radio as optional instead of standard, revised audio controls, a self-adjusting clutch, and automatic transmission as a first-time option for the racy John Cooper Works (JCW) model. Also making news was the return of a limited-edition John Cooper Works GP edition aimed primarily at well-heeled weekend racers. Besides all this, 2013 base Hardtops offered three new trim/equipment packages called Baker Street (as in Sherlock Holmes' address), Bayswater (named for a fashionable part of London), and Mini Green/Hyde Park. The Highgate appearance package was available exclusively for base and S convertibles and named for the tony London neighborhood that many celebrities call home.
2014 Cooper
The traditional Cooper hardtop/hatchback model was redesigned for 2014, but the convertible continued using the same design as the 2009-2013 models.