Premium large car; Built in Sweden
transverse front-engine/front- or all-wheel drive
Good condition price range: $6,700 – $33,900*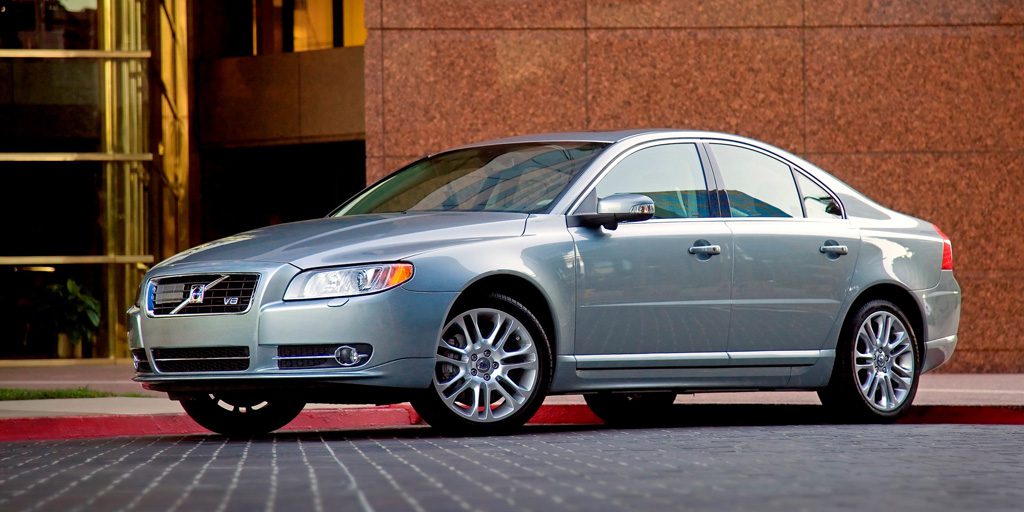 2007 Volvo S80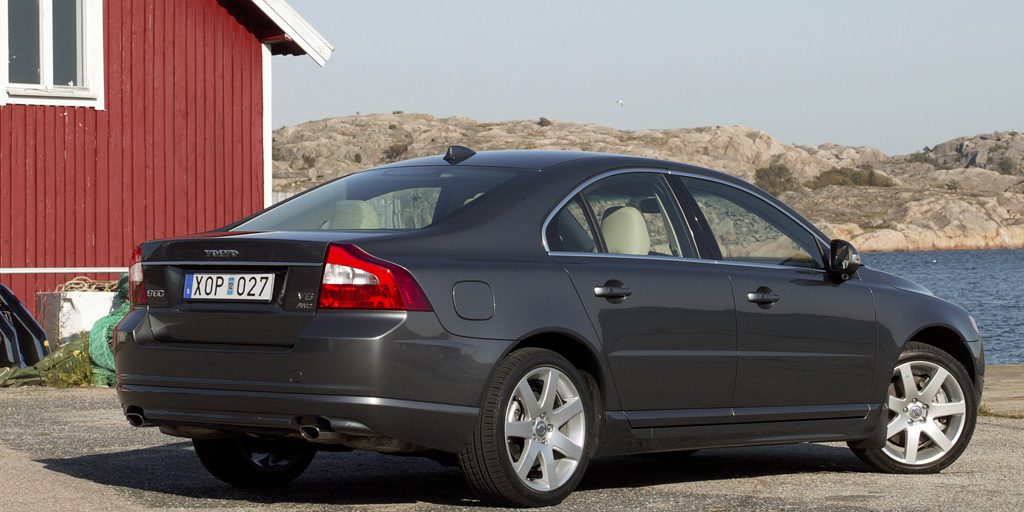 2007 Volvo S80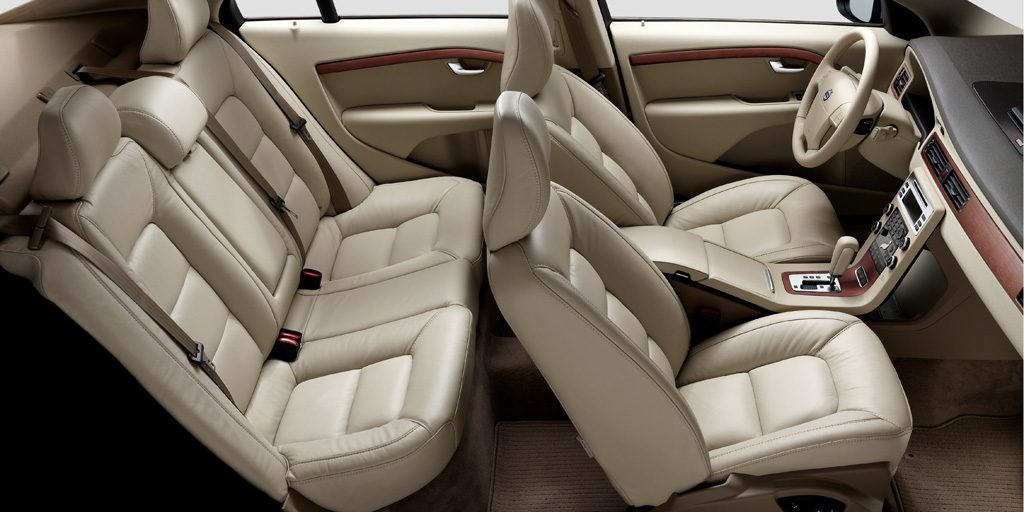 2007 Volvo S80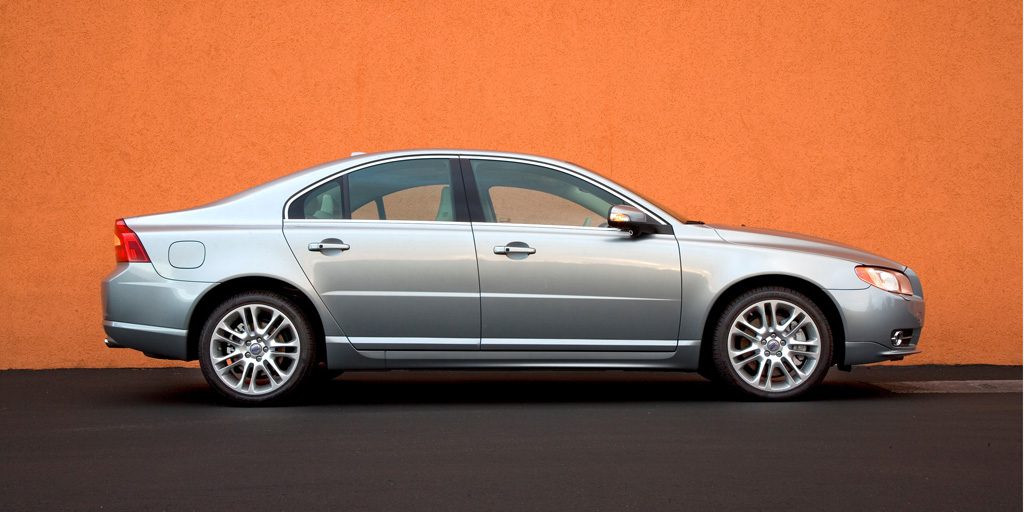 2007 Volvo S80
Pros:

Acceleration (V8 and T6)
Control layout
Interior materials
Ride
Seat comfort (front)
Steering/handling (V8 and T6)

Cons:

Cargo room
Fuel economy (V8 and T6)
Stylish and comfortable, Volvo's redesigned S80 nevertheless cannot match the brand cachet and the sportiness or pure luxury of the best in this class. Regular six-cylinder versions trail rivals for power, and haven't been offered with all-wheel drive. V8 models and the turbocharged T6 are more in line with luxury buyers' expectations, and new-car prices have undercut V8-powered competitors. Resale values have been around average, so used-car prices might appeal.
Overview
Volvo's flagship sedan was redesigned for 2007, and became the automaker's first car available with a V8 engine. Styling evolved from the 1999-2006 design, and dimensions changed little, inside or out. Two versions were offered, with new engines. The 3.2 model had front-wheel drive and a 235-horsepower inline six-cylinder engine. The S80 V8 had all-wheel drive and a Yamaha-developed 311-hp, 4.4-liter V8, similar to the one used in Volvo's XC90 SUV. A six-speed automatic was the sole transmission. Previous S80s had a five-cylinder engine and five-speed automatic.
Antilock braking and traction/antiskid control were standard. So were front side airbags and curtain side airbags. Adaptive cruise control with a collision warning function was a new S80 option. Another new option was Volvo's Blind Spot Information System (BLIS), with a mirror-mounted camera that detected and warned of nearby objects that might otherwise go unseen by the driver. An optional Sport Package included driver-adjustable power-steering settings and Volvo's Four-C adaptive suspension, with Comfort, Sport, and Advanced settings. Other options included a navigation system and DVD entertainment.
An S80 could also be equipped with a Personal Car Communicator, including a heartbeat sensor that could warn if a person was inside the car from yards away. Available Ready Alert Brakes were designed to pre-charge the braking system if an imminent collision was detected. Volvo's S80 competed against such models as the Acura RL, Audi A6, and Cadillac DTS.
Yearly Updates
2008 S80
A new performance-oriented version of the S80 debuted for 2008. The all-wheel-drive T6 sedan held a turbocharged 281-horsepower, 3.0-liter inline six-cylinder engine and Volvo's six-speed automatic transmission.
2009 S80
A new Convenience Package offered front- and rear-obstacle detection, rear audio controls, and keyless access and engine start. The Sport Package was discontinued.
2010 S80
The 2010 Volvo S80 received revised option packages and was available with a slightly retuned base engine. New in 2010 was a Partial Zero Emissions (PZEV) version of the 6-cylinder engine that produces 225 horsepower. It was designed to produce fewer emissions while getting better fuel economy than the 235-horsepower version.
2011 S80
The 2011 Volvo S80 lineup lost its V8 model, while the 3.2-liter six gained five horsepower (to 240) and the T6's 3.0-liter turbo six gained 19 horsepower (to 300).
2012 S80
Some new option packages and a revised dashboard marked the 2012 edition of the Volvo S80.
2013 S80
All 2013 S80 models added standard headlamp washers, rain-sensing windshield wipers, keyless entry, push-button start, and Volvo's Personal Car Communicator (PCC) keyfob. Other new features included an automatic tunnel-detection mode for the headlamps, a redesigned gear lever, additional functionality for the Sensus entertainment control interface, and a couple new paint colors. The available technology package added Active High Beam functionality to the headlamps and a Road Sign Information system that was able to display roadside speed limit signs in the car's instrument cluster.
2014 S80
The Volvo S80 received modestly updated exterior styling for the 2014 model year. Interior tweaks included a new steering wheel and gearshift lever. There was also a new digital instrument cluster with three different driver-selectable displays. The optional Climate Package now included a heated windshield and a heated steering wheel. T6 AWD models could now be ordered with 19-inch wheels and a lowered suspension.