Premium compact car; Built in Belgium
transverse front-engine/front-wheel drive
Good condition price range: $6,600 – $25,900*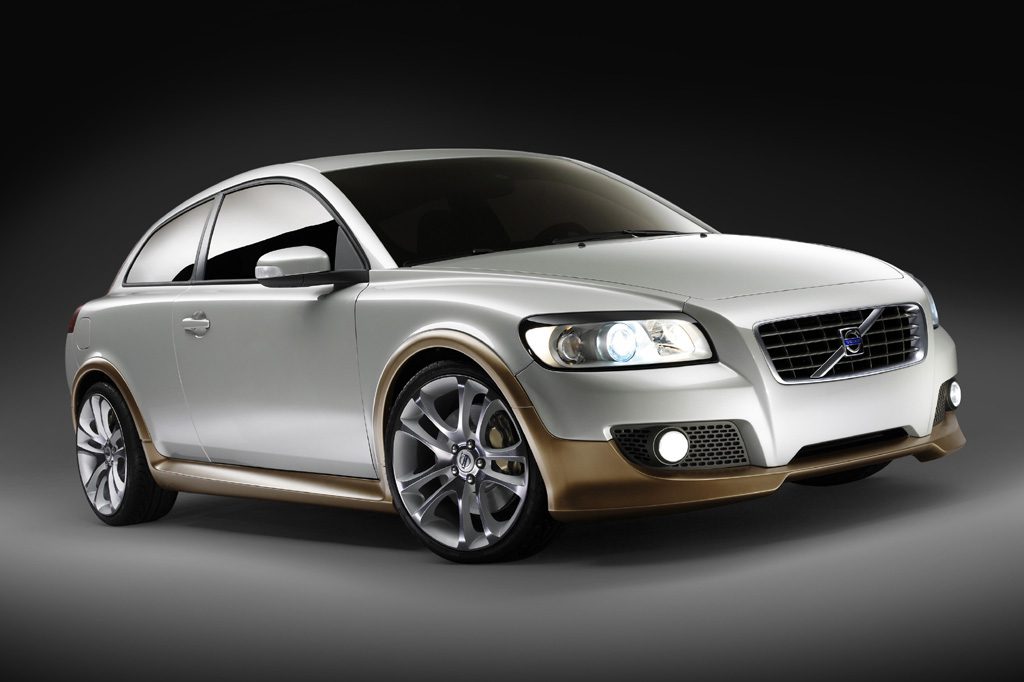 2008 Volvo C30 Front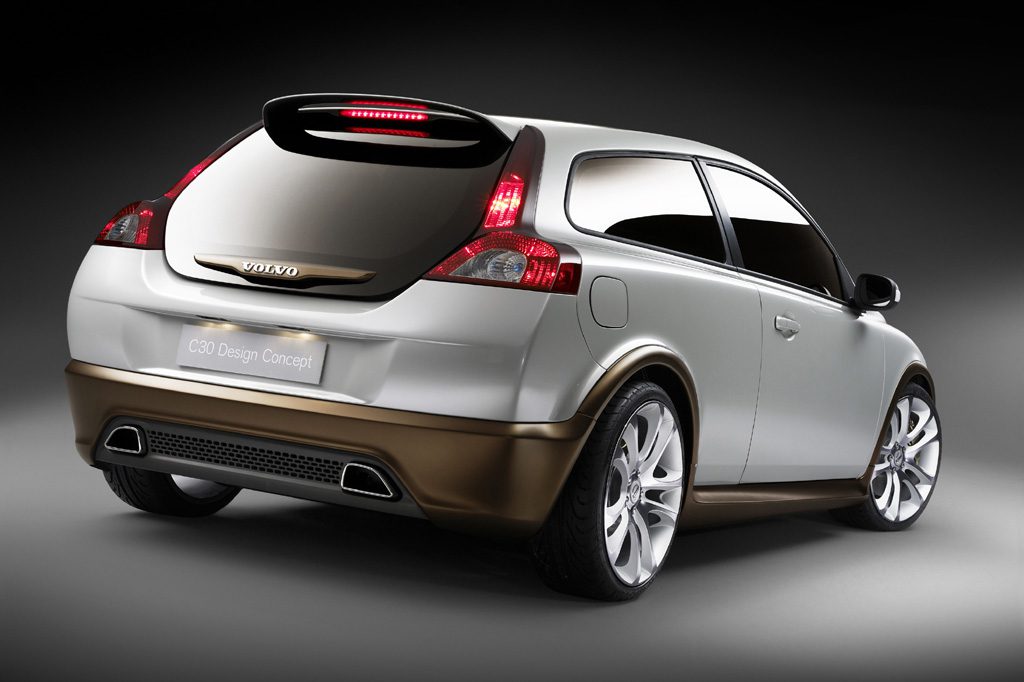 2008 Volvo C30 Rear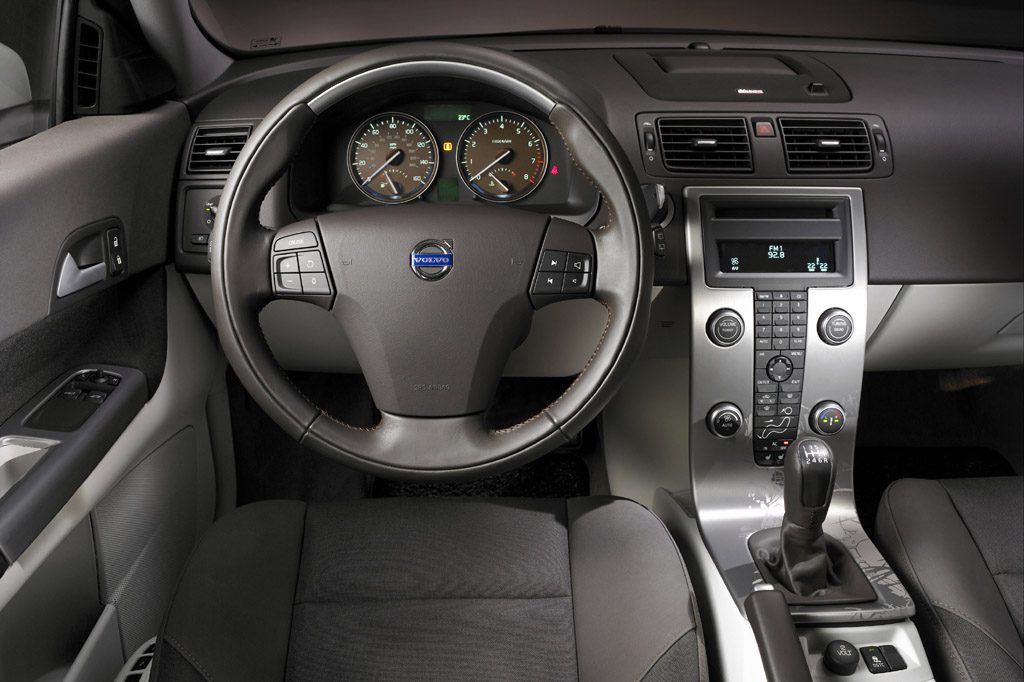 2008 Volvo C30 Interior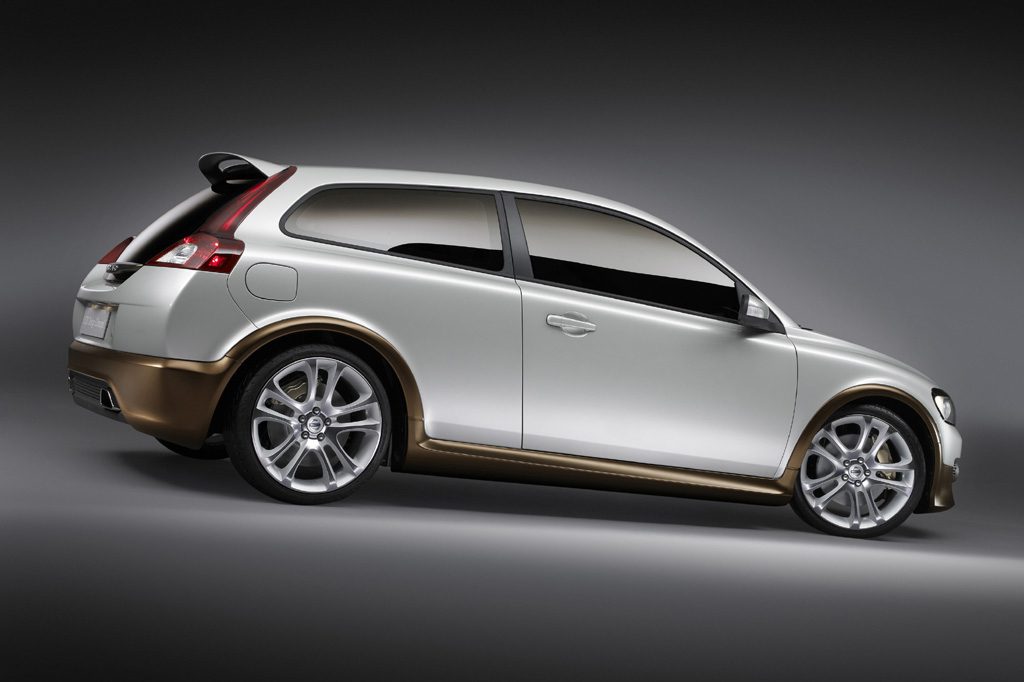 2008 Volvo C30 Profile
Pros:

Acceleration
Instruments/controls
Front-seat comfort

Cons:

Cargo room
Rear-seat entry/exit
Rear-seat room
Volvo's sporty, fun-to-drive entry-level hatchback offers head-turning styling with a modicum of hatchback practicality. Easy to live with, the C30 feels "Euro-premium" overall. The version 2.0/R-Design models' taut ride may turn off some shoppers. Bargain pricing wasn't part of the equation for new C30s, especially when options were tacked on. Used-car prices won't be cheap, either.
Overview
Seen first in Europe, the Volvo C30 was a new-for-2008 two-door compact hatchback from the Swedish automaker. Serving as Volvo's smallest car, the premium C30 it shared basic design with the company's S40 sedan and V50 wagon. Volvo's C30 was 8.5 inches shorter than the S40, but not all that much lighter in basic form. Rivals included the Audi A3 hatchback and new BMW 1-Series coupe, as well as Saab's 9-3.
Version 1.0 and top-line version 2.0 models were available. Both used a 227-horsepower 2.5-liter turbocharged five-cylinder engine driving a six-speed manual transmission or optional five-speed automatic. Standard safety features included antilock brakes, traction control, an antiskid system, front side airbags, and curtain side airbags. Both models had four bucket-style seats.
Version 2.0 added an upgraded sound system, satellite radio, rear spoiler, sport suspension, and 18-inch wheels/tires that replaced Version 1.0's 17-inchers. Many options were available only as part of the "Volvo
Yearly Updates
2009 C30
Volvo shuffled the C30 lineup for 2009. A new T5 model replaced the initial Version 1.0 trim level, and a T5 R-Design coupe replaced Version 2.0, again with a sport suspension and 18-inch wheels. A new Preferred Package included a power driver's seat, fog lamps, and upgraded audio. Volvo's navigation system with real-time traffic information joined the options list.
2010 C30
The 2010 Volvo C30 no longer required customers to purchase a "Custom Build Program" in order to equip this premium compact car with popular optional features.
2011 C30
The 2011 Volvo C30 got freshened exterior and interior styling.
2012 C30
Minor option-package revisions were the only change of note to the 2012 Volvo C30.
2013 C30
The 2013 Volvo C30 received standard rain-sensing windshield wipers and headlamp washers. There were also some additional option packages on offer, and two new paint colors. The engine now used synthetic motor oil and had longer service intervals.