Premium midsize car; Built in USA
2-door coupe
4-door sedan
4-door wagon
longitudinal front-engine/rear- or all-wheel drive
Good condition price range: $9,200 – $46,900*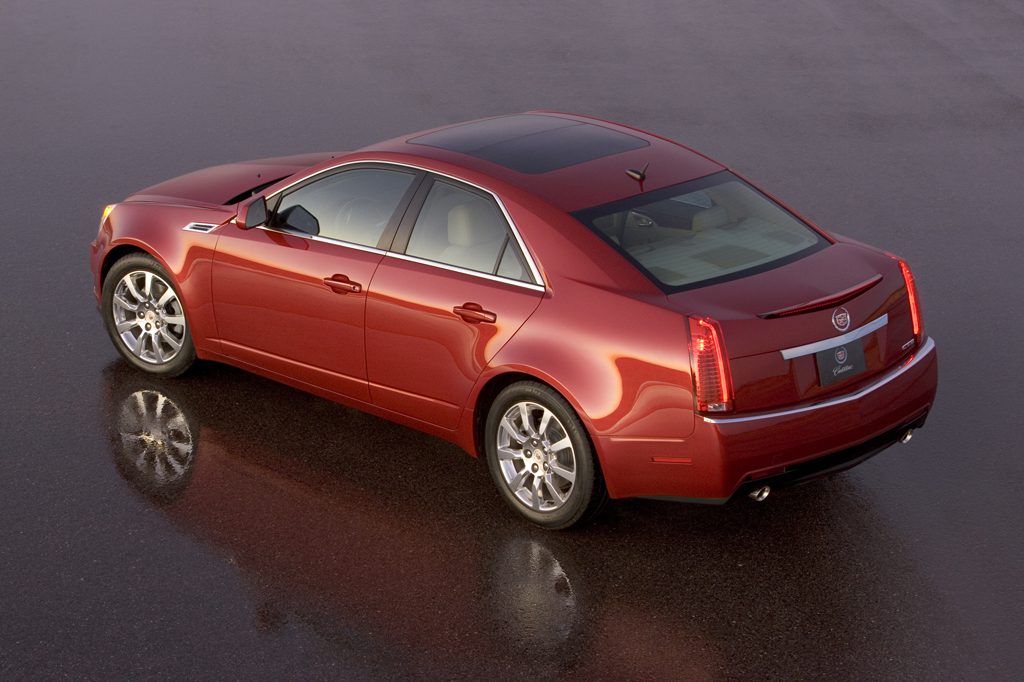 2008 Cadillac CTS Sedan Rear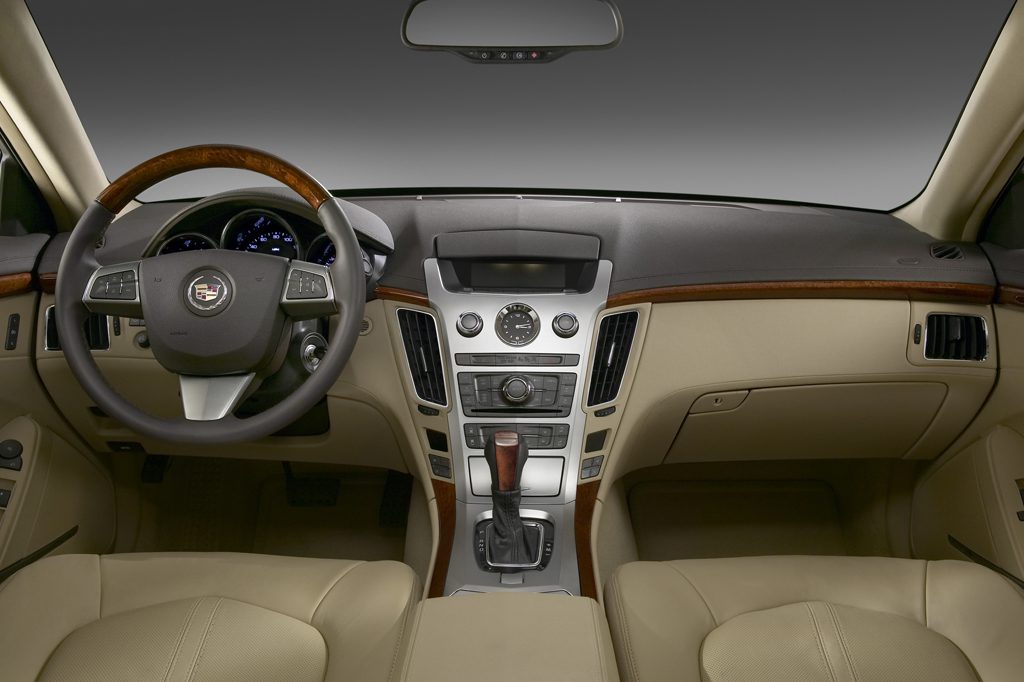 2008 Cadillac CTS Interior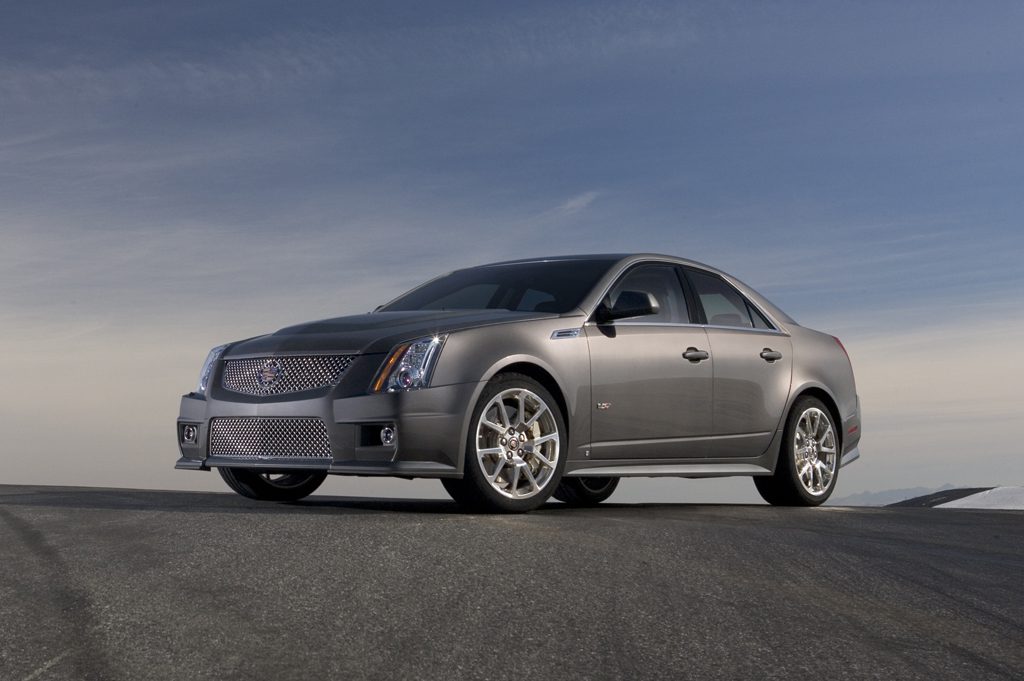 2009 Cadillac CTS Sedan Front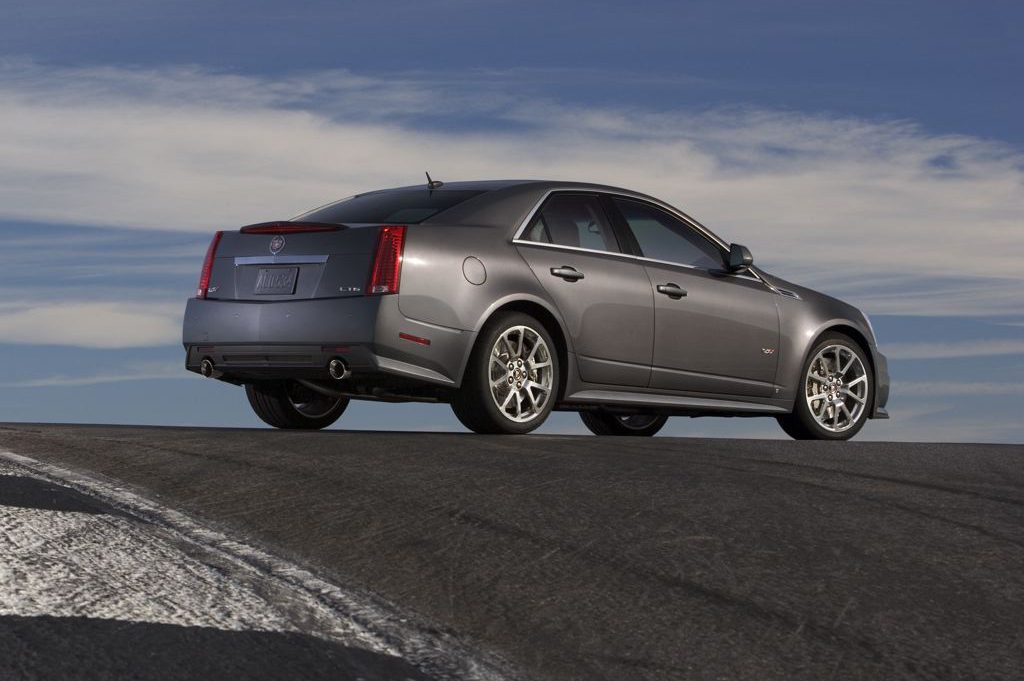 2009 Cadillac CTS Sedan Rear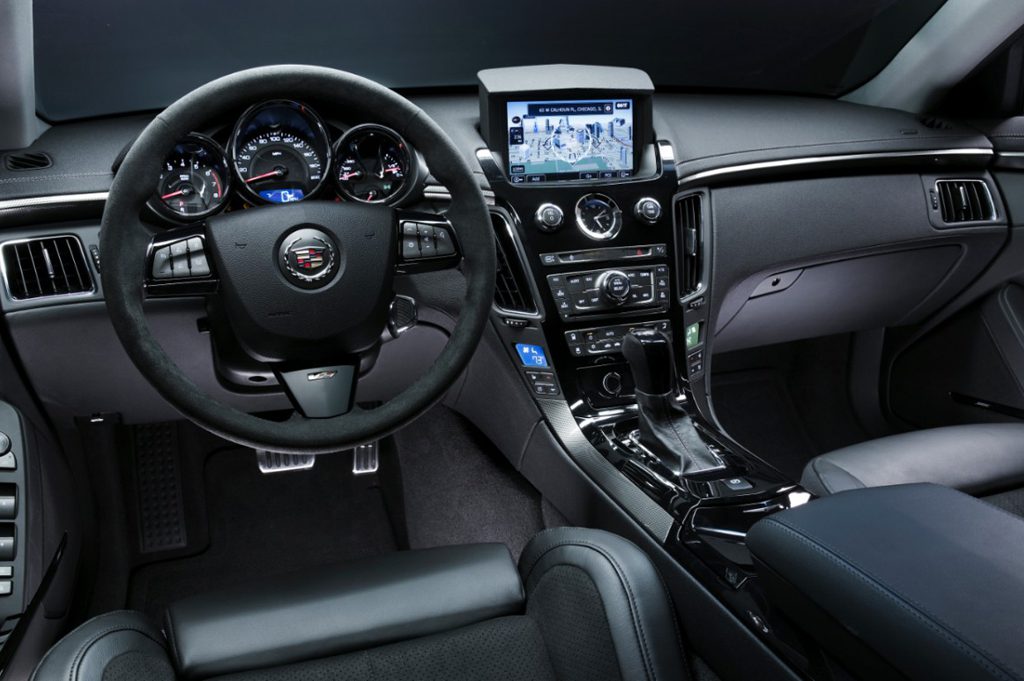 2009 Cadillac CTS-V Interior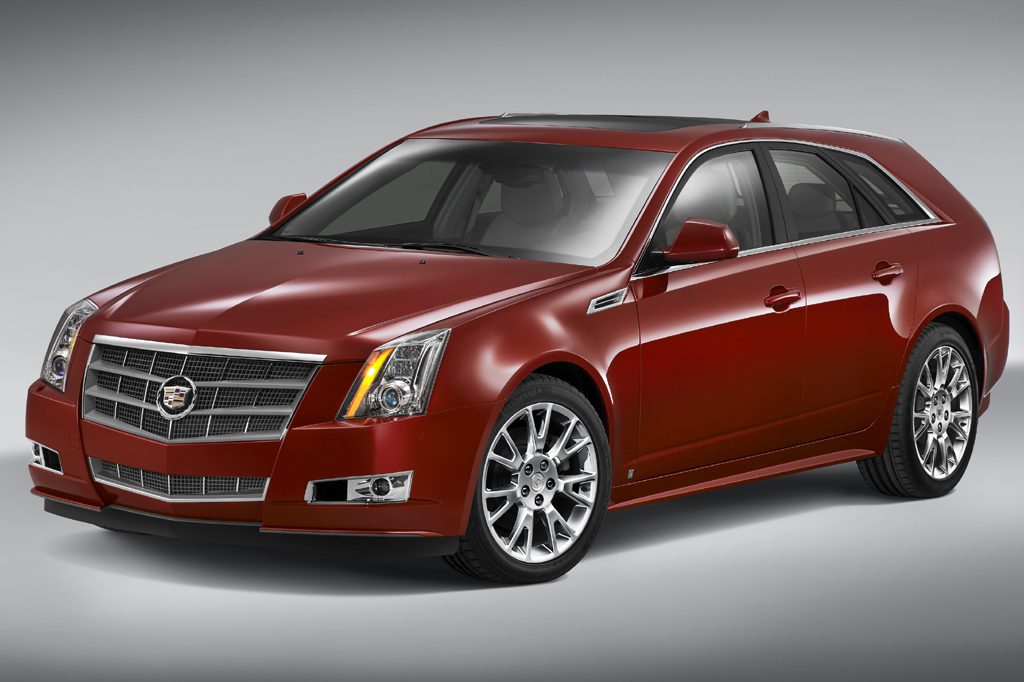 2010 Cadillac CTS Wagon Front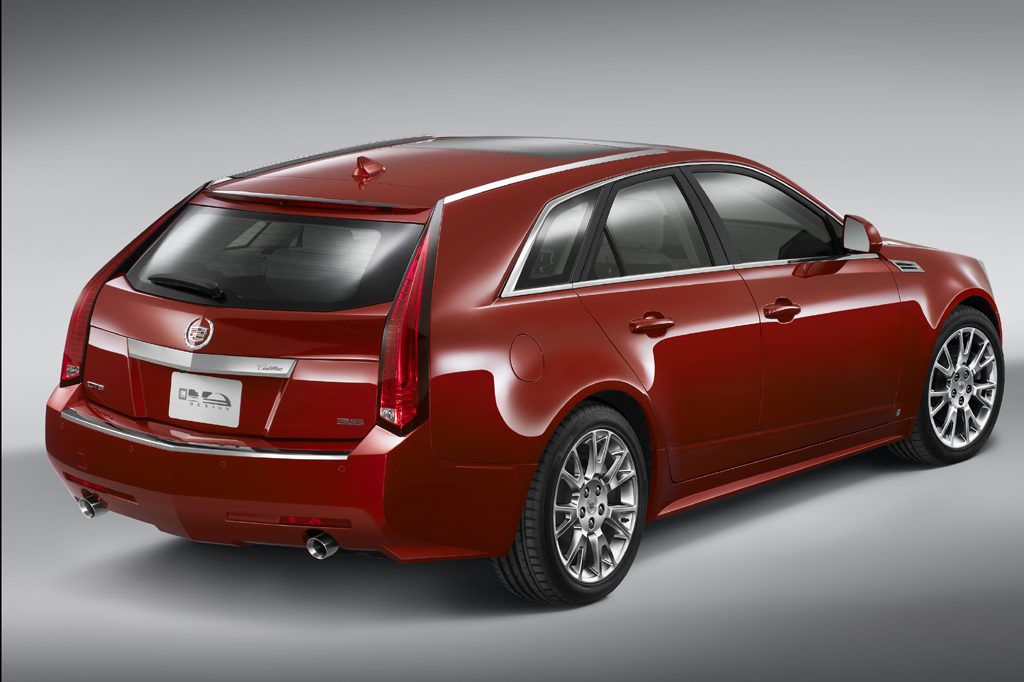 2010 Cadillac CTS Wagon Rear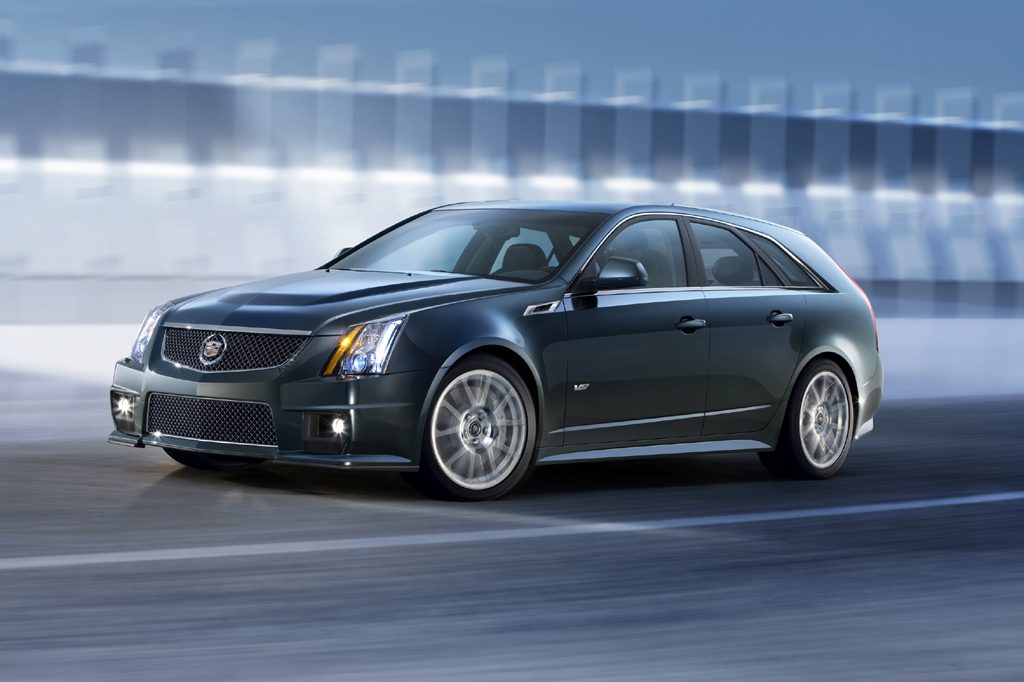 2011 Cadillac CTS-V Wagon Front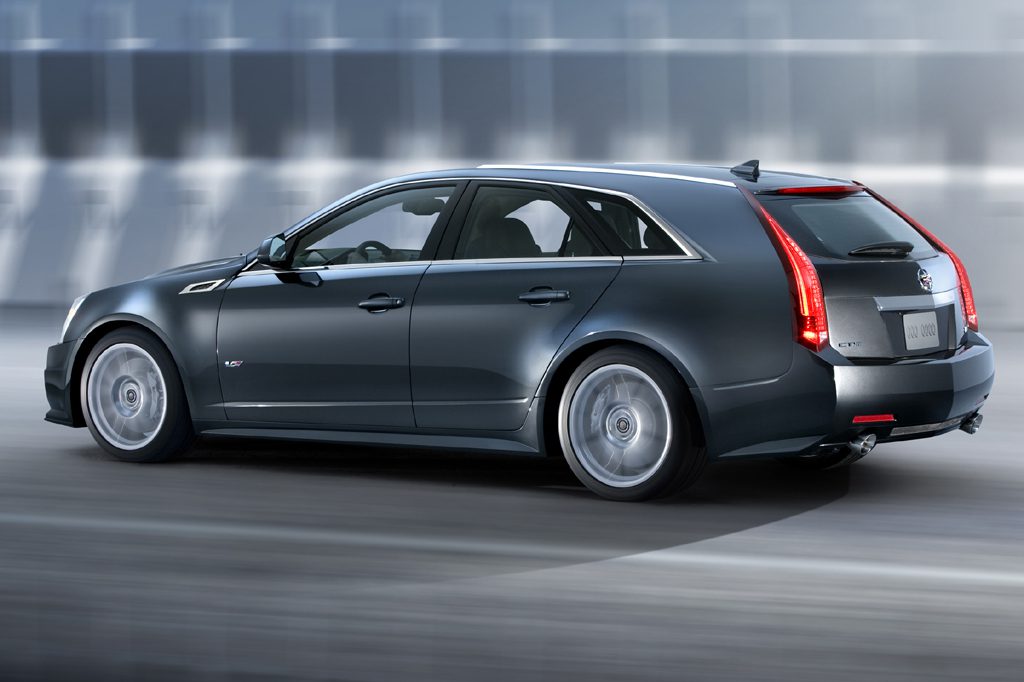 2011 Cadillac CTS-V Wagon Rear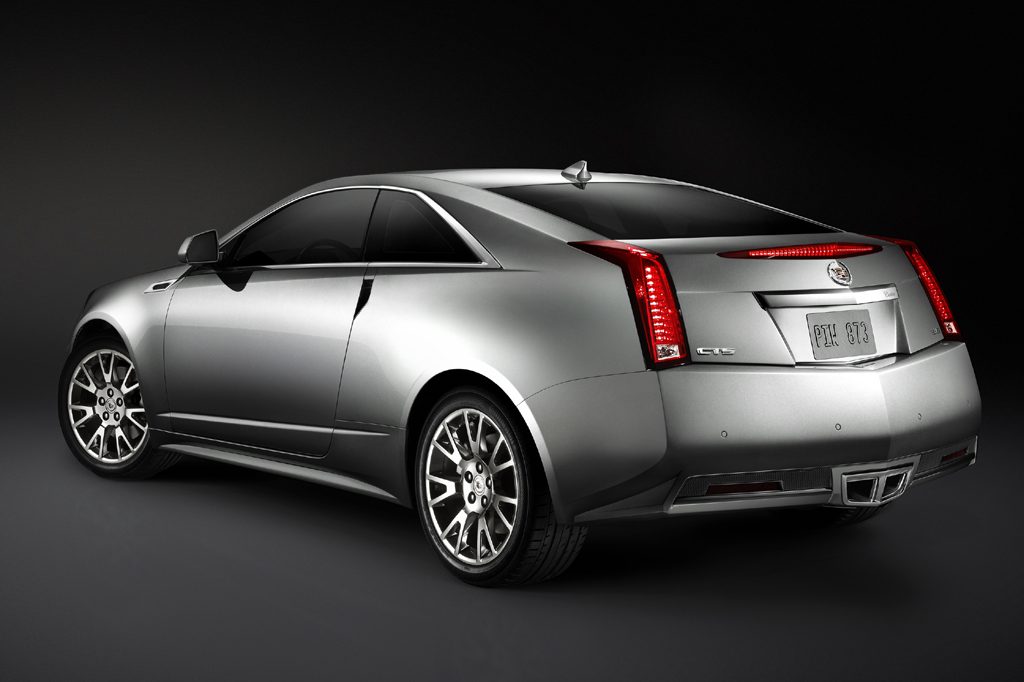 2011 Cadillac CTS Coupe Rear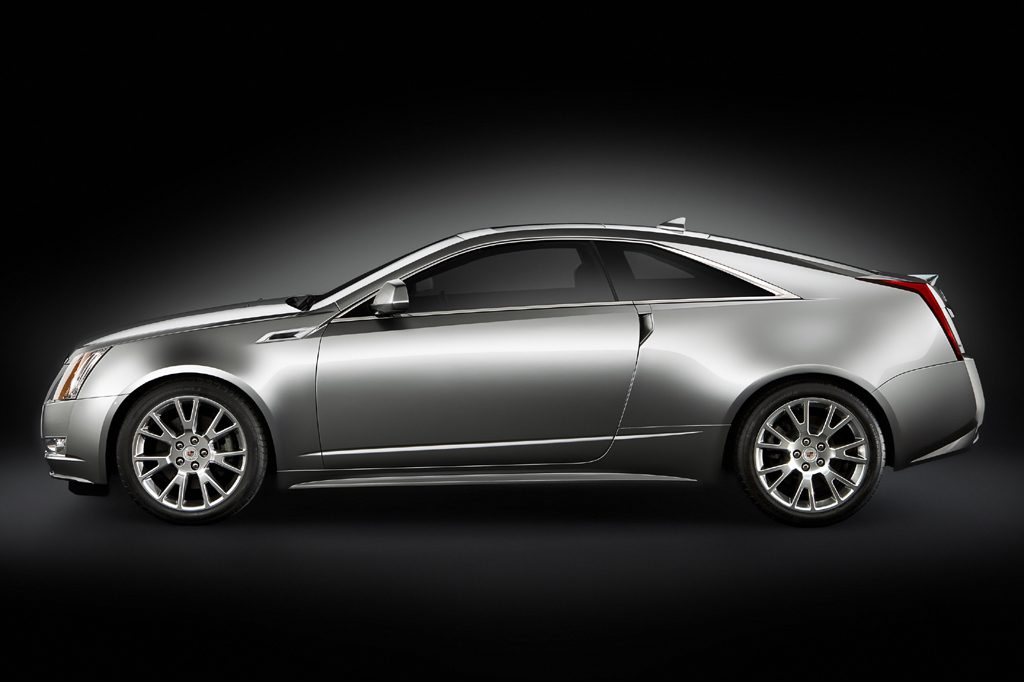 2011 Cadillac CTS Profile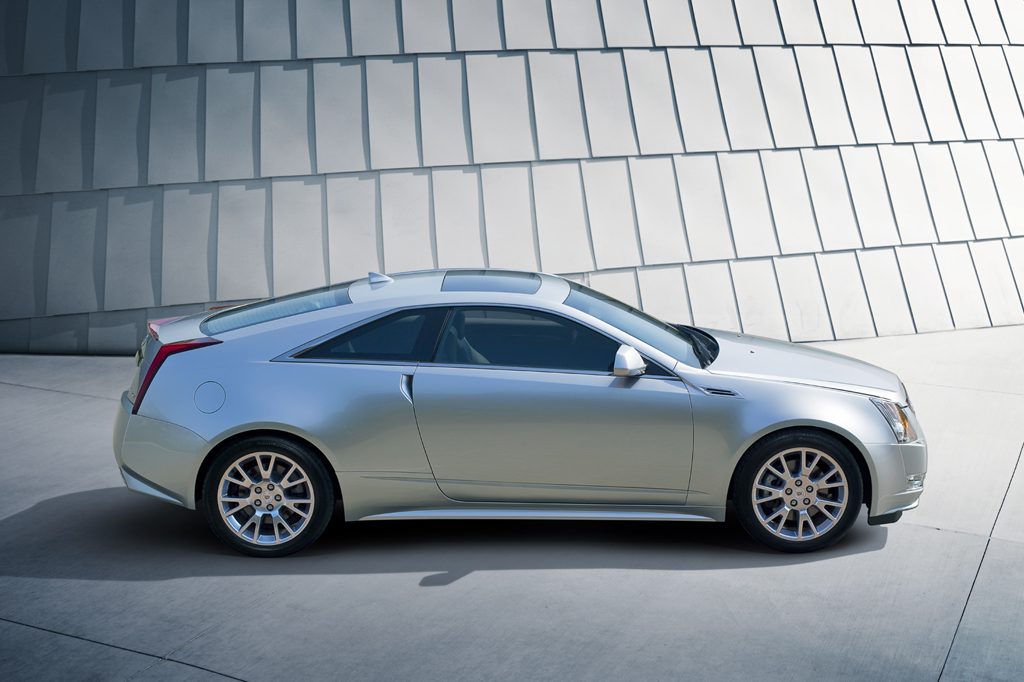 2011 Cadillac CTS Profile-2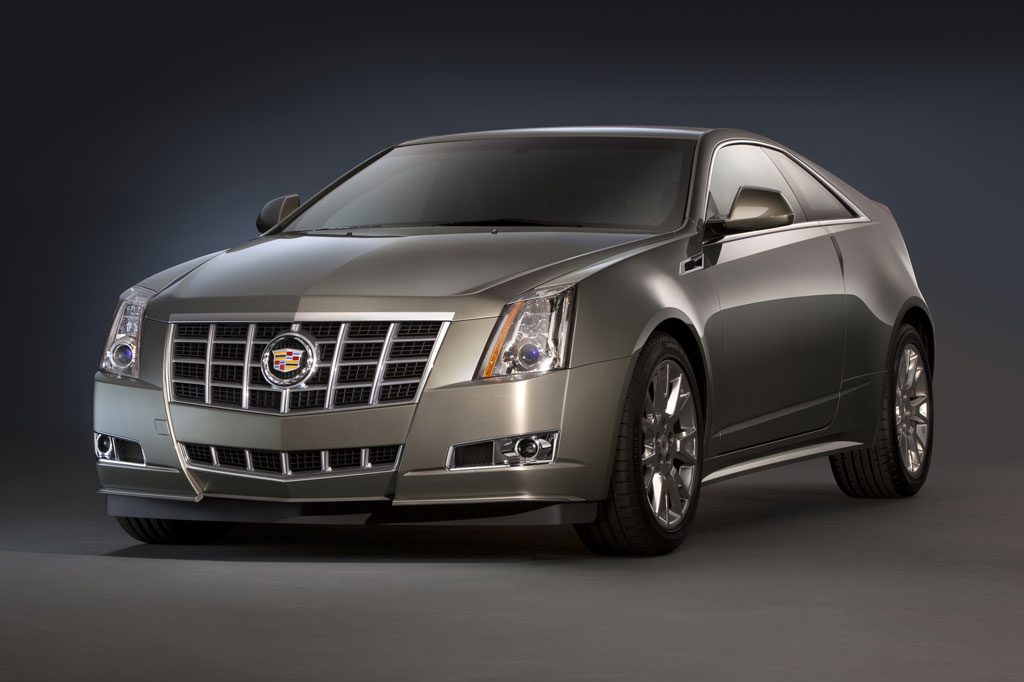 2012 Cadillac CTS Coupe Front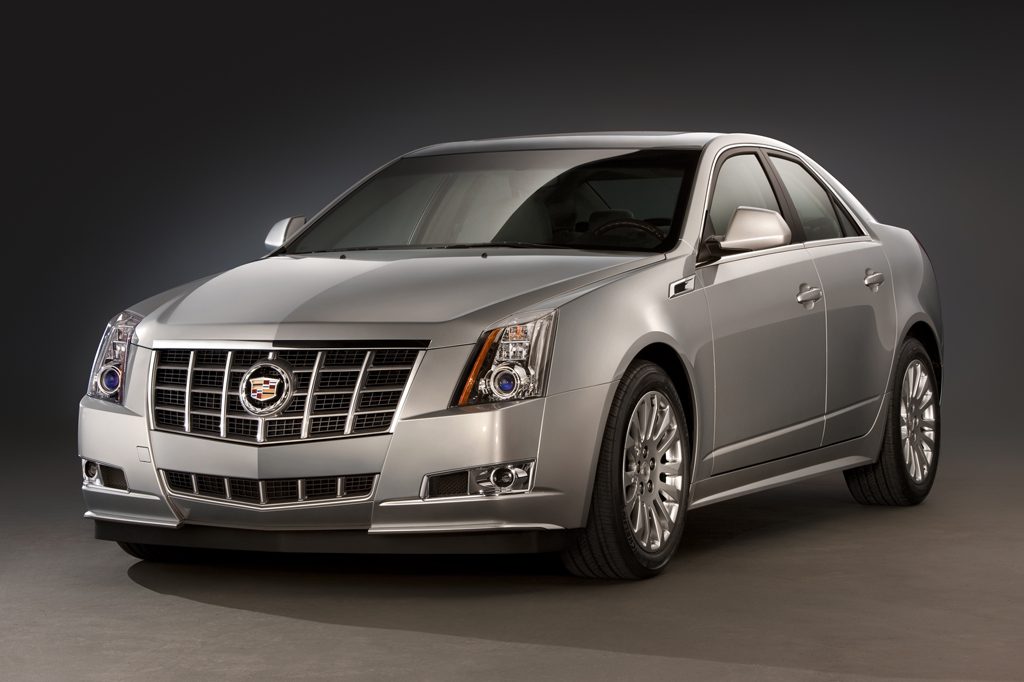 2012 Cadillac CTS Sedan Front
Pros:

Acceleration
Handling
Quietness (CTS)
Ride (except CTS-V or CTS w/Summer Tire Pkg.)

Cons:

Cargo room
Rear-seat room
Rear visibility
Major interior upgrades addressed the previous CTS' most glaring flaws, while the new direct-injection engine delivers class-appropriate refinement and performance. Cadillac's smallest sedan is finally a legitimate alternative to cars from Audi, BMW, and Infiniti. We especially like the Direct Injection model for its refinement and performance. Competitive pricing when these cars were new served as icing on the cake for this premium midsize sedan, which can also be a good value secondhand. The enthusiast-oriented CTS-V offers blistering acceleration and near-world-class handling, but at a hefty price premium.
Overview
Redesigned for 2008, the Cadillac CTS enjoyed new styling, more available power, and new features. Similar in size to the 2003-07 generation, the 2008 CTS also had comparable interior accommodations. Rear-wheel drive remained standard, but all-wheel drive was available for the first time. Base and Direct Injection models were offered. Base models had a 263-horsepower 3.6-liter V6 engine. Named for its engine, Direct Injection models held a 304-horsepower 3.6-liter V6. Both engines teamed with a six-speed manual or an optional six-speed automatic transmission. The automatic had provision for manually selected gear changes. Competitors included the Acura TL, BMW 3-Series, and Infiniti G37.
CTS-V, the performance version of the CTS, was relaunched in 2012. What the M series was to BMW and AMG is to Mercedes, so the V was to Cadillac. The CTS-V added more power and a sport suspension to the base car. The CTS-V also had unique styling cues and interior treatment. We considered the BMW M5, Infiniti M56, and Mercedes-Benz E63 AMG as likely rivals for the CTS-V.
The CTS Sedan (see separate report) was redesigned for 2014, while the coupe, wagon, and high-performance CTS-V continued on the previous-generation design.
The Cadillac CTS included a standard complement of expected and federally mandated safety features.
Yearly Updates
2009 CTS
Regular CTS sedans were largely unchanged, but Cadillac relaunched a high-performance CTS-V model with a supercharged 6.2-liter version of the Chevrolet Corvette's V8 engine. Generating 556 horsepower, the CTS-V engine mated with a six-speed manual or six-speed automatic transmission. Magnetic Ride Control automatically adjusted suspension firmness within two selectable modes. Standard Performance Traction Management was similar to GM's Stabilitrak system, but set to intensify performance in spirited driving. The CTS-V also got an upgraded interior, including available Recaro-brand seats with 14-way adjustment and a suede-like microfiber wrap for the shift lever and steering wheel. CTS-V sedans came only with rear-wheel drive.
2010 CTS
The 2010 Cadillac CTS lineup gained a wagon body style and a new base engine in the form of a 270-horsepower 3.0-liter V6, which replaced the 263-horsepower 3.6-liter V6.
2011 CTS
The 2011 Cadillac CTS Coupe is the latest addition to the lineup of Cadillac's best-selling cars. The 2-door coupe joins 4-door sedan and wagon body styles, which see no major changes for 2011.
2012 CTS
For 2012, the Cadillac CTS's available 3.6-liter V6 gained 14 horsepower for a total of 318.
2013 CTS
For 2013, remote vehicle start became standard on all models.
2014 CTS
The CTS sedan (see separate report) was redesigned for 2014. Coupe, wagon, and high-performance CTS-V models were carried from the previous generation unchanged.