Subcompact car; Built in Japan
4-door hatchback
4-door hatchback
transverse front-engine/front-wheel drive
Good condition price range: $5,600 – $13,400*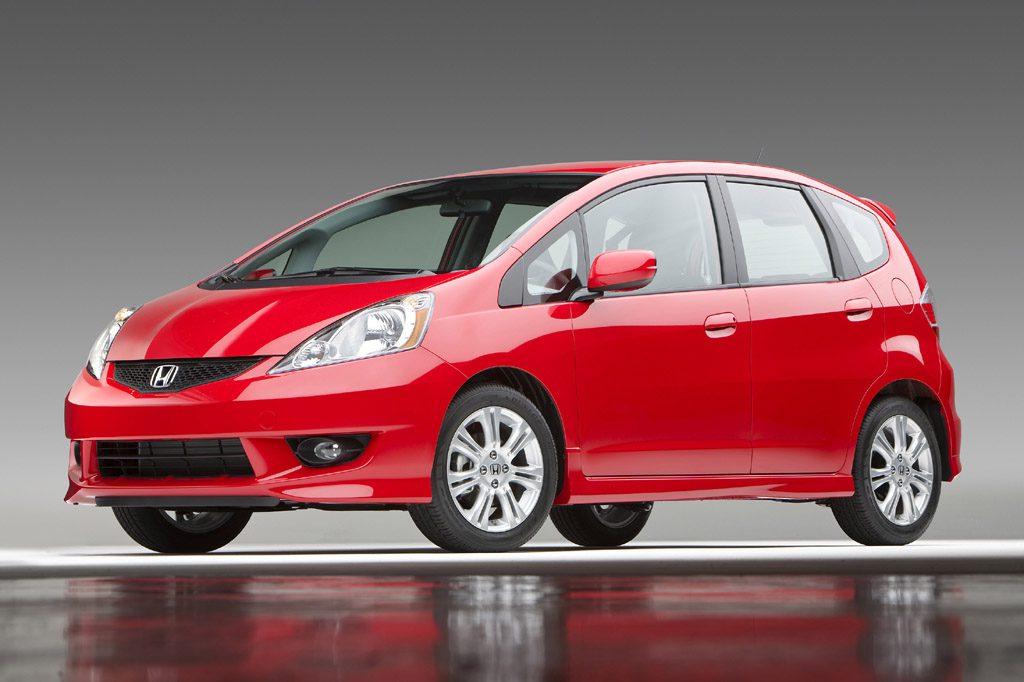 2009 Honda Fit Front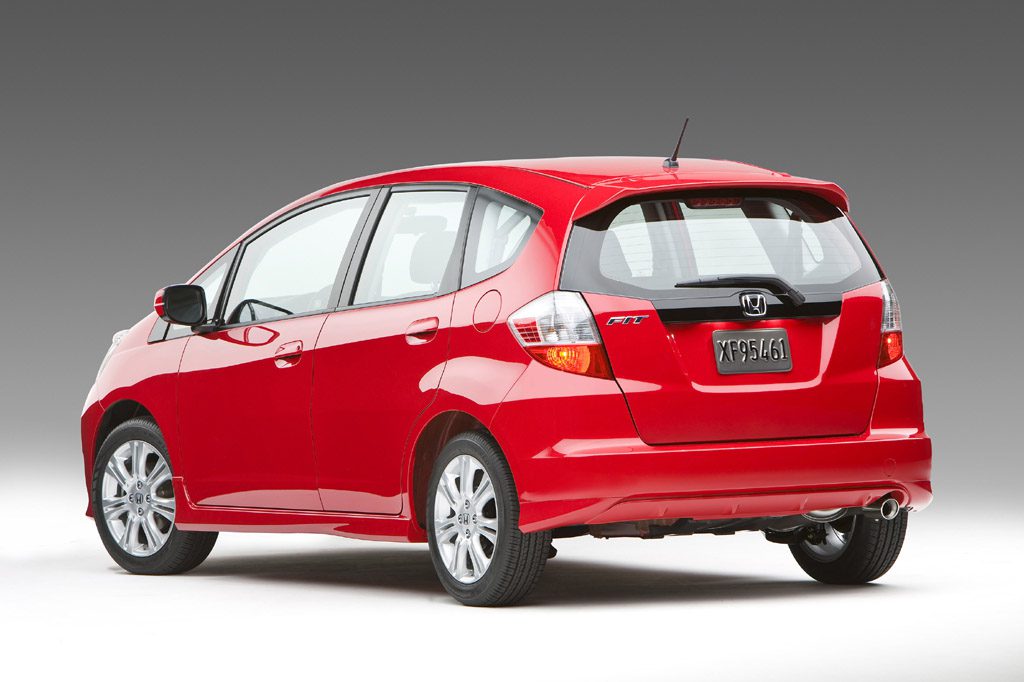 2009 Honda Fit Rear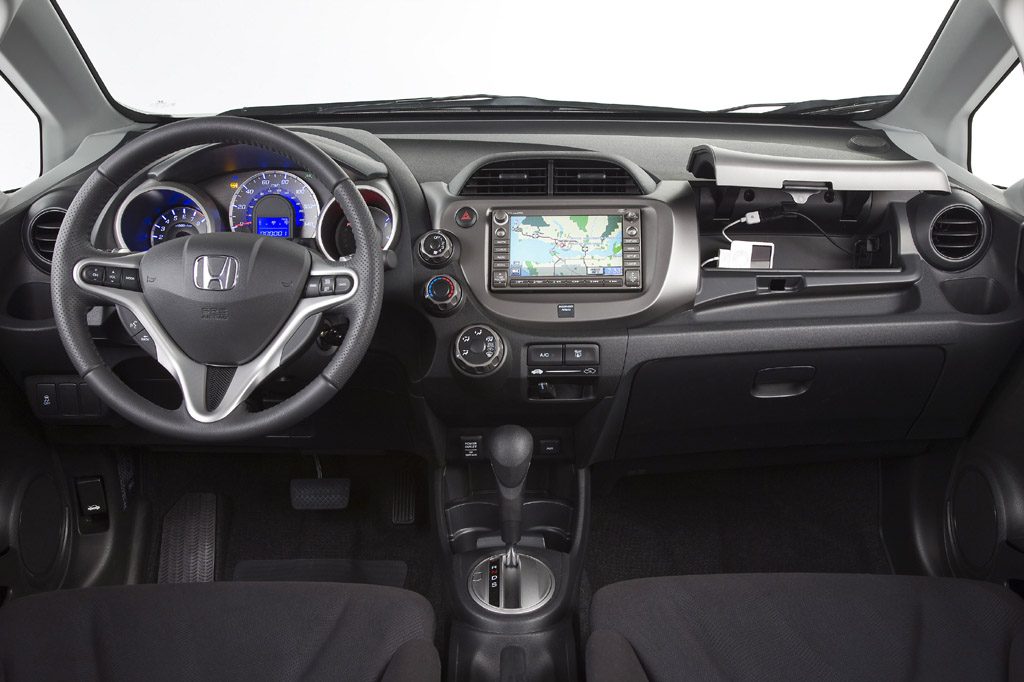 2009 Honda Fit Interior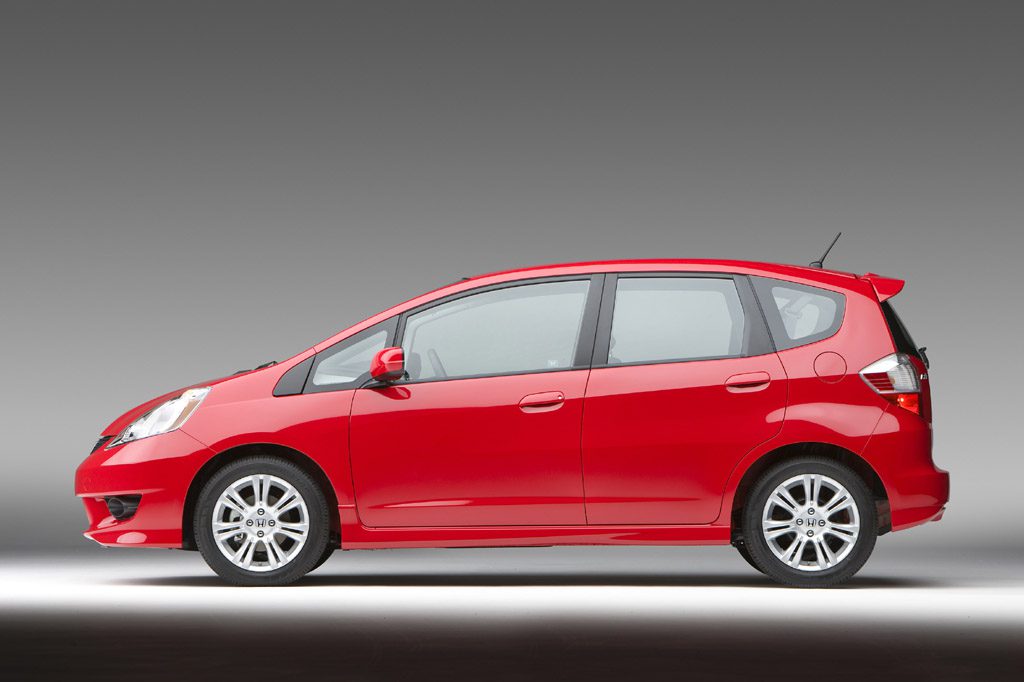 2009 Honda Fit Profile
Pros:

Control layout
Fuel economy
Handling (Sport)
Interior storage space
Passenger room

Cons:
As before, Fit's strongest selling points are its impressive passenger accommodations and large, versatile cargo space. Sport models add a touch of fun-to-drive appeal. While new-car prices have seemed steep for a subcompact, Fit warrants that designation in name and exterior size only. It's really a small wagon that challenges some compact SUVs for room while getting significantly better fuel economy. The 2009 redesign didn't result in a quantum leap over its predecessor-in fact, most people would be hard-pressed to tell them apart. Yet, the latest Fit offers some useful upgrades that make it a Best Buy (2009-12) in this segment.
Overview
Redesigned for 2009 after only two seasons in its initial form, the Fit gained size and power while remaining Honda's smallest car. Compared to the 2007-08 model, this subcompact front-drive hatchback gained 2 inches in wheelbase and 4 inches in overall length. Base and Sport models returned, both powered by a 1.5-liter four-cylinder engine that produced 117 horsepower-an increase of 8 hp. A five-speed manual transmission was standard, and a five-speed automatic was optional. Sport models with automatic added steering-wheel-mounted shift paddles. Those Sport editions also featured subtle aerodynamic body add-ons, upgraded trim, and 16-inch alloy wheels in place of the base model's 15-inch steel wheels. (Prior Fits had used 14-inch wheels.) Standard safety features included antilock brakes, front side airbags, and curtain side airbags. Traction control, an antiskid system (new for 2009) were installed on Sport models with Honda's newly available navigation system. Also available for the first time was a USB port for digital music players. Split 60/40, the rear seat could be positioned to best accommodate either cargo or people. The rear seat cushions could be folded up or the seatbacks folded down to increase cargo room. Rivals to Honda's Fit included the Hyundai Accent, Scion xD, and Suzuki SX4.
An electric-powered Fit EV was added in 2013.
Yearly Updates
2010 Fit
The 2010 Honda Fit is largely unchanged following its 2009 redesign.
2011 Fit
The 2011 Honda Fit gained some standard convenience and safety features. Newly standard on 2011 Fit Base versions were cruise control, a USB port for connecting digital-music players, and keyless entry. Previously offered only on Fit Sport with navigation, traction control and an antiskid system were now standard on all 2011 Fit models.
2012 Fit
There were no changes of note to the 2012 Honda Fit.
2013 Fit
Gas-powered Fits saw no changes for 2013. There was a new version though, the electric-powered Fit EV. Fit took the 2014 model year off and a redesigned Fit appeared as a 2015 model.