Compact car; Built in Canada, USA
transverse front-engine/front-wheel drive
Good condition price range: $5,200 – $16,300*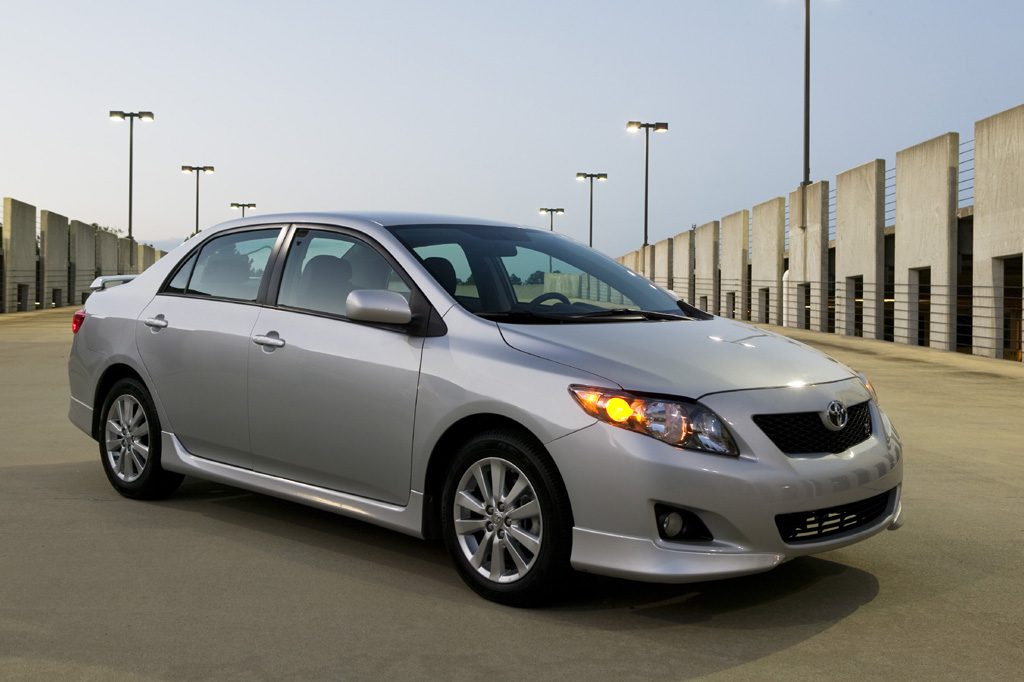 2009 Toyota Corolla Front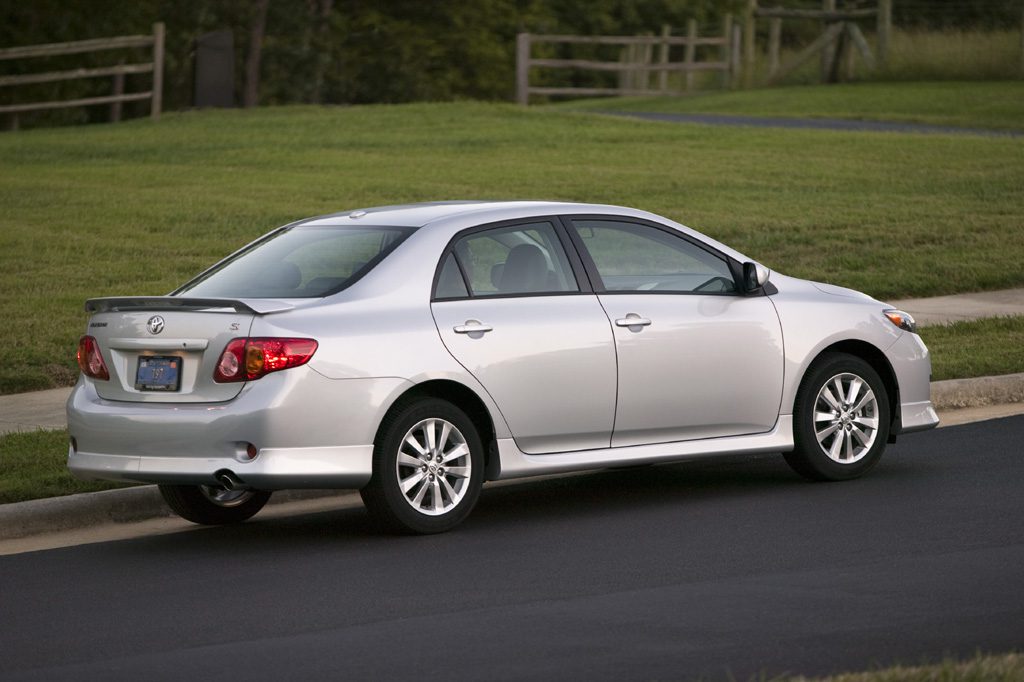 2009 Toyota Corolla Rear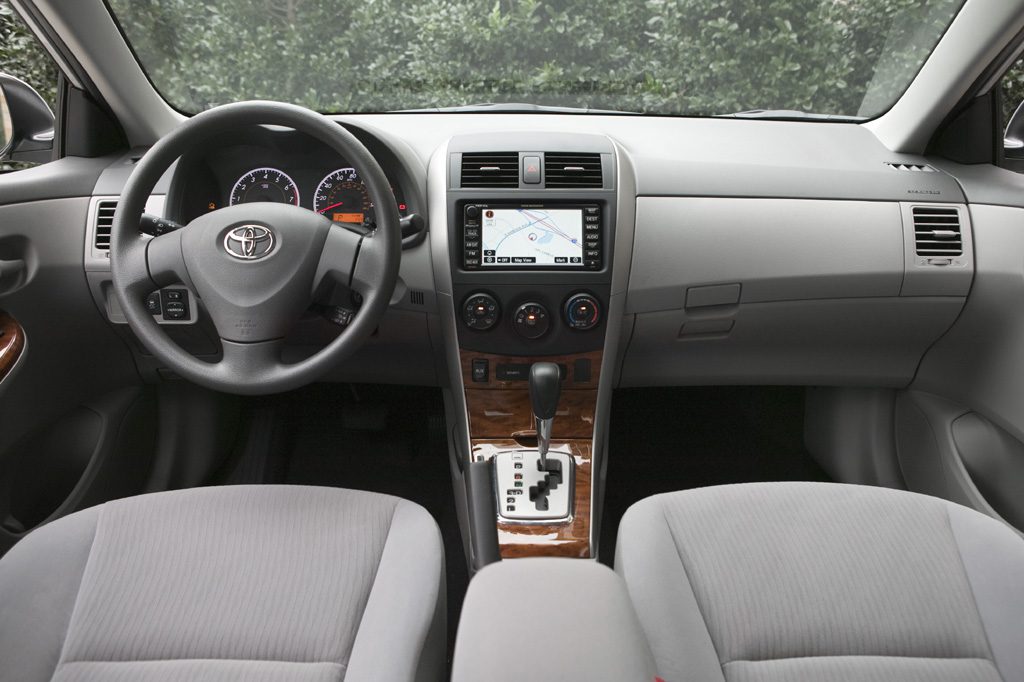 2009 Toyota Corolla Interior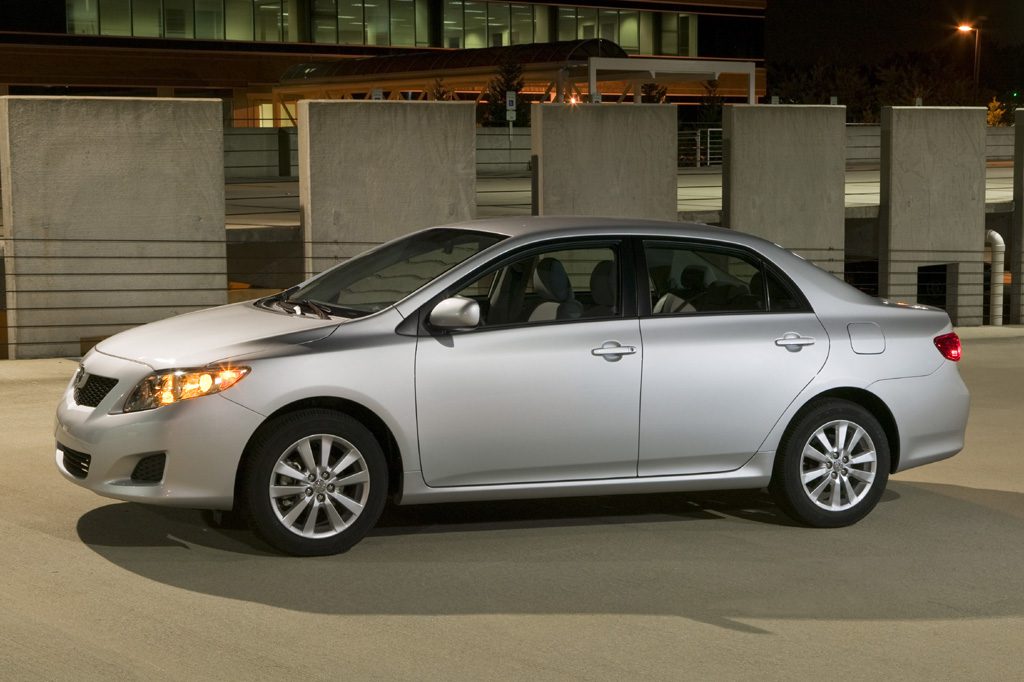 2009 Toyota Corolla Profile
Pros:
Cons:

Acceleration (manual transmission)
Rear-seat room
Road noise (XRS)
Steering feel
Toyota's take-no-chances approach has served legions of Corolla buyers who want a quiet, soft ride, and value good fuel economy over lively performance. The current model doesn't stray from that formula-not even the sporty XRS. Aside from its reputation for reliability and strong resale value (marred somewhat by the highly-publicized recalls of other Toyota models early in 2010), today's Corolla puts little distance between itself and the equally conservative Hyundai Elantra. That wouldn't be an issue, except that the Hyundai comes with nicer interior appointments, and costs less (new or used) when comparably equipped.
Overview
Redesigning of Toyota's compact front-drive sedan for 2009 gave it more available power, more standard safety features, and fresh styling. Although this Corolla sedan was 2.5 inches wider than the 2003-2008 version, other exterior and interior dimensions changed little. Corollas came in five trim levels for 2009, up from three in 2008. Base, LE, new XLE, and sporty S models held a 132-horsepower 1.8-liter four engine, which replaced a 126-hp 1.8-liter four-cylinder. The top-of-the-line XRS model had a 158-horsepower 2.4-liter four-cylinder. A five-speed manual transmission was standard. The optional automatic transmission was a five-speed on the XRS and a four-speed on other Corollas. The XRS included 17-inch wheels and four-wheel disc brakes, versus other models' 15- or 16-inch wheels and front-disc/rear-drum brakes.
Standard safety features included antilock brakes, curtain side airbags, and front side airbags.
Traction control and an antiskid system were standard only on the XRS sedan, but optional on other models. A navigation system was available for the first time, optional on all but Base and LE models. Leather upholstery was an option exclusive to S and XRS versions. Note that Corolla lent its basic design and powertrains to Toyota's Matrix wagon and the similar Vibe from General Motors' Pontiac division. Corolla rivals included the Honda Civic, Hyundai Elantra, and Mazda 3. Now in their 10th generation, Corollas have been sold in the U.S. for four decades.
Yearly Updates
2010 Corolla
More standard safety features went into 2010 Corollas. Previously optional on all versions except the XRS, traction control and an antiskid system now were standard on all models. Corolla was one of the vehicles recalled for a sticking accelerator pedal, amid a flurry of negative publicity for the automaker.
2011 Corolla
The 2011 Toyota Corolla got a freshening that including updated exterior and interior styling. Base, LE, and S models returned, but the luxury-oriented XLE and sporty XRS were discontinued.
2012 Corolla
Only minor trim changes were evident on the 2012 Toyota Corolla.
2013 Corolla
While the Corolla and its features were mostly unchanged from 2012, Toyota bundled the extra-cost options in a slightly different way.