Premium compact car; Built in Japan
transverse front-engine/front-wheel drive
Good condition price range: $25,800 – $37,000*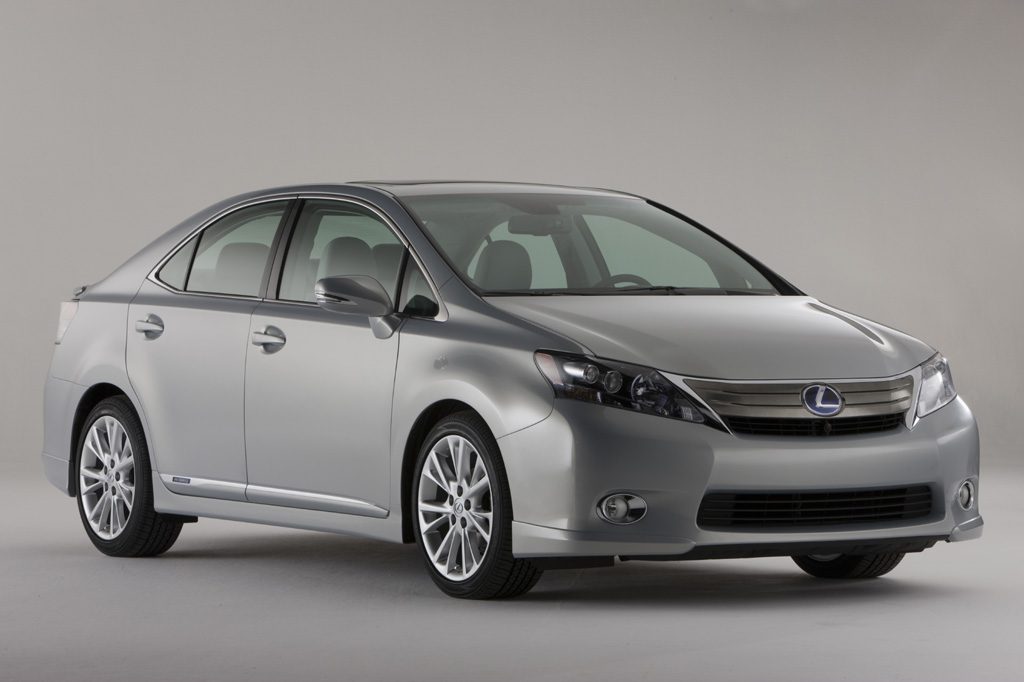 2010 Lexus HS 250h front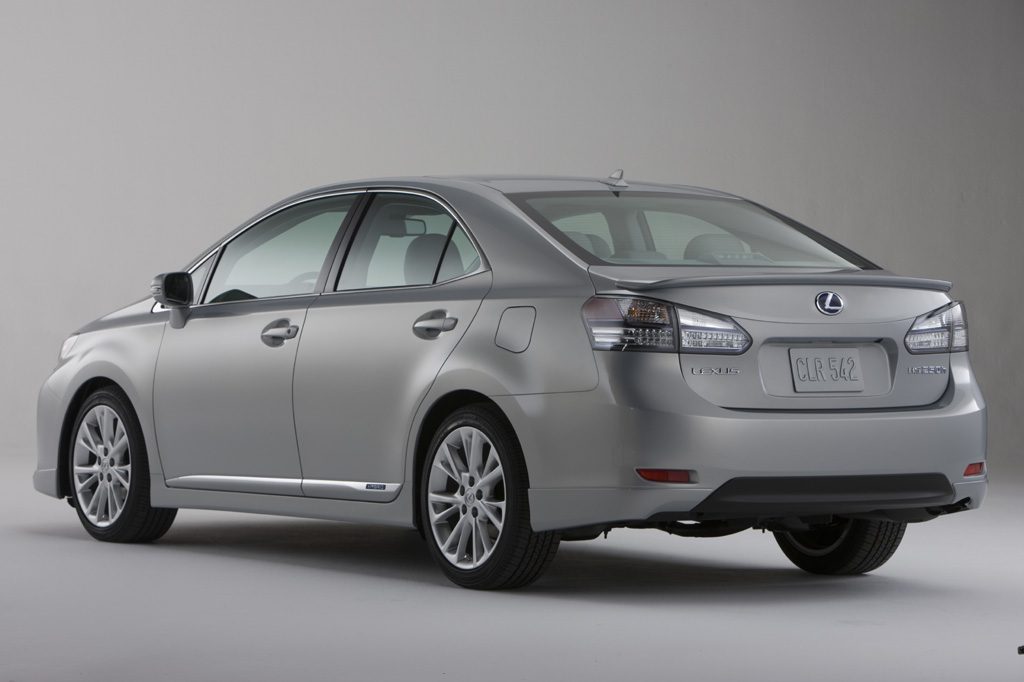 2010 Lexus HS 250h rear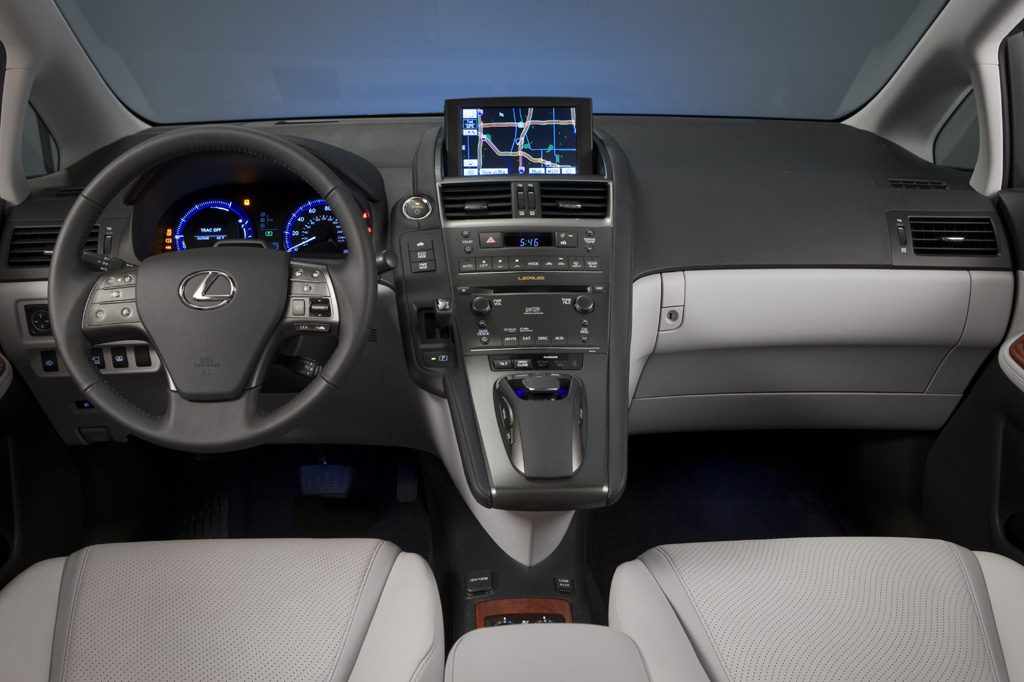 2010 Lexus HS 250h interior
Pros:

Around-town throttle response
Control layout
Fuel economy
Quietness at cruise

Cons:

Low-speed acceleration
Cargo room
Noise under acceleration/deceleration
HS 250h works well and is a nice enough car to drive every day. The hybrid system, which should be its trump card, delivers what we consider mediocre fuel economy. Toyota's own Prius offers far superior gas mileage and could be equipped nearly as lavishly, all for much less money. In the end, HS is little more than a highly gilded small Toyota that's overpriced for what it delivers.
Overview
Toyota and its Lexus luxury division have issued a variety of hybrid vehicles, and the Lexus HS 250h was the newest example. Introduced for 2010, this gas/electric hybrid compact car was a five-passenger, front-wheel-drive four-door sedan that teamed a 2.4-liter four-cylinder engine with a battery-powered electric motor for 187 horsepower (total). That combination mated with a continuously variable transmission (CVT), which behaved much like an automatic. To balance acceleration and fuel economy, Lexus' hybrid system allowed the HS 250h to run on one or both of its power sources. No plug-in charging was ever required. Standard safety features included antilock braking, traction control, an antiskid system, curtain-side airbags, front- and rear-side airbags, and front knee airbags. Base and Premium trim levels were offered. Leather upholstery was standard on all models. Heated front seats were optional on the Base model, while heated and ventilated front seats were standard on the Premium. Available features included a wireless cell-phone link, a navigation system with rearview camera, a head-up display, adaptive cruise control, adaptive headlights, auto-dimming headlights, and keyless entry/engine start. Also offered was a wide-view front camera that showed the view to the sides when pulling out from between two cars, a lane-departure warning system that alerted the driver and could correct the vehicle's path if it drifted out of its lane, and Lexus' new Enform system with Safety Connect–an assistance system with convenience, safety, security, and emergency-response features. Potential competitors included the Lincoln MKZ Hybrid, BMW's 335d diesel sedan, and the conventional gasoline-engine Mercedes-Benz C-Class.
Yearly Updates
2011 HS 250h
Except for available body colors, the HS 250h was largely unchanged for its second season on the market.
2012 HS 250h
There were no noteworthy changes to the Lexus HS 250h for 2012.