Midsize car; Built in USA
transverse front-engine/front- or all-wheel drive
Good condition price range: $7,400 – $23,100*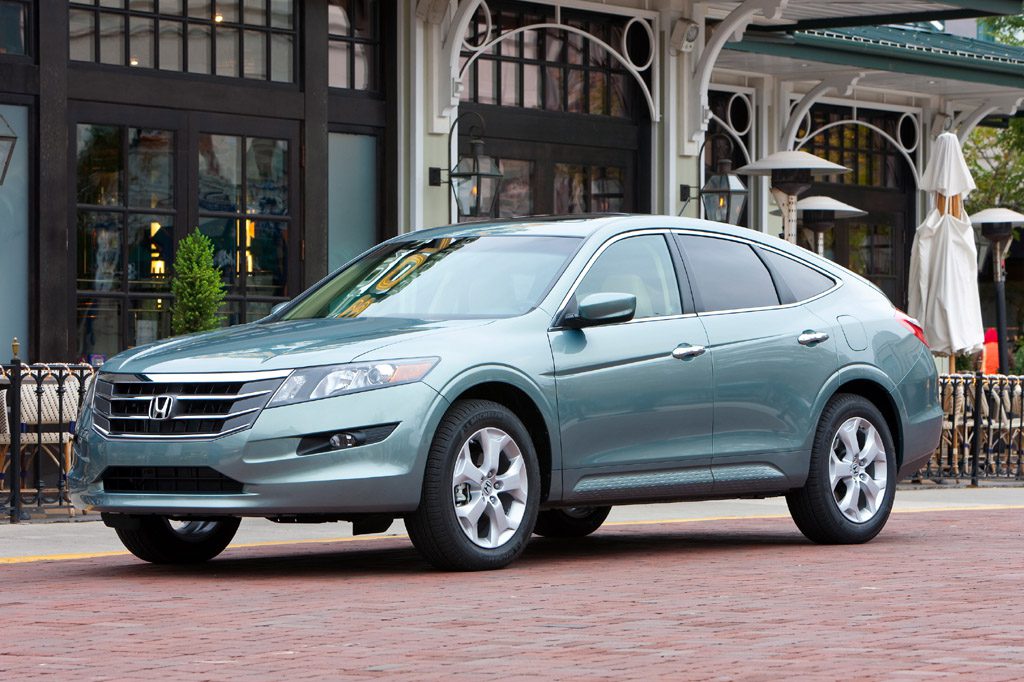 2010 Honda Accord Crosstour front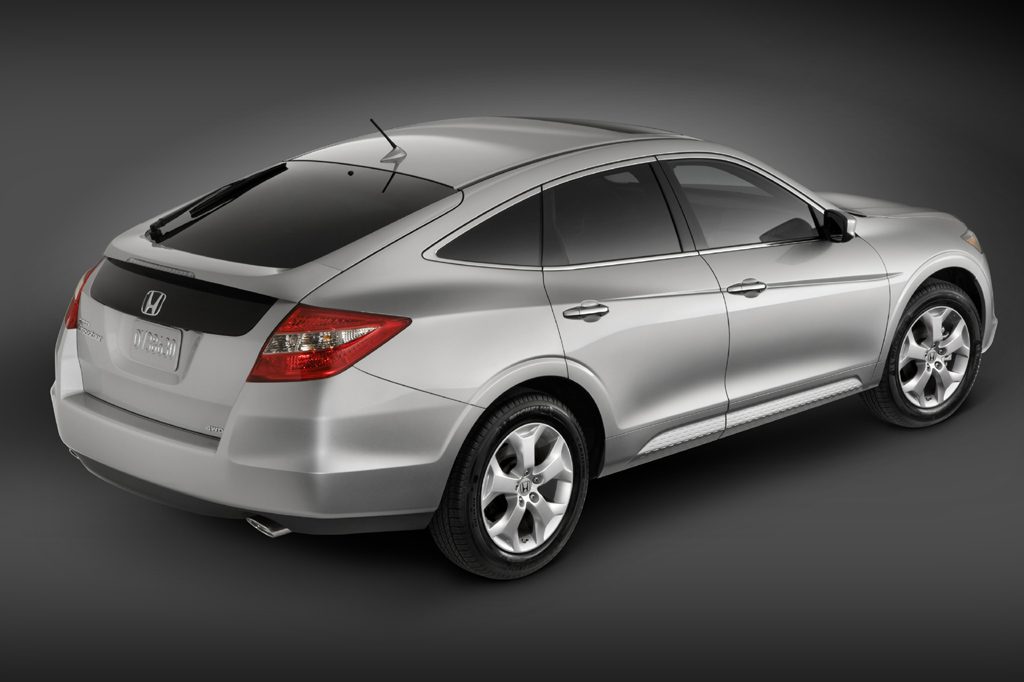 2010 Honda Accord Crosstour rear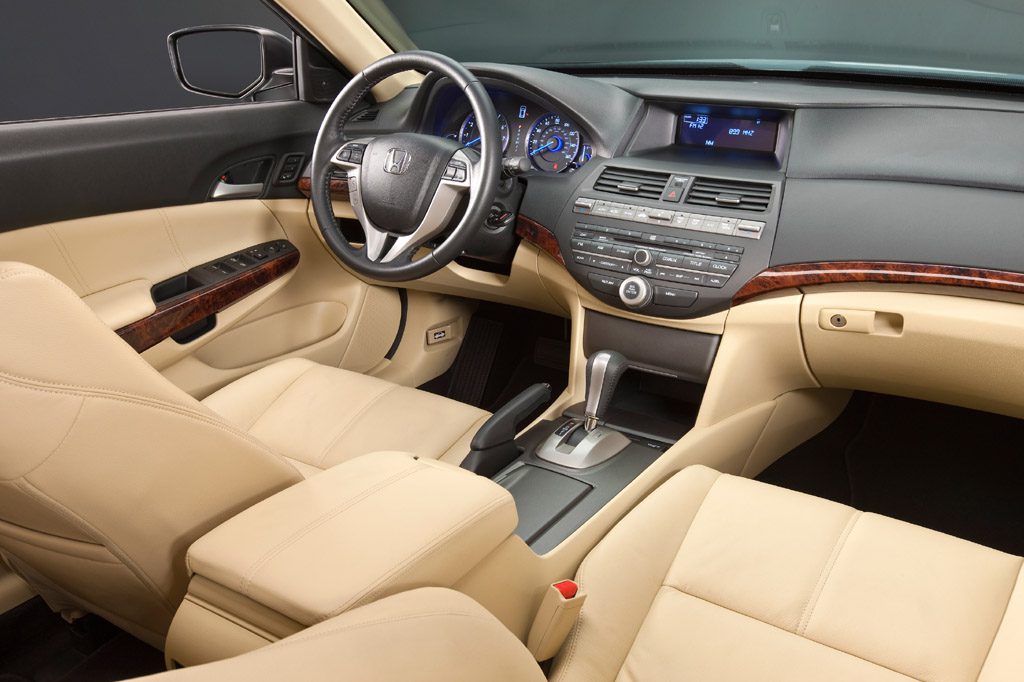 2010 Honda Accord Crosstour interior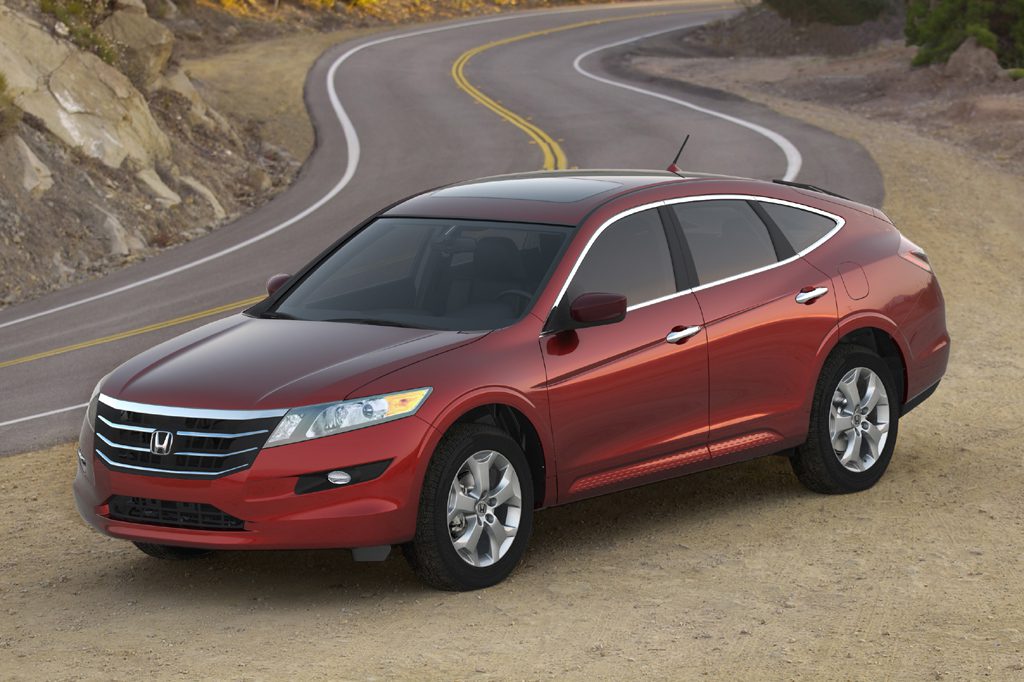 2010 Honda Accord Crosstour front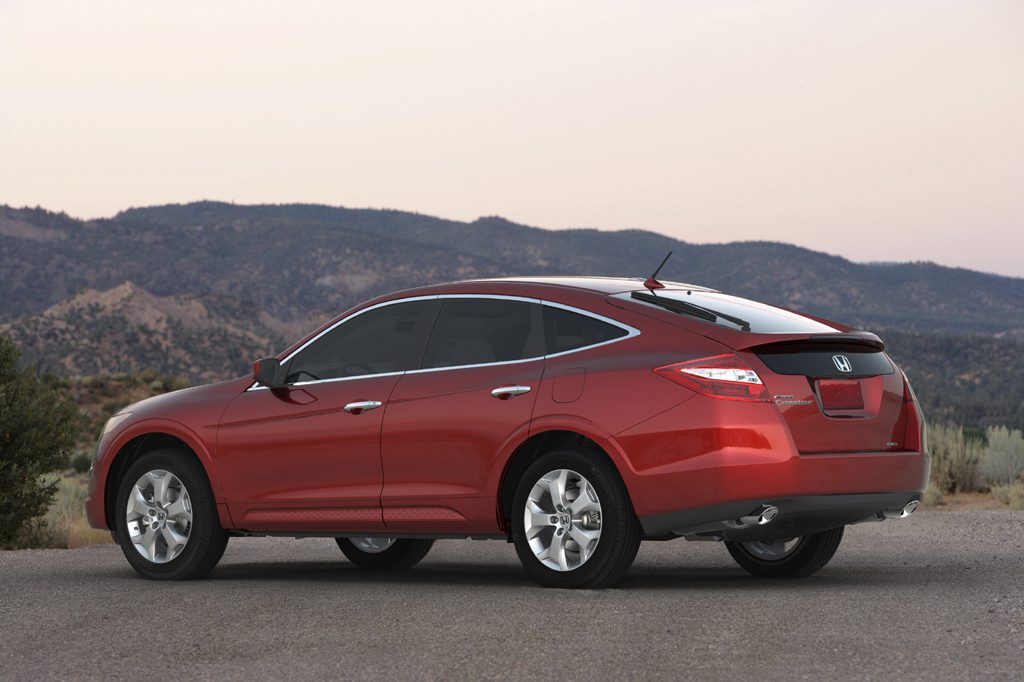 2010 Honda Accord Crosstour rear
Pros:

Acceleration
Cargo room
Passenger space/comfort
Refinement

Cons:

Rear visibility
Road noise
Honda's genre-bending Accord Crosstour brings enhanced cargo versatility and the availability of all-wheel drive to the celebrated Accord platform. The balanced performance, fine passenger accommodations, and other virtues of Honda's Accord sedan carry over intact. However, new Crosstours have commanded a significant price premium over their sedan siblings. Used models are likely to be priced on the high side as well, so shoppers will have to decide if the added utility is worth the extra cost. On the other hand, the Crosstour has not been a strong seller, so it's possible that prices might ease somewhat.
Overview
For the 2010 model year, Honda added the Crosstour to its lineup as an SUV-flavored four-door-hatchback version of the midsize Accord sedan. Compared to other Accords, the Crosstour had unique body styling and a raised ride height, as Honda aimed to blend the refinement of a sedan with the versatility of an SUV. The sole powertrain was a 271-horsepower 3.5-liter V6 engine with a five-speed automatic transmission. The engine included Honda's Variable Cylinder Management cylinder deactivation system, which allowed the V6 to run on three, four, or all six cylinders. Two trim levels were available: EX models came only with front-wheel drive, while EX-L models offered front-wheel drive or all-wheel drive. Standard safety features included antilock braking, traction control, an antiskid system, curtain-side airbags, and front-side airbags. Dual-zone automatic climate control; a 360-watt, six-disc, seven-speaker audio system; a moonroof; and 17-inch aluminum wheels were standard. Leather upholstery, heated front seats, and a wireless cell-phone link were standard on EX-L but not available otherwise. At the rear was an under-floor storage area that included reversible cargo panels to accommodate soiled objects. A navigation system (including a backup camera) also was available on the EX-L, and versions so equipped were priced as separate models. Though the Accord Crosstour differed from each one, potential rivals included Mazda 5, Subaru Outback, Kia Rondo, and Toyota Venza.
Yearly Updates
2011 Accord Crosstour
Following its introduction for 2010, the Accord Crosstour was largely unchanged the next year. The most often used climate control buttons were moved to the left side of the control stack. The Accord Crosstour's fuel-economy estimate increased by 1 mpg for both city and highway driving.
2012 Crosstour
The car's official name became simply Honda Crosstour for 2012. It also added the availability of a 192-horsepower 2.4-liter four-cylinder engine, offered only with front-wheel drive.
2013 Crosstour
While the Honda Accord (which the Crosstour was based) was redesigned for 2013, the Crosstour carried on using the 2008-012 Accord platform. Crosstour exterior and interior styling got an overhaul, and gained several 2013 Accord Coupe/Sedan features, including a new engine and some additional safety technologies.
2014 Crosstour
The Honda Crosstour was little changed for 2014.
2015 Crosstour
The Honda Crosstour saw no changes for its final year.