Large car; Built in Canada
longitudinal front-engine/rear- or all-wheel drive
Good condition price range: $13,400 – $19,800*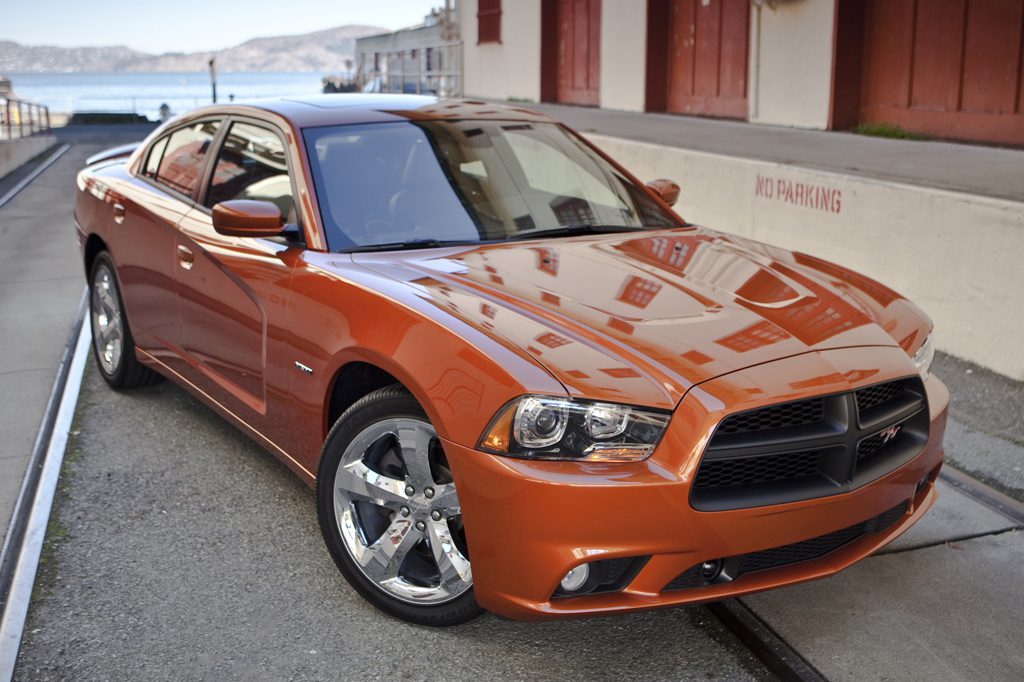 2011 Dodge Charger Front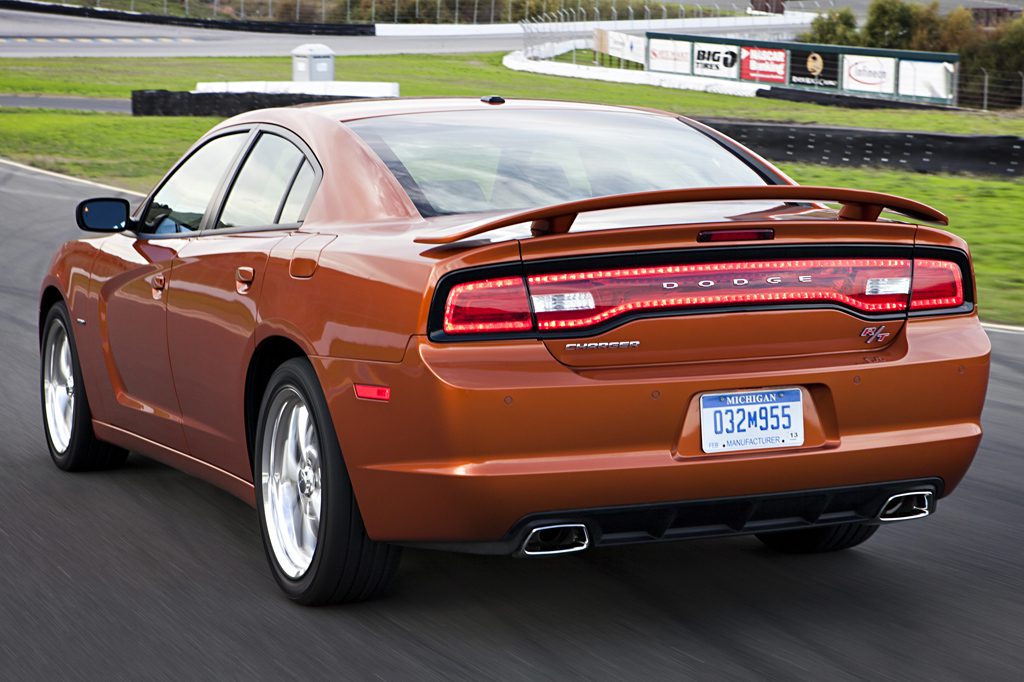 2011 Dodge Charger Rear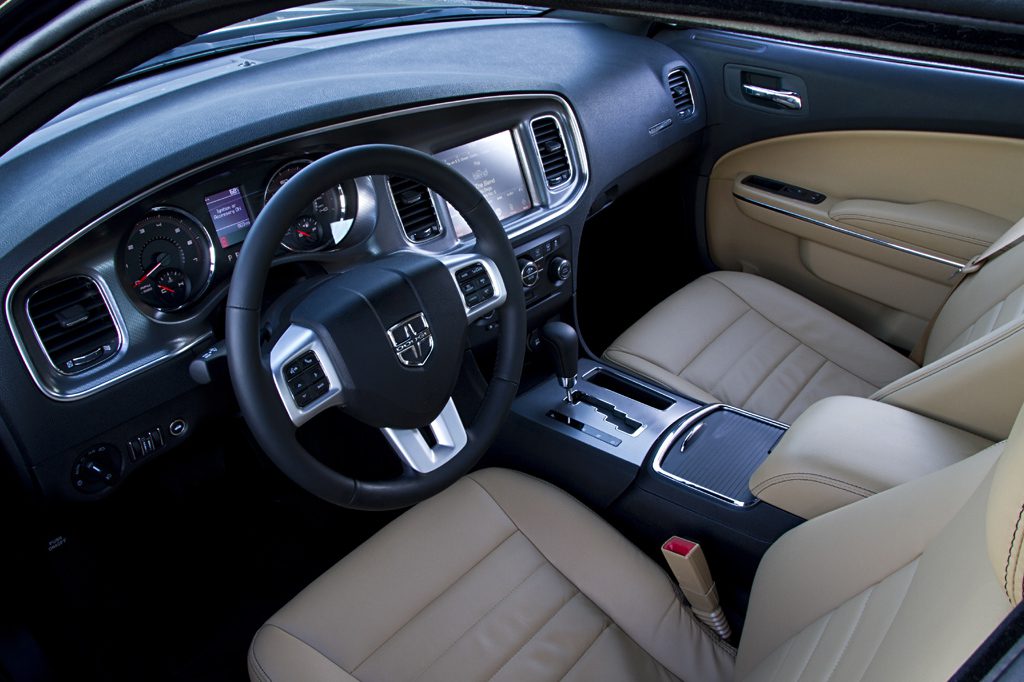 2011 Dodge Charger Interior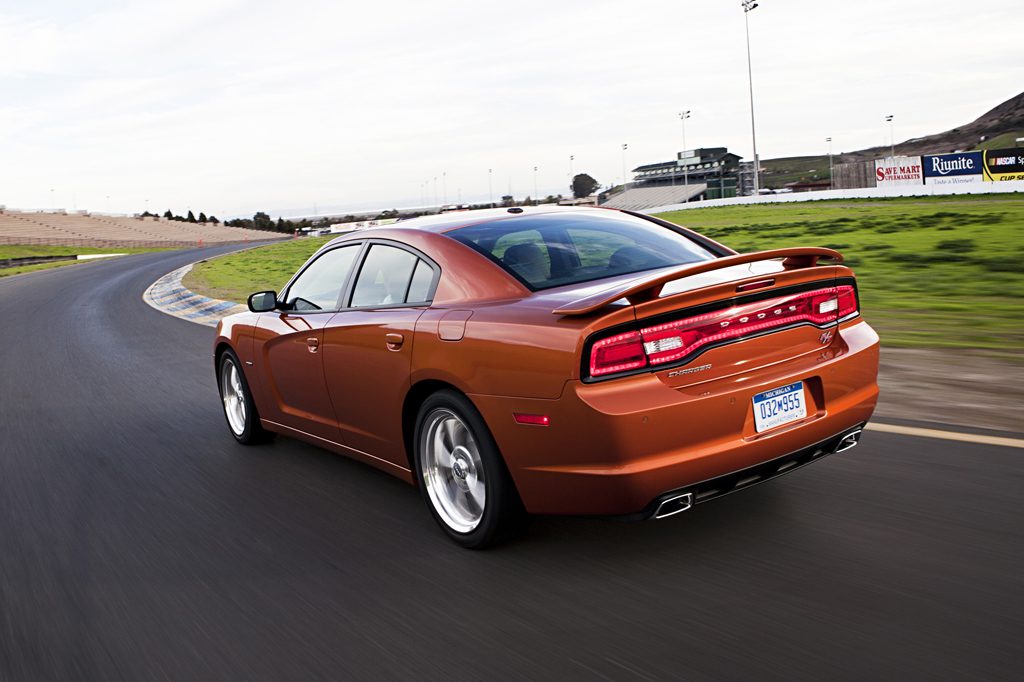 2011 Dodge Charger Rear-2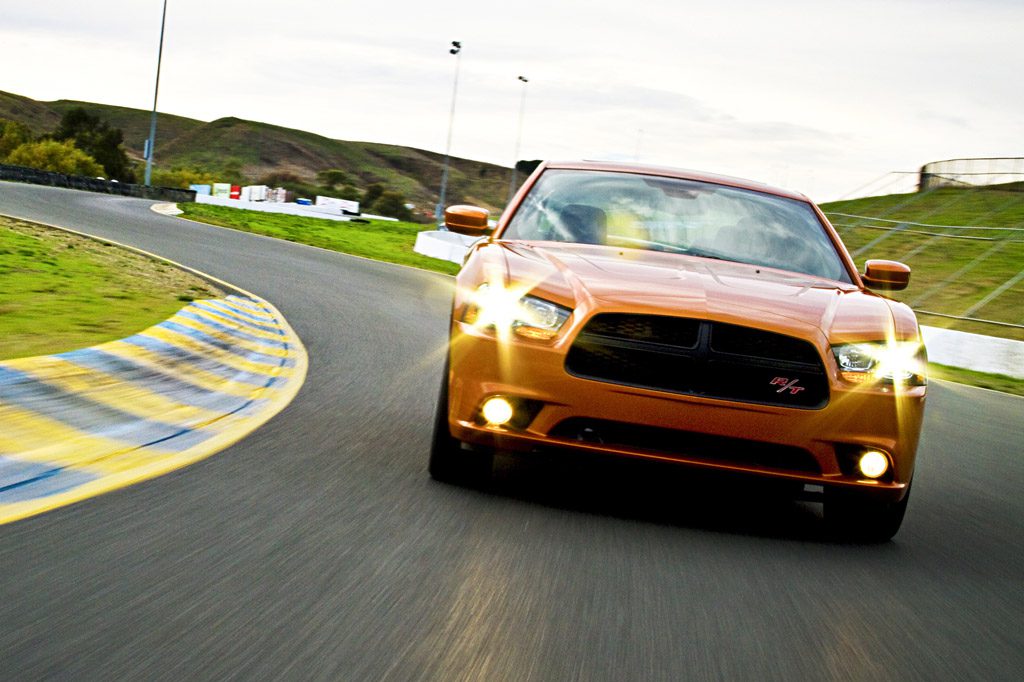 2011 Dodge Charger Front-2
Pros:

Acceleration (V8)
Front-seat space

Cons:

Fuel economy (V8)
Front-side visibility
Vast passenger room, available all-wheel drive (expanded in 2012), and solid construction make the substantially updated Charger a reasonable choice among large sedans. Some testers have been disappointed with V6 power, but it should serve most buyers just fine. The R/T's V8 provides more-than-adequate power. For better or worse, all Chargers boast an aggressive, athletic attitude that no other large car can match. Naturally, the SRT8 takes that assessment up a notch, combining blistering performance with sedan practicality.
Overview
Dodge gave its Charger a substantial revamp for 2011, including freshened styling and a new V6 engine. This large sedan lent its basic design to the Chrysler 300. For 2011, Charger came in SE and R/T trim levels, each with rear-wheel drive. All-wheel drive was offered on the R/T sedan. SE models got a new 292-horsepower, 3.6-liter V6 engine, which replaced V6s of 2.7- and 3.5-liter displacement. The R/T retained its 370-horsepower, 5.7-liter V8. All Chargers used a five-speed automatic transmission.
Standard safety features included all-disc antilock braking, traction control, an antiskid system, curtain side airbags, a driver's knee airbag, and front side airbags. Leather upholstery and heated front and rear seats were optional. A sport suspension was standard on the R/T, and a performance suspension was available for both the SE and R/T. The R/T's available Super Track Pak included uprated brakes and a unique performance suspension. That option was ordered in conjunction with the Road and Track Performance Package, which included specific exhaust tuning, 20-inch summer performance tires, and unique trim. A navigation system with rearview camera was optional. Chargers competed against such large sedans as the Buick LaCrosse, Ford Taurus, Hyundai Genesis, and Toyota Avalon.
Yearly Updates
2012 Charger
Biggest news for the 2012 Dodge Charger was the revival of the ultra-high-performance Charger SRT8, packing a 6.4-liter V8 engine that whipped up 470 horsepower. Also, all-wheel drive became available for V6-powered Chargers. A new eight-speed automatic transmission replaced the former five-speed unit for certain V6 models. Standard on the new SXT version, it was optional for the SE sedan. R/T and SRT8 sedans used the five-speed automatic. A navigation system was standard on the SRT8 and optional for SXT and R/T sedans.
2013 Charger
Charger largely stood pat for 2013, though Dodge offered two variants of the high-output SRT8, rather than one.
2014 Charger
A new Redline Package for 2014 added special wheels and a 300-horsepower version of 3.6-liter V6. Otherwise, Charger was little changed.