Compact car; Built in USA
2-door coupe
4-door hatchback
4-door sedan
transverse front-engine/front-wheel drive
Good condition price range: $7,600 – $17,500*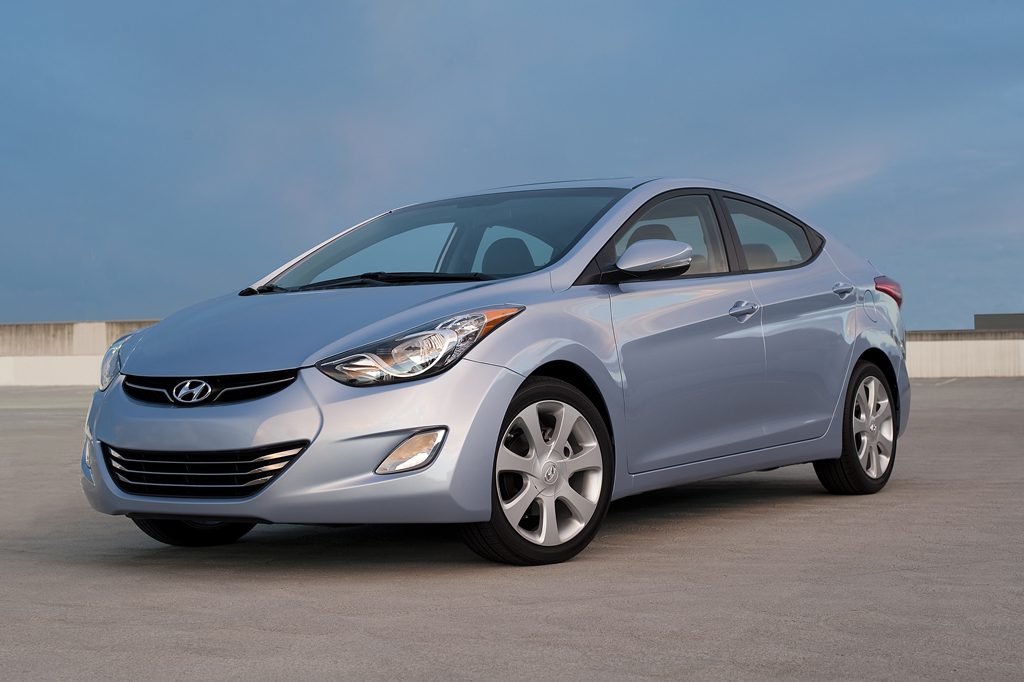 2011 Hyundai Elantra Front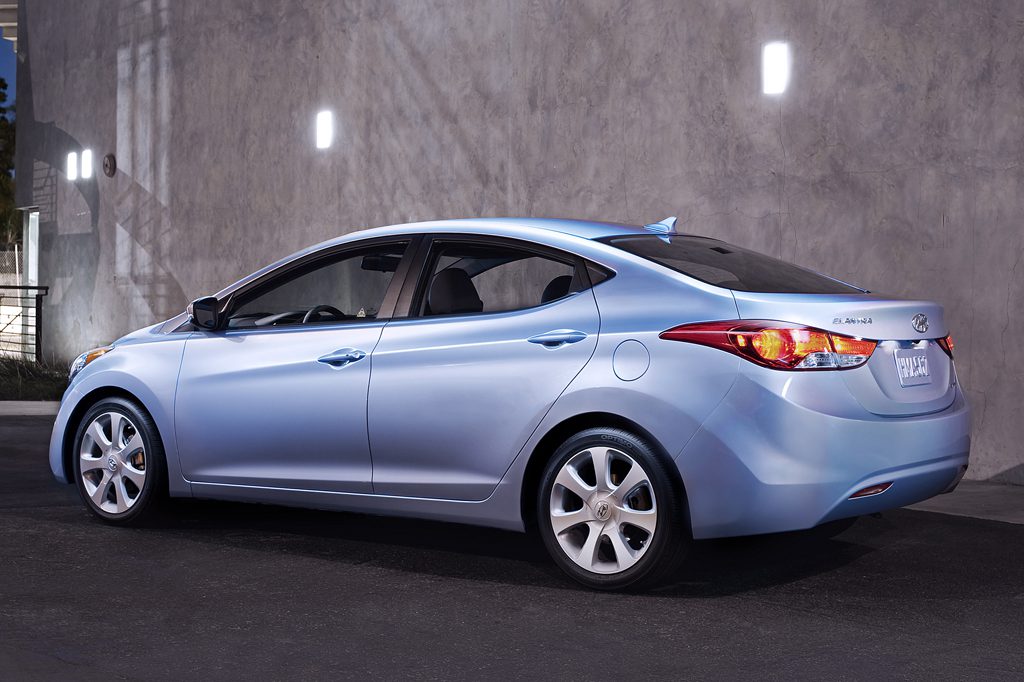 2011 Hyundai Elantra Rear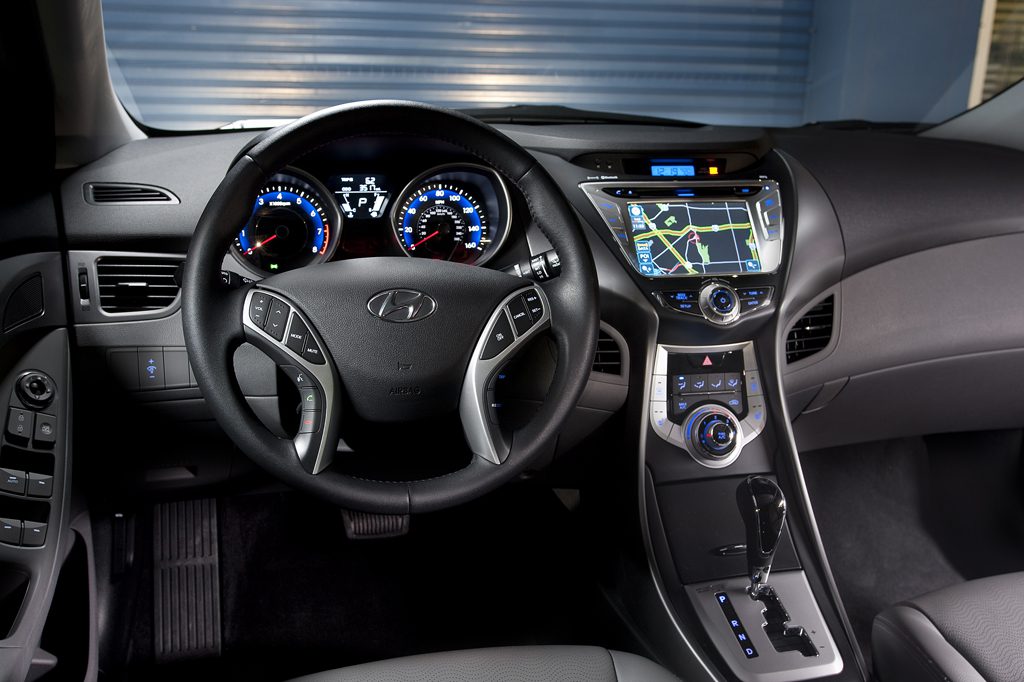 2011 Hyundai Elantra Interior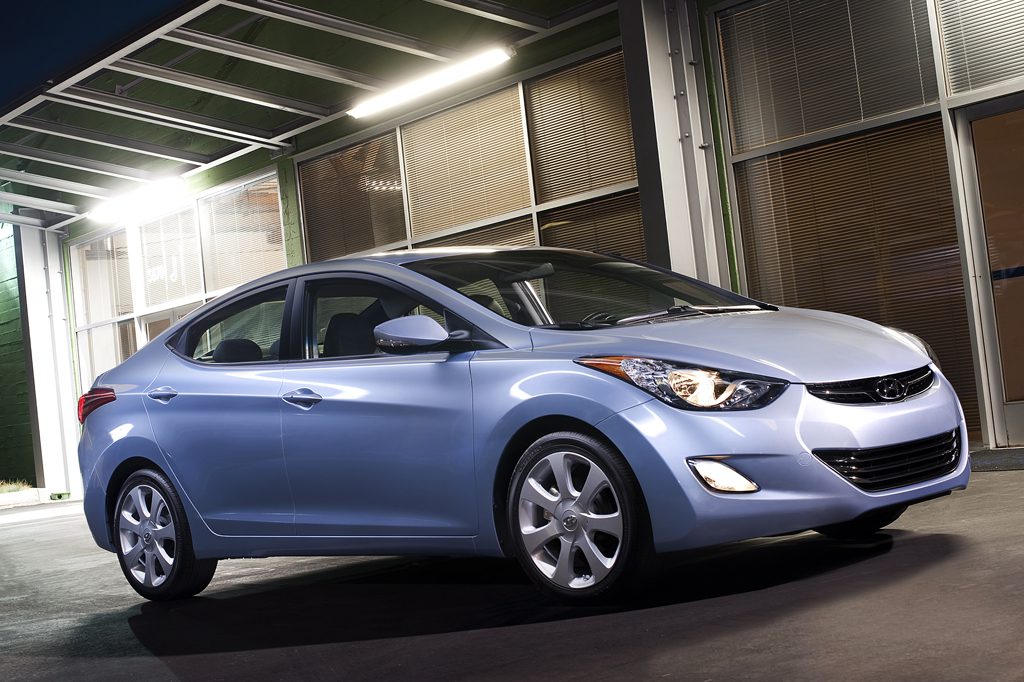 2011 Hyundai Elantra Front-2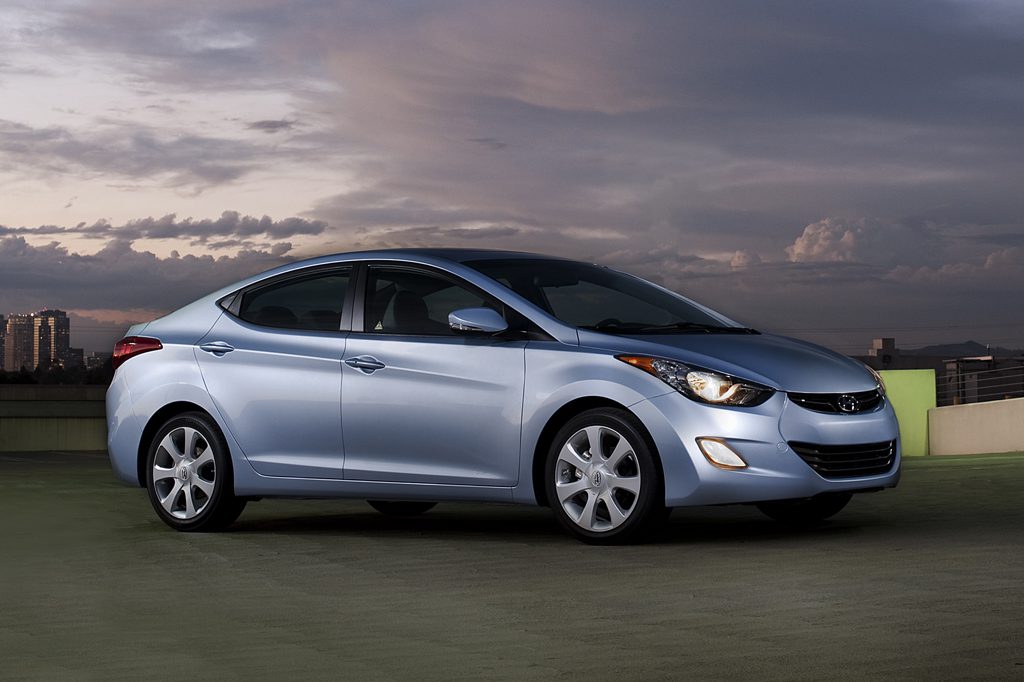 2011 Hyundai Elantra Front-3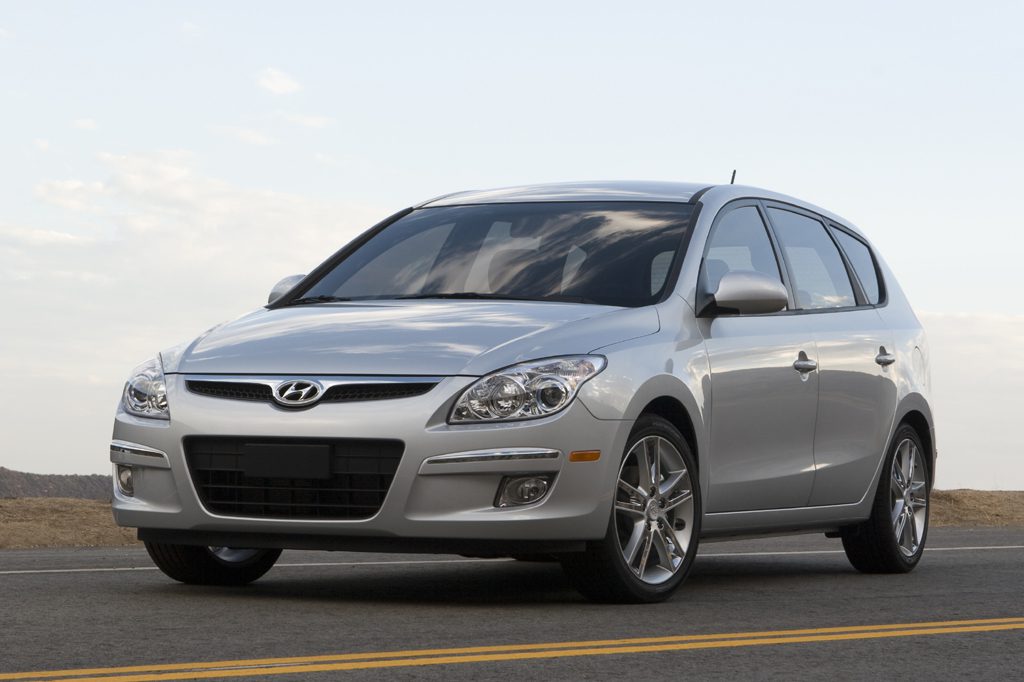 2009 Hyundai Elantra Touring Front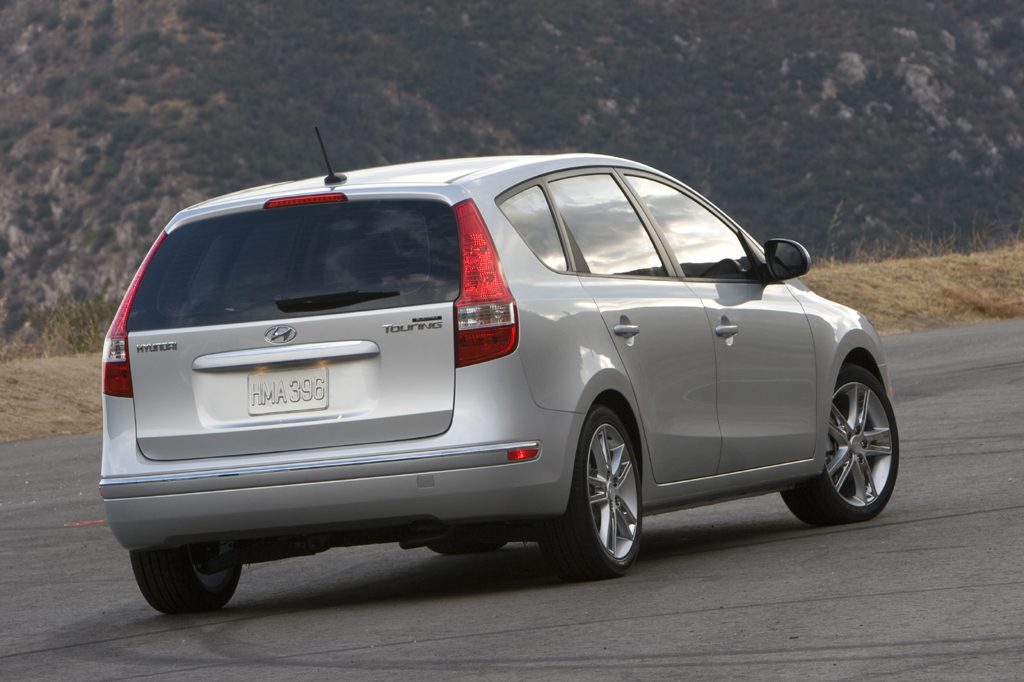 2009 Hyundai Elantra Touring Rear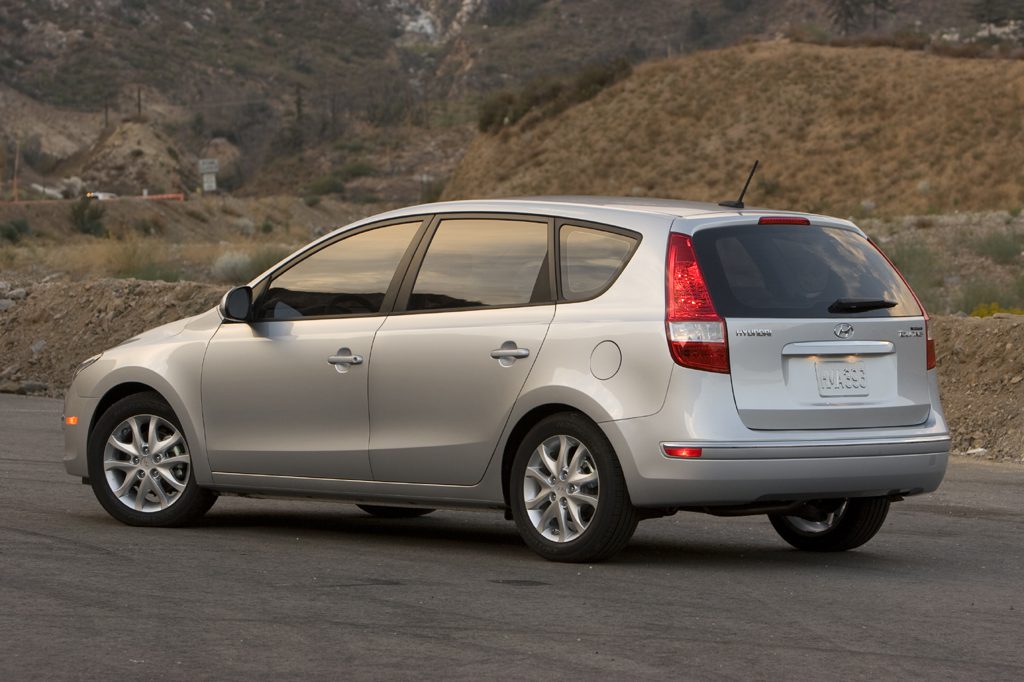 2009 Hyundai Elantra Touring Profile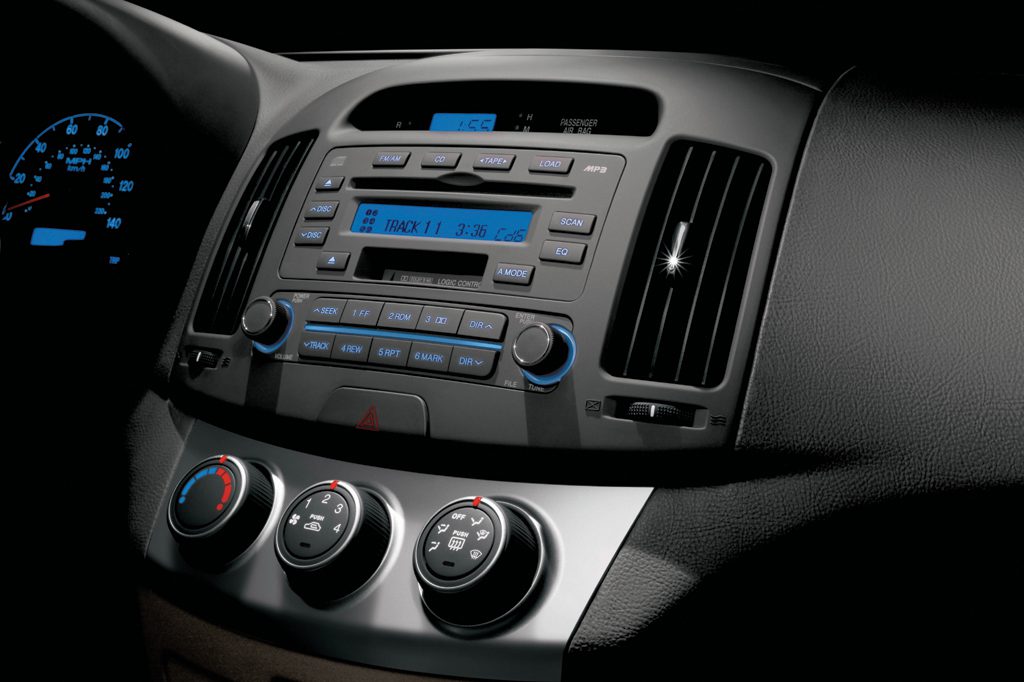 2007 Hyundai Elantra Touring Interior
Pros:

Fuel economy
Passenger and cargo room
Quietness

Cons:

Automatic-transmission performance
Cargo room
Rear-seat room
Hyundai's latest Elantra Sedan followed the lead of the larger Sonata with attractive styling and good fuel economy. While it might not stand out in any one area, this compact car does most everything well. That makes for a compelling package in this highly competitive class, which earns the Elantra sedan our Recommended (2012) nod. When new, a loaded Limited sedan tops out near $23,000, approaching the cost of a modestly-equipped, larger Sonata. On the used-car market, the difference between such Elantra and Sonata models isn't likely to be great, either.
Overview
In addition to freshened styling, the redesigned 2011 Hyundai Elantra sedan adopted a new engine and fresh features. Production of the Elantra sedan now took place in both the United States and South Korea. Hyundai continued to offer the Elantra Touring four-door hatchback, which carried over in its previous form; please see the 2007-10 Hyundai Elantra report for a description and evaluation of the Elantra Touring, which didn't change through its demise after the 2012 model year.
The redesigned Elantra sedan came in base GLS and top-line Limited trim levels. For 2013 the Elantra line expanded with the addition of a 2-door coupe. Also in 2013, the Elantra Touring 4-door hatchback was replaced by a new Elantra GT 4-door hatchback.
Sole engine for all sedans was a new 148-horsepower, 1.8-liter four-cylinder, which replaced a 138-horsepower, 2.0-liter four-cylinder. A six-speed manual transmission was standard on the GLS. Optional on that model and standard on the Limited was a six-speed automatic. For 2014, a 173-horsepower 2.0-liter 4-cylinder engine was available on the sedan and standard on the coupe and GT.
Standard safety features included all-disc antilock braking, traction control, an antiskid system, curtain side airbags, and front side airbags. Air conditioning, cruise control, a telescopic steering wheel, and wireless cell-phone link were standard on the Limited and included in an optional Preferred Package for the GLS. A navigation system with real-time traffic updates and a rearview camera were new features, optional on all models. Leather upholstery with heated front and rear seats was standard on the Limited. Keyless access/engine start was optional on the Limited. Hyundai's Elantra competed against such compact sedans as the new-for-2011 Chevrolet Cruze, as well as the Honda Civic and Mazda 3, Toyota Corolla, and Nissan Sentra.
Yearly Updates
2012 Elantra
Apart from minor trim changes, little was new for the 2012 Hyundai Elantra. The navigation system and rearview camera were no longer available for the GLS model. Hyundai continued to offer its Elantra Touring hatchback model, maintaining the prior-generation's design, with a different powertrain from the sedan (see separate report).
2013 Elantra
For 2013 the Elantra line expanded with the addition of a 2-door coupe. The Elantra Touring 4-door hatchback (which was based on the 2007-10 platform) was replaced by a new Elantra GT 4-door hatchback. The Elantra sedan got more standard equipment for 2013, but carried on mostly unchanged since its 2011 model-year redesign.
2014 Elantra
The Elantra sedan got revised front and rear styling for 2014 and a new Sport model powered by a 173-horsepower 2.0-liter 4-cylinder engine. That 2.0-liter engine also powered the 2014 Elantra Coupe and Elantra GT.