Premium large car; Built in South Korea
longitudinal front-engine/rear-wheel drive
Good condition price range: $18,500 – $41,700*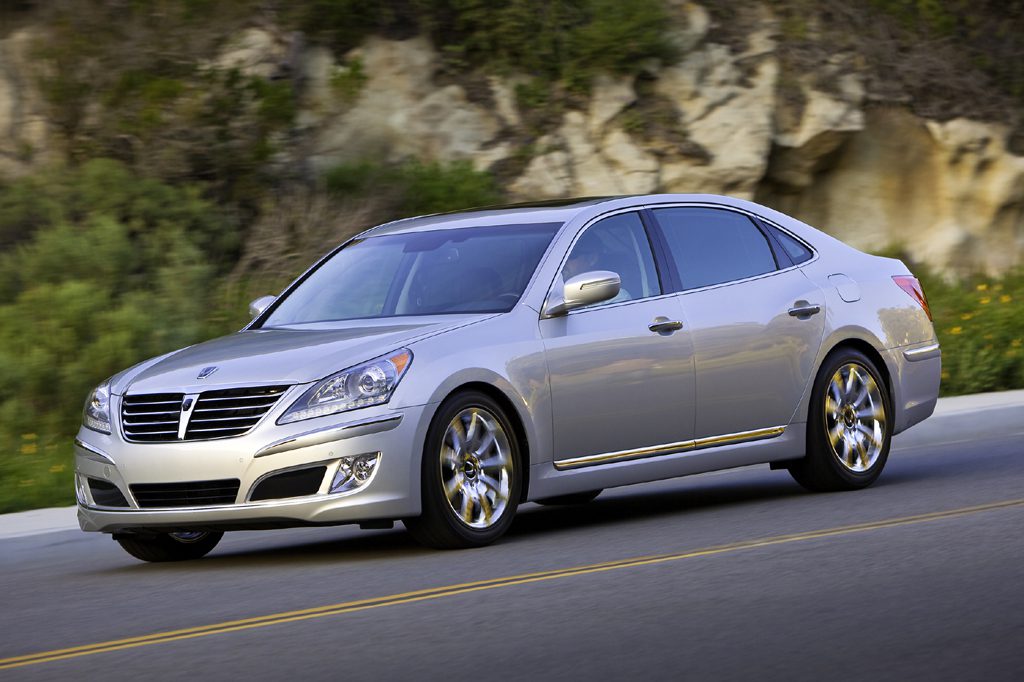 2011 Hyundai Equus Front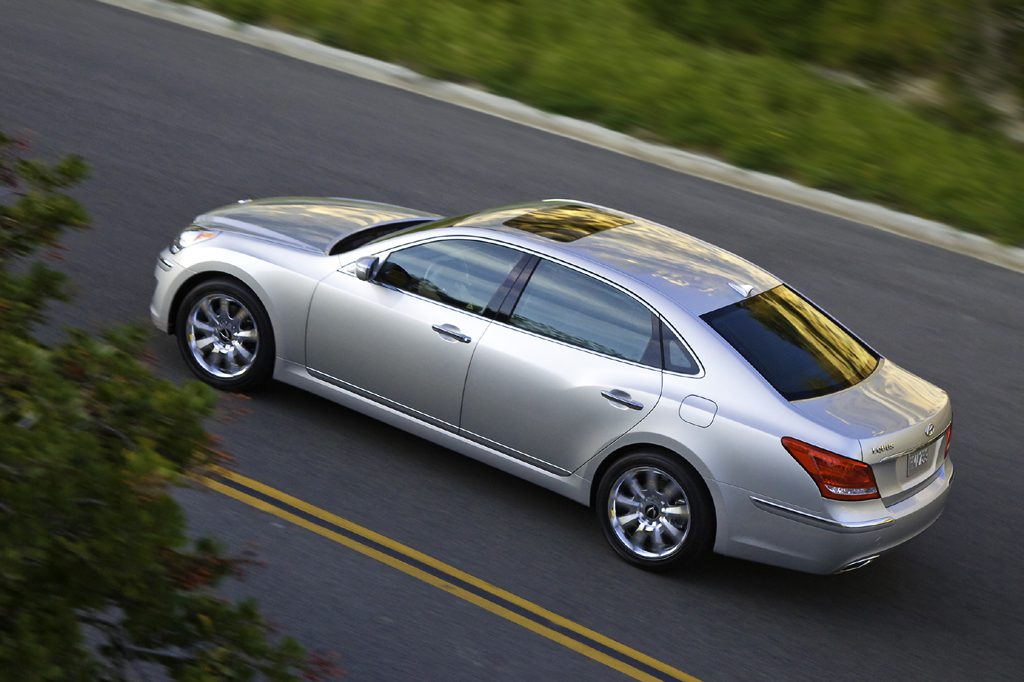 2011 Hyundai Equus Rear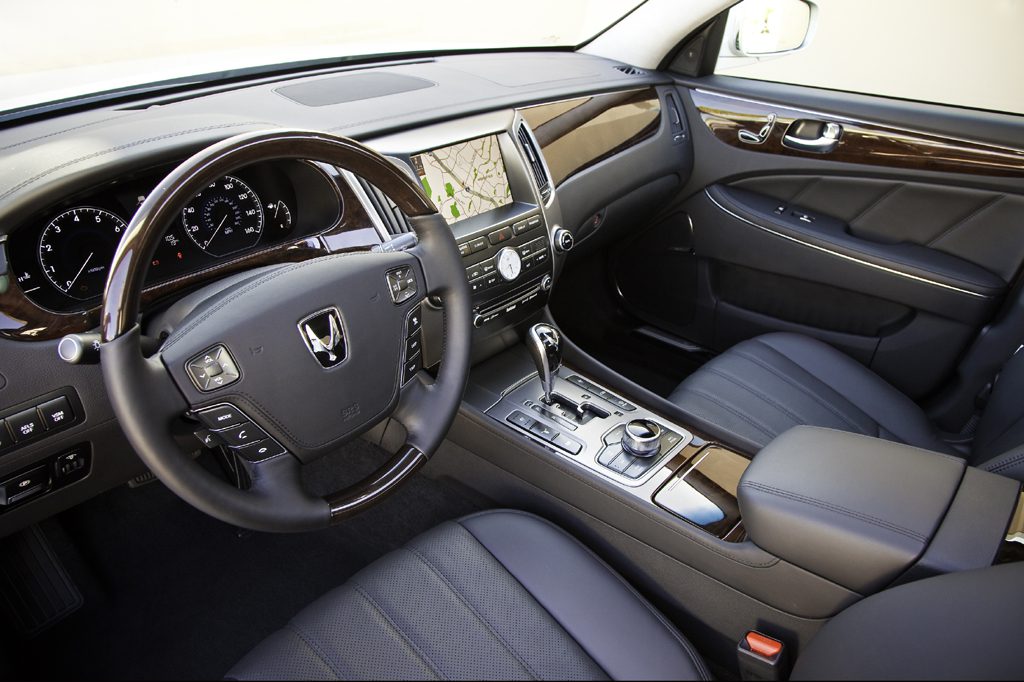 2011 Hyundai Equus Interior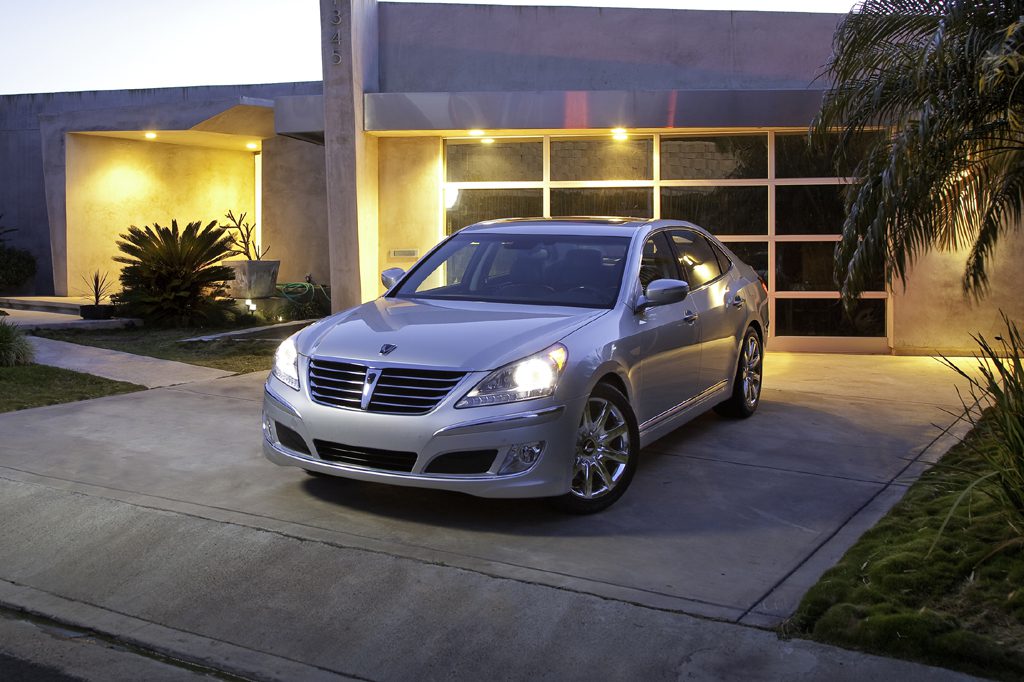 2011 Hyundai Equus Front-2

2011 Hyundai Equus Rear-2
Pros:

Quietness
Rear-seat room
Seat comfort

Cons:
When new, Equus earned our Best Buy (2011) rating by undercutting the price of other premium large sedans by tens of thousands of dollars. Equus cannot match its German rivals or the Lexus LS in ride and handling, and cabin refinement is not quite on par for the class. Still, with a starting price roughly $40,000 less than the Mercedes-Benz S550, Equus has been a compelling new-car value. That should continue to be the case on the used-car market. Our pick is the Signature model, which forgoes the novelty of a reclining rear seat.
Overview
Hyundai's Equus made its North American debut for 2011 as this Korean brand's new flagship sedan. A premium-large car with rear-wheel drive, Equus measured about 4 inches longer in wheelbase and 7 inches longer overall than the Hyundai Genesis sedan, the vehicle with which Equus shared its basic design. Also derived from the Genesis was Equus' powertrain: a 4.6-liter V8 engine that paired with a six-speed automatic transmission. That engine produced 385 horsepower when used with premium-grade gas, or 378 horsepower when operating on regular.
Standard safety features included all-disc antilock braking, traction control, an antiskid system, curtain side airbags, plus front and rear side airbags. Lane-departure warning was standard, too, along with front/rear obstacle detection. Equus trim levels included base Signature and uplevel Ultimate editions. Leather upholstery, heated and cooled front seats, a heated power tilt/telescopic steering wheel, keyless access/engine start, a navigation system, rearview camera, and heated power rear seats were standard. The Equus Signature seated five. Ultimate models had a two-place split rear bench for four-passenger seating, adding a center-mounted chilled storage box. These versions also had a reclining rear-passenger seat with massage function. Also standard on the Ultimate were cooled rear seats, DVD entertainment, a power trunk lid, and a front-mounted camera. Rivals to the Equus included the Jaguar XJ, Lexus LS, and Volvo S80, as well as the more costly Mercedes-Benz S-Class and BMW 7-Series.
Yearly Updates
2012 Equus
A new 5.0-liter V8 engine, generating 429 horsepower, replaced the prior 4.6-liter V8 in the 2012 Hyundai Equus. In addition, an eight-speed automatic transmission supplanted the previous six-speed unit.
2013 Equus
The 2013 Hyundai Equus saw no significant changes after getting a new engine for model-year 2012. The company was prepping a significantly freshened version of this car for the 2014 model year.
2014 Equus
For 2014, Equus had revised interior and exterior styling.