Compact car; Built in USA
transverse front-engine/front-wheel drive
Good condition price range: $7,300 – $22,100*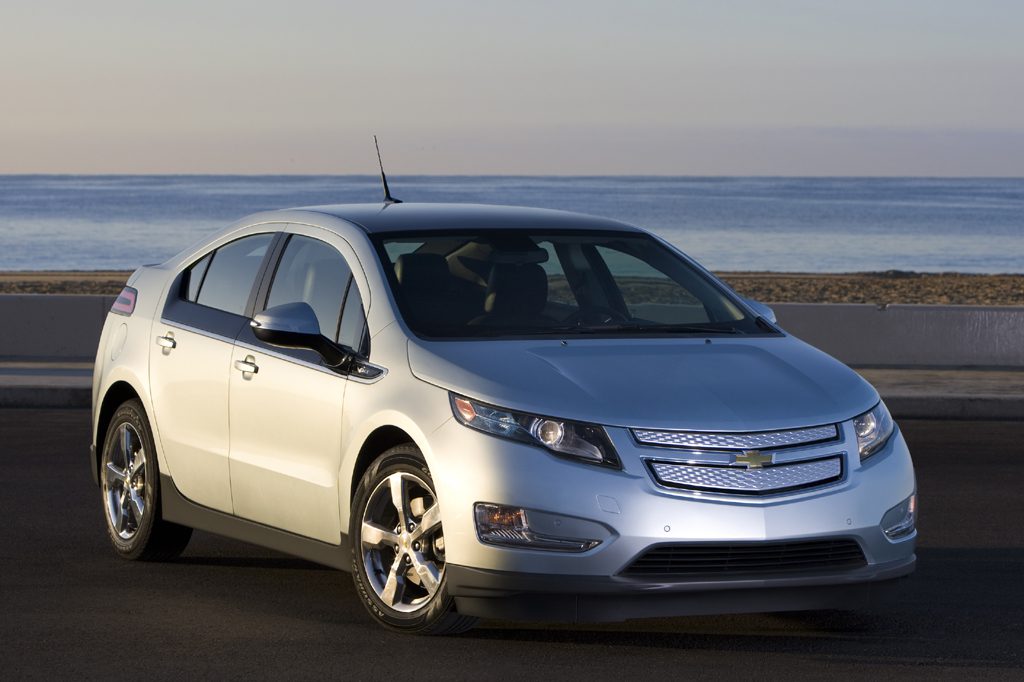 2011 Chevrolet Volt Front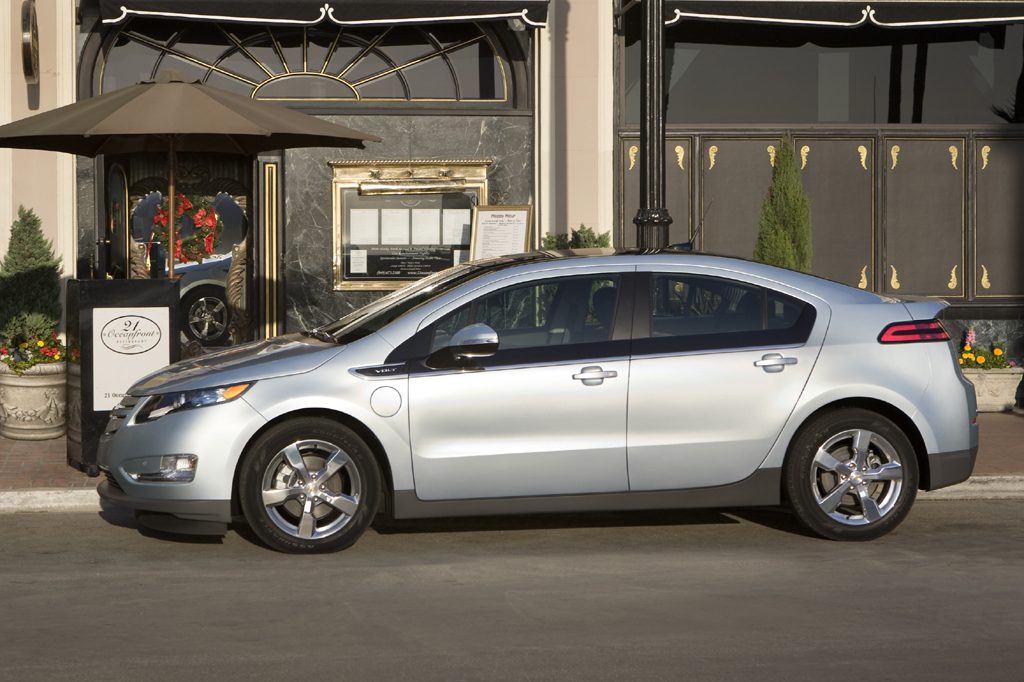 2011 Chevrolet Volt Profile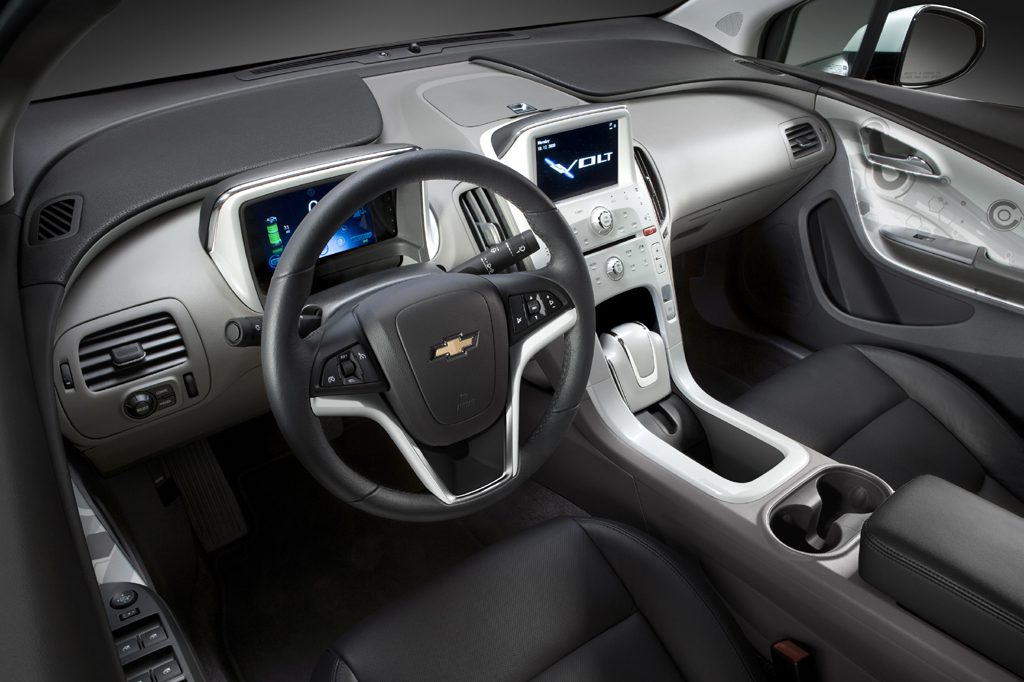 2011 Chevrolet Volt Interior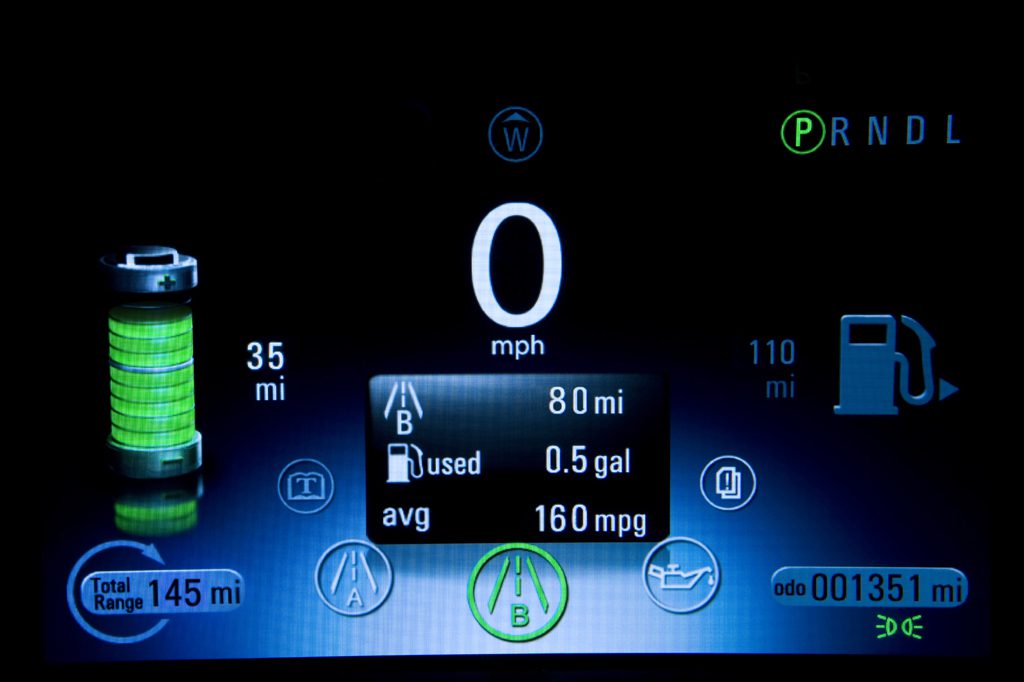 2011 Chevrolet Volt Interior-2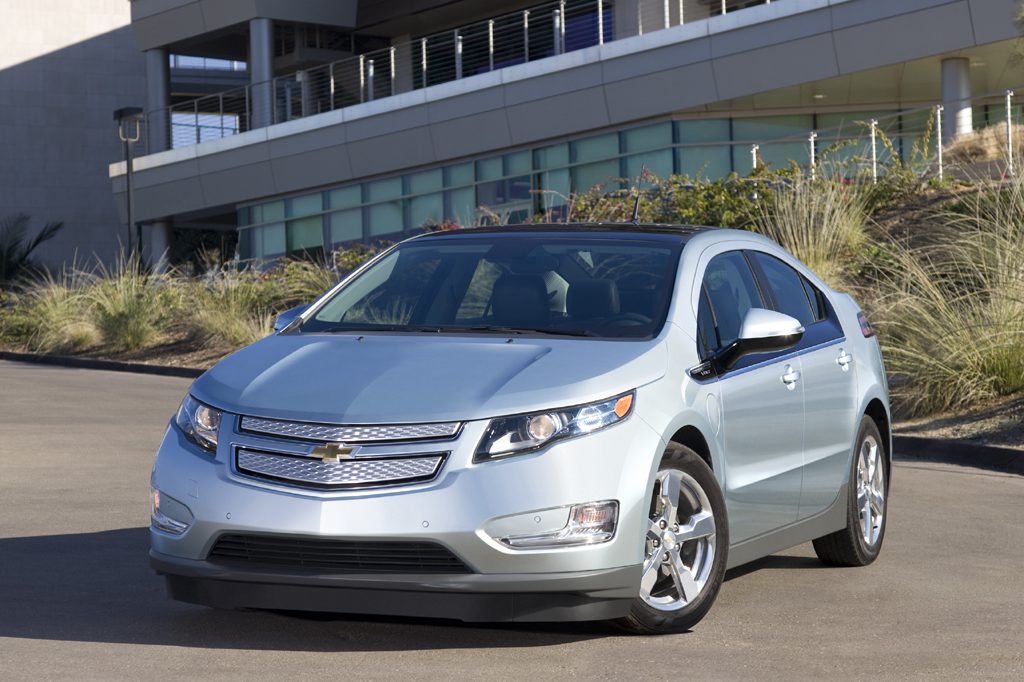 2011 Chevrolet Volt Front-2
Pros:

Throttle response
Control layout
Fuel economy
Noise

Cons:

Rear-seat room
Visibility
Volt is a technological wonder that offers the ability to drive on electric power only (for a limited distance), while its gas engine relieves the "range anxiety" often associated with pure-electric cars. Besides that, it's dynamically capable, comfortable for four adults, and contains loads of high-tech convenience features, including pre-heating and cooling of the interior. Although its primary appeal is to the "Go Green" crowd, Chevrolet's Volt could easily stand on its considerable practical merits. Don't expect to find many used examples for a while.
Overview
Chevrolet's technically innovative Volt made its debut for 2011 as General Motors' first plug-in gas/electric vehicle. Though distinctive in appearance, the production Volt looked nothing like the concept car that had debuted at Detroit's auto show in 2007. GM called this four-passenger, four-door hatchback an "extended-range electric vehicle" with a Voltec propulsion system. Like hybrid cars, the Volt had two power sources: a gasoline engine and a battery-powered electric motor. But similarity ended there, and Volt operation differed considerably. Serving as a generator to charge the battery pack that drove the electric motor, the gasoline engine provided almost no actual power to drive the car's wheels. A Volt could operate solely on battery power for up to 38 miles (as estimated by the EPA). At that point, the gas-engine "generator" kicked in, to keep the vehicle operational by providing energy to the electric drive unit. With the gas engine now running, a Volt could travel up to 344 additional miles, according to General Motors. Before reaching that point, the fuel tank could be filled just as in a normal car to give another 300 miles of range.
If the Volt was plugged into an ordinary 120-volt wall outlet, its battery could be fully recharged in 10 to 16 hours. Charging time dropped to about four hours with a special 240-volt charging station. Measuring 5.5 feet long, the T-shaped lithium-ion battery pack weighed 435 pounds. The gasoline engine was an 84-horsepower, 1.4-liter four-cylinder. Combined total output was 149 horsepower.
Standard safety features included antilock braking, traction control, antiskid system, curtain side airbags, front side airbags, and driver and passenger knee airbags. Among the available features were a remote-charging and vehicle-control program that owners could download and run from Blackberry and Apple iPhone cell phones. Among other things, it allowed the owner to pre-heat or pre-cool the vehicle before getting in. A navigation system was standard. So was a hard drive for storing digital-music files. Leather upholstery, heated front seats, front- and rear-obstacle detection, and a rearview camera were optional. Built in Detroit, Chevrolet's Volt had no direct competitors, apart from pure-electric models like the Nissan Leaf and Mitsubishi i (i-MiEV).
Yearly Updates
2012 Volt
The 2012 Chevrolet Volt gained minor updates to features, trim, and color choices. Chevrolet had set a goal of making the Volt available in all 50 states by November 2011, and the 2012 model could indeed be found at dealerships nationwide. Rollout had been gradual, starting on the west and east coasts, and eventually migrating to the Midwest. Previously standard, a navigation system with voice recognition was now optional (including the hard drive for storing digital music files). Later in the model year, Chevrolet added a MyLink infotainment system.
2013 Volt
Volt soldiered into the 2013 model year with a few important changes. Some new safety features were available, including lane-departure warning and forward-collision alert. A new low-emissions package allowed buyers in California and New York to drive in carpool lanes with only the driver aboard.
2014 Volt
Volt's base price was substantially reduced for 2014, but Volt was unchanged otherwise.
2015 Volt
The Chevrolet Volt saw two changes of note for 2015. The OnStar communications system added 4G LTE Internet connectivity with a built-in Wi-Fi hotspot. Also, the capacity of the Volt's lithium-ion battery pack was increased slightly–this could have marginally improved the Volt's all-electric range in some conditions, but the EPA's range estimate was unchanged. Volt was redesigned for 2016.