Sporty/performance car; Built in
2-door convertible
2-door hatchback
2-door hatchback
transverse front-engine/front-wheel drive
Good condition price range: $6,000 – $18,000*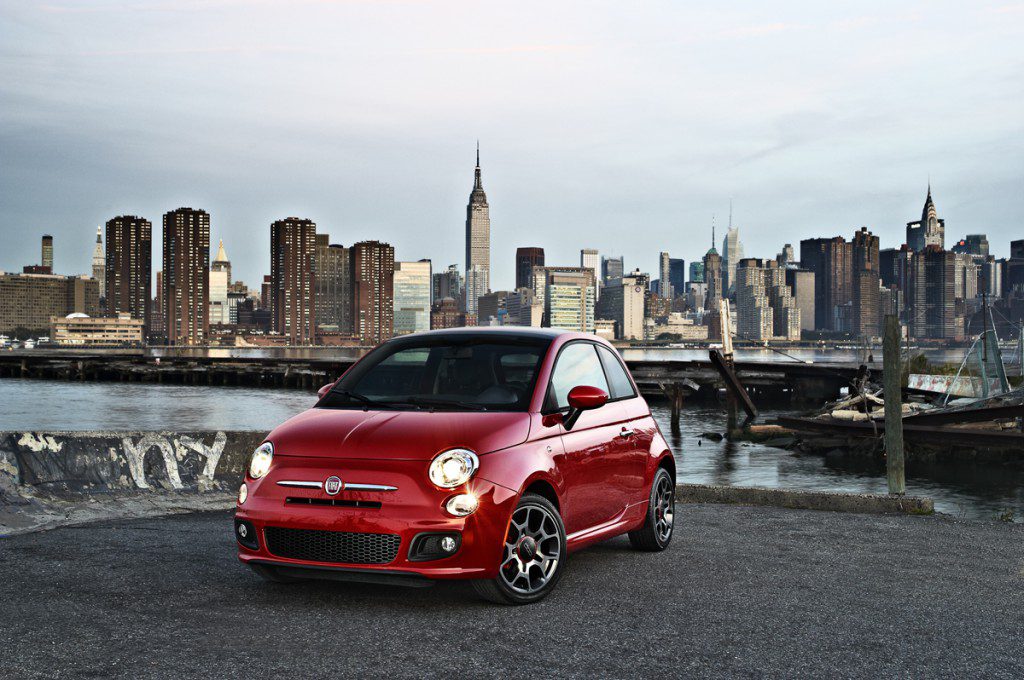 2014 Fiat 500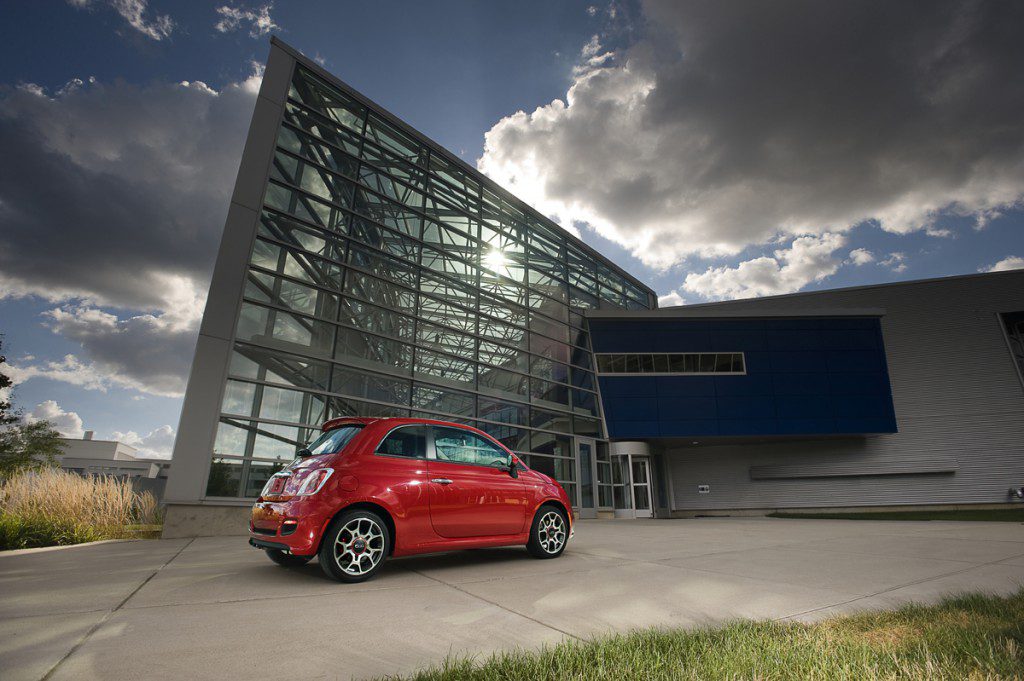 2014 Fiat 500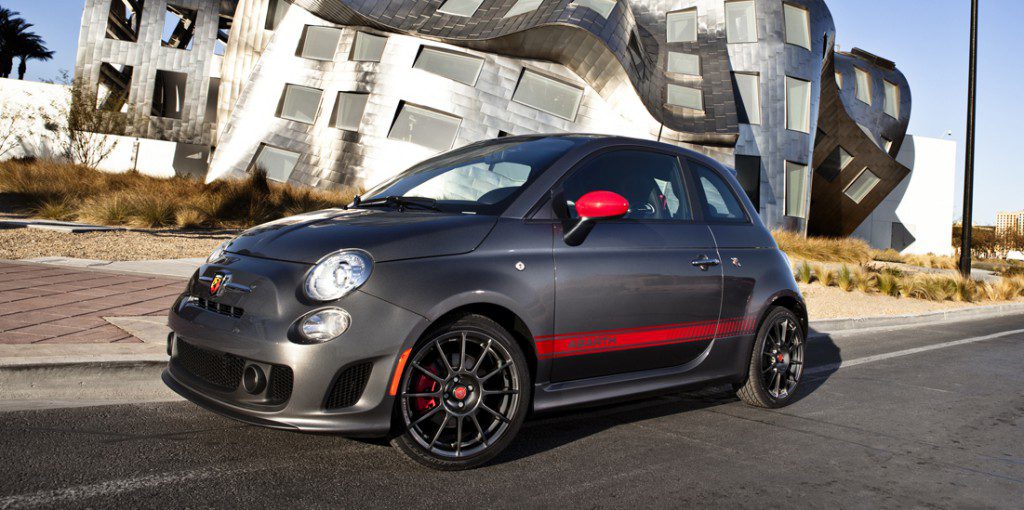 2014 Fiat 500 Abarth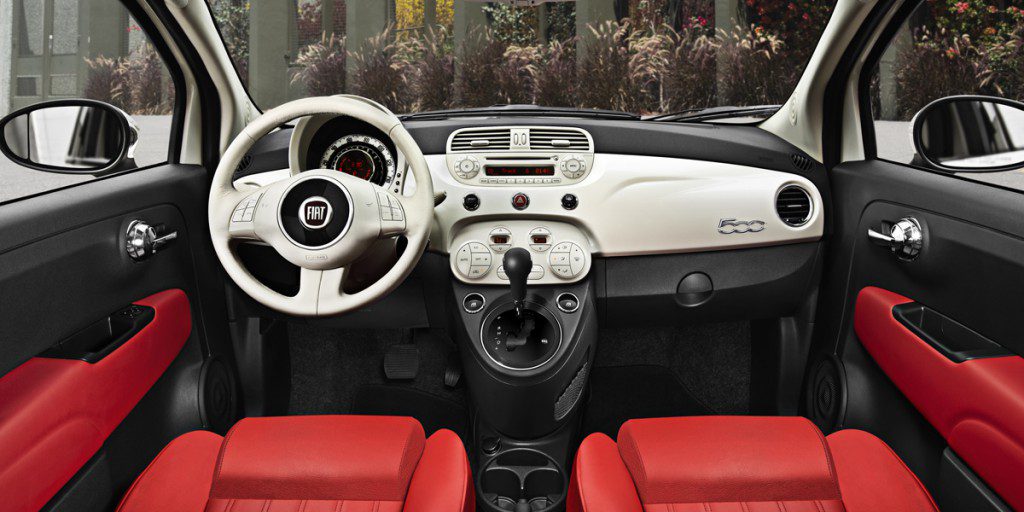 2014 Fiat 500
Pros:

Fuel economy
Steering/handling

Cons:

Engine noise
Ride (Sport and Abarth models)
Even the most basic Fiat 500 is brimming with European personality. All are fun to drive, with the Abarth being among the most engaging cars in its price class. We especially love that model's throaty exhaust. High-end versions are on the pricey side. Further, Fiat recommends premium-grade gasoline for all 500s, even standard versions, which increases operating costs a bit. Still, the wide variety of models and features means there's a 500 that can suit pretty much any taste, a characteristic that the new mid-line Turbo trim only enhances.
Overview
The 2012 Fiat 500 marked the return of this Italian brand to North America. Fiat S.p.A. entered into an alliance with Chrysler in 2009 to form the Chrysler Group LLC, and the 500 was sold in brand-specific showrooms at Chrysler/Dodge/Jeep dealers.
Though this was one of the smallest vehicles available for sale in North America, its fun-to-drive character and available high-power drivetrains placed this Italian-designed car squarely in Consumer Guide's sporty/performance car segment. It was a very Eurocentric car, but the version offered for sale Stateside was actually made in Mexico. It's a bit tough to pinpoint exact competition, especially since this category encompasses such a wide variety of vehicles. Logical rivals include the Hyundai Veloster, Mini Cooper, Nissan Juke, and Volkswagen Beetle.
Fiat offered the 500 as a 2-door hatchback or 2-door convertible. Note that the convertible was not a "true" open-air ragtop. It had fixed roof rails that span the area above the doors and side windows; the fabric top powers down between them.
The Fiat 500 model lineup ascended through base Pop, athletic Sport, upscale Lounge, high-end Gucci, sporty Turbo (introduced for 2013), and high-performance Abarth models.
All Fiat 500s were front-wheel drive. Base models were powered by a 1.4-liter four-cylinder with 101 horsepower and 98 pound-feet of torque. A 5-speed manual transmission was standard, and a 6-speed automatic was optional. The Turbo had a turbocharged 1.4-liter four-cylinder engine 135-horsepower and 150 pound-feet of torque. The Abarth also had a turbocharged 1.4-liter four-cylinder, but with 160 horsepower and 170 pound-feet of torque. No automatic transmission was offered on Turbo and Abarth; the lone gearbox choice was a 5-speed manual.
Safety features included ABS, traction control, antiskid system, curtain-side airbags, front-side airbags, and a driver-knee airbag.
Yearly Updates
2012 500
For 2013, the 500 lineup expanded to include a new mid-range Turbo model with a 135-horsepower turbocharged engine and a convertible version of the high-performance Abarth model. A 500e electric vehicle was also introduced.
2013 500
For 2014, the Fiat 500 got a revised front-passenger seat with an armrest, seat-position memory, and a 1-inch-lower height for improved headroom.