Full-size van; Built in
longitudinal front-engine/rear-wheel drive
Good condition price range: $14,900 – $36,000*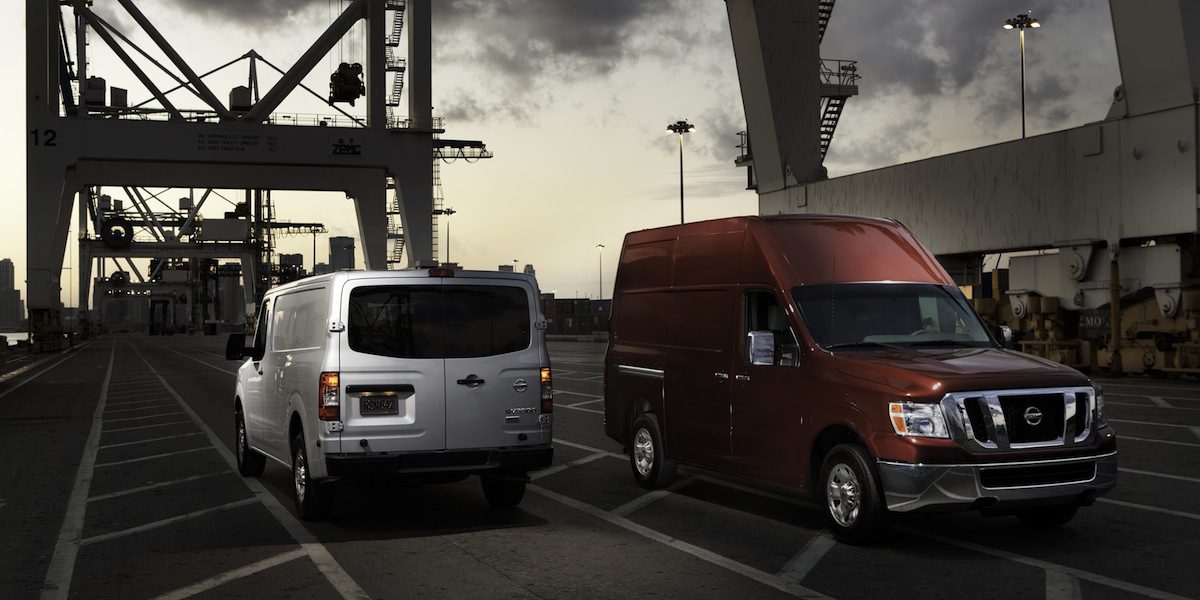 2012 Nissan NV Cargo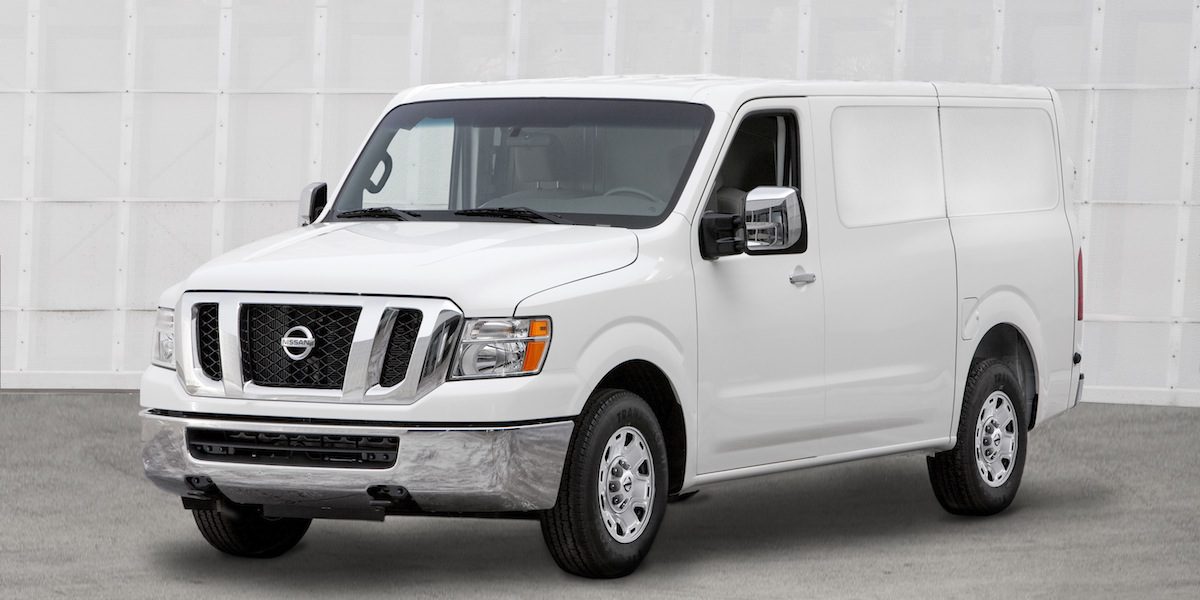 2012 Nissan NV Cargo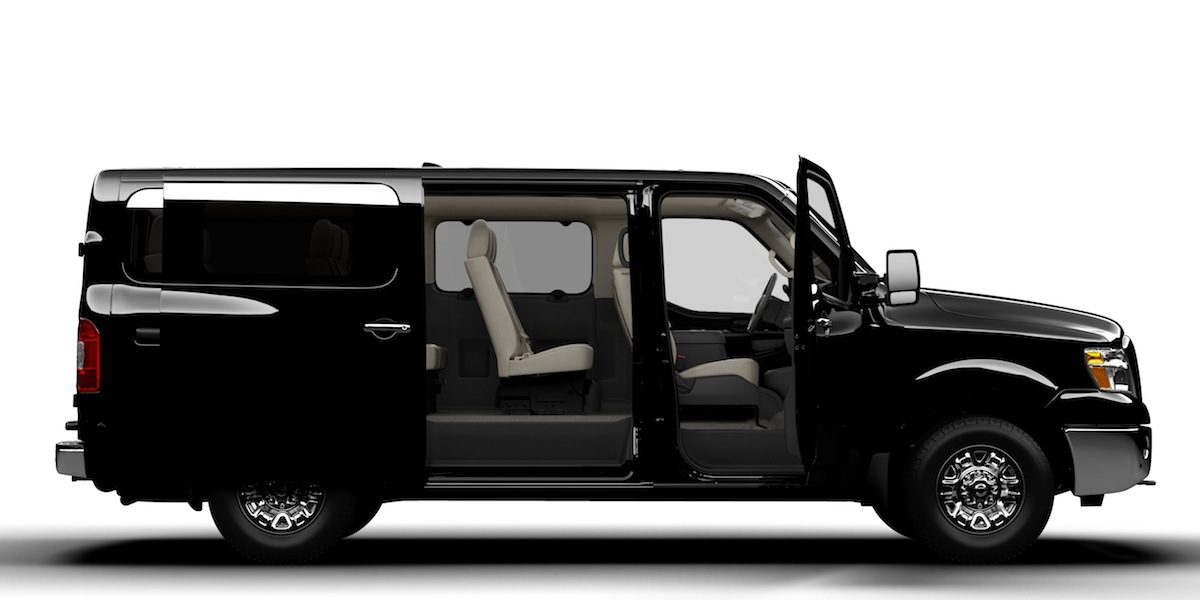 2012 Nissan NV Passenger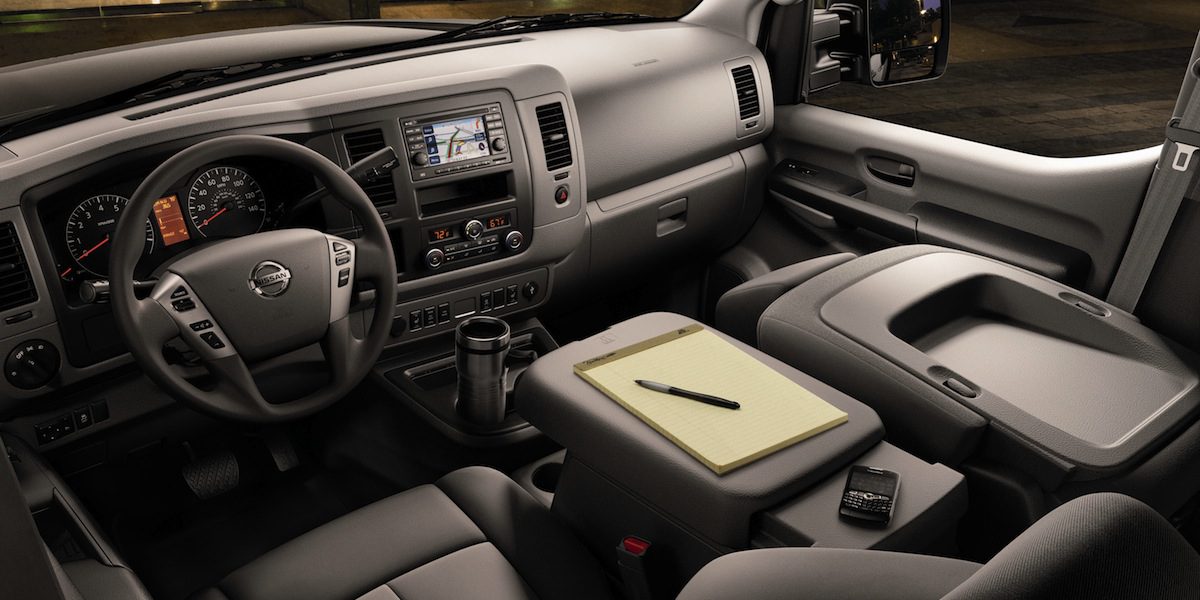 2012 Nissan NV Passenger
Pros:
Cons:

Fuel economy
Maneuverability
The Nissan NV fills an interesting commercial-vehicle gap between old-school domestic cargo vans and the larger, pricier Mercedes-Benz/Freightliner Sprinter. The NV's design is much newer than the rival vans from Ford and GM, so it feels more refined and up-to-date. However, the NV's massive size and industrial-grade accoutrements mean it's strictly a workhorse vehicle, and not for general consumers. In this respect, the NV acquits itself very well, and it's reasonably priced to boot.
Overview
This full-size, rear-drive van was one of Nissan's dedicated commercial vehicles. A derivative of the Nissan Titan full-size pickup truck, the NV was offered in Cargo and Passenger variants. The Cargo had seating for two and came in three versions in ascending order of payload rating: NV 1500, NV 2500, and NV 3500. All had a "Standard Roof" with a cargo height of 55.4 inches. The 2500 and 3500 were also available with a "High Roof," which had a cargo height of 76.5 inches. The Passenger seated up to 12 and was sold in 3500 Standard Roof form only. The U.S.-built NV competed not only with the traditional Chevrolet Express, Ford E-Series, and GMC Savana full-size vans, but also the big Mercedes-Benz Sprinter, which also comes with a high roof.
All Cargo and Passenger models were offered in S and SV trim levels; additionally, the Passenger was available in top-line SL form. S versions were equipped with air conditioning, radio with CD player, digital-media player connection, and little else. The SV added cruise control, rear-obstacle detection, power driver seat with lumbar adjustment, and power mirrors/windows/locks with remote. The Passenger SL model received a front-obstacle-detection system, leather upholstery, and heated front seats. Options included curtain side airbags and a fleet tracking system, and, for the SV and SL, a rearview camera, navigation system, satellite radio, USB port, wireless cell-phone link, and a tow package.
Two engines were offered: a 261-horsepower 4.0-liter V6 and a 317-horsepower 5.6-liter V8. Both teamed with a 5-speed automatic transmission. All NVs were rear-wheel drive.
No EPA estimates were available; vehicles over the 8,500-lb gross vehicle weight rating (GVWR) are not required to submit to EPA fuel economy tests. In Consumer Guide testing, an NV 2500 V6 averaged 14.2 mpg in mostly city driving. Both engines ran on regular-grade gas.
All the expected safety features except front side airbags and curtain side airbags were standard. Curtain side airbags were optional on all NVs. The SV came with rear-obstacle detection, and offered a rearview camera as an option. The SL included standard front-obstacle detection.
Yearly Updates
2012 NV
The 2013 Nissan NV was virtually unchanged after its debut for the 2012 model year.
2013 NV
Cargo models benefitted from some added standard features, and the option packages were revised. All V8-powered Cargo and Passenger models now included a standard tow package.