Premium large car; Built in
4-door sedan
4-door sedan
longitudinal front-engine/rear- or all-wheel drive
Good condition price range: $45,400 – $82,000*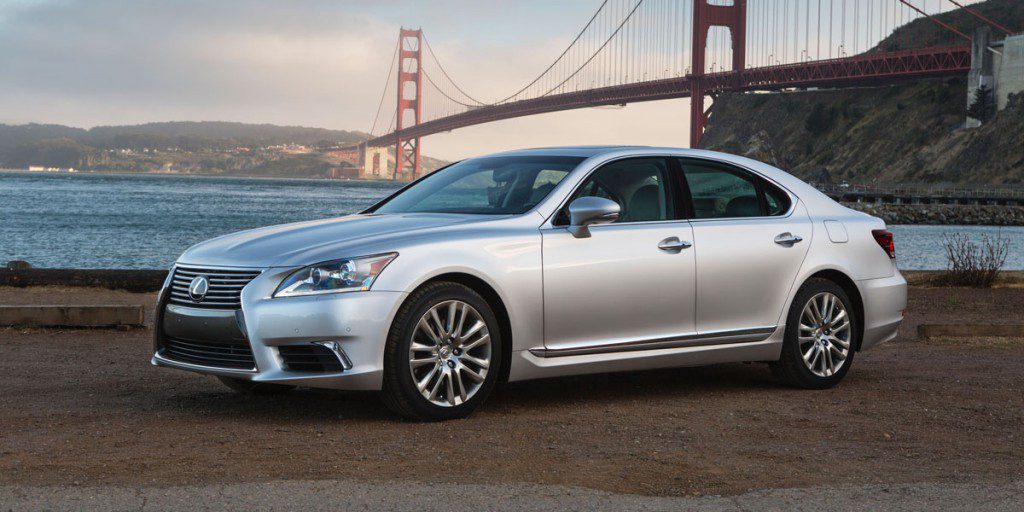 2013 Lexus LS 460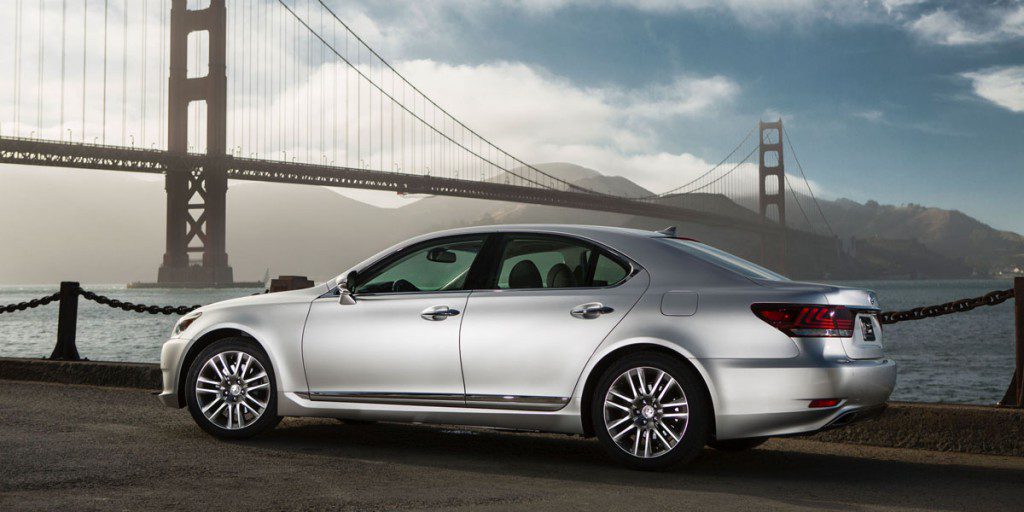 2013 Lexus LS 460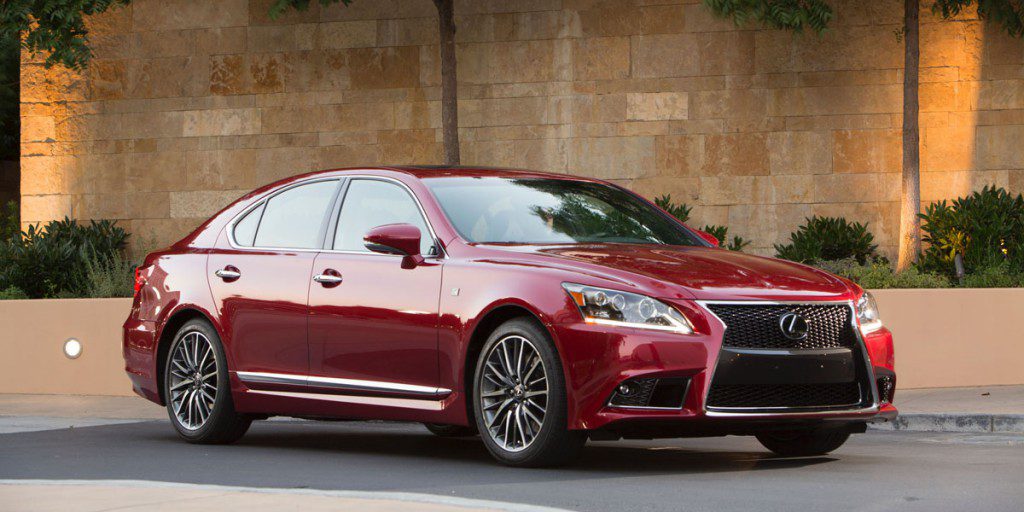 2013 Lexus LS 460 F Sport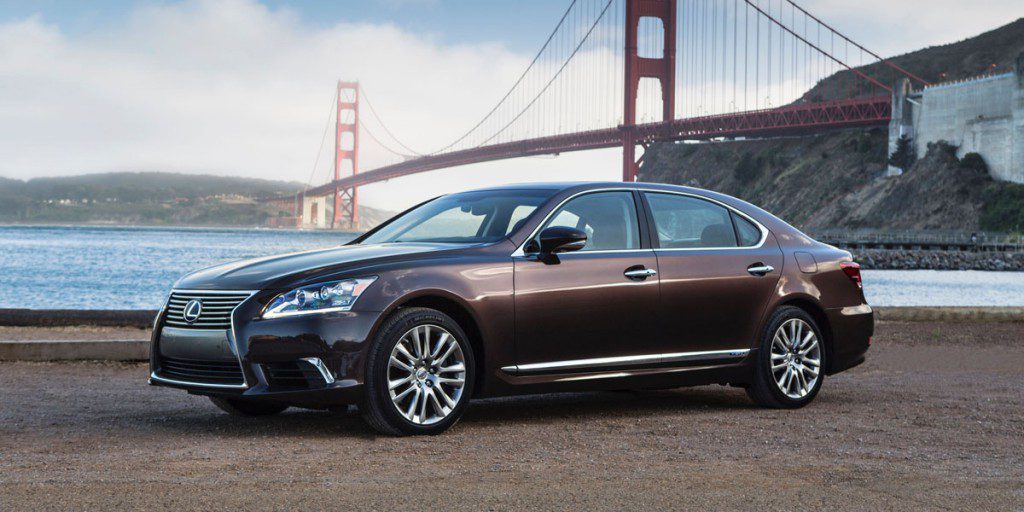 2013 Lexus LS 600h L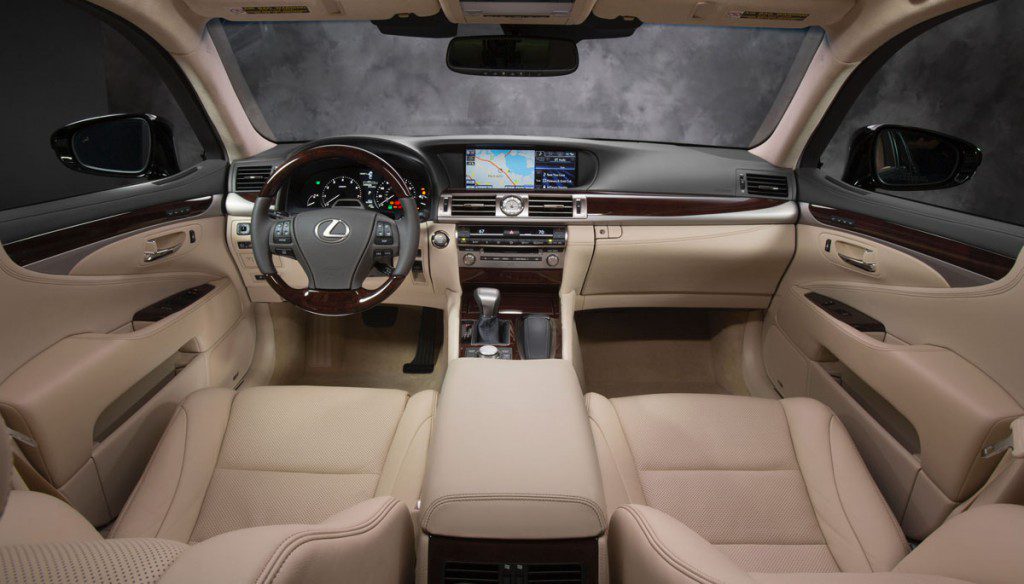 2013 Lexus LS 460
Pros:

Build quality
Quietness
Ride

Cons:

Fuel economy (460 models)
Handling
The Lexus LS excels as a quiet, composed, and refined executive sedan. Despite the company's best efforts, this car comes up a bit short in its audio/infotainment control interface and handling prowess. These issues are not nearly enough to detract from the overall goodness of this premium-large car. The LS is exactly what it needs to be: a slick alternative to established European competitors. Anyone with the means to acquire such a car would be remiss not to put this Lexus near the top of their shopping list.
Overview
The Lexus LS was the largest car from Toyota's luxury brand. It was designed to offer all the luxury of a high-end German sedan (e.g., the Audi A8, BMW 7-Series, Mercedes-Benz S-Class). Like the A8 and 7-Series, Lexus offered buyers the choice of standard and extended-wheelbase body styles.
Like the S-Class, the LS was also available as a gas/electric hybrid. While the hybrid S-Class was the entry-level model in that lineup, the LS hybrid was the costliest model.
Lexus manufactured the LS in Japan.
LS looked different for 2013, and that was because it had been redesigned. But if you looked strictly at the spec sheet, you would have wondered what was changed. The 2013 model was virtually identical in every dimension to its predecessor. The engines were the same, albeit with a slight power increase on non-hybrid variants. The car did see a host of technology upgrades, including the full Lexus' Enform infotainment system. Lexus officials claimed that more than 3,000 of the 2013 LS' 6,000 parts were new.
The LS was sold in three variants, the standard-wheelbase 460, extended-wheelbase 460 L, and extended-wheelbase 600h L hybrid. The extended models rode a wheelbase 5 inches longer than the standard LS 460.
Standard amenities for the 460 models were what you'd expect from a large luxury car, including leather upholstery, dual-zone automatic climate control, power tilt and telescopic steering wheel, rearview camera, and keyless access/engine start. Lexus included hands-free parallel parking and a navigation system with real-time traffic, weather, sports, stocks, and fuel prices. The built-in "App Suite" included applications for restaurant reviews, movie tickets, and streaming audio when connected to a supported smartphone.
Heated and cooled front seats, heated rear seats, a heated steering wheel, and Mark Levinson-brand audio were optional. The Ultra Luxury Package included four-zone climate control, power rear seats with lumbar massage, rear air conditioning, rear cool box, rear audio controls, and rear-side airbags. The Executive-Class Seating Package adds unique interior trim, rear DVD entertainment, and a rear seat that includes an ottoman.
The F Sport Package was a new addition for 2013. It included sporty trim, Brembo-brand brakes, steering-wheel paddle shifters, and a sport-tuned air suspension.
Being that the LS 600h L had a starting price when new that was well north of six figures, you would expect that it was very well equipped. You would be correct. Standard features included the usual stuff found on a car of this caliber: leather upholstery, heated and ventilated front seats, and navigation system. Also standard were blind-spot alert, rear cross-traffic alert, hands-free parallel parking, power trunk lid, heated and ventilated rear seats, heated steering wheel, 16-way power driver seat, power rear seats, driver-seat memory, and power rear window and rear side door sunshades.
Believe it or not, there actually were some extra-cost options for the LS 600h L too. These included adaptive cruise control, pre-collision warning, drowsy-driver alert, and lane-departure warning and prevention. The Executive Package included four-zone automatic climate control with air purifier, additional leather trim, a rear seat with power ottoman, rear air conditioning with console cooler box, rear audio controls, and rear-seat entertainment with a built-in Blu-ray disc player. Note that the Executive Package decreased seating capacity to 4 from 5.
The LS 460 and 460 L had a 4.6-liter V8 engine, 8-speed automatic transmission, and the choice of rear- or all-wheel drive. Rear-drive versions had 386 horsepower while AWD versions made due with 360.
The 600h was all-wheel drive and paired a 389-horsepower 5.0-liter V8 engine with a battery-powered electric motor, which resulted in a combined 438 horsepower. Like other Toyota/Lexus hybrids, the 600h could run on one or both of its power sources. It required no plug-in charging. The engine paired with a continuously variable transmission (CVT) that behaved like an automatic.
EPA estimated fuel economy for the 2013 Lexus LS 460 was 16 mpg city/24 mpg highway with rear-wheel drive and 16/23 with AWD. There was no difference between the standard- and extended-wheelbase cars. EPA estimated fuel economy for the 2013 Lexus LS 600h L was 19 mpg city/23 mpg highway.
Premium-grade gasoline was required for all versions.
The 2013 Lexus LS 460 included a standard complement of expected and federally mandated safety features. Blind-spot alert, forward-collision warning, and a drowsy-driver alert were available as well. The pre-collision system included pedestrian and vehicle detection. If sensors detected an imminent collision, and the vehicle was traveling at less than 24 mph, the system would intervene to bring the vehicle to a complete stop if necessary. Blind-spot alert and rear-cross traffic alert were standard on the 600h L. Rear-side airbags were included as part of the optional Executive Package.
Yearly Updates
2013 LS
The 2014 Lexus LS added Siri Eyes Free Mode which let Apple iPhone users enable various voice-command functions.